Summer Olympics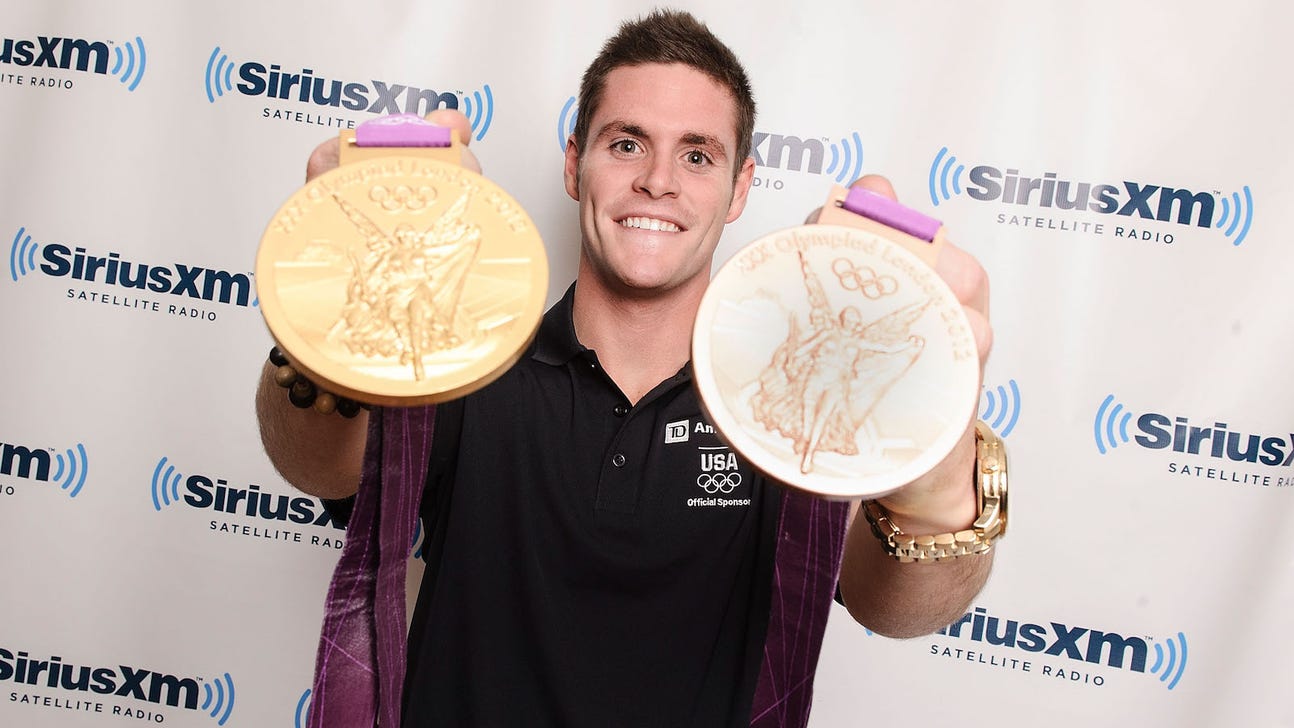 Summer Olympics
Olympic gold medal diver David Boudia on the dangers of diving and repeating in Rio
Published
Jun. 16, 2016 7:30 a.m. ET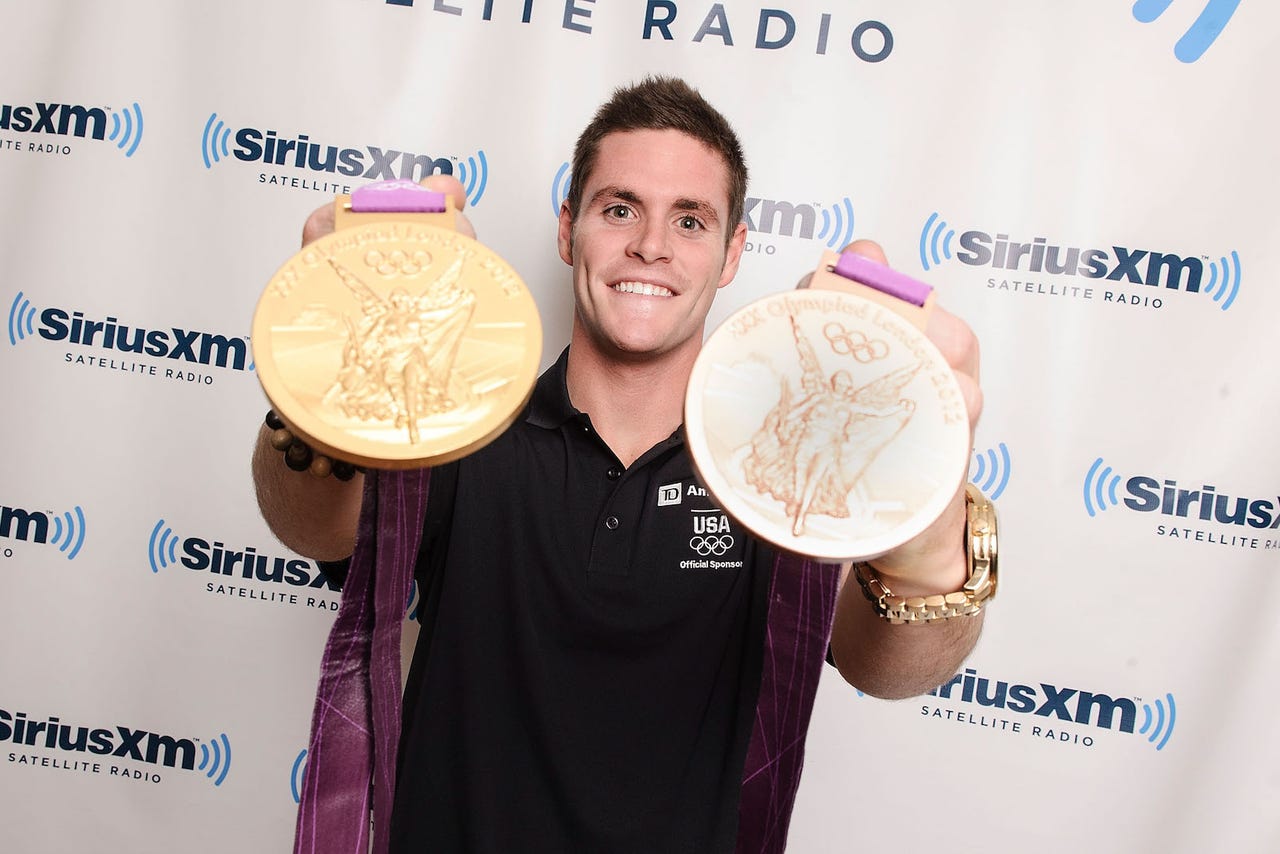 FOXSports.com's Brett Smiley recently chatted with the U.S. Olympic diving team's David Boudia, gold medalist in the men's 10-meter platform at London and bronze medalist in the synchronized 10-meter, about the road to the 2016 Olympic Games in Rio.
Since 2012, much has changed for Boudia, who now has a young daughter, a new synchro partner and the pressure of trying to defend the gold, plus he's become a representative for a new Head & Shoulders campaign. Boudia will attempt to qualify for Rio at the U.S. Olympic team diving trials that begin on Saturday, June 18.  
FOXSports.com: What's something that a viewer who tunes in only for the Olympics probably doesn't know about the sport, in particular the 10-meter platform event?
David Boudia: Particularly the 10-meter there's a huge amount of adrenaline we feel. Plus, I don't think many viewers think of diving as a high-action sport but you're basically throwing your body off a 33-foot platform or 3-story building and going head-first, 35-miles-per hour, and there's a lot that can go wrong. And then you add in four flips or two-and-a-half twists, these complex moves. We make it look easy but it's extremely difficult and it's fun to watch if you start to learn the sport a little more.
FS: I imagine there's not much margin for error. When you're practicing, are you sustaining minor injuries if you're landing just a bit incorrectly?
DB: Yeah, if you hit the platform obviously you're going to get hurt. Diving is a high-contact sport and you wouldn't think it but you're going in on your hands, so divers deal with a lot of wrist issues and shoulder issues. If you land wrong you're going to have back issues, so you have to do as much as you can to protect yourself, and still even on the elite stage you'll get those belly flops. They don't feel good whatsoever so you'll walk away with bruises on your back or your arms or your legs.
FS: So if things go well at the trials, you'll be making your third trip to the Summer Olympics. After capturing the gold at London, is your mindset or preparation different this time around?
DB: The year after the [London] Olympics I think was the hardest year in my career, because I was kind of feeling "Why am I continuing to dive, I've reached the pinnacle of my sport?" That was a tough thing to wrestle through, and there were opportunities that were coming my way that I wanted to capitalize on, so the training kind of took a back seat. My passion for the sport took a back seat and it probably wasn't up until the end of last year that I started to get that motivation and that fire back. Getting back into the competition season and having success on the international stage help a lot, so I think now going into Rio there's extra motivation -- I want to do my wife, my daughter and the sport of diving proud, and get a repeat of London.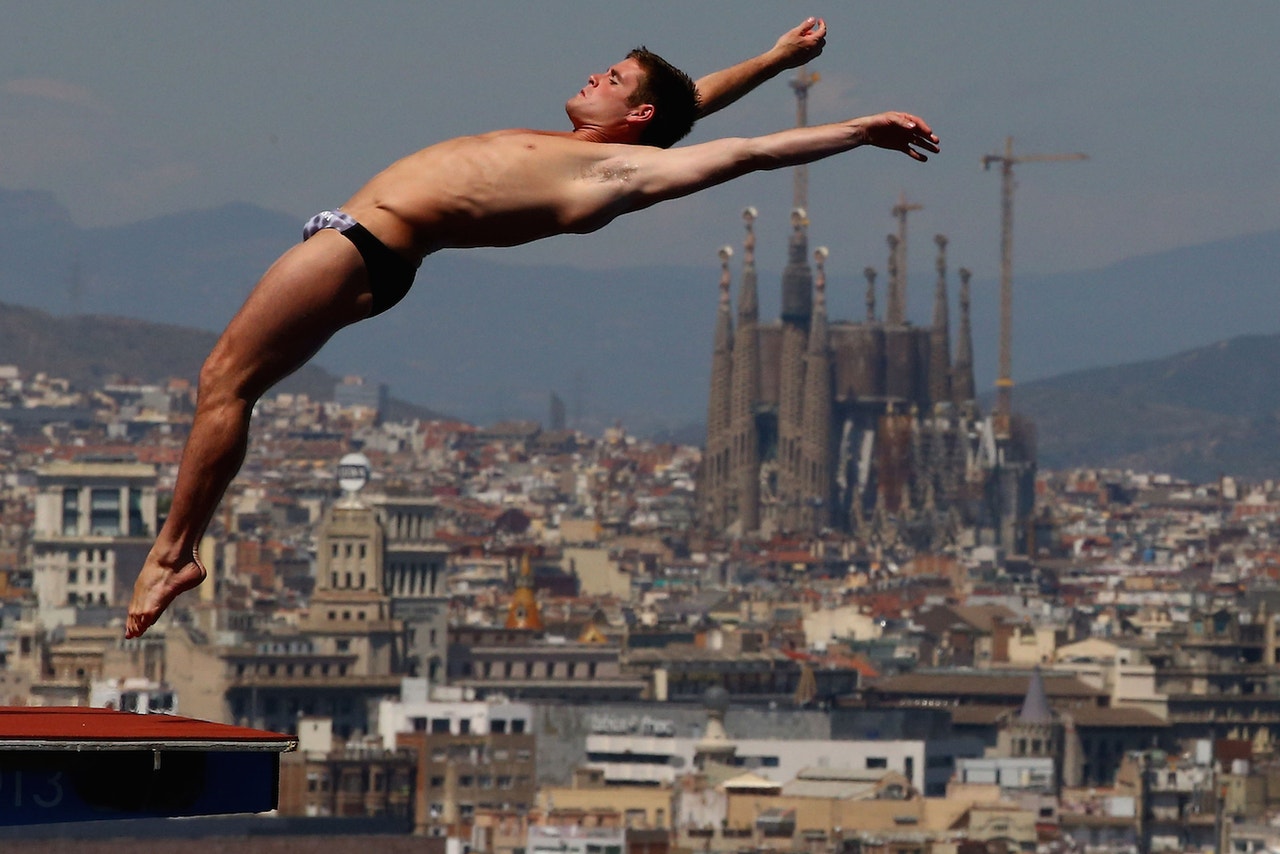 FS: What goes through your mind the moments before you take your start and begin a dive? Are you thinking about technical points, trying to wipe your mind completely?
DB: It's totally technical, fundamental things. I think if you add in a lot more than that, you can start to falter in competition. So really I'm just trying to think about two or three things and that's hard because your mind goes 100 miles-per-hour in those moments if you let it. So there's that mental prep, if I'm going to talk to myself, it needs to be constructive for that competition instead of listening to those doubts that are inside your head.
FS: How long did it take to build a rhythm with your new synchronized partner, Steele Johnson?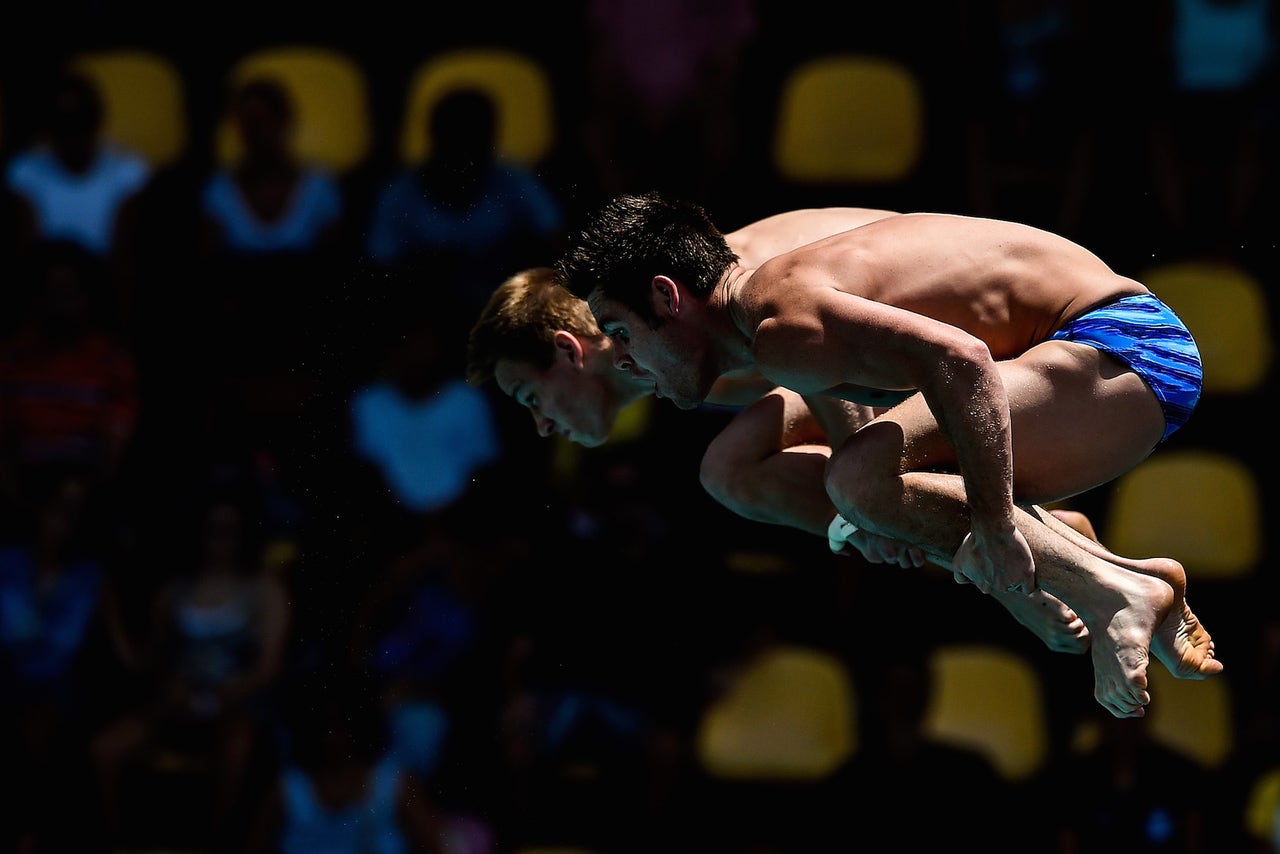 David Boudia (L) and Steele Johnson (R) of the United States compete in the men's 10m synchro platform during the 2016 FINA Diving World Cup on February 20, 2016 in Rio de Janeiro, Brazil.  
DB: Our partnership is a little different because Steele was on my team when I was training in Indianapolis. He was like a 10-year-old back then and I was 17. He was still learning the fundamentals when I was going to my first Olympics so it's weird eight years later to turn around and partner together. The first couple weeks and months when we started synchro was obviously a bit difficult but we matched up naturally. I think that comes from having the same coach (at Purdue). Now, it's about learning how to compete with one another when there's different preferences. He likes to do different things than I do and me, as a control freak, that drives me nuts. But now because we've been diving together two years and I've learned his quirks and also what helps motivate him the most. So I'm pretty confident going into the trials and hopefully Rio that we can do the same if not better than Nick McCrory and I did in 2012 (bronze medal).
FS: Can you tell me about your involvement with Head & Shoulders?
DB: Yeah, I'm partnering with Head & Shoulders and we're launching a campaign called Shoulders of Greatness, and in general I think guys have a lot to carry on their shoulders, and obviously dandruff is not one of them. But more importantly I think there's a lot that I have to carry, being the reigning gold medalist, and trying to carry that pressure and also provide for my family.
FS: Any chance you dye your hair like another Head & Shoulders guy, Odell Beckham Jr.?
DB: One, I wouldn't be allowed out of the house, my wife would kill me. And two, I think that would be very radical for diving. It could be a good brand move going into Rio but I'm pretty sure I'll keep the hair the same as it has been.
FS: Your daughter is about one-and-a-half now. Does she have a general idea what her Dad does?
DB: She watches videos and goes to competitions and sees me up there and sees me diving and she claps, but she doesn't have a clue. She trying to see if she has 10 toes and 10 fingers.
FS: I've read your favorite dive is the 109C (front four-and-a-half somersaults tuck). Why is that one your favorite?
DB: Because it's the hardest and my least inconsistent. My front four-and-a-half has kind of been that one dive the past four years that's been the thorn in my side. It's either helped me have success or it's caused me to miss the podium. So the past six weeks especially, I've been training that dive extremely hard and so it's now become my favorite. And I love pressure, whether it's trying to win the gold medal or talking in front of the media, I thrive off of the pressure. So that's the one dive that gives me the most pressure, if I hit it.
LIGHTNING ROUND
---
---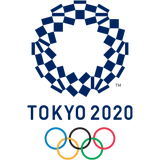 Get more from Summer Olympics
Follow your favorites to get information about games, news and more
---