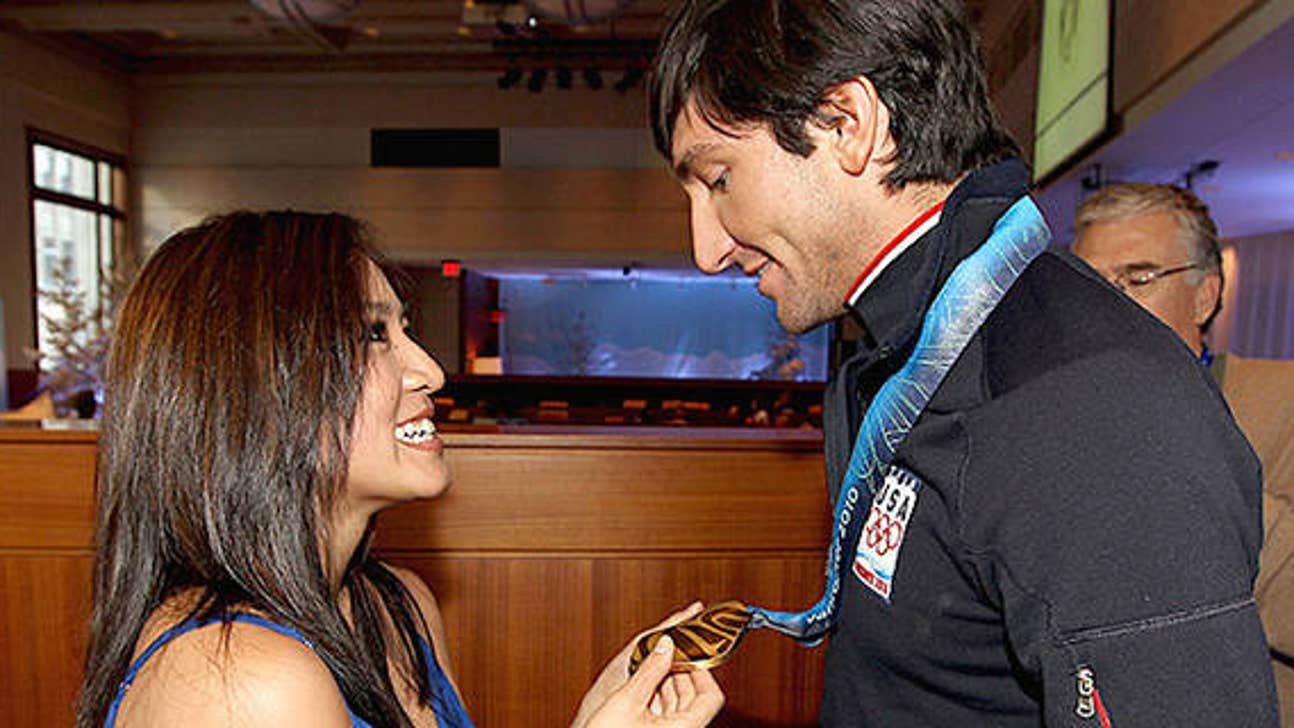 Michelle Kwan: I've suffered Lysacek's injury, understand his pain
Published
Dec. 10, 2013 5:21 p.m. ET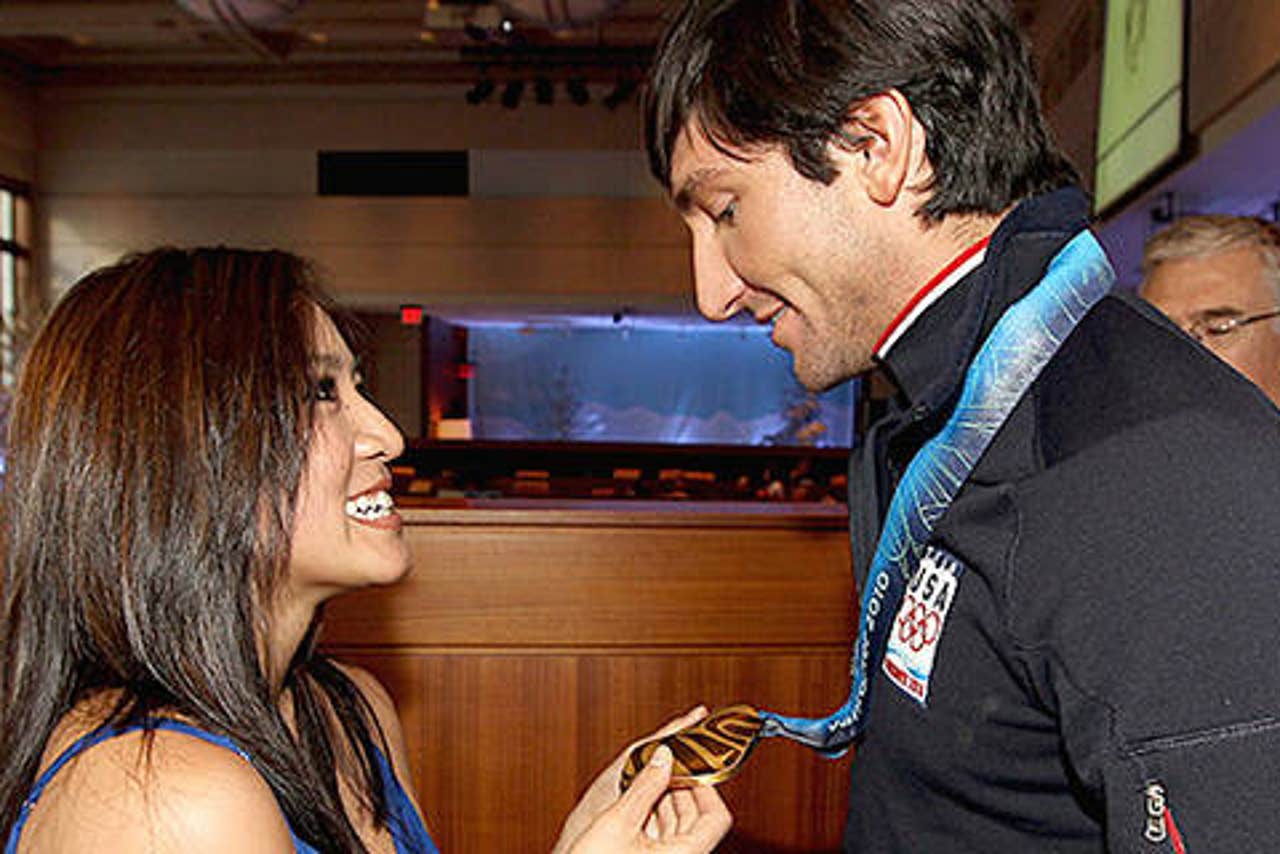 It's been almost four years since we last saw Evan Lysacek in competition. Almost four years since he ended a 22-year American drought by winning gold in the 2010 Olympic men's figure skating competition.
During that time, he tantalized us time and again with the possibility that he would return to the ice - that we would once again be treated to his unique combination of artistry and power. Each time, injury derailed him, but he never gave up his dream of a comeback.
Sadly, the hopes that he would triumphantly return in Sochi came to an end Tuesday with Lysacek's emotional announcement that this latest injury - a torn labrum in his left hip - would keep him from attempting to defend his gold medal.
I've gone through the same injury and know the excruciating pain he's going through and understand the hope he had that everything would be fine and that he'd be able to make it to the Olympics in peak physical health.
With an injury like that, it's really disappointing - for any athlete - because your hope is that you will wake up and the injury is gone so you can just go back to focusing on your jumps, your performance and getting to a place where you are not thinking about the injury anymore.
I feel for Evan. I spoke with him recently and know this decision was not an easy one for him.
It's been one injury after another, but this one was different. It's the type of injury that wakes you up at night and you have a hard time getting out of bed, let alone getting out on the ice to do triple jumps and quads. In talking with him, we could both relate to this type of injury because when you are on the ice - maybe because of the blood flow or what have you - it hurts less than when you get off the ice.
It's when you wake up the next morning after a good workout that you suffer the consequences. The aches and pains really hit you the day after.
I think right now it's important for Evan to focus on getting healthy and taking care of his body. It's a mental and physical thing combined. The last couple of years since Vancouver, when he's been plagued by injuries, Evan has had a really strong mind even though his body wasn't cooperating with him. Yeah, you want to follow the "mind over body" mantra, but your body has to be able to perform and sometimes you do have to listen to your body. It's a very sensitive balance. I think right now Evan's body is just not keeping up with him.
US ATHLETES TO WATCH
The Winter Olympics in Sochi are just a few months away. See which American athletes to watch as we count down to the Games.
Being the reigning Olympic champion, all eyes have rightfully been on Evan, and all of US Figure Skating was hopeful that he would be healthy going into the 2014 Olympic Games in Sochi.
Of course it would've been nice to have Evan as part of the Olympics team, but US Figure Skating has a great core of Olympic hopefuls like Jeremy Abbott, Max Aaron, Adam Rippon, and Jason Brown. All these men have shown that they have the potential to make it to the medals stand. Jeremy, for example, was saying how he's been through this before (Abbott represented the United States at Vancouver in 2010). He didn't rise to the occasion at that time, but he's a veteran now and maybe he has something in store for us.
I watched Adam Rippon skate and I was just blown away by his technical abilities. He's working on a quad-lutz - I've never seen anybody complete it, so seeing him be able to land it with ease was remarkable."His skating is just stunning and he has the potential to medal in the Olympics, if he qualifies of course. His long program is brilliant, the transitions between jumps and spins are seamless, and overall beautifully choreographed.
So does the USA still have a chance at medaling? It will be tough but not impossible. When you look at the field, you have good competitors in a number of countries, but in any competition there are no guarantees, even for the most popular or technical of skaters. It's all up to that moment. If the Americans bring their "A" game, then there are many possibilities.
US Figure Skating will announce its team on January 12. Who will be on it? That's a tough question. I believe it will boil down to who will be able to skate a clean performance. If Jeremy Abbot can perform like I know he can, he'll be right up there on the top. Also, if Adam Rippon delivers a solid performance, he will be too. And who can forget Max Aaron? The national champion has two quads in his program and has made huge strides in his artistry.
The fun and exciting thing about the Olympics is that there are always new shooting stars. Look at Oksana Baiul. She didn't come out of nowhere. She was the 1993 World Champion. But in 1994 she was the new star of the Olympics. I think there will be new shooting stars in figure skating at these Olympics. We are just going to have to wait to see what happens.
---