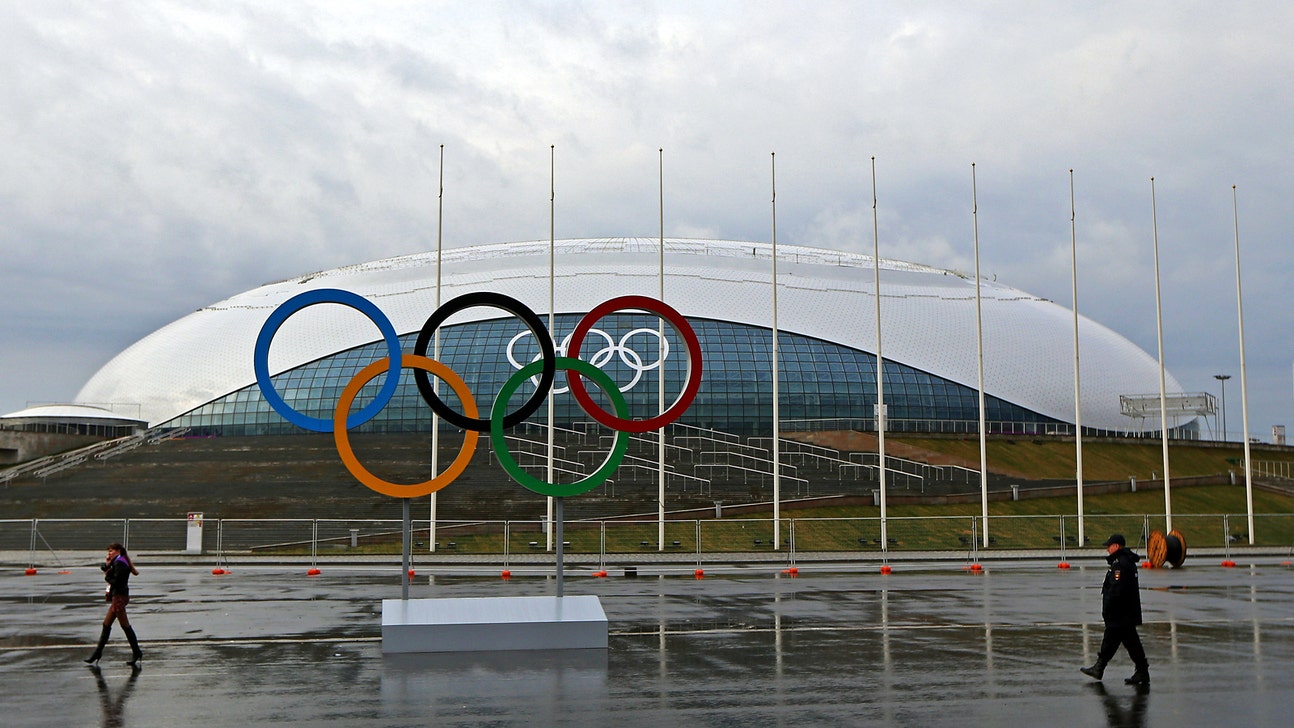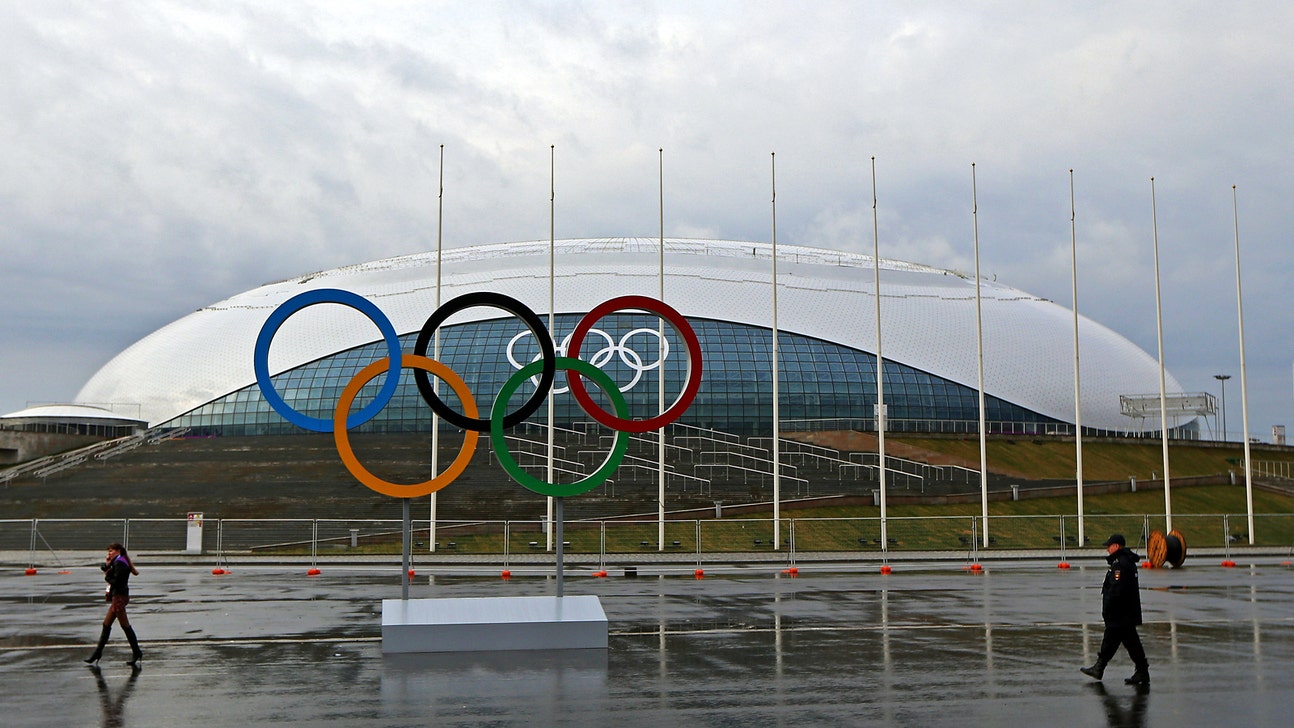 How safe is it? Assessing Sochi's Olympic risk
Published
Jan. 30, 2014 12:00 p.m. ET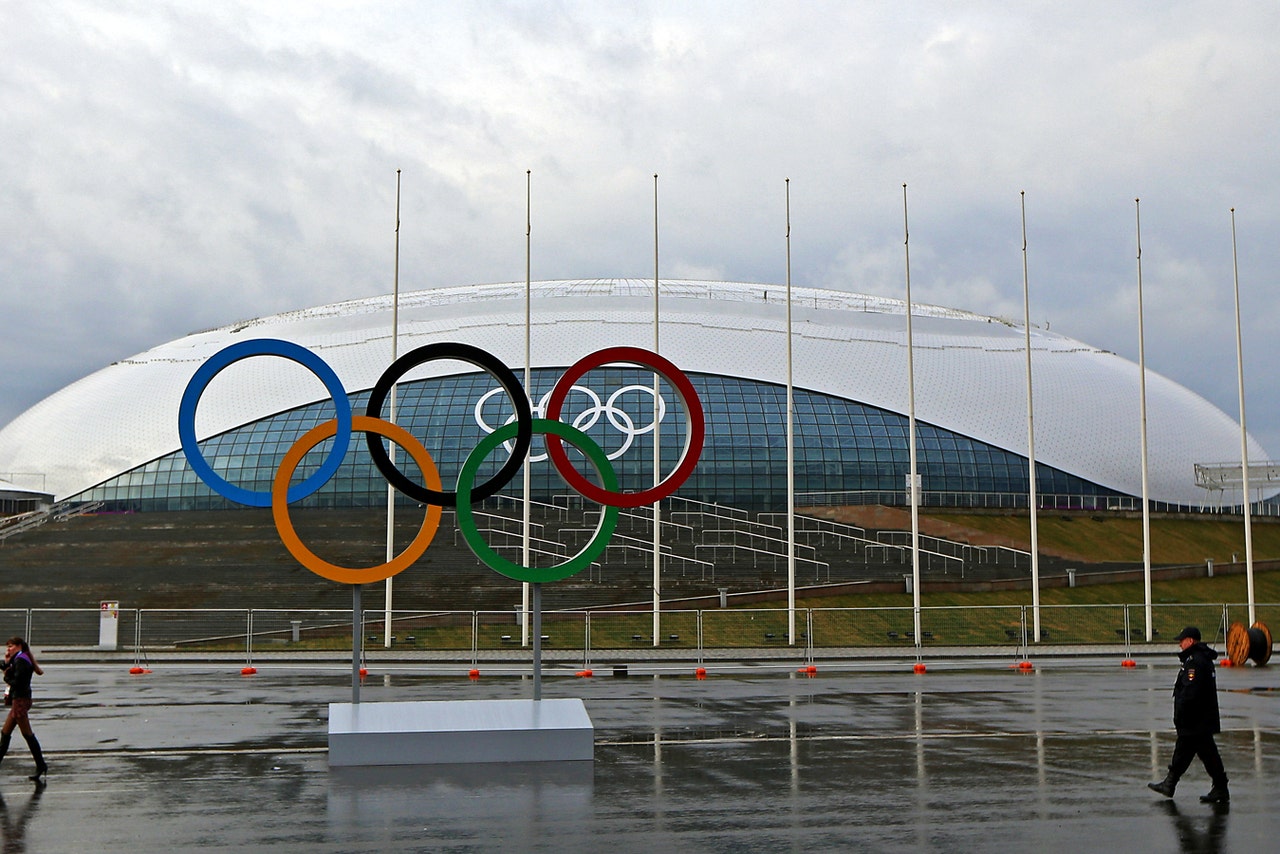 The news surrounding the Sochi Winter Olympics seems to get more ominous by the day. The latest comes from England, where government officials say an attack on Sochi is "€œvery likely to occur."€
But will it? That's the 103,874,890,149 ruble question.
Russia has put in an estimated $3 billion in security costs -- more than Vancouver spent on the entire 2010 Winter Games -- to ensure the Olympics will go off without a hitch.
But that's still no guarantee that President Vladimir Putin's Ring of Steel fortress will keep out a terrorist attack.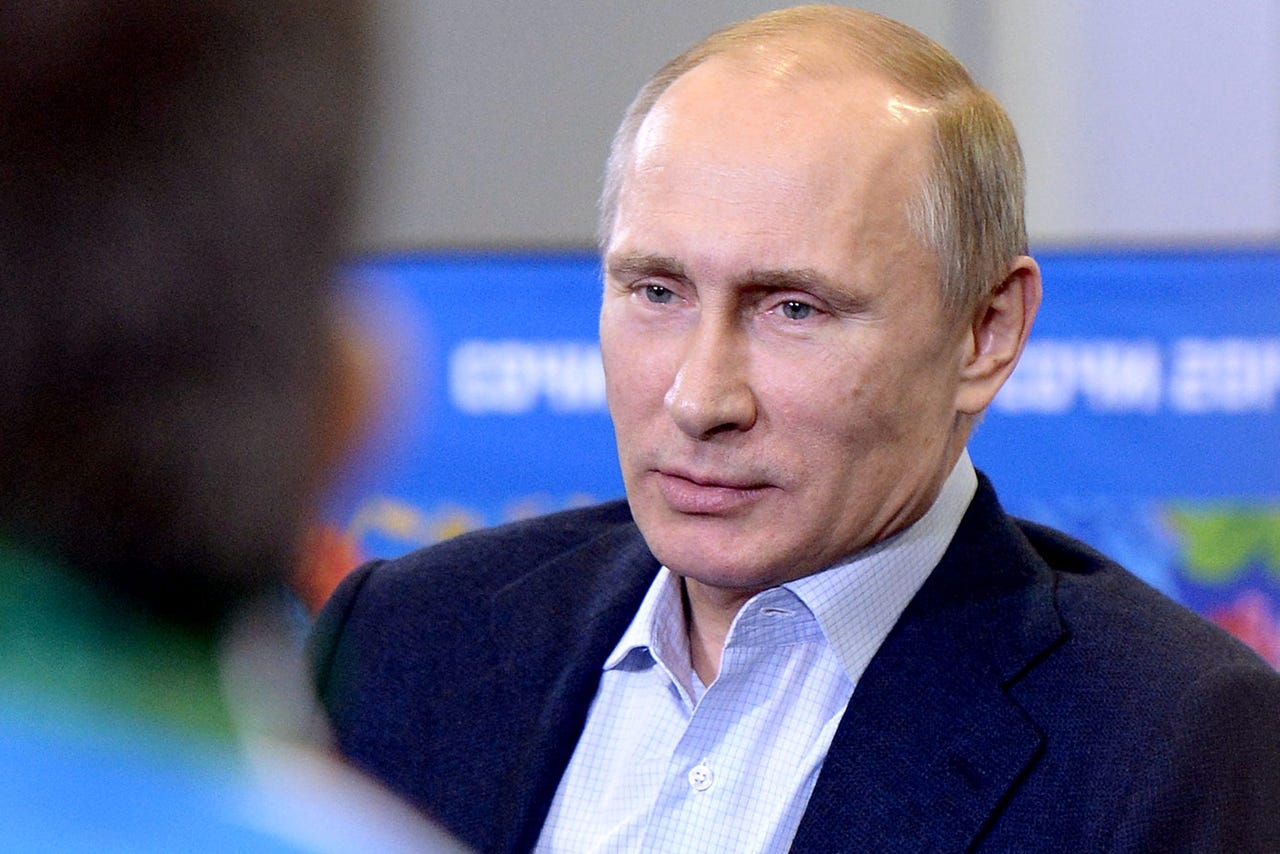 Russian President Vladimir Putin
Here's what's behind all the fear and loathing and anxiety. 
Why Sochi's different from previous Olympic games 
Location, location, location.
Sochi is what passes for a resort city in Russia. It's on the Black Sea and on the edge of the North Caucasus, a chain of seven autonomous republics.
But the conflicts between Mother Russia and the republics go back centuries. There have been invasions, civil wars, assassinations, car bombings, suicide missions.
Prior Olympic host cities knew they might be in the cross-hairs. This is the first time terrorists have openly vowed to attack.
"€œIt'€™s scary. Never has an Olympics been held so close to a conflict zone. Never has one been so directly threatened,"€ said Andrew Kuchins, the director of the Russian and Eurasian Program for the Center for Strategic International Studies.
The world rarely stops to notice. Now along comes one of the most-watched events on earth and a once-in-a-lifetime chance to rain bombs on Putin's parade.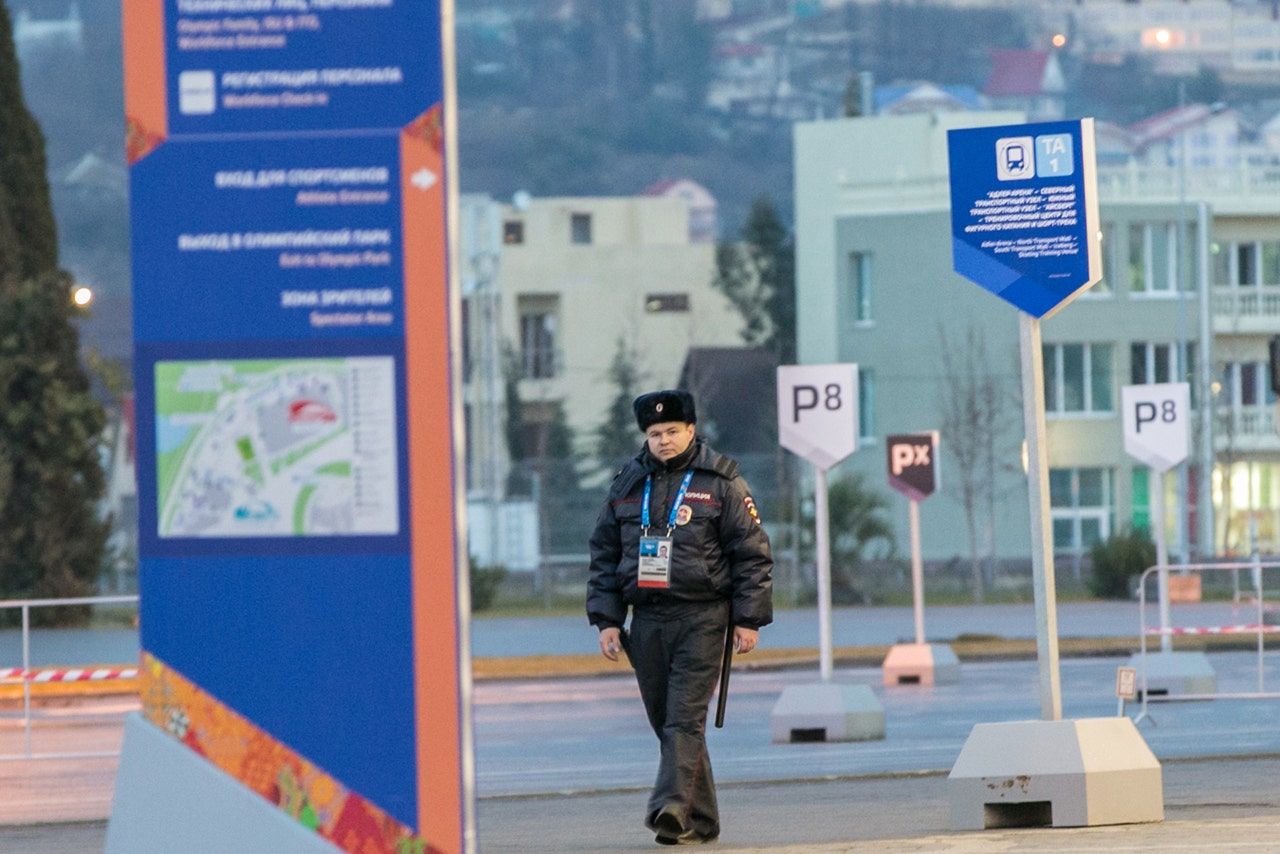 Security officers patrol in Olympic Park prior to 2014 Sochi Winter Olympic Games.
"€œSochi is just too good a target,"€ said Mark Galeotti, a security expert and professor at NYU's Center for Global Affairs. "€œThat said, it's a hard target."€
So why ARE the Games in Sochi?
The IOC awarded the Games at a meeting in Guatemala City in 2006. Sochi beat out finalists Pyeongchang, South Korea (which nabbed the 2018 Olympics), and Salzburg, Austria.
At that time, Russia was rolling in oil money, the Caucasus were relatively calm, Putin was riding high, and the outside world hadn't paid much mind to how gays are treated.
Putin envisioned Sochi as a coming-out party for his New Russia. He also said money would be no object -- always a winning argument with the IOC's self-styled aristocrats. (Russia has spent an estimated $52 billion to put these games together -- five times what London spent in 2012.)
"€œHe'€™s invested his personal capital in showing the world what the New Russia is like," Galeotti said.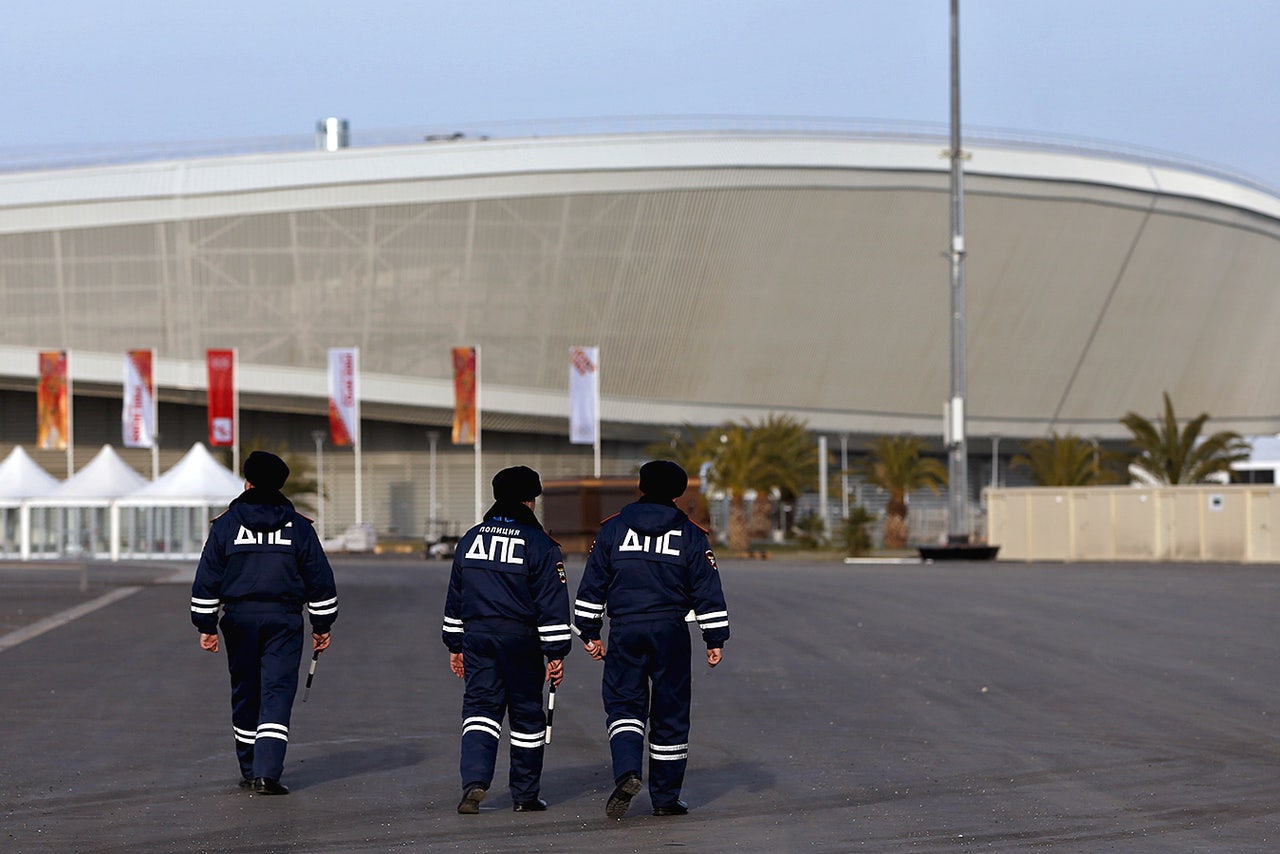 Security personnel at Olympic Park in the Coastal Cluster
But glitches developed quickly after Guatemala City. Chechnya and other republics went back on the warpath. Olympic construction has been riddled with delays and corruption allegations.
Putin's popularity plummeted, save his friends who've allegedly gotten rich off the Games. Not to mention all the international grief Putin has gotten for Russia's anti-gay laws. 
"€œI can'€™t help wondering that if you got Putin drunk and asked him to be honest, if he'd say he never wished he'€™d gotten into this,"€ Galeotti said. "€œThey got carried away with their own sense of grandeur."€
Now some athletes are so worried about safety that many have asked their friends and relatives not to attend the games.
Who are the bad guys?
Perhaps the biggest threat comes from the terrorist group Emarat Kavkaz (Caucaus Emirate), which wants to kick Russia out of Chechnya and establish an Islamic state.
The group's leader, Doku Umarov has called for Muslims to attack civilians and prevent the Games from even starting. He released an online video last summer saying the Games are "€œSatanic dancing on the bones of our ancestors."€
"€œThese days it'€™s hard for them to organize a major terrorist campaign. That'€™s the good news,"€ Galeotti said. "€œThe bad news is it'€™s difficult to predict what'€™s going to happen because there'€™s no command structure."€
Emarat Kavkaz is just one of the terrorist groups in the Caucasus. Other terrorists groups in the Caucasus are harder to infiltrate and can strike at will, especially outside Sochi's fortified areas.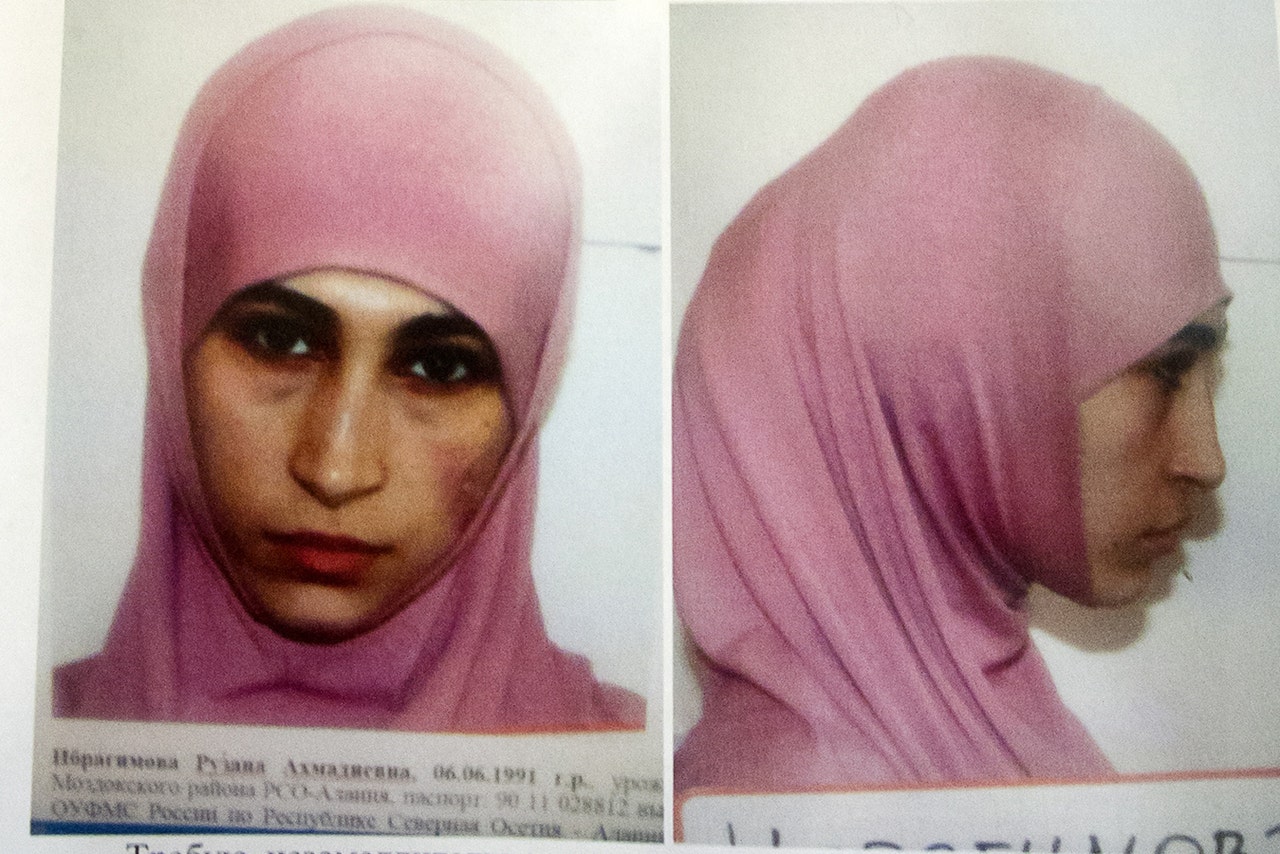 A black widow suspect at large in Sochi. 
In late December, suicide bombings at a train and bus station in Volgograd -- a city 400 miles north of Sochi, but a major transportation hub for the Games -- killed 34 people and injured scores more. 
Being predominately homegrown, these terrorists can also blend into the crowd.
Wanted posters have been up since early January for four "€œblack widows" --€ wives of rebels that were killed, and are suspected to be on suicide missions.
While the entrances to the Ring of Steel slammed shut on Jan. 7, the fear is that the black widows were already inside. 
How will Sochi be protected?
Russia has essentially quarantined a 1,500-square mile patch surrounding the Olympic venues called the Ring of Steel that's patrolled by troops, drones, dogs, boats, and submarines. 
Russian citizens have had to register with police to enter the Fort Sochi confines -- a requirement that usually applies only to foreigners. There's a ban on vehicles not registered in the region. 
Winter games spectators will also have to carry a special pass bearing their a photo and biographical information along with their ticket to get into Olympic venues.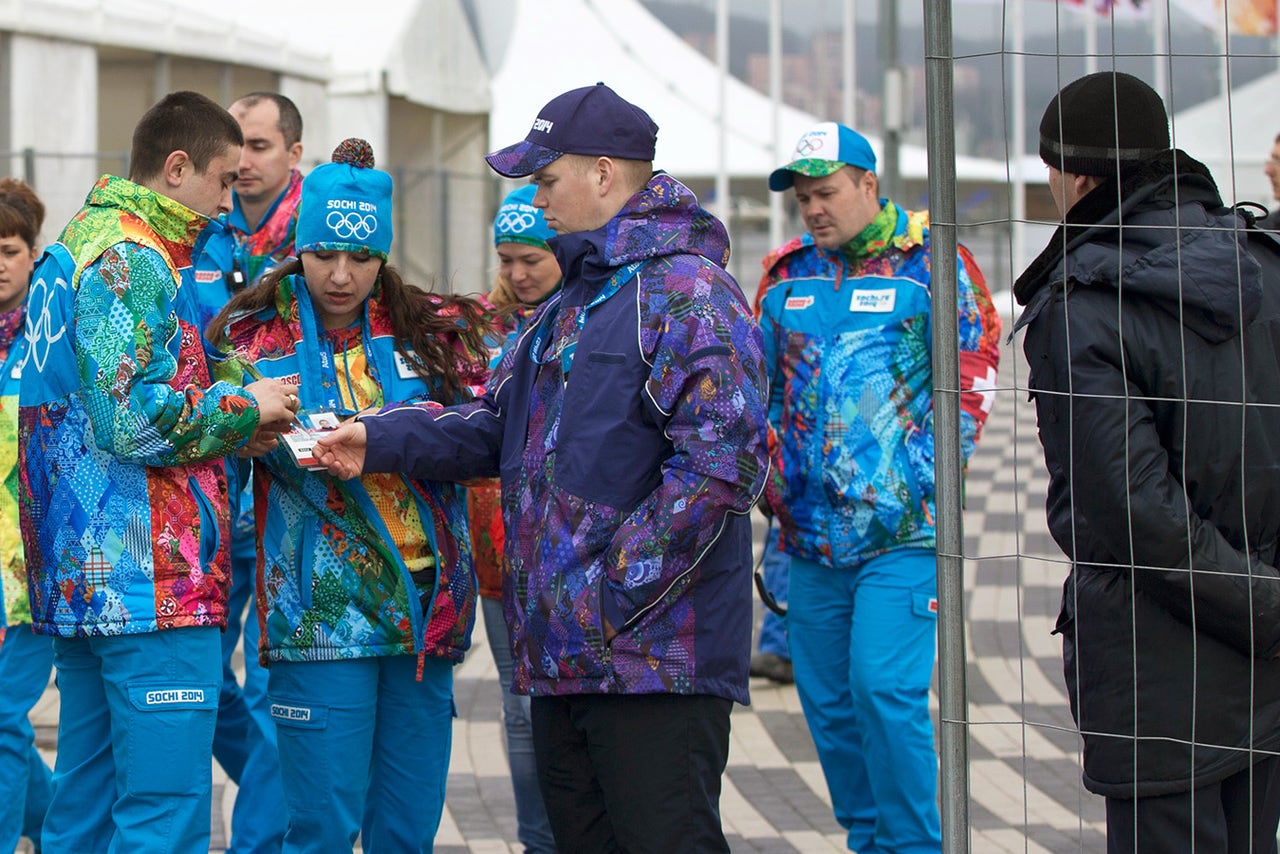 Security personnel check volunteer credentials
Russia isn't saying exactly how many soldiers, police and secret service personnel are on duty. Estimates range from 60,000 to 100,000. And that doesn't count the thousands of surveillance cameras that have been installed. 
"€œAs far as Russians can, they'€™re doing all the right things," Galeotti said.
Though "any security system is only as good as its weakest link," Kuchins said. "€œAnd the weakest link with Russian security forces, and society more broadly, is corruption."
With about 10,000 American citizens expected to attend the Games, the US has two warships on standby in the Baltic in case there's an evacuation. 
US officials have complained about the lack of intelligence-sharing from their Russian counterparts. About three dozen FBI agents have been assigned to the Olympics. There were 50 in London and more than 100 in Beijing.
The smaller number reflects long-standing suspicions between the countries. The US didn't want scores of Russian agents coming over for the Salt Lake City Olympics, either.
So what's going to happen?
Sochi is so fortified that a large-scale attack or even a Munich-type scenario is unlikely. There were eight members of the Black September terrorist group in that 1972 operation.
"€œIn a month'€™s time, we may look back and there were no significant attacks, and it all went smoothly, and it will turn out to be a wonderful Games,"€ Galeotti said. "€œBut I certainly wouldn'€™t put my money on that."€
If the Olympics are hit, experts say it will probably be by a single terrorist with a concealed bomb or chemical weapon. With so much security around the Olympic venues, softer targets, like the railway from Moscow to Sochi, will be inviting. "You can't secure 1,000 miles of railway,"€ Galeotti said.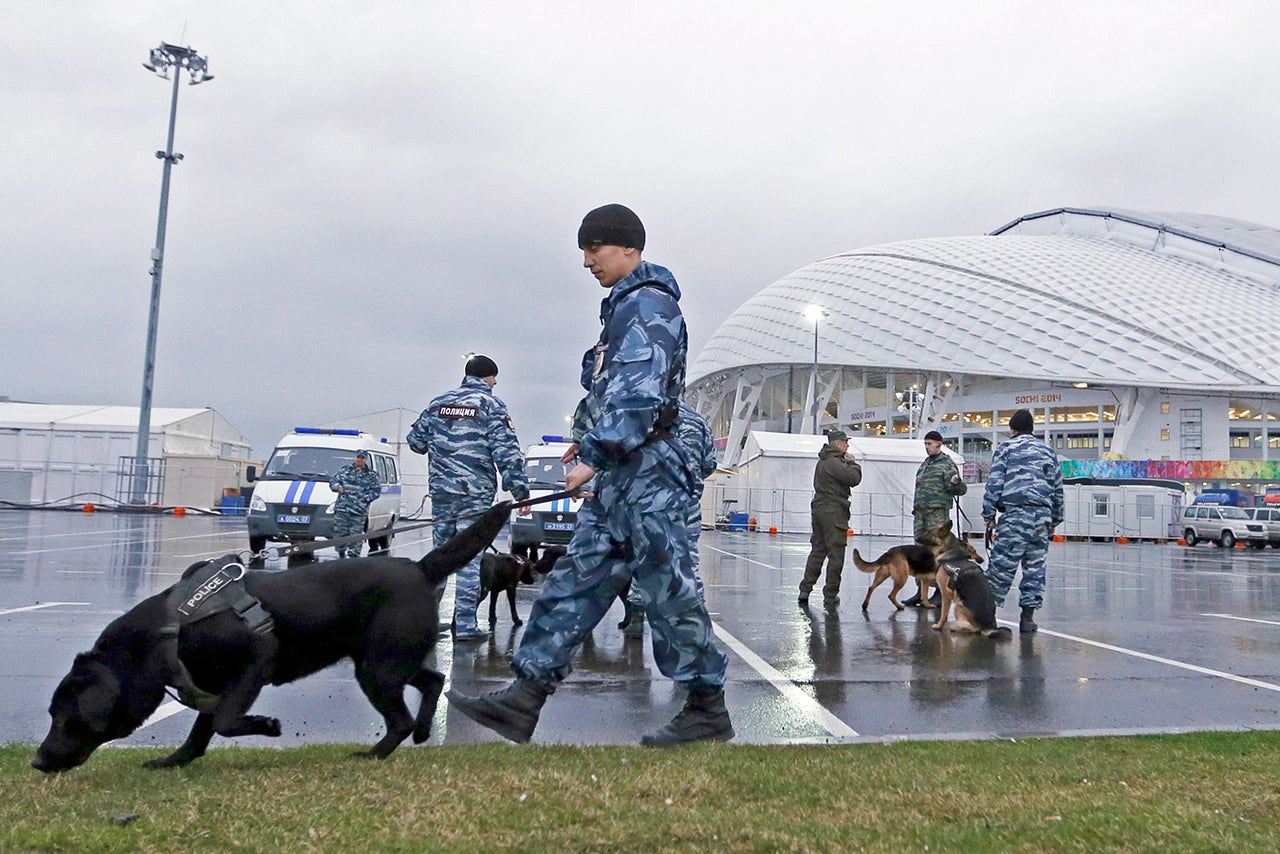 Security outside Fisht Olympic Stadium 
In a sense, the terrorists have already won. Instead of talking about Shaun White, a potential snow shortage, or who will be the next figure skating queen, the Olympic buildup has been dominated by terrorism news.
Will they win in the end? Putin guarantees the terrorists won't.
"Words are words. You can't guarantee that,"€ Kuchins said. "€œYou can only aspire to it."€
So be prepared to take a deep breath Feb. 7 and hold it for 17 long days. 
---