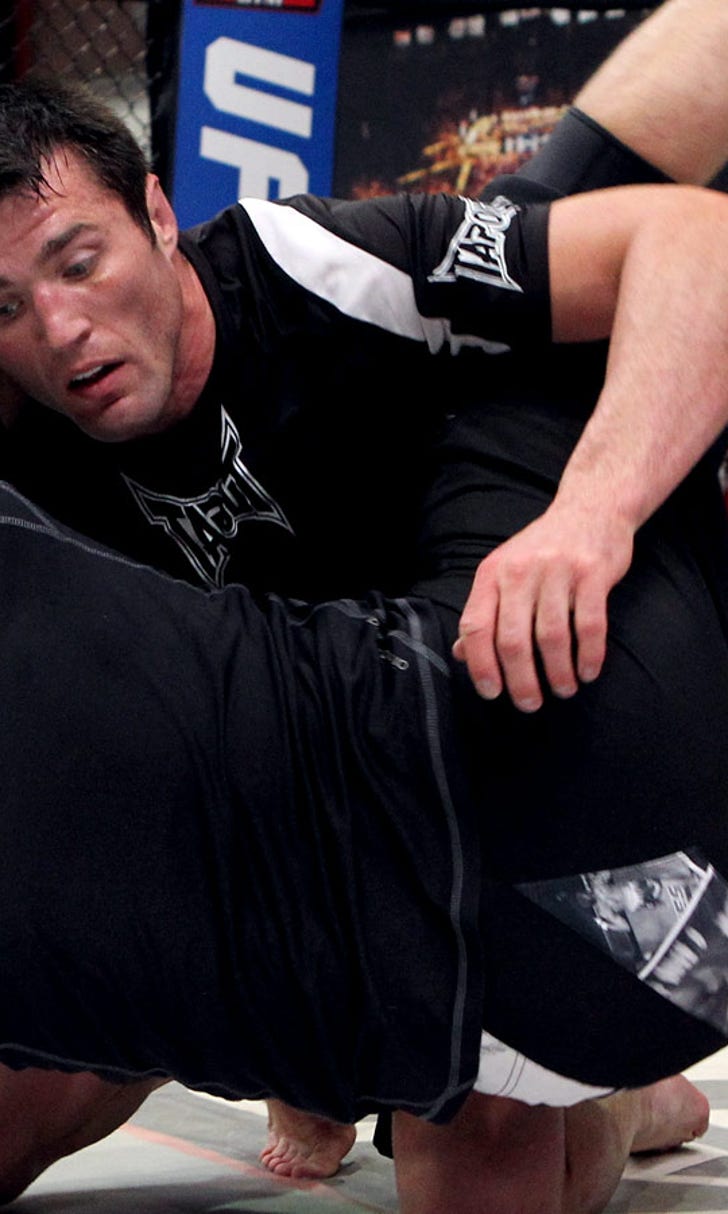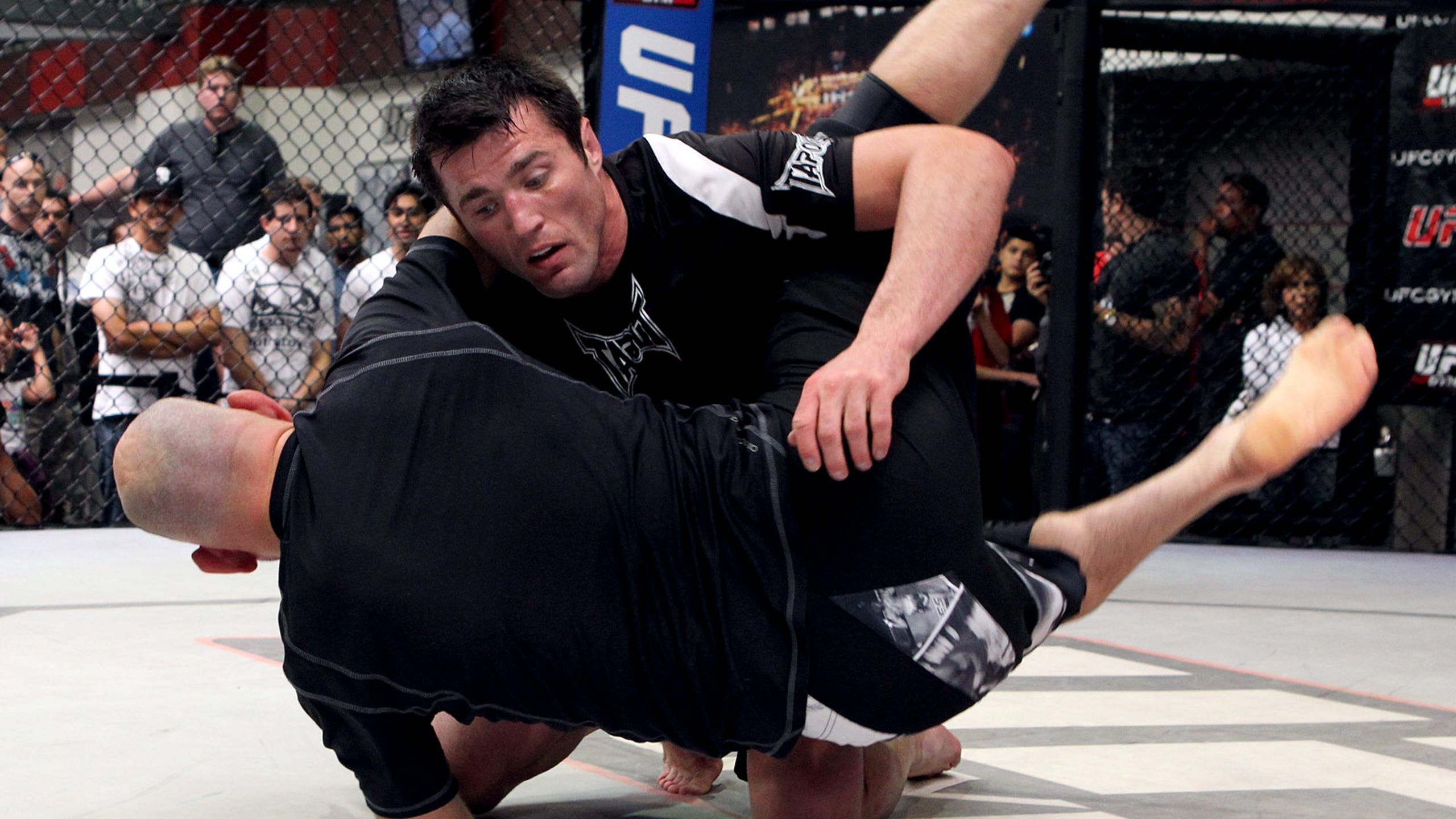 Former MMA star's mission: To make US Greco-Roman wrestling cool
BY foxsports • August 1, 2014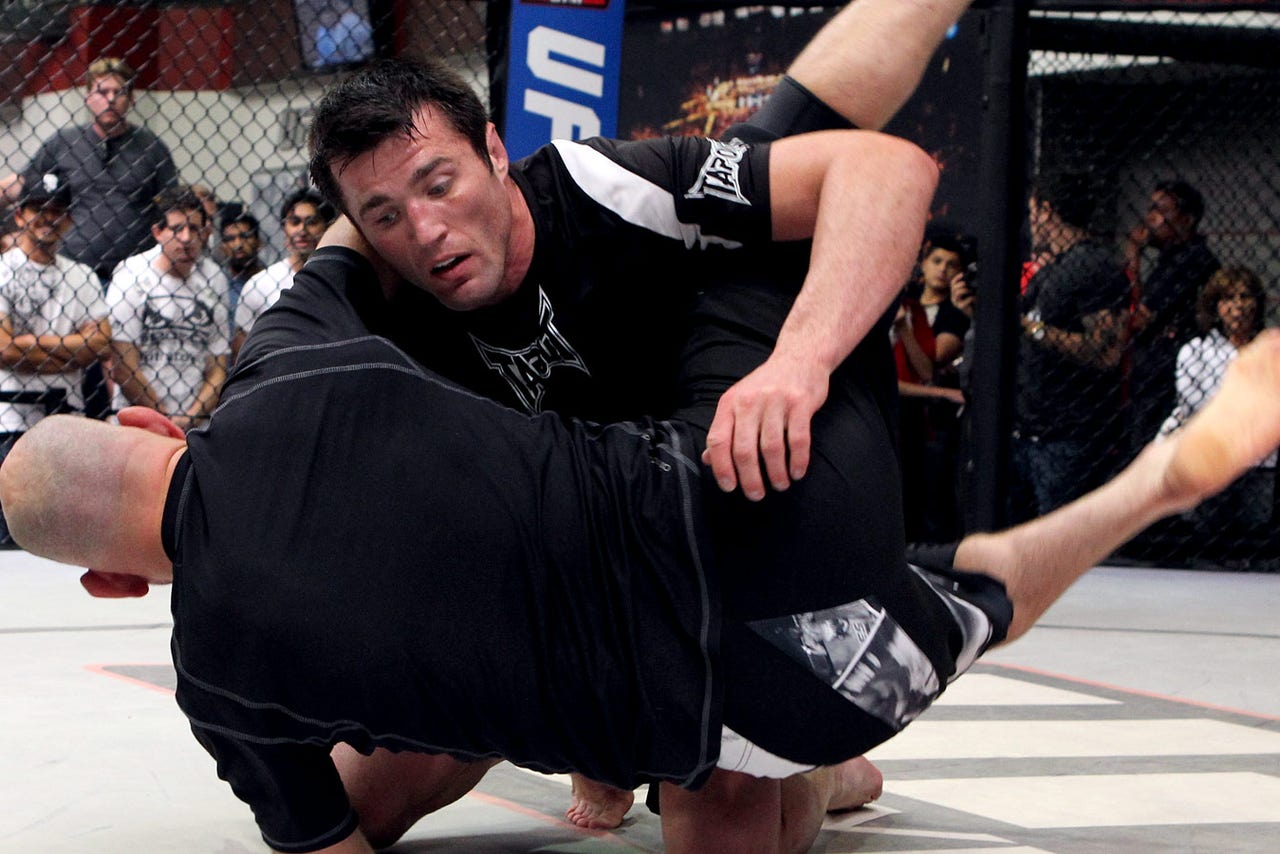 There's hardly a sport in the world with a duller reputation than Greco-Roman wrestling. To many, it's just two guys in tights standing around and pushing each other in front of a puzzled crowd.
Former MMA star Matt Lindland is hoping to make Greco cool in America.
Lindland, the Olympic silver medalist and retired mixed martial arts fighter, became the first new U.S. coach in nearly two decades this spring. He's charged with bringing fresh energy to a program that had grown so stale that it finished without a medal at the 2012 Olympics for the first time in 36 years.
It won't be easy. Freestyle wrestling -- a close relative of the folkstyle discipline practiced in American high schools and colleges -- likely will be the strength of the U.S. program.
But Lindland's plan is to make the American Greco program enticing enough to catch the eye of both wrestling fans and young prospects who might have only thought about freestyle in the past.
"The biggest challenge will be changing the mindset of the wrestling community to understand that wrestling is wrestling," Lindland said. "Just because we don't touch legs in Greco-Roman doesn't make it a foreign sport. Fundamentally and principally, it's the same concepts."
In Lindland, USA Wrestling appears to have found an inspired choice to replace longtime coach Steve Fraser.
Though Fraser led the U.S. to a world title in 2007, the Americans followed that with just one medal, a bronze, in their last two Olympic tournaments.
The 44-year-old Lindland grew up in the Portland, Oregon area, where he blossomed into a junior college national champion. He transferred to Nebraska, becoming the top-ranked wrestler in his weight class as a senior, before switching to Greco-Roman for international competition. Lindland won silver at the 2000 Sydney Olympics and at the world championships the following year before pursuing a full-time career in MMA.
Lindland was a standout middleweight fighter for years. He also runs a gym, Team Quest in Portland, and has helped coach more than 20 fighters who later competed in the UFC.
Lindland began drifting back into the Greco-Roman community a few years ago, coaching the U.S. team at the worlds in Budapest in 2013.
In May, USA Wrestling made Lindland just the fourth coach of the Greco program.
"He's a winner. He's a guy that's been successful at every level of the sport," USA Wrestling executive director Rich Bender said. "As a country, Greco-Roman hasn't been our most successful discipline internationally. But we needed someone...that had that kind of mentality that (Fraser) had. Which is, `We're going to win and we're going to believe in the bottom of our belly that we can,' and could recruit other believers in that idea."
Recruiting is the most important part of Lindland's job.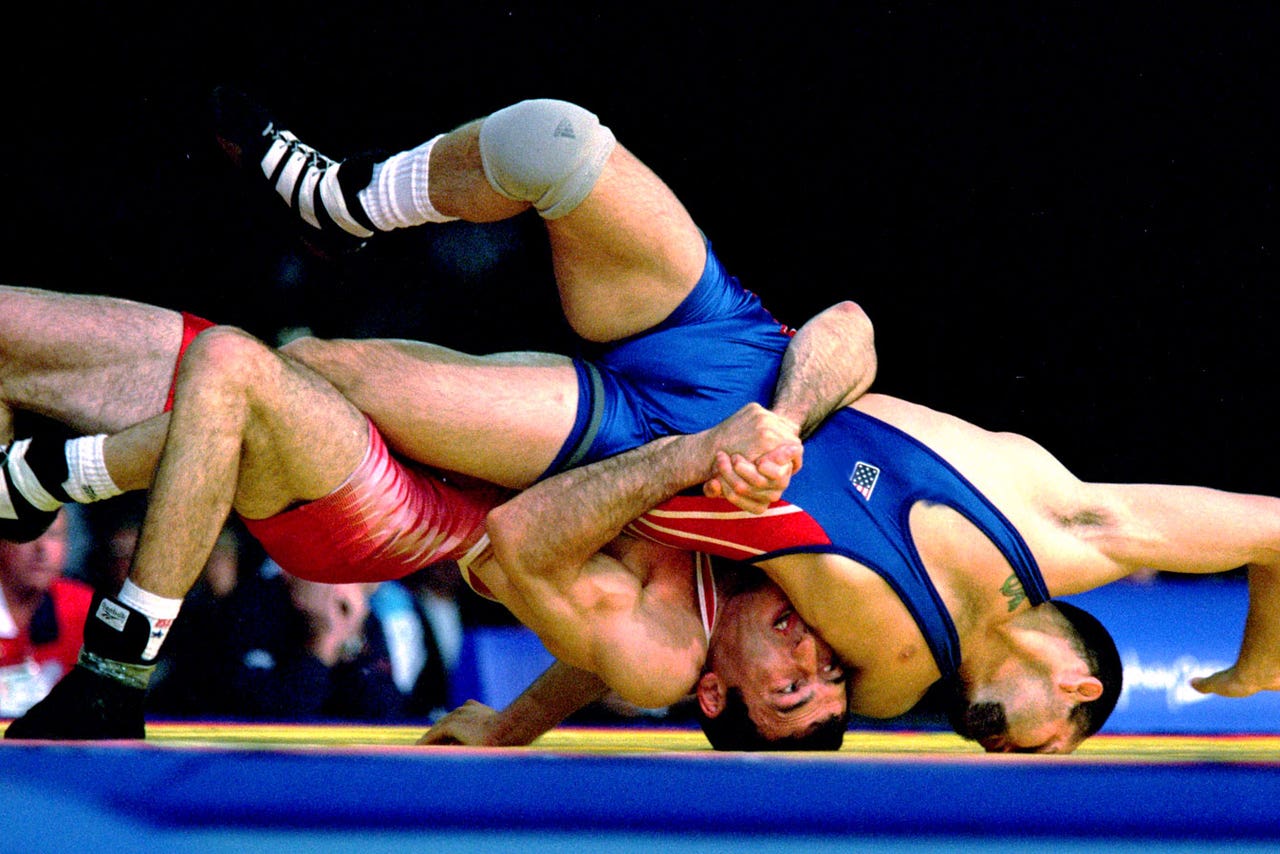 Russia's Mourat Kardanov (in red) and Lindland during the 2000 Sydney Olympics gold-medal match. 
Lindland knows he needs to quickly stock the roster with more talent to have a better shot at getting the Americans back on the medal stand in Rio in 2016.
His recruiting pitch?
Convincing wrestlers -- who by nature can be a stubborn bunch -- to stop beating each other up for limited freestyle spots and give Greco a try instead.
Nowhere is that freestyle mentality more evident than at 74-kilogram freestyle. The U.S. has at least four potential world champions in former Penn State star David Taylor, four-time national champion and Cornell graduate Kyle Dake and rising prospect Andrew Howe, a four-time All-American at Wisconsin and Oklahoma.
Yet all those guys are behind 2012 Olympic champion Jordan Burroughs, perhaps the world's finest pound-for-pound wrestler.
"The key to that is to show these blue chip athletes that are coming out of college that's there's just as much and possibly more opportunities in Greco," Lindland said. "There's more opportunities to make a team, get on a medal stand in Greco-Roman than freestyle because they don't have a depth problem like we do."
Though the program boasts of current world medal contenders like Andy Bisek, Spenser Mango and Justin Lester, Lindland doesn't have much time to build up the depth he's looking for with the 2016 Olympic Trials about a year and a half away.
But Lindland is hopeful that a new approach -- along with new international rules designed to make Greco more fun to compete in and watch -- will attract promising freestyle converts.
"It's about having a great energy and having an excitement about the sport and building the team unity that we had when I was on the team," Lindland said. "A big part of that is having fun. Wrestling is such a tough, difficult sport. It's so demanding and it's such a grind that, if you don't love it, you might as well get out because it's too hard...it is a lot of work, but within that you've got to learn to have fun, too."
---