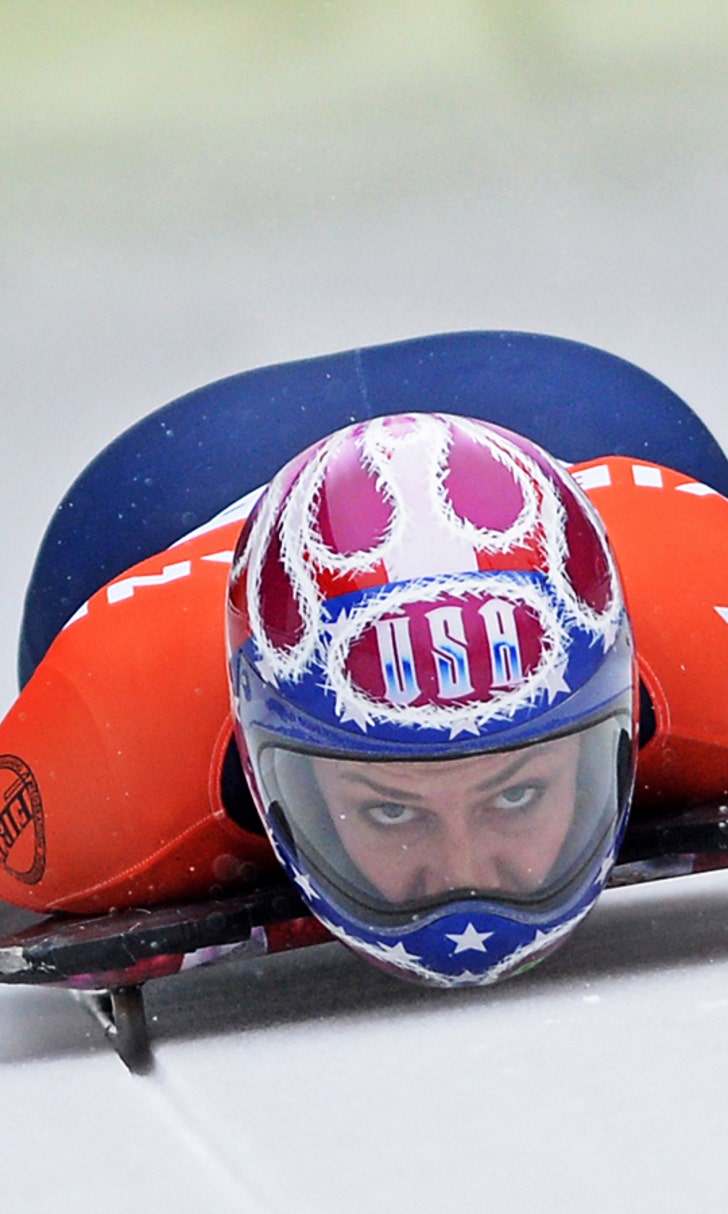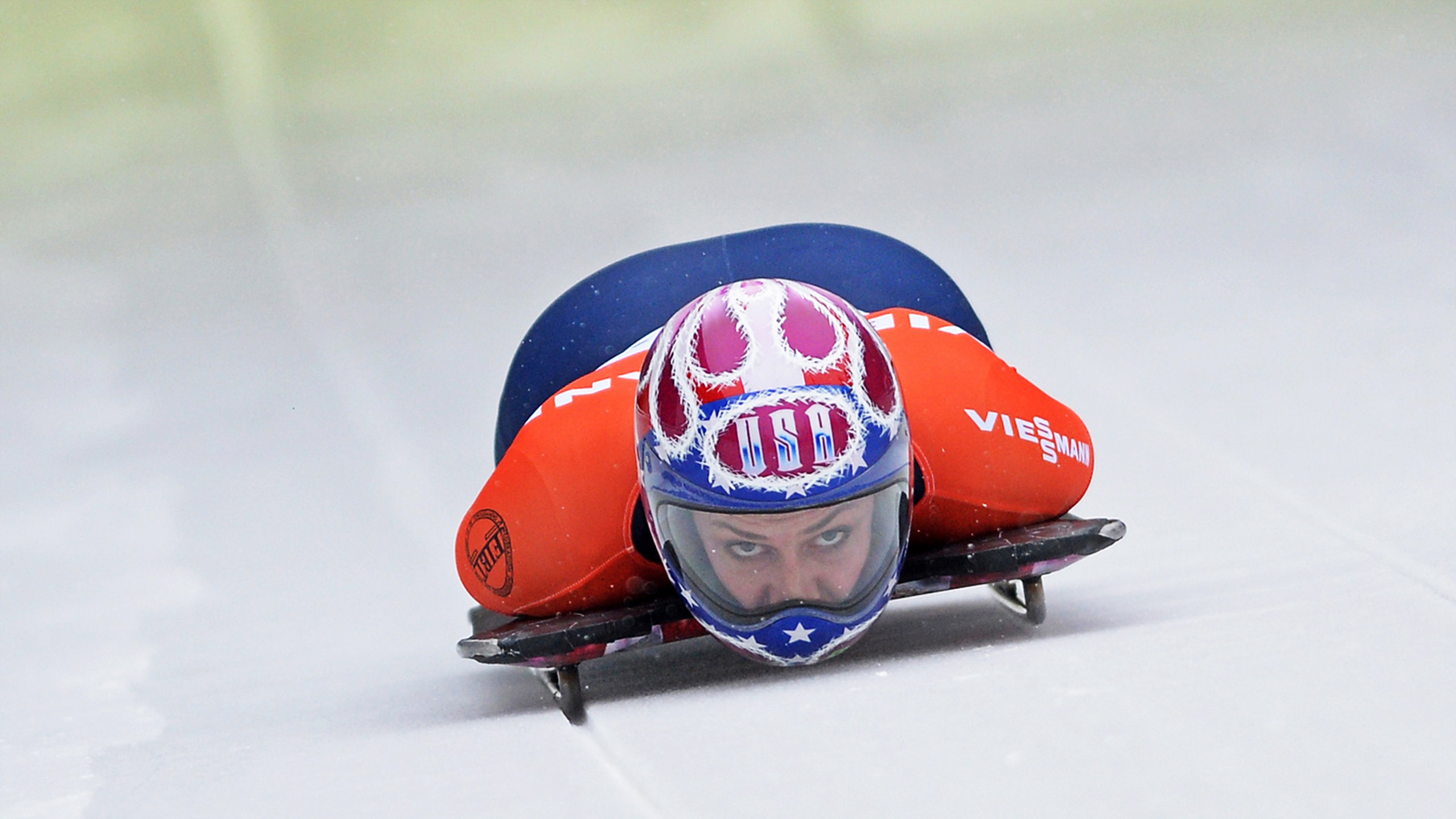 For Pikus-Pace, Olympic bid is a family affair
BY foxsports • January 24, 2014
In 2006, Noelle Pikus-Pace's bid for skeleton gold ended before it even began, as a freak accident -- she was struck by a runaway bobsled, severely fracturing her leg before she even made it to Italy – knocked her out of the Turin Games.
Four years later, her Olympic dreams were dashed in no less dramatic (albeit far less physically painful) manner. Pikus-Pace finished fourth in Vancouver, missing the podium by an agonizing tenth of a second.
So after those two heartbreaks, a few poopy diapers aren't about to derail her this time around.
Pikus-Pace could technically take the carpool lane on her road to Sochi, having made the unique decision to travel with an entourage that includes her husband, Jansen, six-year-old daughter Lacee and two-year-old son Trayceen. 
"Having my kids with me … it has pushed me above and beyond what I thought I could do," Pikus-Pace said.
This extended family vacation through Canada and Northern Europe comes with a cost. Financing an Olympic bid is difficult enough for most athletes, particularly in a sport like skeleton that doesn't come with a bevy of sponsorship opportunities. When you add a husband and two kids? The bill comes out to roughly $60,000 per World Cup season, according to Pikus-Pace – a total she's only been able to manage through some aggressive fundraising and an extremely generous benefactor.
But for Pikus-Pace, this was the only way she was going to even attempt the comeback.
Pikus-Pace had retired immediately after Vancouver, content with a fourth-place showing that was, considering the extent of her injury (she competes with a titanium rod in her right leg),nothing short of remarkable. At the time, she was eager to turn her focus to her family, which she felt had been neglected throughout her athletic career. Trayceen was born in 2011 and Pikus-Pace was pregnant again one year later.
But 18 weeks in, that pregnancy ended in miscarriage. In the wake of that tragedy, however, came the opportunity to pursue Olympic glory one more time, this time with the family in tow.
Where others might see the demands of motherhood as an unwanted distraction, Pikus-Pace maintains that her little oneshelp keep her centered as she deals with the pressures of elite competition.
"I had a really, really good season (in 2012-13) and honestly, I one hundred percent attribute that to having my family with me," Pikus-Pace said. "Just the peace that I would feel every single race. … It was just the normalcy. They are my priorities. And so they bring me back to earth. A lot of times you get into a competition and you think it's so much bigger than it really is."
You certainly can't argue with the results.
After winning a pair of World Cup races and finishing a respectable 11th in the standings in her first season back, Pikus-Pace has really found her rhythm this season. She finished second in the World Cup standings, behind Britain's Elizabeth Yarnold. She's been on the podium in seven of eight races (four golds, two silvers and a bronze) and would have been a perfect eight-for-eight if she hadn't been disqualified for a questionable sled violation discovered in a postrace inspection following a win in the season opener in Calgary. She'll head to Sochi as one of the favorites to win gold.
It's almost enough to lead other racers to consider the mommy track. 
Almost.
Pikus-Pace is the first to admit there's been a challenge or two along the way.
"Sometimes they're screaming and crying at the line," Pikus-Pace said. "And sometimes all I need to do is think about what my goals are for the next day and I'm hearing, 'Mom, mom, mommy, mom, momma, momma, momma, mommy, mommy,'and they're tapping me and I'm just 'Give me one minute to think about what I need to focus on!' "
But in the end, the success she's enjoyed with her family along for the ride has given her the confidence she's needed to makethis comeback.
"I can do this," Pikus-Pace said. "This is nothing. I just cleaned up a bowl of corn pops and then I changed a poopy diaper and now I'm running out the door."
Maybe even running all the way to the Olympic medal stand that's eluded her throughout her career. One can only hope there's room for four on top of it.
---