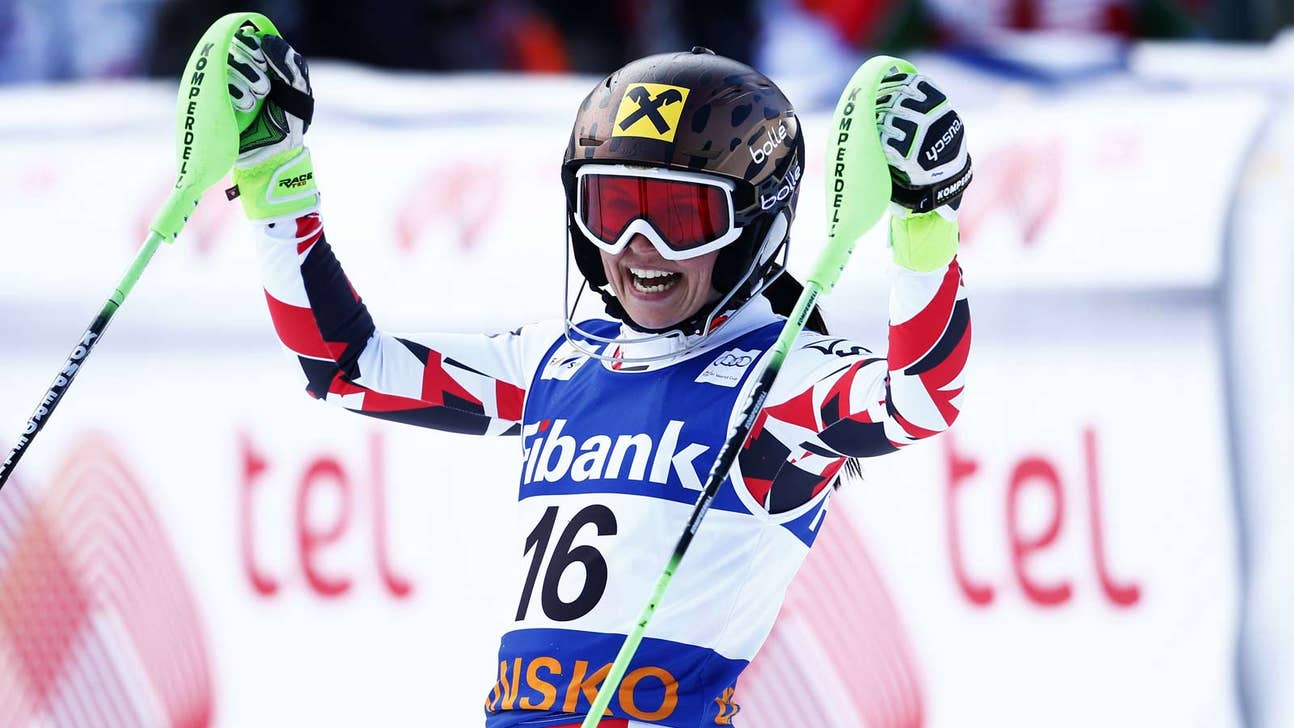 Fenninger keeps pressure on Maze with Alpine combined World Cup win
Published
Mar. 1, 2015 9:25 a.m. ET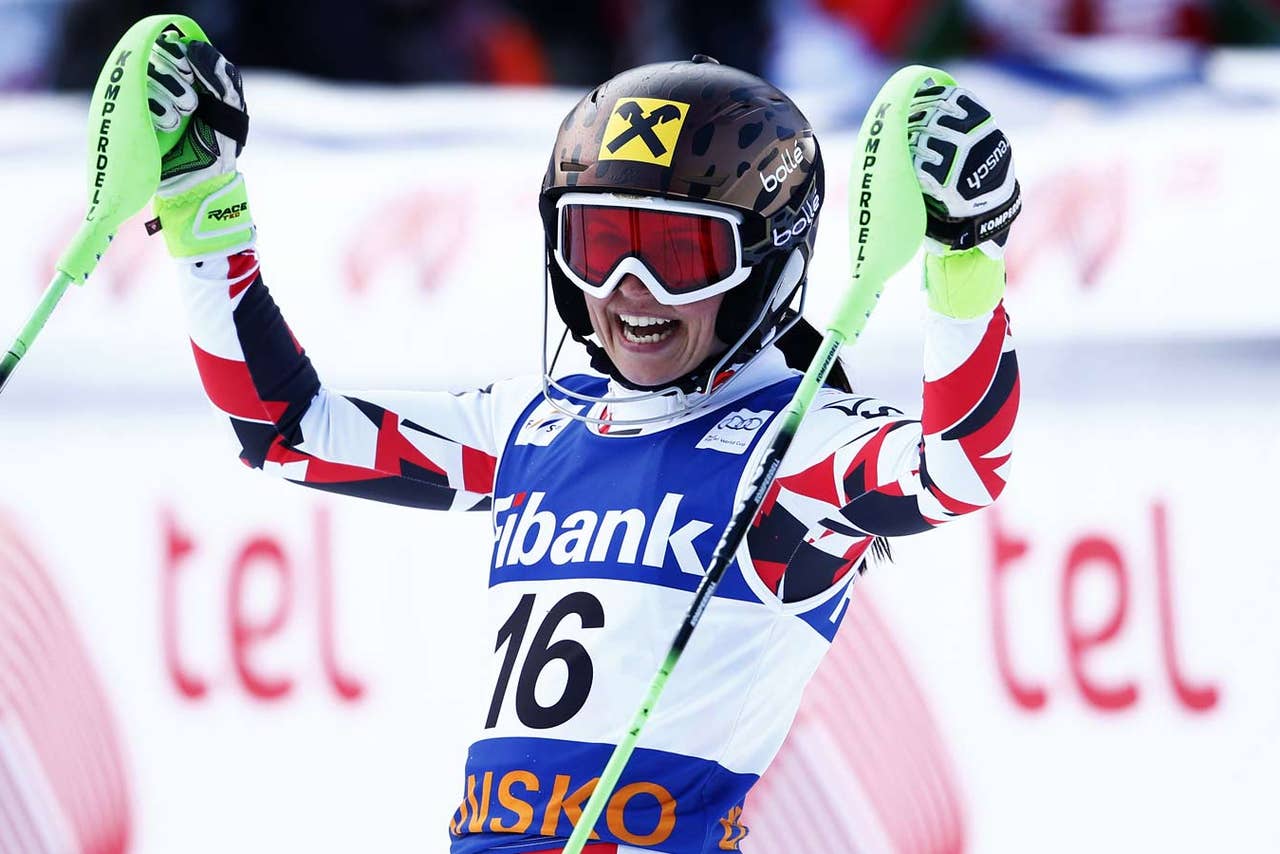 BANSKO, Bulgaria -- Anna Fenninger of Austria kept up the pressure on overall leader Tina Maze with victory in the women's Alpine combined World Cup race in fog-hit Bansko on Sunday.
Fenninger, the overall No. 2, further narrowed the gap with Maze, winning both legs of the race for a combined time of 2 minutes, 5.06 seconds.
Racing back-to-back with Maze in the second slalom run, Fenninger nudged the Slovenian by 0.39 seconds on the day -- and trimmed the gap in the World Cup overall standings from 84 to 64 points.
Kathrin Zettel of Austria finished third Sunday, 1.06 seconds behind the leader.
"I didn't know I could ski so fast in the slalom -- so I'm really happy for that," said the 25-year-old Fenninger, who looked emotional on the podium when the Austrian national anthem was played.
"The situation is the same as yesterday. I'm still behind Tina ... but it'll be a big fight and I'm going to do my best."
Maze, who finished a close second in both of Sunday's races, saw her lead cut further after a disappointing performance last week in front of a home crowd in Slovenia.
"It's going to be interesting. I'm looking forward to having a duel with Anna," Maze said.
"It'll be exciting. But I'm not giving up."
Sunday saw the first full day of competition in Bulgaria, after Super-G races were canceled Friday and Saturday due to fog at the top of the course in the southwest Pirin Mountains.
Racers on Sunday said the course was bumpy after overnight snow, and were again troubled by sudden changes in visibility.
The alternating clear and cloudy conditions appeared to give some competitors an advantage. Nine of the 45 first-stage racers did not finish the first leg, including Switzerland's Lara Gut.
Lindsey Vonn skipped the second leg after getting off to a slow start and finishing 2.57 seconds back in 24th, prompting the American to complain to race officials about the foggy conditions.
"I didn't want to risk anything in the super combined," Vonn said.
"I've had too many injuries so I skied very conservatively. But, yeah, I made it to the finish."
Vonn, however, remained the crowd favorite, with Bulgarian spectators bringing U.S. flags and a large banner reading "Lindsey Vonn - Fan Club Bansko."
"The people are great over here," Vonn said.
---