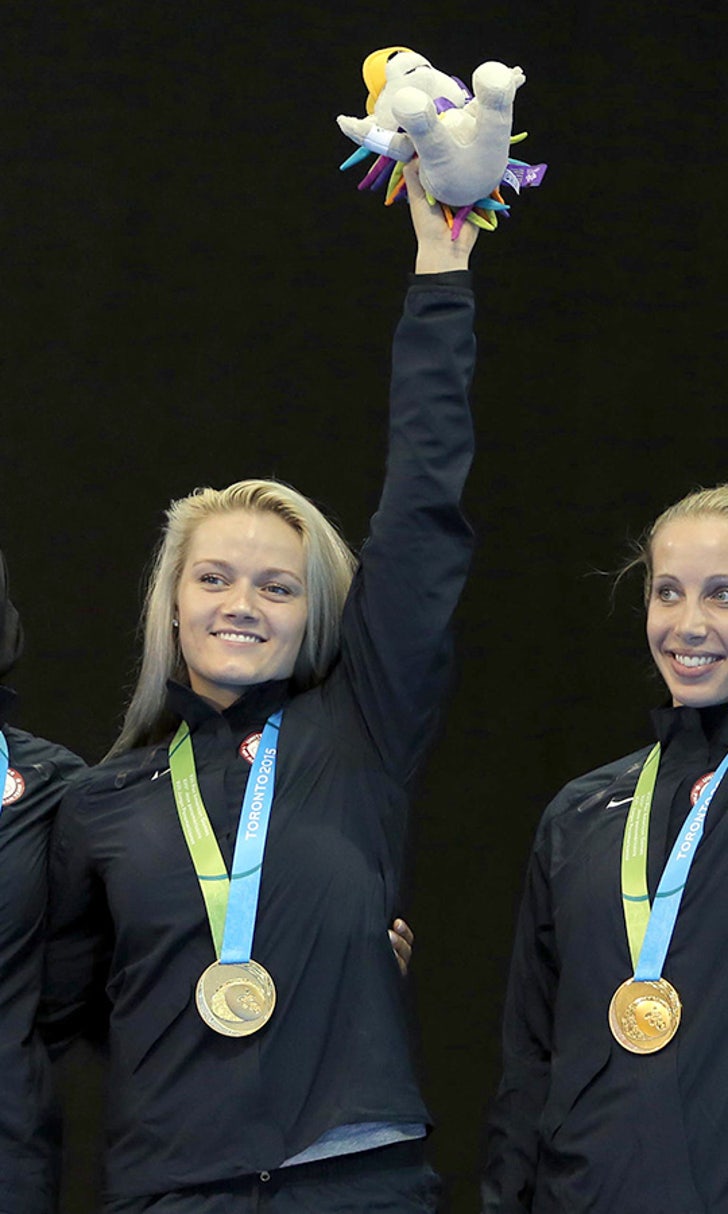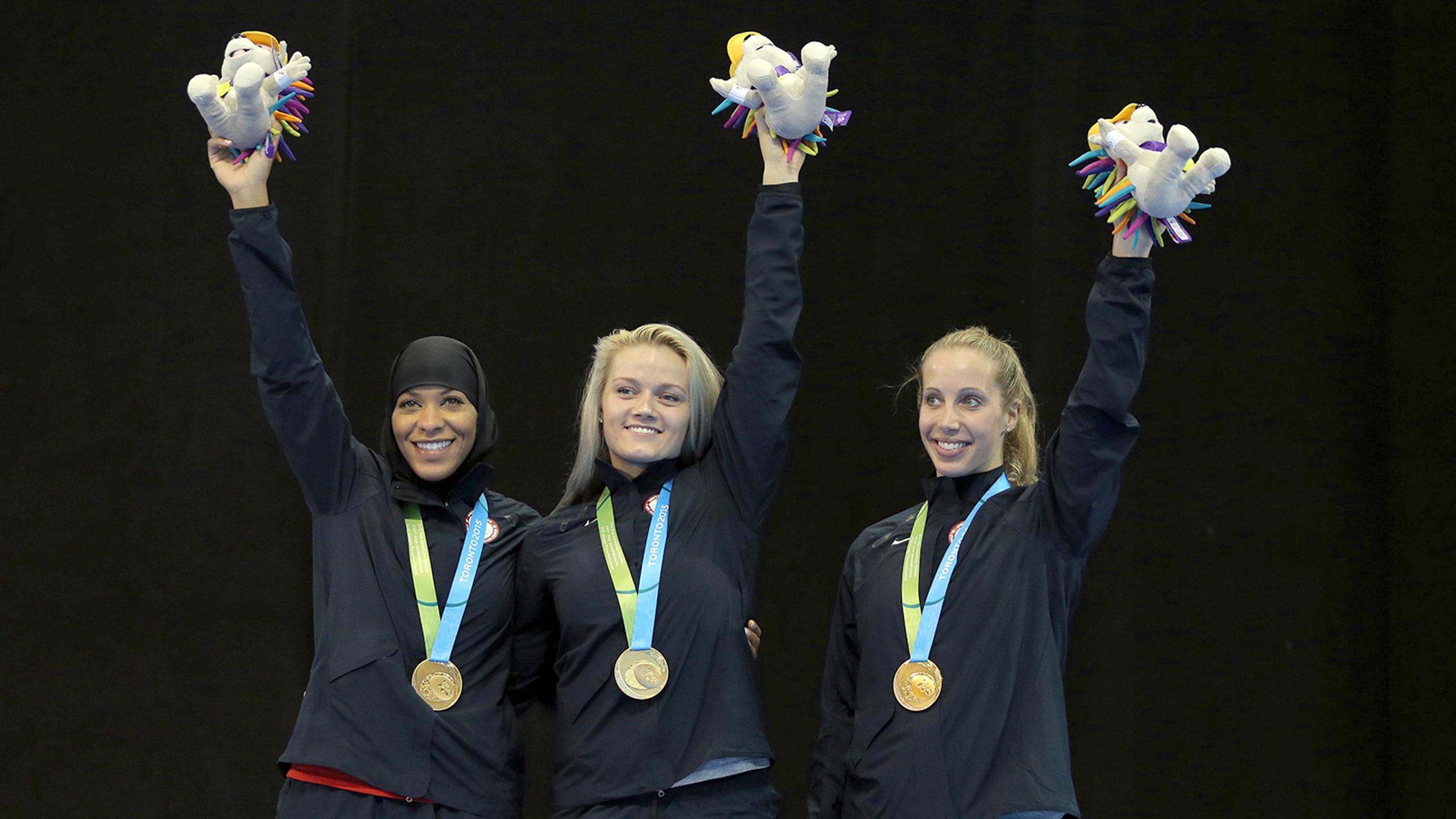 Fencer Ibtihaj Muhammad becomes first U.S. Olympian to compete in a hijab
BY Allyssa Lee • February 2, 2016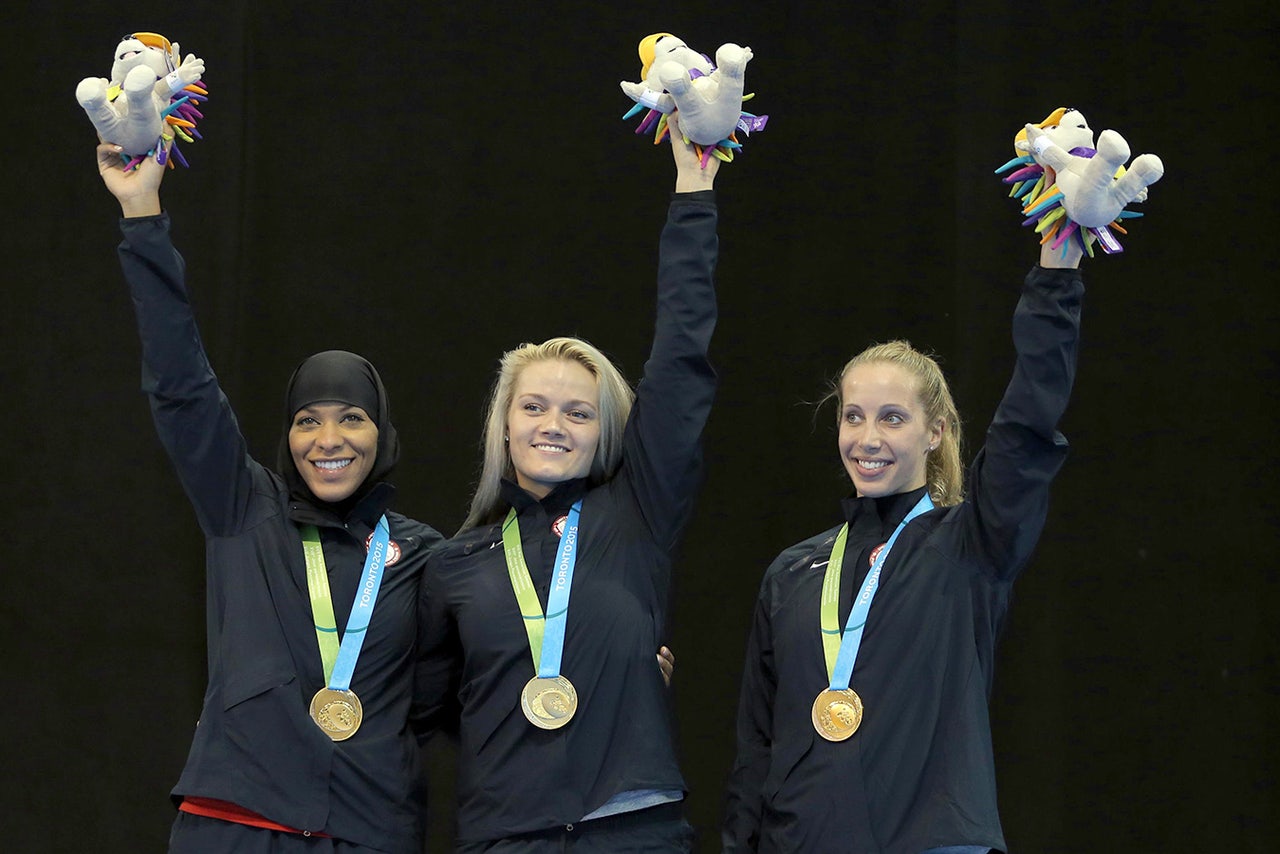 The Duke grad secured enough points to earn her place at the Rio Summer Games alongside teammate and Beijing gold medalist Mariel Zagunis. 
"When most people picture an Olympic fencer, they probably do not imagine a person like me," Muhammad said on USFencing.org. "Fortunately, I am not most people."
Muhammad began fencing at age 13, when she noticed the high school team was fully covered. "As a Muslim female, the sport was uniquely accommodating" she said on the USFencing.org site. "My religion requires that my body be fully covered, and fencing did just that."
"After I graduated from college, I saw there was a lack of minorities in the sport," Muhammad told TeamUSA.org. "I recognized that I had a skill set, so I started to pursue fencing full time. I felt that it was something the squad needed. There were barriers that needed to be broken in women's saber."
The current world No. 11, who trains at the Fencers Club in New York City, is acutely aware of the attention that she's bringing to her sport. 
"I want to compete in the Olympics for the United States to prove that nothing should hinder anyone from reaching their goals —€" not race, religion or gender," Muhammad said on the USFencing.org site. "I want to set an example that anything is possible." 
---