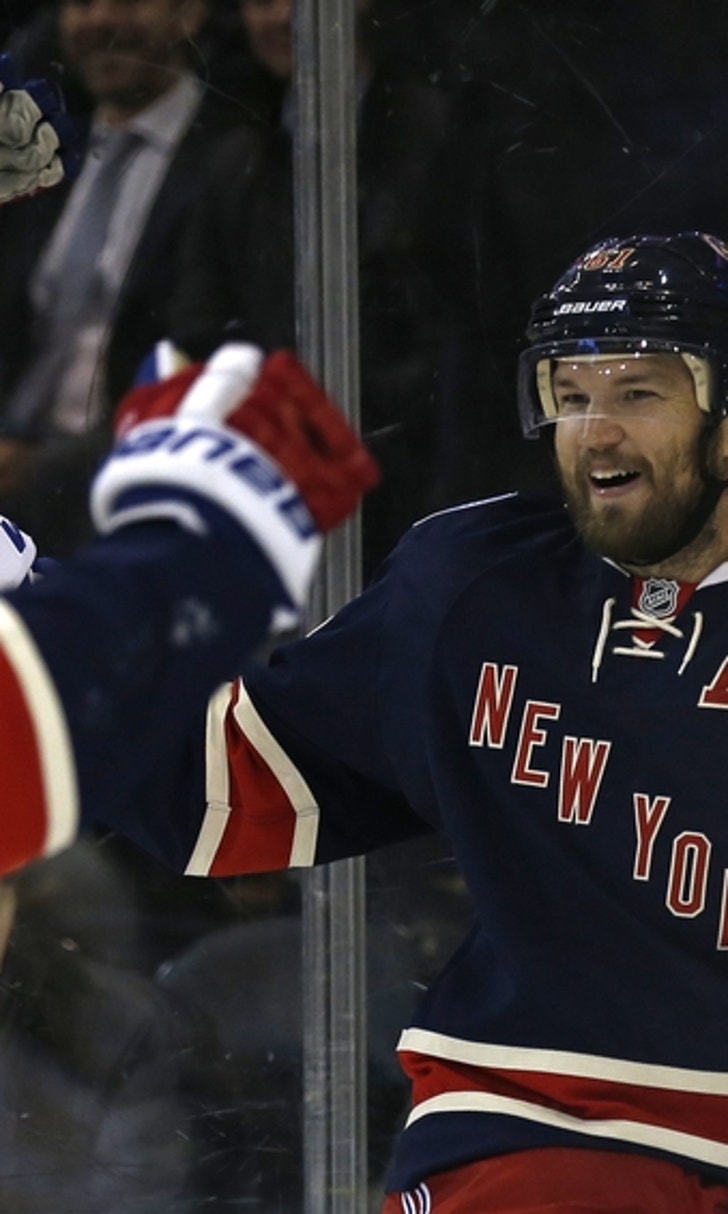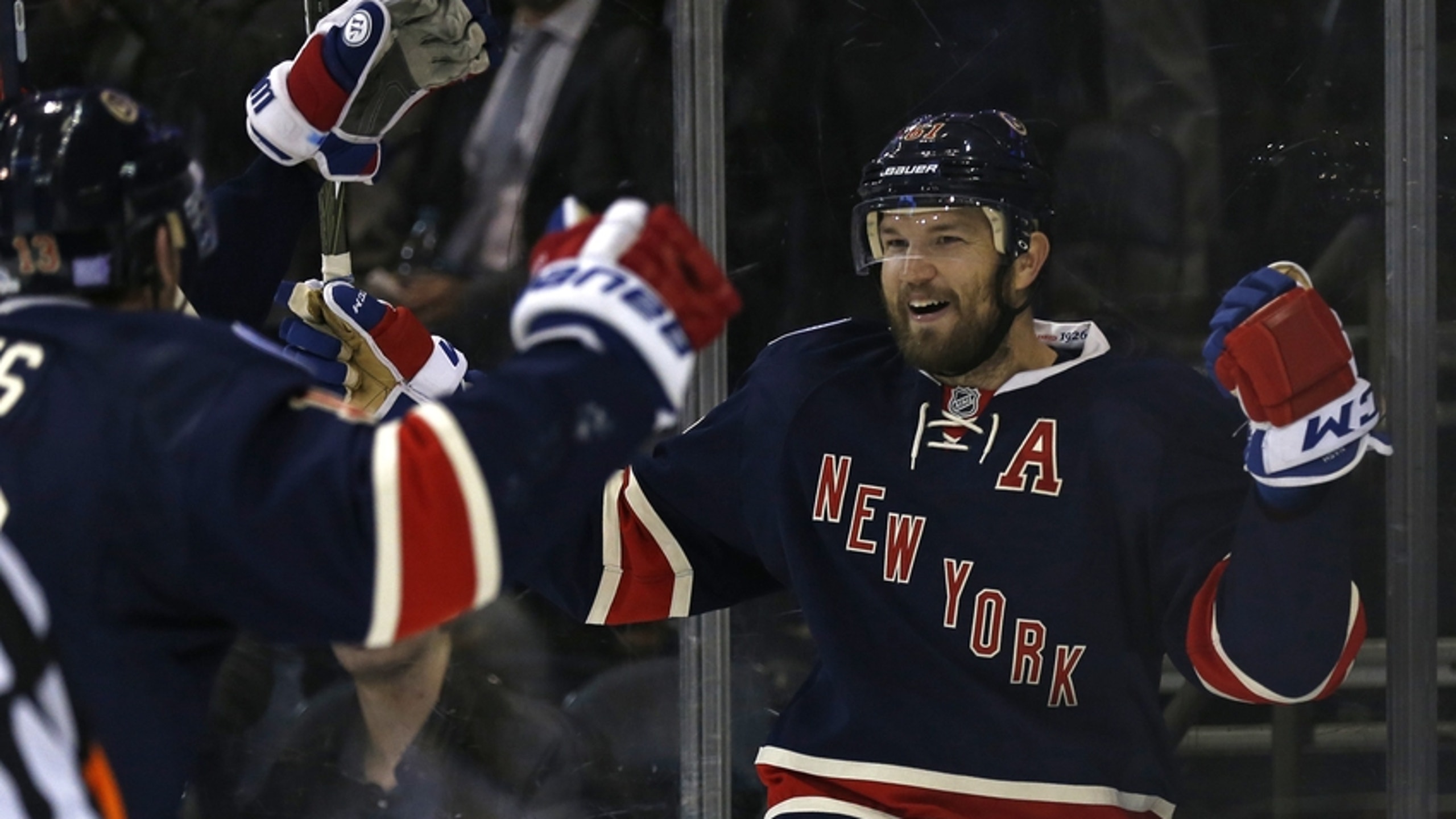 Rick Nash Leading New York Rangers Amid Uncertain Future
BY Fansided and Brandon Cohen/FanSided via Blue Line Station • December 15, 2016
Rick Nash was one of many New York Rangers at fault for the reversal of fortunes in the 2015-16 campaign. After consecutive Eastern Conference Final appearances, Nash and the Rangers failed to advance past the first round of the playoffs. Now, Nash is a leader on the 2016-17 Rangers team, amid uncertainty about his future with the organization.
Alain Vigneault named Rick Nash an Alternate Captain for the 2016-17 season on October 11th. While Vigneault's decision surprised following a down year from Nash, his explanation made plenty of sense.
"I discussed it with Ryan and he felt that with Rick's past experience, he would be a great fit and be a big help to him," Vigneault said. "I don't want to say added pressure, but with this added importance I'm hoping that Rick gets more involved than in the past. Every time he has been prodded or challenged, he has responded well. We need him to respond well."
Nash suffered a career worst season in 2015-16, scoring 15 goals and 36 points in 60 games. Nash's goals and points per game totals were the worst among his full seasons in the  NHL, and the former Columbus Blue Jackets captain was invisible many times in the season.
Consequently, speculation arose that the Rangers would trade their $7.8 Million investment, but instead New York opted to deal Derick Brassard in a change of scenery move. Following the trade, Nash stayed and received an Alternate Captain role, being asked to step up. Nash listened.
Through 27 games, Nash is four goals behind his total from last season. Nash has been a two-way weapon for the Rangers, playing crucial minutes at even strength, on the power-play, and on the penalty-kill. In addition, Nash plays heavy penalty minutes, but has only been on the ice for three power-play goals against.
The biggest knock against Nash in his Rangers career thus far has been his ability to contribute in key moments. Nash's invisibility in the postseason raised eyebrows, and pundits question whether or not his regular season numbers matter anymore. To make the post-season there must be regular season success, Nash's strength.
Diving into the clutch-factor closer paints a pretty picture for Nash this season. Seven of Nash's 11 goal on the season tied the game or handed New York the lead. Of the other four, one was an empty netter, one was to give the Rangers a three goal lead, and a pair were to bring the Rangers within a goal of the lead.
Continuing in that regard, let's take a look at Nash's clutchest goal. Against the Edmonton Oilers, Nash crashed the net and placed the puck behind Cam Talbot with under two minutes remaining. Nash, normally reserved, celebrated the key tally.
However strong Nash plays in the regular season, all eyes will be on his post-season performance. Still, Nash's legacy with the Rangers sits as a ticking time bomb, as news broke that Nash must be protected in the Expansion Draft. New York may look to deal their expensive winger rather than having to protect him in the Draft.
Regardless, among the uncertainty, Nash continues to prove his worth. The Rangers have looked like an inferior team with Nash out of the lineup. When the veteran returns tonight, expectations will be high once again. This version of Rick Nash appears ready for the challenge.
More from Blue Line Station
This article originally appeared on
---
---