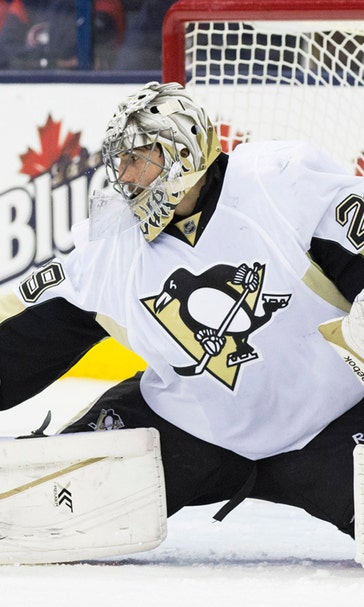 Penguins' Fleury remakes classic scene from 'Slap Shot'
BY foxsports • September 9, 2015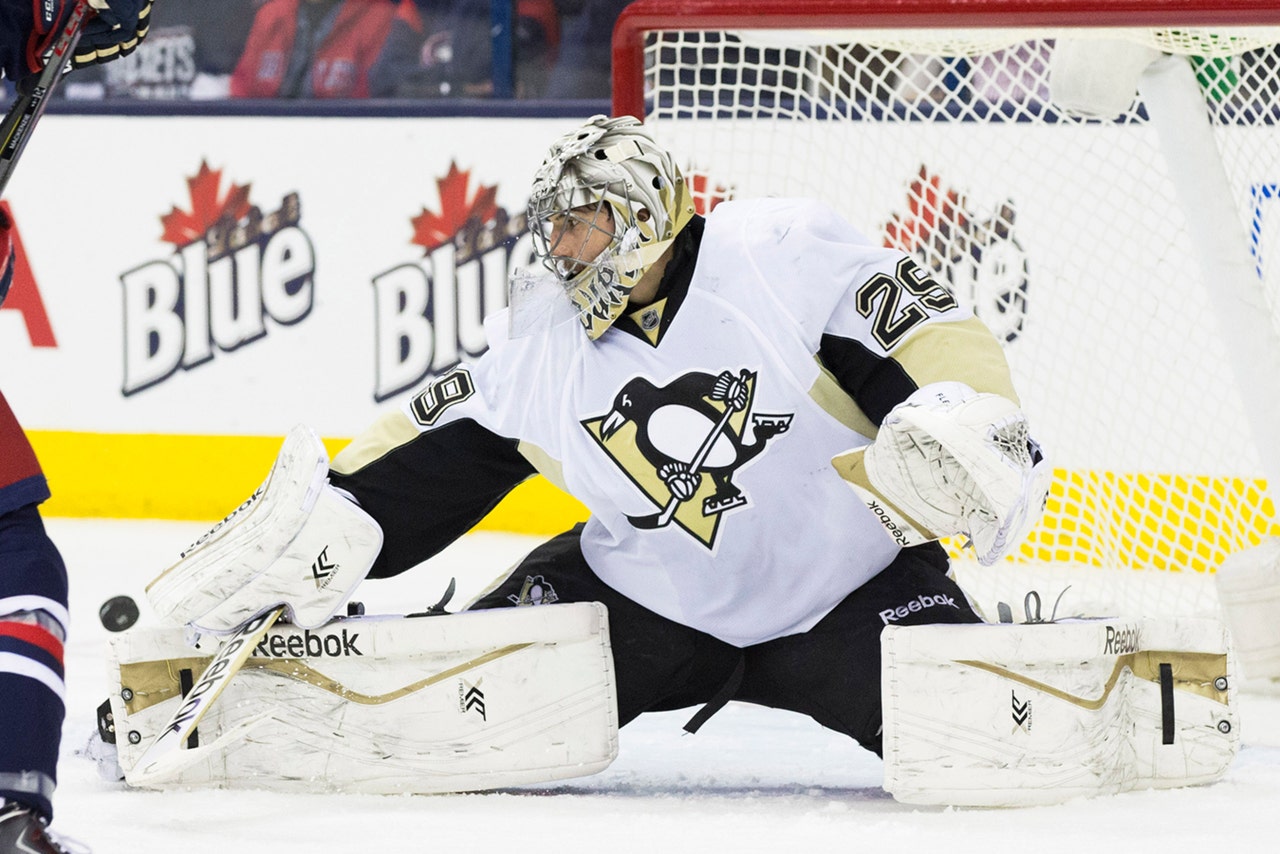 Marc-Andre Fleury has always been quite the character, so the Pittsburgh Penguins goaltender had no qualms about portraying a memorable one on Tuesday.
Donning a wig and a Charlestown Chiefs jersey, Fleury played the role of Denis Lemieux from the 1977 movie "Slap Shot". The French-Canadian goaltender recreated a classic scene with ROOT Sports reporter Dan Potash, who wore an ill-fitting toupee and portrayed broadcaster Jim Carr.
The two went over "the finer points" of hockey, including icing, high-sticking, slashing, tripping, hooking and spearing.
"All bad," Fleury said as he delivered the memorable line. "Yep, you do that and go to the box. Two minutes by yourself and you feel shame - and then you get freed."
"Slap Shot" was filmed in Johnstown (Pa.) at the Cambria County War Memorial Arena, the same site where the Penguins will face the Tampa Bay Lightning in an exhibition contest on Sept. 29.
(h/t Pittsburgh Penguins)
---
---