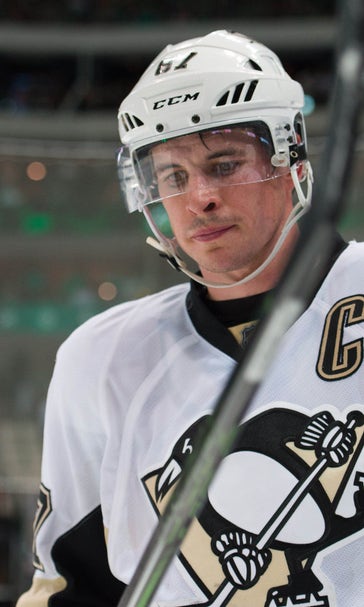 Penguins' assistant: Slumping Crosby's 'got to be a little more selfish'
October 29, 2015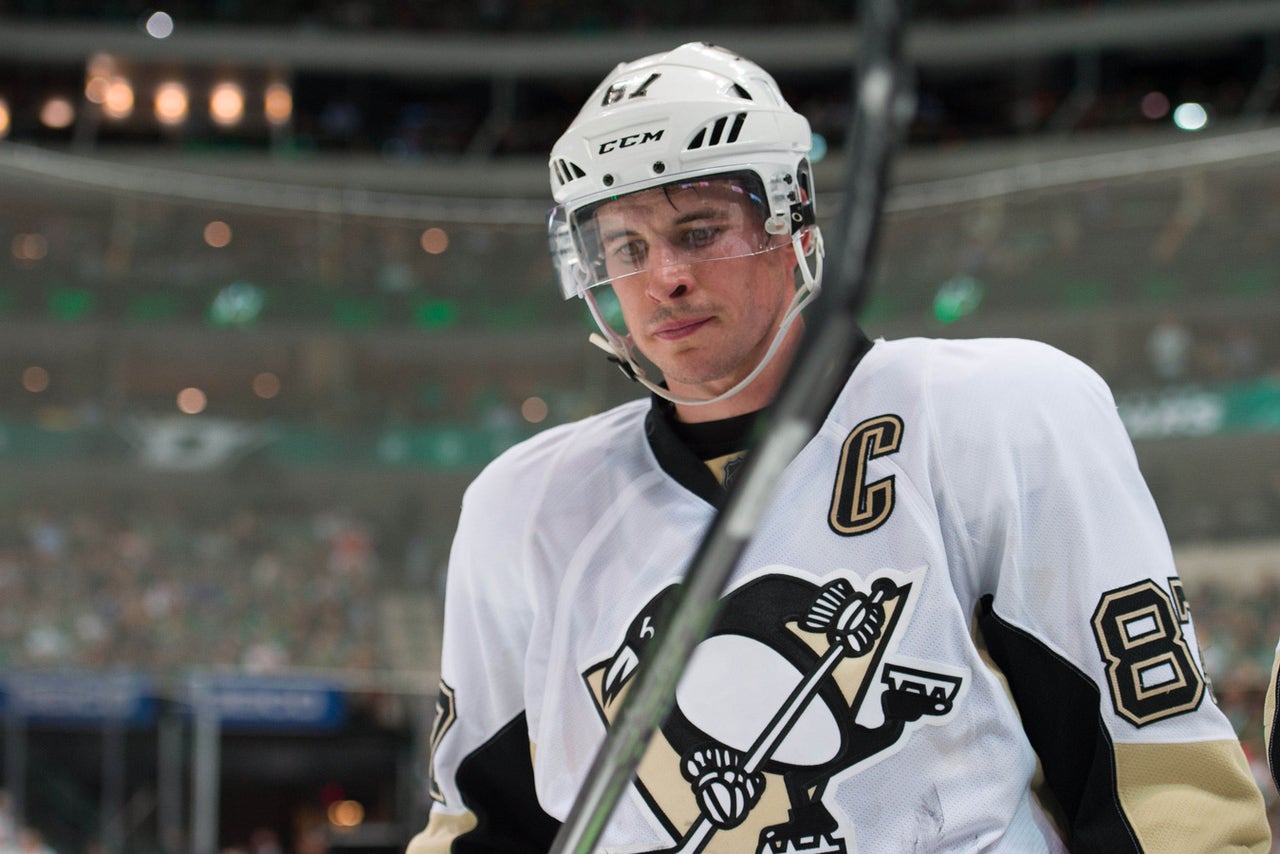 Although Sidney Crosby hears the cheers in the home arena and the boos in each visiting town, one might not know that the Pittsburgh Penguins captain is even in the game by looking at the scoresheet.
Sure, Crosby collected a goal and two assists in Pittsburgh's 3-2 overtime victory over the Florida Panthers on Oct. 20. Aside from that contest, the two-time Hart Trophy winner has recorded all of zero points in eight games.
So, what's wrong with the Crosby Show?
"He's got to be a little more selfish," Penguins assistant coach Rick Tocchet told TSN's Frank Seravalli after the team posted a 3-1 victory over the Washington Capitals on Wednesday. "The one game when he had three points, he had nine shots. He's got to attack the net more. I think he's looking to pass the puck. He's got to attack the net more. For me, you can't play a perimeter game in the NHL."
Crosby has mustered 27 shots in nine games this season, so the math is easy to see his average per contest. The 28-year-old's troubles contributed to coach Mike Johnston shuffling his lines recently, ending his pairing with offseason acquisition Phil Kessel in the process.
Crosby looks to get it in gear on Thursday when Pittsburgh (5-4-0) hosts former coach Dan Bylsma and the Buffalo Sabres (3-6-0). The two-time scoring champ has tormented the Sabres, recording 45 points in 28 career matchups.
If Crosby doesn't get going soon, perhaps the cheers he hears at Consol Energy Center will slowly turn into boos.
---
---