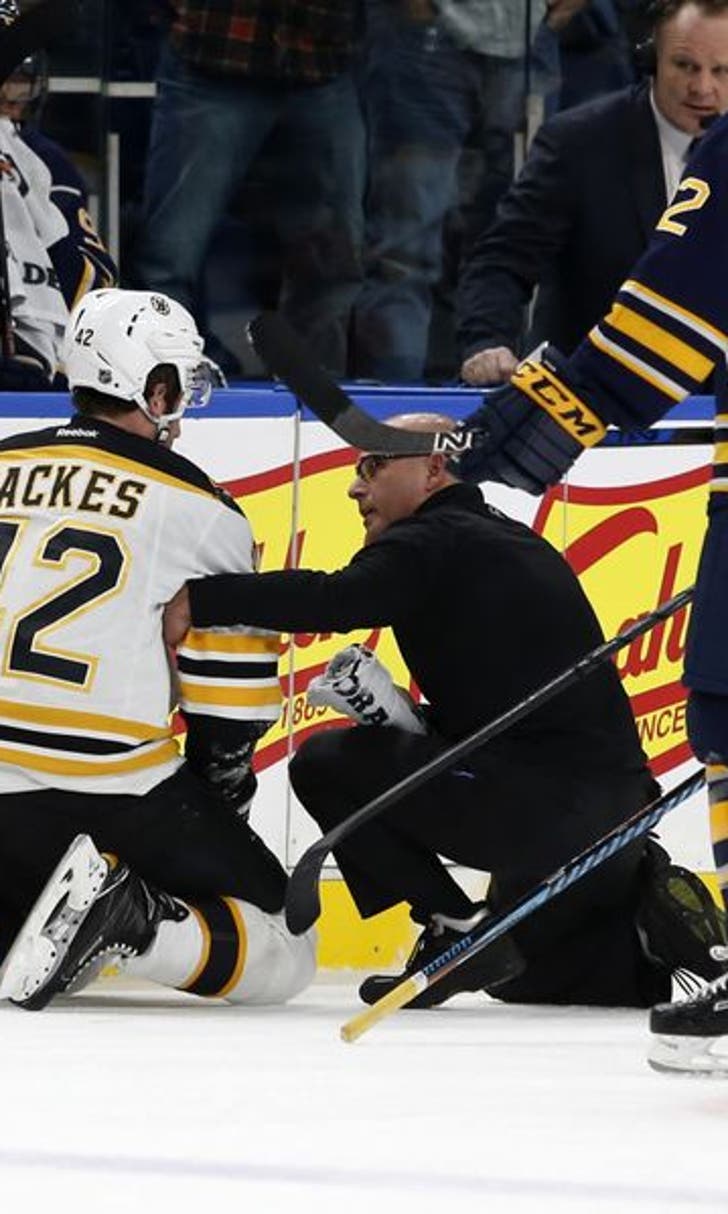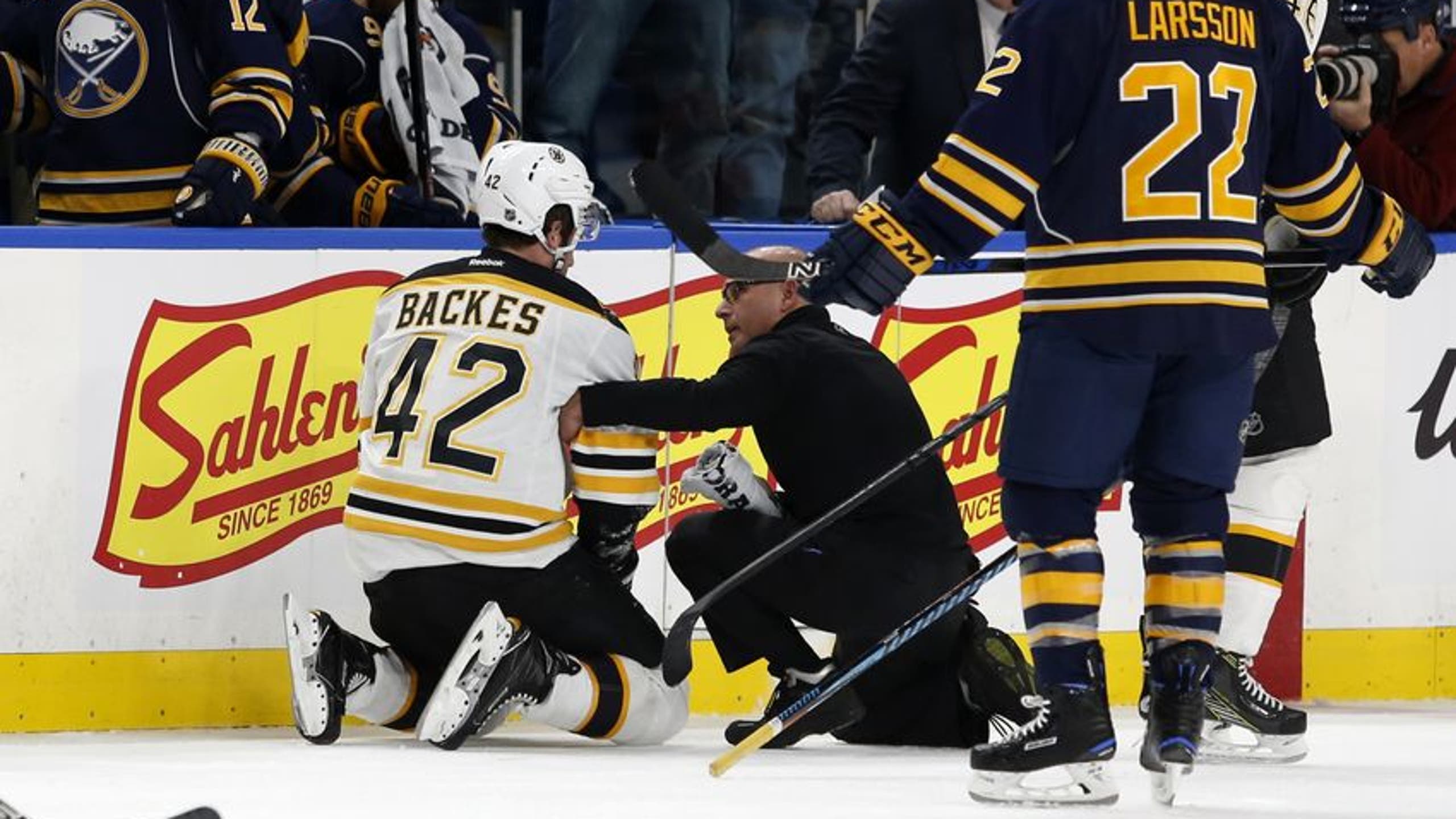 NHL Daily: Columbus Blue Jackets, David Backes, Marko Dano
BY Fansided and Ryan Ritchie/FanSided via Puck Prose • January 1, 2017
NHL Daily: The Columbus Blue Jackets emerged victorious in the battle of unbeaten teams on Saturday topping the Minnesota Wild for 15 straight wins, Boston Bruins forward David Backes is out indefinitely with a concussion, Winnipeg Jets forward Marko Dano is expected to miss eight weeks with a lower body injury, and more! (Morning Coffee Headlines)
Grab your morning cup of coffee and join us here at Puck Prose for a compilation of NHL daily links that will help keep you updated with everything going on in the hockey world.
Happy new year folks! Now into 2017, the NHL will begin its 100-year celebration with numerous events scheduled. Detroit and Toronto meet up today (Jan.1) for their Centennial Classic, with the alumni game having took place on Saturday. Blackhawks and Blues alumni also took the ice on Dec.31 ahead of Tuesday's outdoor game in St. Louis.
Here is your highlight of the night:
NHL Daily: Morning Coffee Headlines
Blue Jackets Extend Streak to 15
In the highly anticipated match-up of undefeated teams on Saturday, Columbus came out on top with a 4-2 win versus Minnesota. The Blue Jackets now sit tied for second with the '82 Islanders and '13 Penguins. With two more wins, CLB can tie the record holder, the '93 Penguins at 17 wins. [The Score]
Blackhawks' Kruger Week-to-Week
Chicago Blackhawks stud two-way forward Marcus Kruger left Friday's game against Carolina with an upper-body injury. It was announced on Saturday that Kruger is expected to be out week-to-week, devastating news for Chicago. [Blackhawk Up]
Bruins' Backes Out Indefinitely
Boston Bruins big offseason signing David Backes is out indefinitely with a concussion. The 32-year-old veteran suffered the injury on Thursday versus Buffalo on a hit by William Carrier. [NHL.com]
Holden Showing Potential in NY
Drew McCaffrey over at Blue Line Station takes a look at the impact of defenseman Nick Holden in 2016-17 with the New York Rangers. According to McCaffrey, Holden is starting to become a game changer and finally reaching his max potential. [Blue Line Station]
Jets' Dano Out 8 Weeks
22-Year-Old Winnipeg Jets forward Marko Dano is expected to miss the next eight weeks with an upper-body injury. He suffered the injury by crashing into the boards during the second period in a 5-3 loss to Columbus. [NHL.com]
Which Avs Player is Likely to be Traded?
Elizabeth Lovato over at Mile High Sticking discusses the recent trade rumors swirling around the Colorado Avalanche. With stars like Tyson Barrie, Gabriel Landeskog, Matt Duchene, and Nathan MacKinnon's names being kicked around, she thinks Duchene is the most likely to be moved. [Mile High Sticking]
NHL Daily Morning Rant
The 2017 World Juniors round robin officially wrapped up on Saturday. USA edged the Canada and in doing so took top spot in Group B. I wanted to share my predictions for how the medal rounds play out:
Denmark vs. Russia (winner: Russia)
United States vs. Switzerland (winner: United States)
Sweden vs. Slovakia (winner: Sweden)
Canada vs. Czech Republic (winner: Czech Republic)
Russia vs. United States (winner: United States)
Canada vs. Sweden (winner: Canada)
Gold Medal Game:
United States vs. Canada (winner: Canada)
Make sure to like us on facebook and follow us on twitter for more NHL daily updates!
More from Puck Prose
This article originally appeared on
---
---