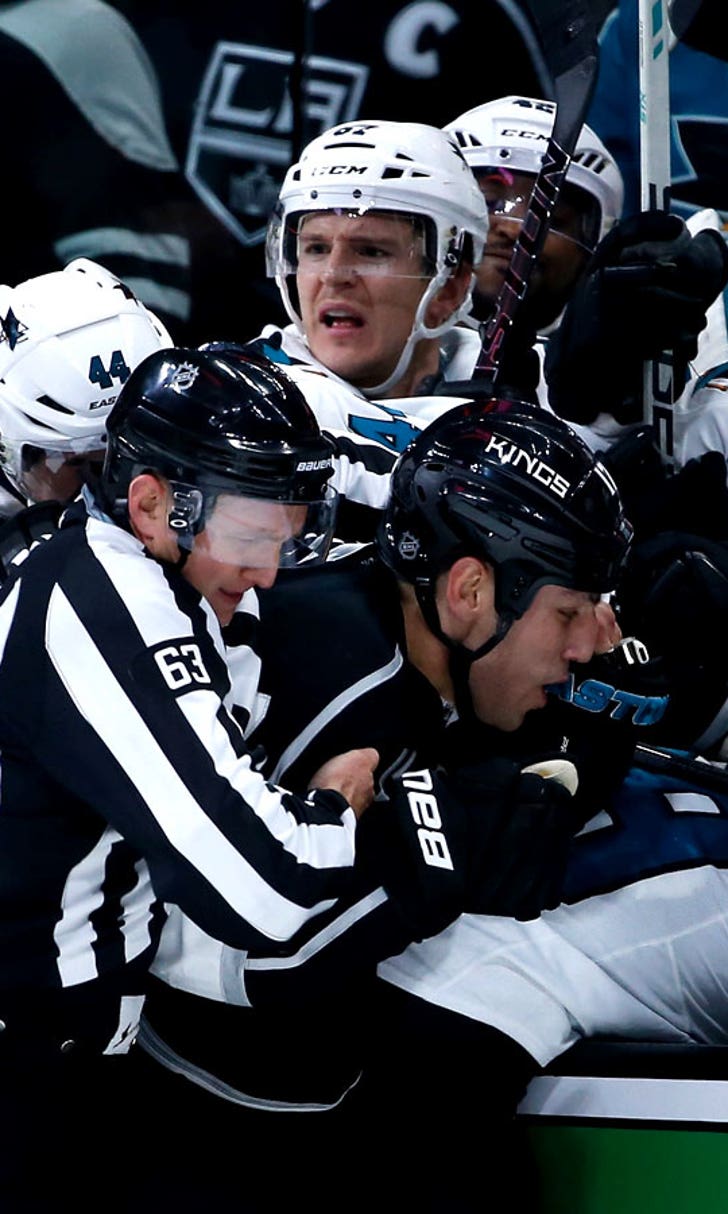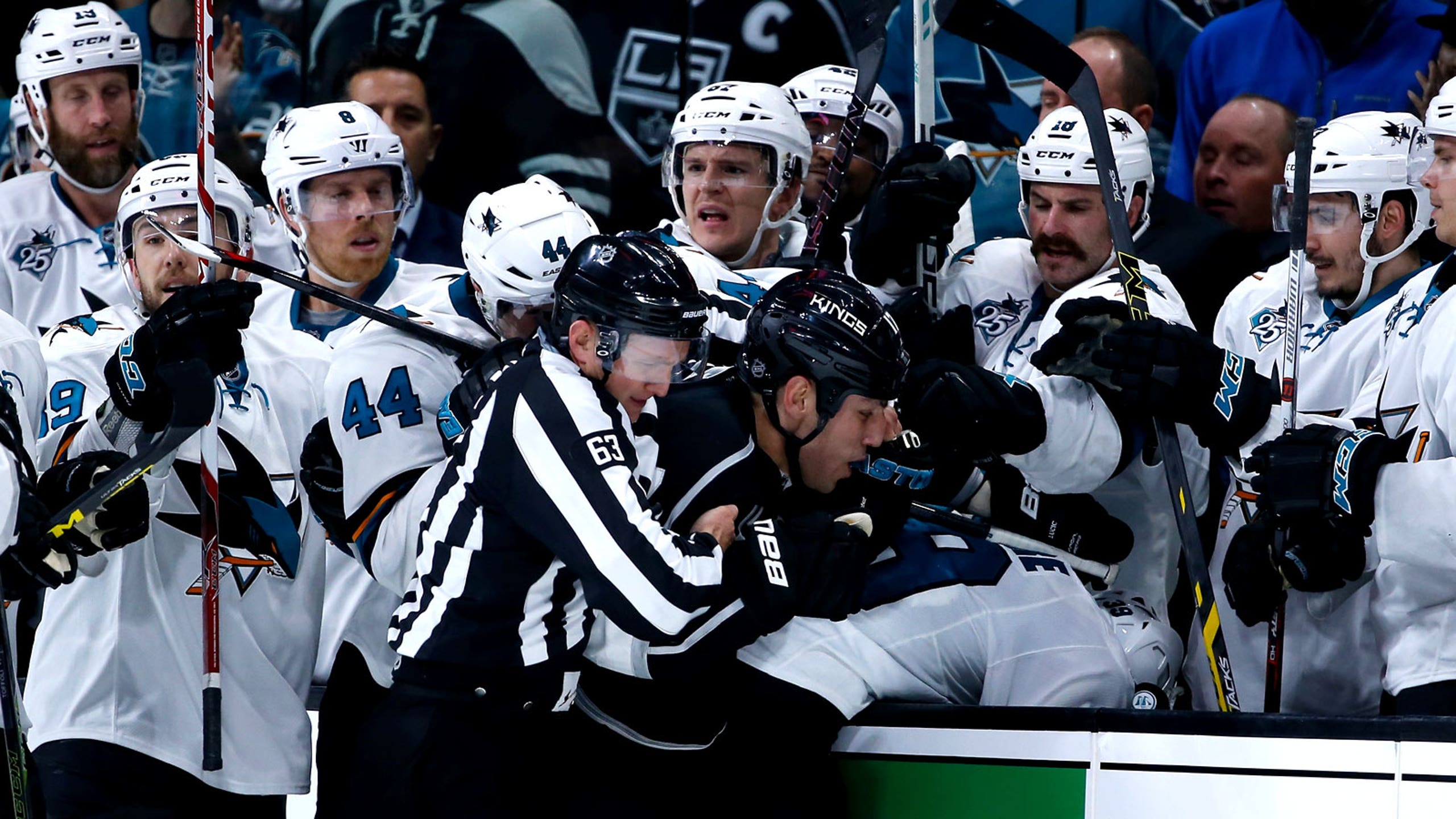 Lucic disagrees with match penalty after first game with Kings
BY foxsports • October 8, 2015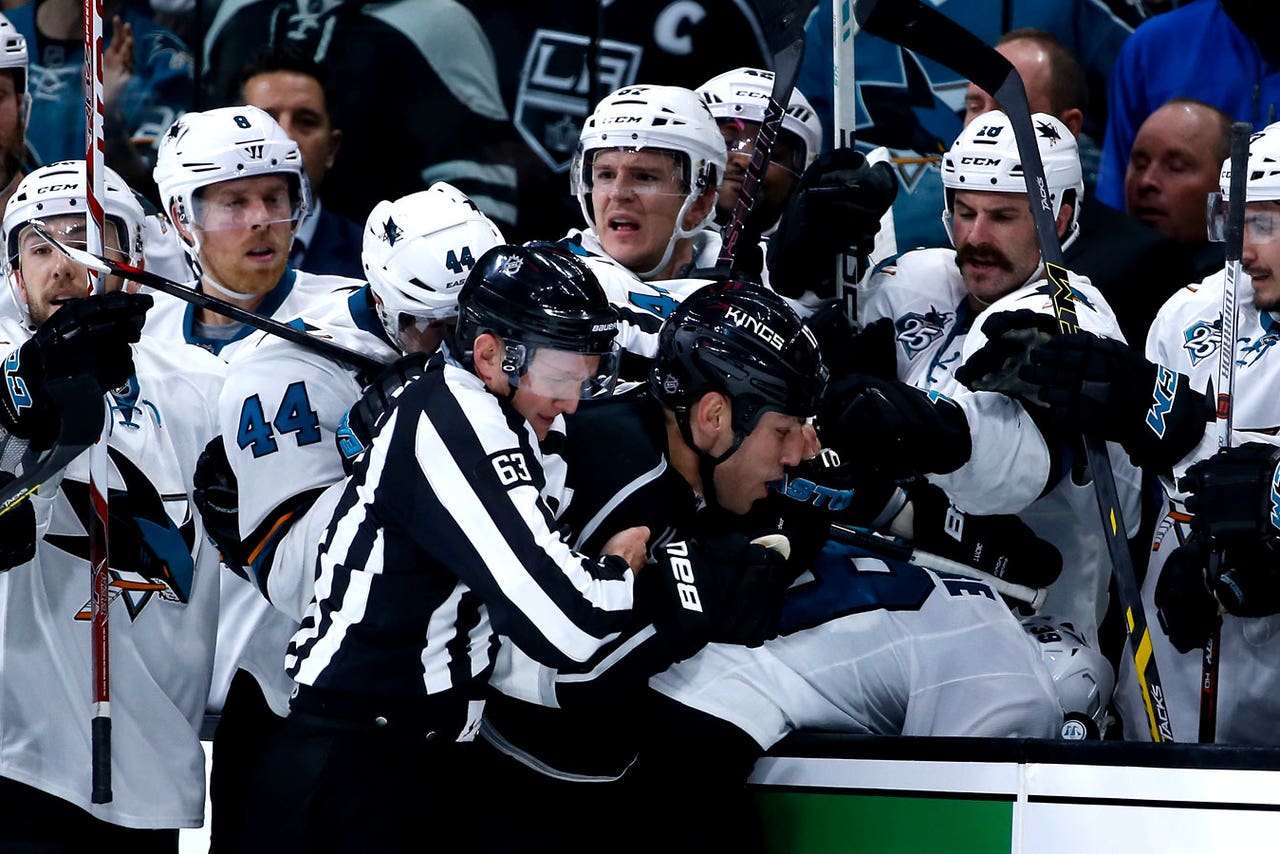 The Los Angeles Kings and the San Jose Sharks rivalry has festered for years and years, and it only took Milan Lucic one game to inject himself right into the middle of it.
With just a minute and a half left in the Kings' opening game of the season, Lucic carried the puck out of his defensive zone. As he exits his zone, Sharks' forward Logan Couture comes out of the penalty box and nails Lucic with a submarine hit, upending Lucic.
Couture headed back to the bench, but before he could take a seat, Lucic raced across the ice and violently shoved Couture into the bench. A scrum immediately surrounded the two.
Lucic was given a match penalty. And, according to rule 21.2, a player who receives a match penalty is "automatically suspended from further competition until the Commissioner has ruled on the issue."
Lucic doesn't believe his infraction was worth a match penalty, and that it definitely wasn't worthy of any additional punishment.
"I don't know why I got a match penalty," Lucic told Puck Daddy's Josh Cooper. "I didn't cross any line. Obviously I deserved a penalty but I don't know why it was called a match penalty. At the end of the day, I don't care who it is on the other side, you're going to hit someone like that, you could easily injure someone. It doesn't matter what the situation is, definitely going to react to it."
His head coach, Darryl Sutter, agreed. Sutter said the infractions was "at best" a minor penalty.
The league will review Lucic's hit and decide if any sort of additional punishment needs to be conducted. Lucic does have two prior one-game suspensions since he entered the league with the Boston Bruins in the 2007-08 season, but he hasn't been suspended since 2011.
As for Couture, who was hit up high earlier in the game by Dustin Brown, he's just pouring fuel on fire.
The Kings play the Sharks again on Oct. 22.
---
---