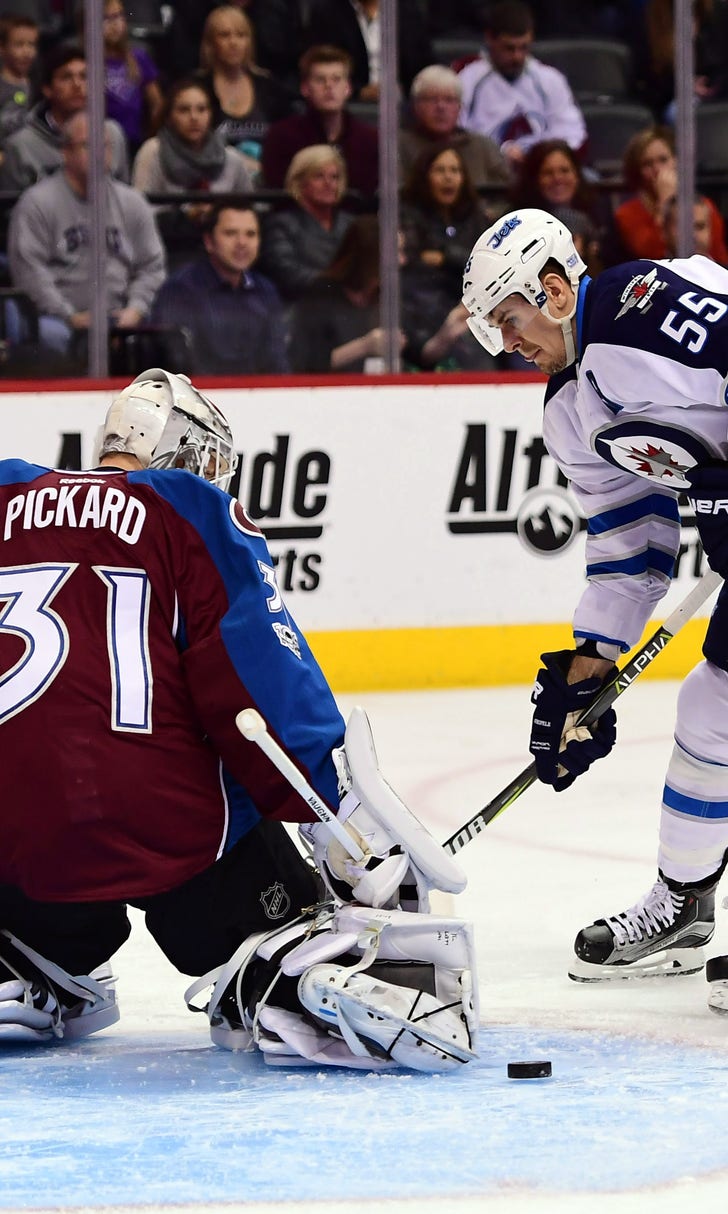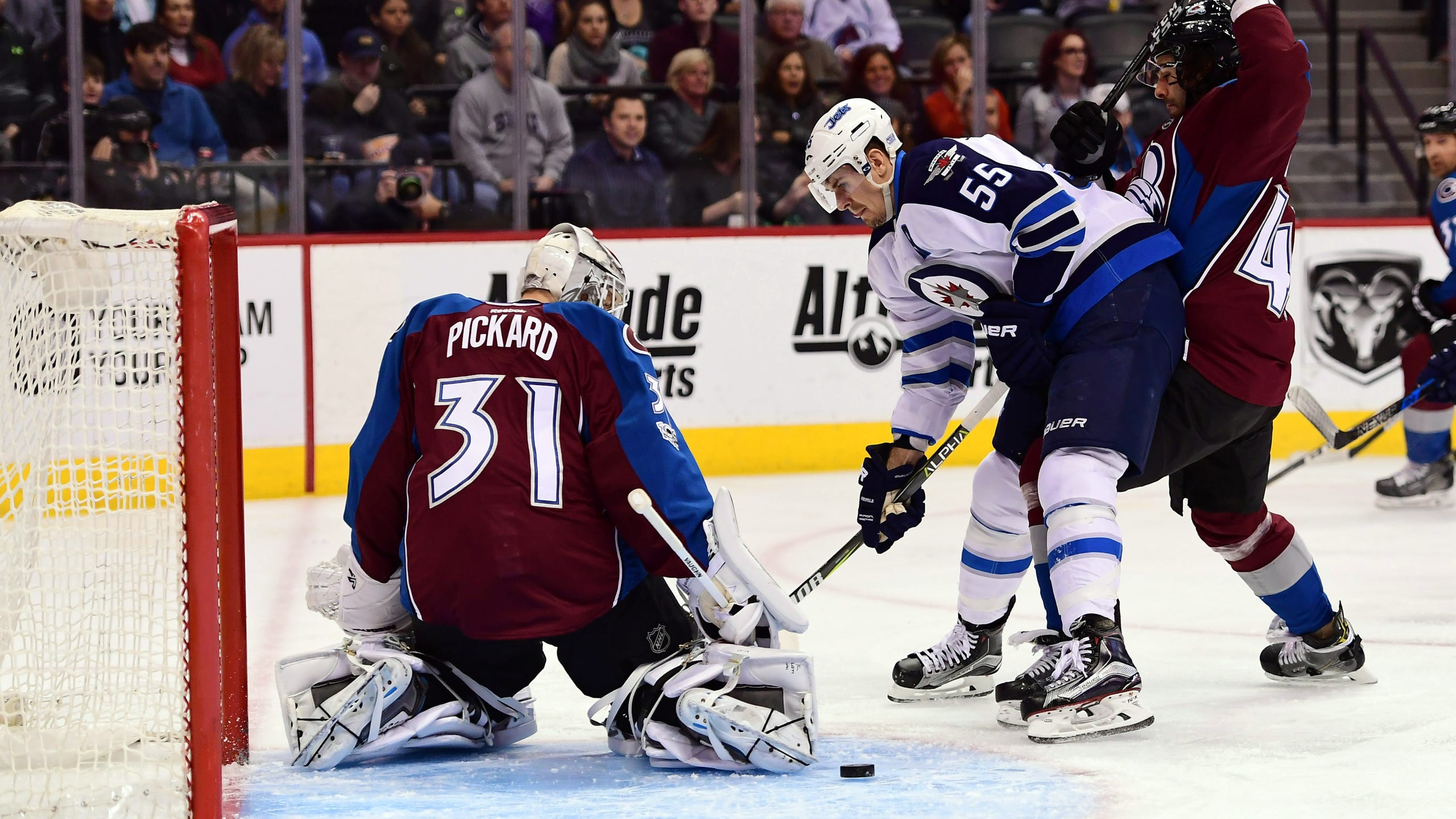 Colorado Avalanche Goalie Calvin Pickard Learning to Play the No. 1 Role
BY Fansided and Ross Sellers/FanSided via Mile High Sticking • June 30, 2017
Calvin Pickard is having a good season for the Colorado Avalanche, all things considered, and he could be earning that No. 1 role next season.
The Colorado Avalanche are bad, even with a two-game winning streak in hand, but Calvin Pickard is good. Ok, so maybe he's not great, but he's good, and he can only get better right?
In the last five games, Pickard has posted a 2.40 GAA, and a .930 save percentage on a very bad team. Furthermore, he has two wins during that span, and seems to be rounding into some consistent form with more games played.
He's never had this opportunity in his entire NHL career, and while it didn't start great after Semyon Varlamov went down, he's starting to pick it up now. Pickard is starting to prove that he can be a No. 1 goalie in this league.
Want your voice heard? Join the Mile High Sticking team!
All he really needs is goal support to become a premier goalie in this league. Oh, and some help in the defensive end.
Calvin Pickard Will be the No. 1 Goalie Next Season
This all comes down to one thing, the doom of former No. 1 goalie Semyon Varlamov. I've had just about enough of watching Varly in the crease for the Colorado Avalanche.
Now, I suppose you don't want to give up on a goaltender who you're paying 5.9 million, but his time with the Avalanche needs to be done.
That departure either needs to come in the expansion draft, or via trade this summer. The Avs cannot afford to leave Calvin Pickard unprotected in this year's expansion draft.
Teams will be looking for goalie help next year, and a team will eventually decide that Varly is worth it. He's a former Vezina finalist, and he still has the skill set to backstop a Cup contending team. Unfortunately, his groin is going to throw a wrench in every potential deal the Avs can make.
More From Mile High Sticking: NHL Scouts Swarming to Avalanche Games
Let's be honest, Varly is not going to be selected in this year's expansion draft. There will be other goalies available with much higher upside, and Varly is coming off surgery.
So, the Avs are likely to be stuck with Varly for at least the beginning of next season, but that does not mean he should be the starter. Calvin Pickard has earned his dues, and it's time for the Avalanche to take a shot at running with him.
Hopefully they can get a medical doctor to sign off on Varly's bill of health, and ship him out before the start of next season, but I've seen pipe dreams with more hope.
The point of the matter is, Calvin Pickard needs to be the goalie of the future for the Avalanche, and that future has already begun.
Conclusion
It's tough to watch your team struggle to victory each and every night, but at least the Avs have a few bright spots. Both Mikko Rantanen and Calvin Pickard are having good years for the Avalanche.
Ok, so "good" is relative, but how could it not be on this team? They can't score, they can't defend, and Picks is still standing on his head most nights. Mikko Rantanen continues to impress as well, and next season looks real bright for him.
Personally, I wouldn't mind seeing the Avs run with Pickard and Spencer Martin next season as their two goalies.
Martin hasn't had the best showings at the NHL level yet, but he was good in his second season in the AHL before being called up permanently. The San Antonio Rampage are by no means a good team either, and Martin is still responsible for 15 of their 21 victories.
Pickard, is also responsible for nine of the Avs' 15 victories, and he's only played 24 games, just one more than Varly.
The verdict is in, Pickard is the Avs' goalie of the future, which means that Varly needs to make his departure.
More from Mile High Sticking
This article originally appeared on
---
---