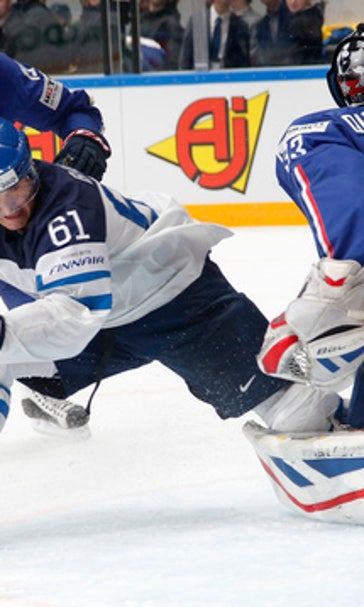 Canada routs Slovakia 5-0 to secure worlds quarterfinal spot
May 14, 2016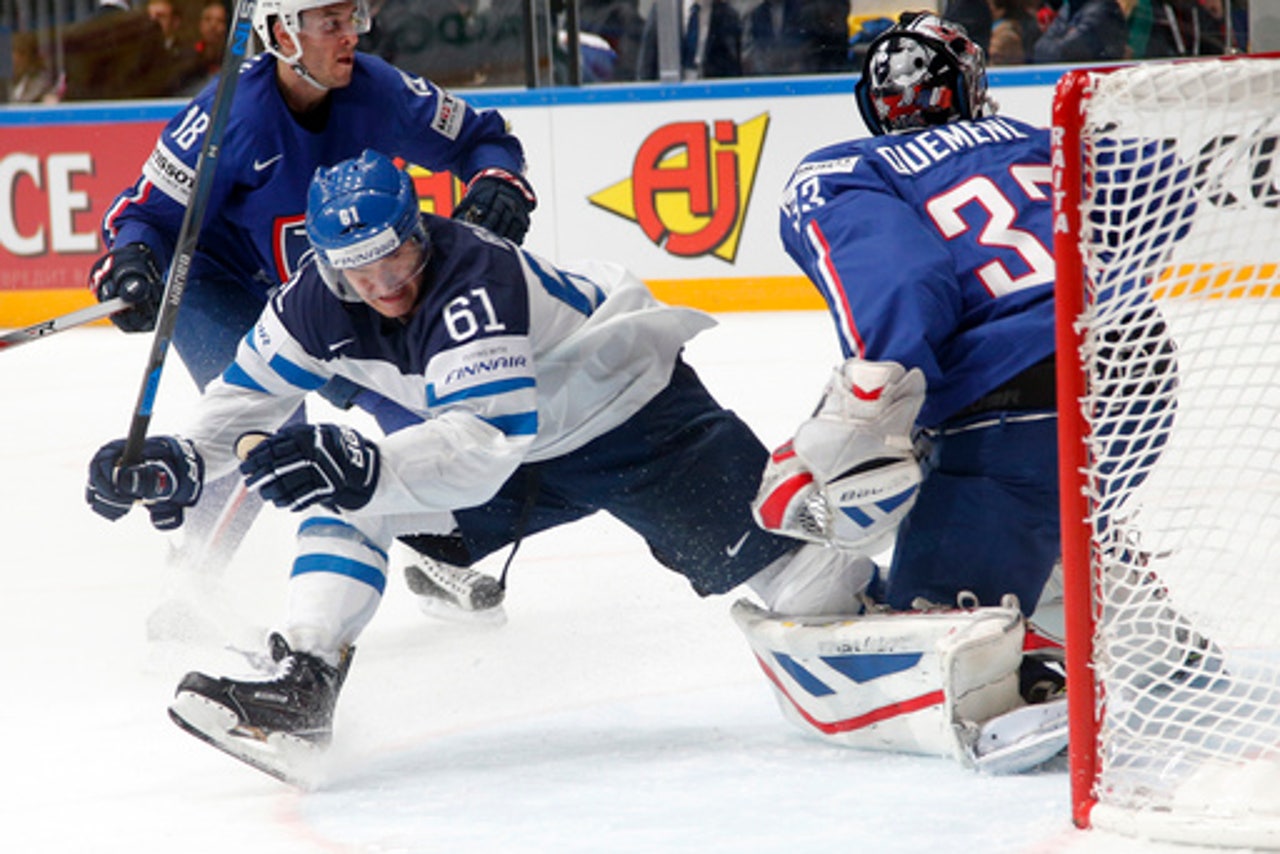 ST. PETERSBURG, Russia (AP) Canada secured a place in the quarterfinals of the world ice hockey championship by beating Slovakia 5-0 on Saturday, while Finland and host nation Russia also qualified with two games remaining.
Five different players scored Canada's goals, continuing a run of dominant team displays. There was a goal and assist for Derick Brassard, who leads the Canadian team with nine points from five games.
Edmonton Oilers goaltender Cam Talbot made 18 saves for his team in Canada's second shutout of the championship.
Canada is top of Group B, ahead of Finland on goal difference. The United States is third and cannot overtake either Canada or Finland, which play Tuesday. Slovakia, which was outshot 33-18 Saturday, is fifth.
Finland's fifth win of the tournament was a straightforward 3-1 victory over sixth-placed France.
Forward Patrik Laine, a contender for the No. 1 spot in next month's NHL draft, registered a goal and an assist as Finland scored three times in the space of 10 second-period minutes.
Pierre-Edouard Bellemare scored for France on a 5-on-3 in the third to stop Finland achieving a second consecutive shutout.
Hungary earned its first win at the world championship for 77 years, beating Belarus 5-2. The win prompted wild celebrations from the players and fans.
In Group A, Russia beat Switzerland 5-1 for its fourth straight win as Alex Ovechkin played his first world championship game since arriving from the NHL playoffs.
Ovechkin assisted Evgeny Kuznetsov for Russia's second goal, but the star was Ivan Telegin with two goals. Simon Moser scored for the Swiss with a little over a minute remaining to deny Russia a second tournament shutout.
''It was hard in my first game. I couldn't score anyhow, though I had a lot of chances. The main thing is we won,'' Ovechkin said.
Despite eight Swiss penalties and a brief 5-on-3, Russia was scoreless on the power play, and coach Oleg Znarok said the new arrival from the Capitals needed time to acclimatize.
Russia is second in Group A, behind the Czech Republic, the only unbeaten team in the group.
Third-placed Sweden recorded its fifth win, beating Norway 3-2, and Gustav Nyquist notched his sixth goal of the tournament.
Norway pulled goaltender Lars Haugen at 3-1 down with three minutes remaining and was rewarded when Andreas Martinsen scored, but could not find another goal to take the game to overtime.
Kazakhstan is relegated from the world championship for next season after a 2-1 loss to Latvia.
---
---