National Hockey League
National Hockey League
A timeline of the Atlanta Thrashers
Published
May. 31, 2011 7:36 p.m. ET

A timeline of the Atlanta Thrashers, who announced Tuesday the franchise has been sold and will move to Winnipeg:
-
June 25, 1997 - Atlanta is awarded an NHL expansion franchise to begin play two years later, coinciding with the opening of Philips Arena. The move comes 17 years after the city's first NHL team, the Flames, moved to Calgary. The team's nickname stems from the state bird, the brown thrasher.
1999-00 - The Thrashers play their first game, losing 4-1 to eventual Stanley Cup champion New Jersey. That is a sign of things to come as the expansion franchise goes 14-61-7.
2002-03 - The team fires original coach Curt Fraser after winning just eight of 33 games to start its fourth season. Bob Hartley eventually takes over as coach.
2003-04 - Emerging star Dany Heatley is at the wheel during a high-speed car crash that kills teammate Dan Snyder. Heatley struggles to cope with reminders of the fatal wreck and eventually asks for a trade. He is dealt to Ottawa in August 2005.
2004 - A group known as the Atlanta Spirit, comprised of businessmen from Atlanta, Washington and Boston, completes a deal to buy the Thrashers, the NBA's Hawks and the operating rights to Philips Arena. But the partnership soon falls apart in a dispute over whether the Hawks should sign Joe Johnson, leading to the ouster of Steve Belkin.
2006-07 - The Thrashers win the Southeast Division and make the playoffs for the first time. Their postseason stint is short-lived; the New York Rangers sweep the first-round series in four straight.
2007-08 - Coming off the playoffs, Atlanta loses its first six games and fires Hartley. General manager Don Waddell serves the rest of the season as interim coach and the Thrashers finish 34-48.
2009-10 - The Thrashers deal star forward Ilya Kovalchuk to New Jersey when it becomes apparent they can't agree on a new contract with their top player. The deal enrages fans who believe ownership is not doing enough financially to build a winner.
2010-11 - The Atlanta Spirit finally settles its dispute with Belkin, giving the remaining owners clear title to the Thrashers and Hawks. In court documents tied to another lawsuit, ownership claims the Thrashers have lost $130 million and concede they've been trying to sell the team. Soon after, co-owner Michael Gearon concedes the team must find another owner or additional investors to avoid a possible move. A month after missing the playoffs for the 10th time in 11 seasons, ownership begin negotiations with Winnipeg-based True North Sports and Entertainment.
May 31, 2011 - True North announces a deal to buy the Thrashers for a reported $170 million and move the team to Winnipeg. Pending league approval, Atlanta becomes the first city in the NHL's modern era to lose two franchises.
---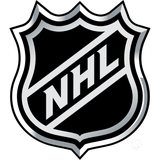 Get more from National Hockey League
Follow your favorites to get information about games, news and more
---