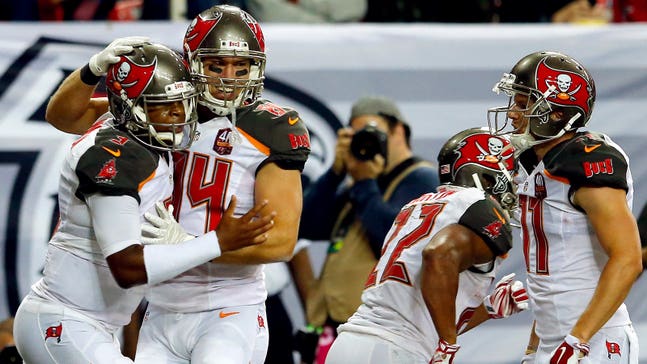 Winston's improved play key to Bucs' turnaround past 3 games
Published
Nov. 2, 2015 7:25 p.m. ET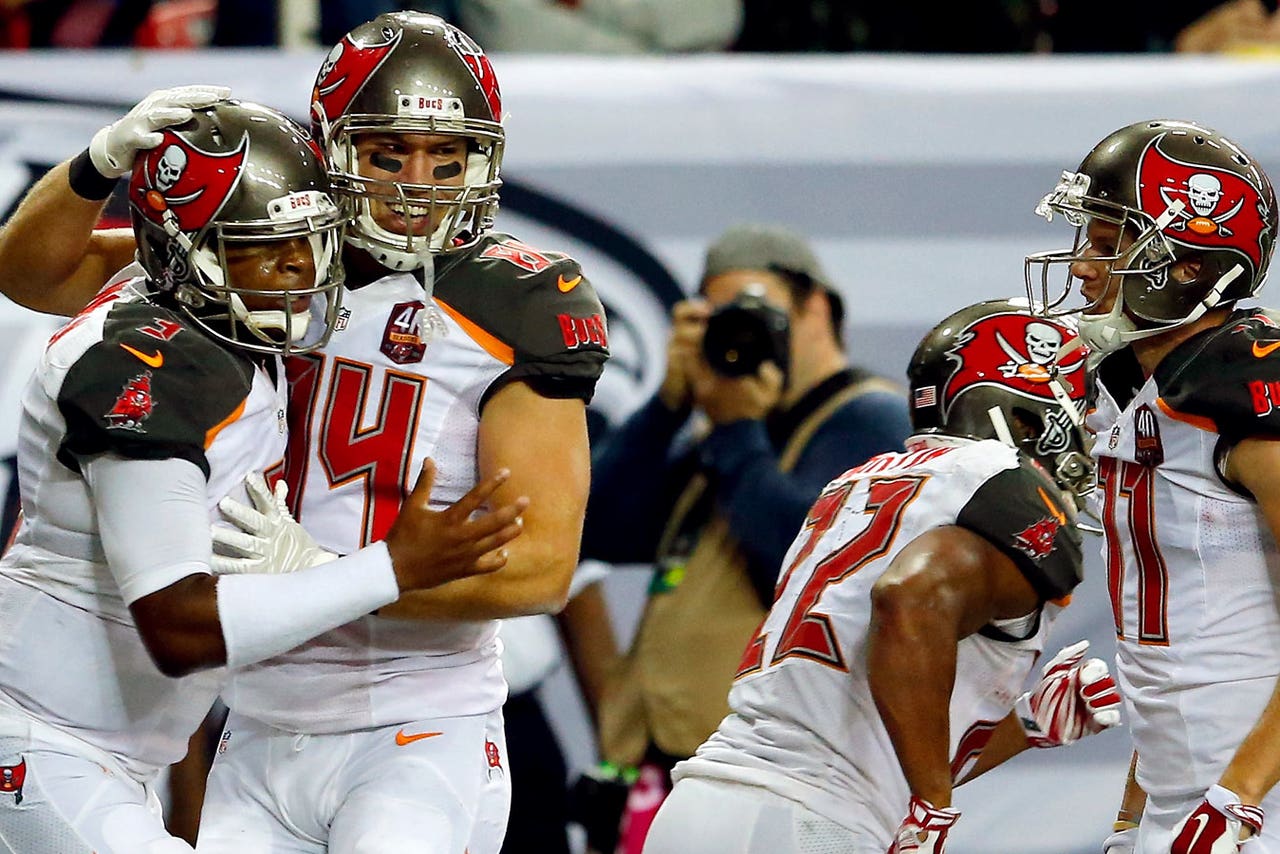 TAMPA, Fla. (AP) The Tampa Bay Buccaneers gush about Jameis Winston being willing to do anything necessary to help the team win. That includes the quarterback putting his body in harm's way as a lead blocker.
A day after the Bucs blew a 17-point, second-half lead before beating the Atlanta Falcons in overtime, coach Lovie Smith was able to chuckle about the rookie helping clear running room for Doug Martin on a 4-yard run that led to the go-ahead field goal in Sunday's 23-20 victory.
''On some of those things we'll coach him up afterward,'' Smith joked Monday while talking about the No. 1 overall draft pick's emergence as a leader on a team that's missed the playoffs the past seven seasons.
''It probably would be bad if you had a quarterback saying: `I don't know if I want to stick my face in there.' That's not Jameis. He's about what do I need to do to help my team win,'' the coach added. ''At the moment, he thought it was a good idea to go in there and block. Of course, we didn't.''
The Bucs (3-4) have won two of their past three games, and Winston's leadership and ability to avoid costly mistakes are among the reasons Tampa Bay has already surpassed its victory total for last season.
The 21-year-old has rebounded from his worst performance as a pro - four interceptions and a fumble during a 14-point loss to Carolina on Oct. 4 - to go three consecutive games without a turnover.
He failed to throw for at least 200 yards for the first time against Atlanta, but tossed a TD pass to Cameron Brate and scored a TD himself on a 4-yard scramble. The offense produced points after each of Atlanta's four turnovers, and Winston converted three third downs to extend the 15-play, 68-yard drive that gave the Bucs the lead in overtime.
The first game-winning drive of the young quarterback's NFL career came a week after Washington rallied from a 24-point deficit to beat the Bucs 31-30 on a TD pass in the closing seconds.
While Matt Ryan was leading the Falcons to a tying score in the final minute of regulation Sunday, Winston was on the sideline shouting words of encouragement to a struggling defense, and reassuring the offense that Tampa Bay had what it took to finish the victory.
''I think that's what we've seen from him. That's how he's handled just about every situation. But what he needed to do was get into overtime and have to do that, and to lead his team down there,'' Smith said.
''As a rookie quarterback, even though we say a guy can do certain things, he has to go through it the first time,'' the coach added. ''He handled it the right way.''
Teammates rave about how Winston did everything he could to hold the them together during the collapse against the Redskins. They liked what they saw against the Falcons, too.
''He has a lot of fire. That enthusiasm is something that we love about him,'' said Martin, who ran for 71 yards on 23 carries against Atlanta, and is fourth in the NFL in rushing with 612 through seven games.
Winston is making ''huge strides,'' receiver Mike Evans said. ''He has all the talent, and he is making all the right decisions, and doing what the coaches are asking him.''
---
AP NFL website: www.pro32.ap.org and http://twitter.com/AP-NFL
---
---