Golden Tate
Golden Tate
Winless Lions facing gloomy prospects after blowout loss
Published
Oct. 12, 2015 7:38 p.m. ET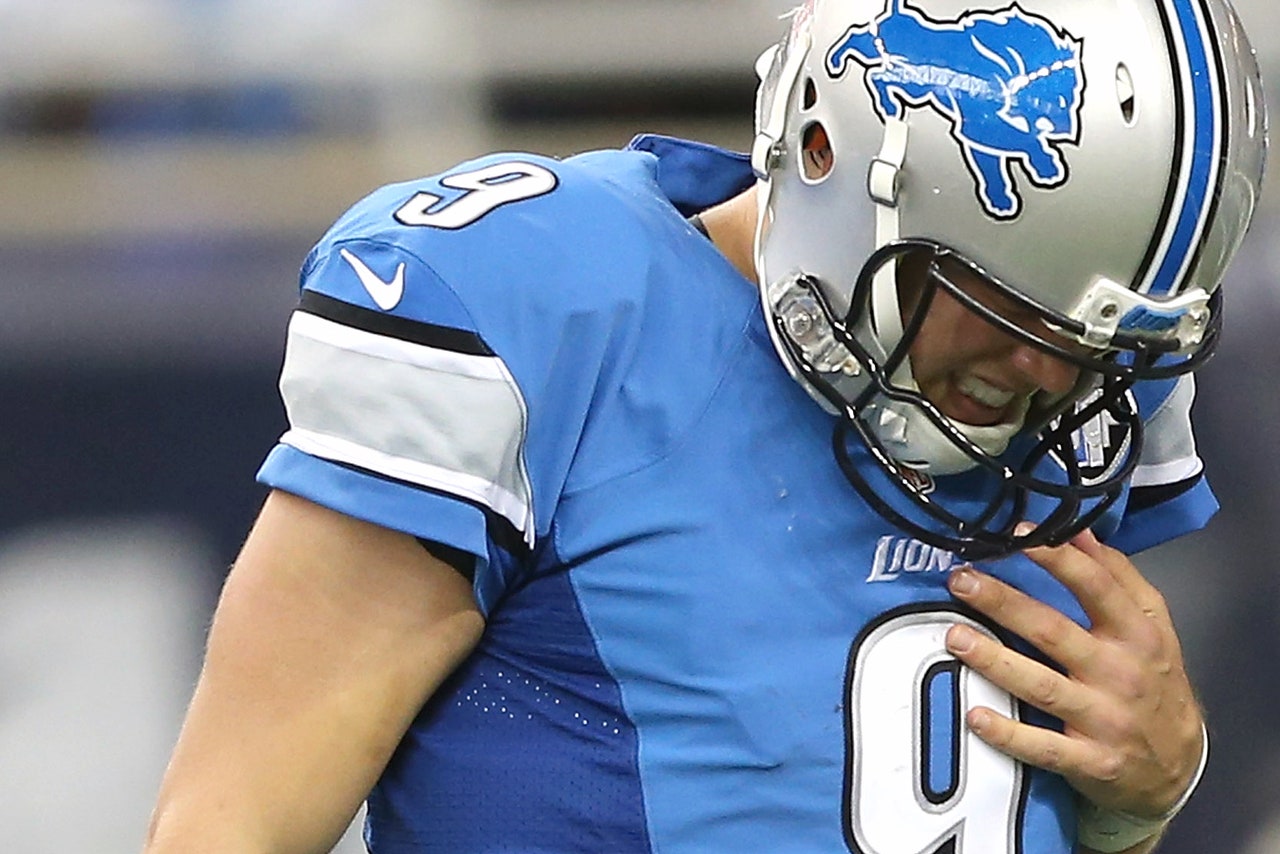 ALLEN PARK, Mich. (AP) Golden Tate was ready when reporters approached him at his locker.
The Detroit receiver made some pointed comments about the home crowd after the Lions were routed by Arizona on Sunday amid quite a bit of booing.
A day later, Tate tried to mend some fences with Detroit's frustrated fans.
''I understand where our fan base is coming from as far as their patience with this organization,'' Tate said. ''They've been waiting for a long time, and I've been here for one and a half years. That's one thing, I will step back and put that in perspective. I do understand. I still appreciate the heck out of our fans and still love our fans to death and wouldn't choose anybody over us. We're going to get this together.''
The Lions were in disarray during their 42-17 loss Sunday. Fans booed, and they headed for the exits early. Quarterback Matthew Stafford was benched in the third quarter.
It was hard to believe this was the same team that went 11-5 during the regular season in 2014 and reached the playoffs, but this five-game losing streak to start this season has wiped out just about all of the optimism the Lions had created.
Coach Jim Caldwell says Stafford is still the starting quarterback for the next game against Chicago. The loss to Arizona was a huge step back after the Lions nearly upset Seattle in their previous game. Detroit turned the ball over six times against the Cardinals in a listless performance.
''Typically our guys will fight and scratch and dig and those kinds of things, but oftentimes what happens to you, things get tough,'' Caldwell said. ''Some things go bad, particularly in sequence, and you've got to be able to fight through it. We didn't fight through it very well yesterday.''
Tate took responsibility for his own effort, saying it needs to be better.
''I've got to find that fire that I had last year and that I've shown early this season,'' he said. ''I didn't have that yesterday for some reason.''
Caldwell said he's spoken with team owner Martha Ford, although he didn't say when. He said the Ford family is ''not happy, obviously.''
''They were certainly as upset about this game as anybody, like they have been about the entire season,'' Caldwell said. ''So it's our job to get that turned around.''
The Lions are the only team to go 0-16 in a season, and although there would seem to be too much talent on this team for that to happen again, the winless 2008 campaign serves as a reminder of how quickly things can go downhill. Detroit was actually 6-2 at one point in 2007.
Now it's fair to wonder if another rebuilding process awaits. Stafford is in his seventh season, and his trend is not encouraging. Since throwing for 5,038 yards in 2011, he's passed for progressively fewer yards in each season since.
Last year, he was expected to take a step forward in Caldwell's first season as Detroit's coach, but instead it was the defense that lifted the Lions to the playoffs.
Calvin Johnson, meanwhile, is 30 years old and has been limited to 32 catches for 322 largely inconsequential yards this season.
The offense that a few years ago looked so dynamic is now sputtering, and the Lions seem no closer to figuring out the answers than they were at the beginning of the season.
''It's tough,'' Tate said. ''We're trying our best to stay positive, stay hungry.''
NOTES: Caldwell said LB DeAndre Levy (hip) was being evaluated again Monday after leaving the game last weekend. ... RB Joique Bell, who missed the past two games with what has been listed as an ankle injury, said he's going to practice this week. ''I've got to come back and play,'' Bell said. ''I hate sitting on the sideline.''
---
Online:
AP NFL website: www.pro32.ap.org and www.twitter.com/AP-NFL
---
---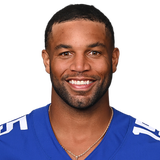 Get more from Golden Tate
Follow your favorites to get information about games, news and more
---