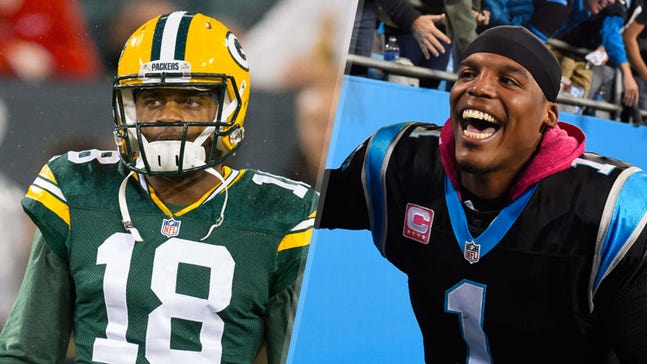 WATCH: Randall Cobb screws up his line, blames Cam Newton
Published
Oct. 28, 2015 10:46 a.m. ET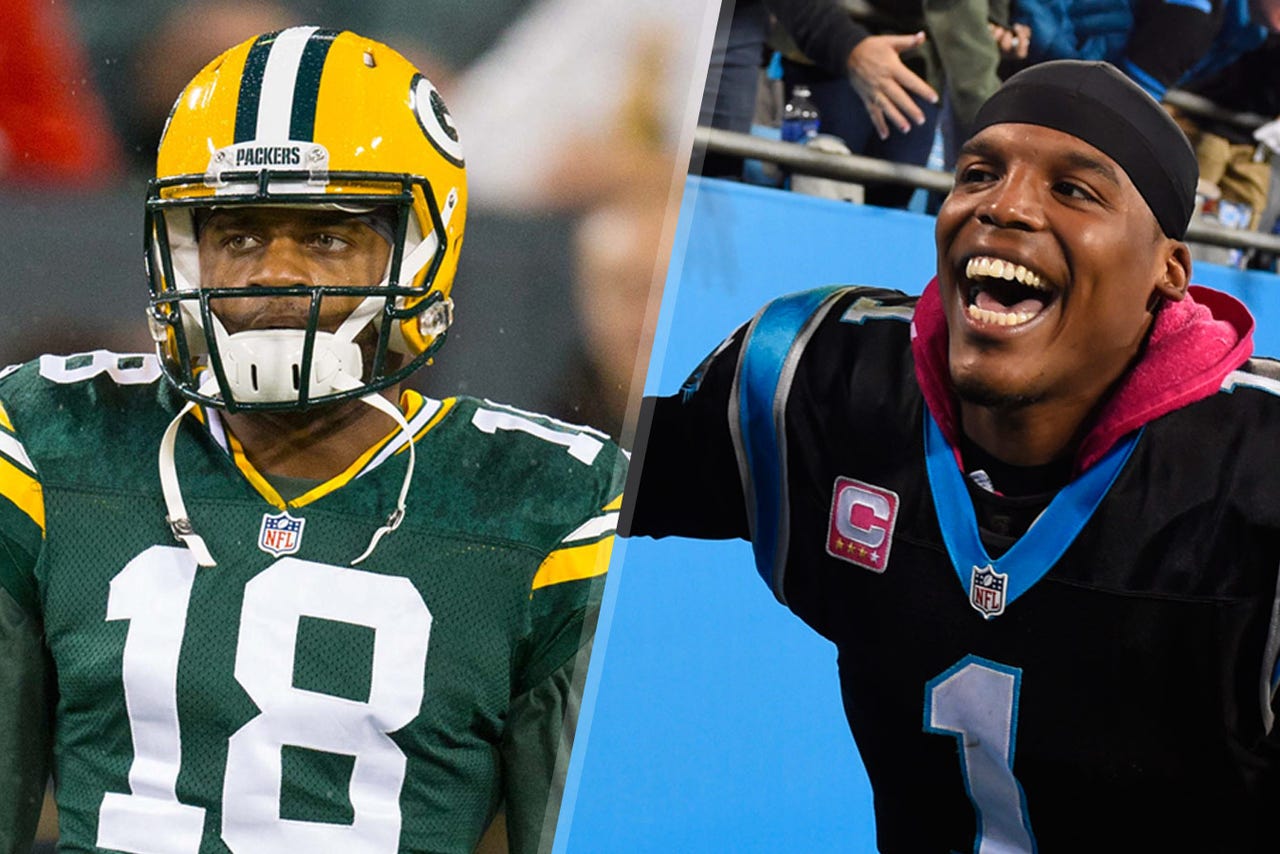 Green Bay Packers wide receiver Randall Cobb has trouble remembering his lines, but he swears it's not his fault.
While filming a promotional video for an upcoming charity event with Kyle Bursaw of the Green Bay Press-Gazette, Cobb stumbled over his lines and spun around in his swivel chair in frustration. That's when he spotted a photograph of Carolina Panthers quarterback Cam Newton staring him down from behind.
Bursaw posted the outtake, in which Cobb blamed Newton for messing up his line, on his Instagram account this week. Enjoy the Pro Bowl receiver's sense of humor in video below.
---
---