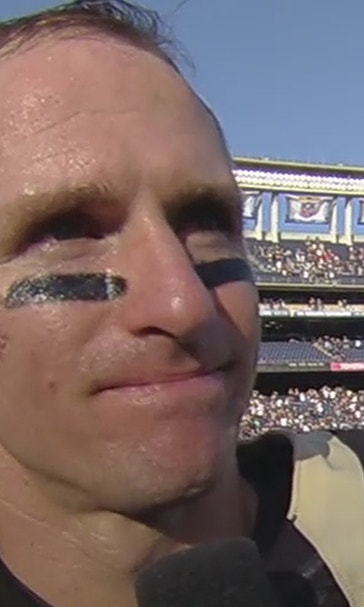 Watch Drew Brees fight back tears after Saints' narrow win over Chargers
BY foxsports • October 2, 2016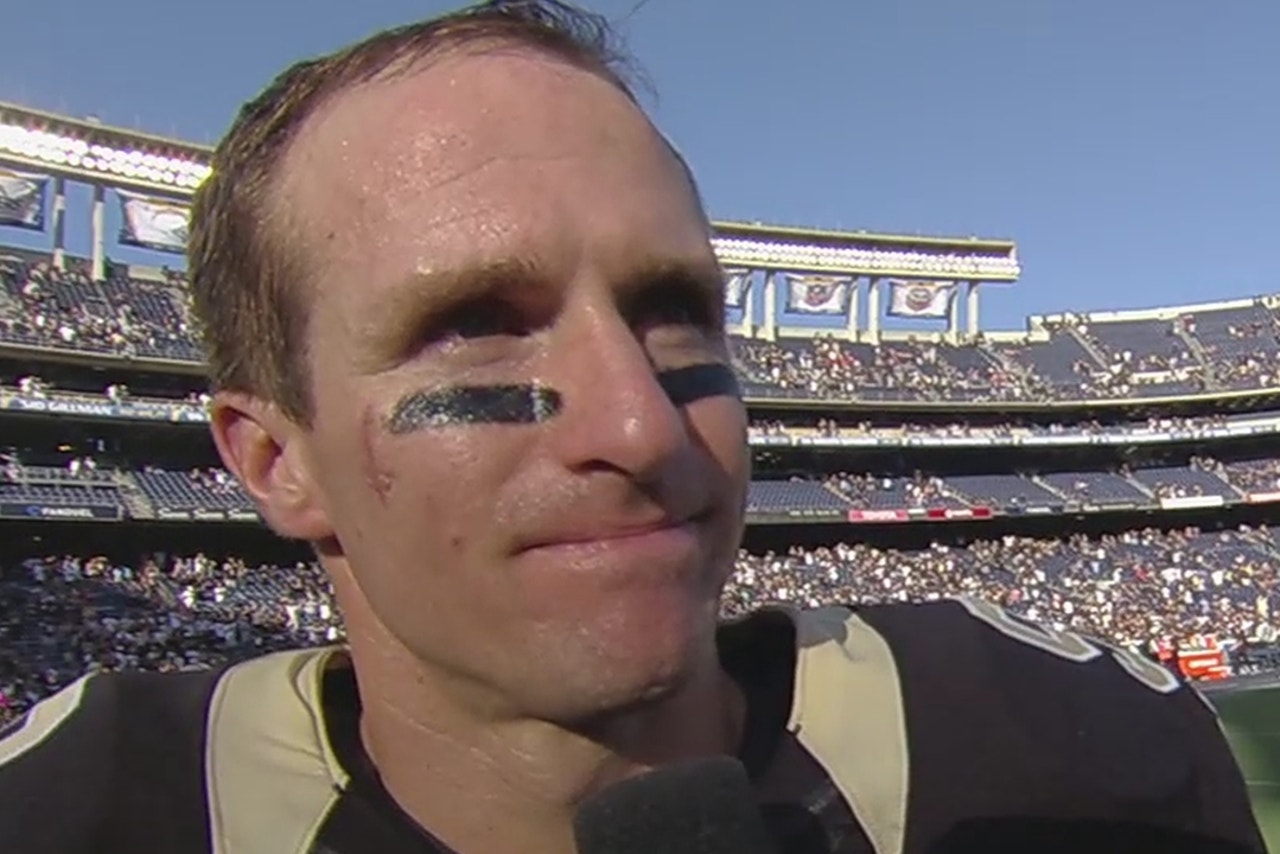 Drew Brees was emotional after the New Orleans Saints' 35-34 win over the Chargers on Sunday, but not because it was his team's first win of the season.
The veteran quarterback was playing in San Diego for the first time since 2005, when he suffered a major shoulder injury as the Chargers' quarterback in Week 17. Though Brees didn't have his strongest game Sunday (22-of-36, 207 yards, 2 TDs, 2 INTs), it was enough to hold off his former team.
"There's been a lot of emotions throughout the week, especially the last two days, ever since we touched down in San Diego," said Brees, who spent his first five years in the NFL with the Chargers. "I got a chance to come into the stadium (Saturday) ... for an opportunity to get all those emotions out."
Brees then had to fight back tears as he discussed the fans and the seesaw outcome of the game.
"These are special moments," Brees said. "They don't last forever. So you just try to enjoy them as much as you can. My family was here, my kids, my wife Brittany. We still spend a lot of time here. But we've never been back on this field."
For the full interview, watch the video above.
---
---