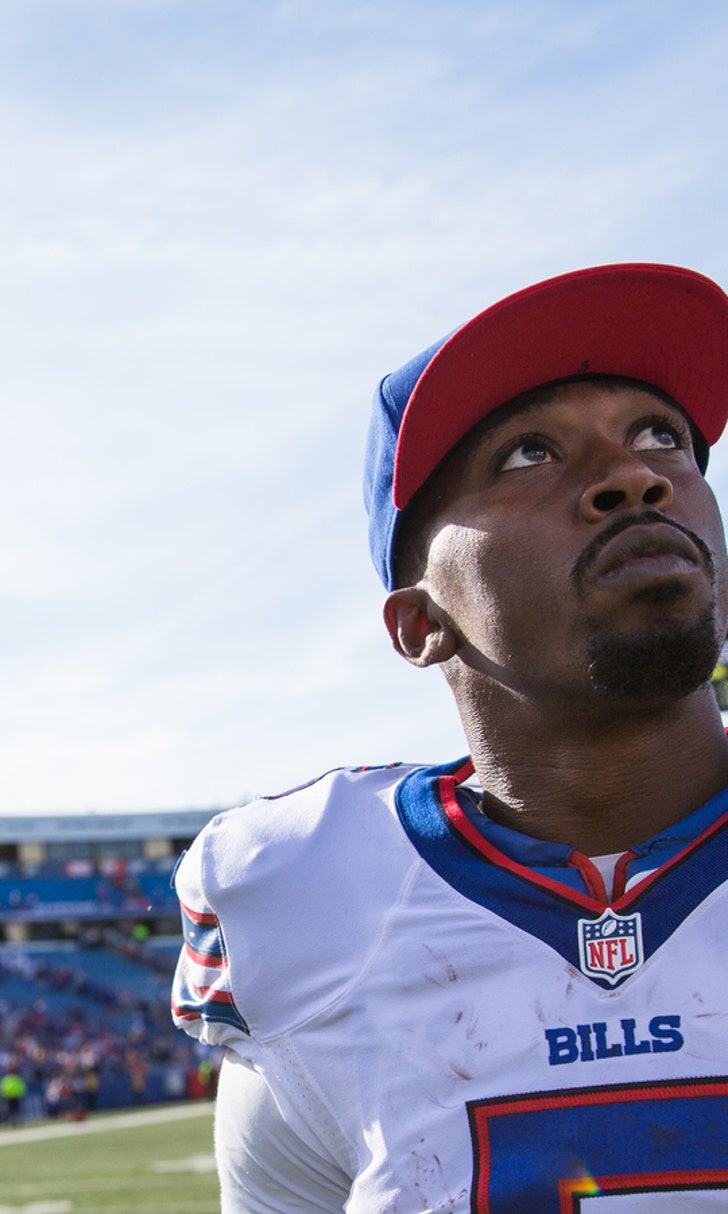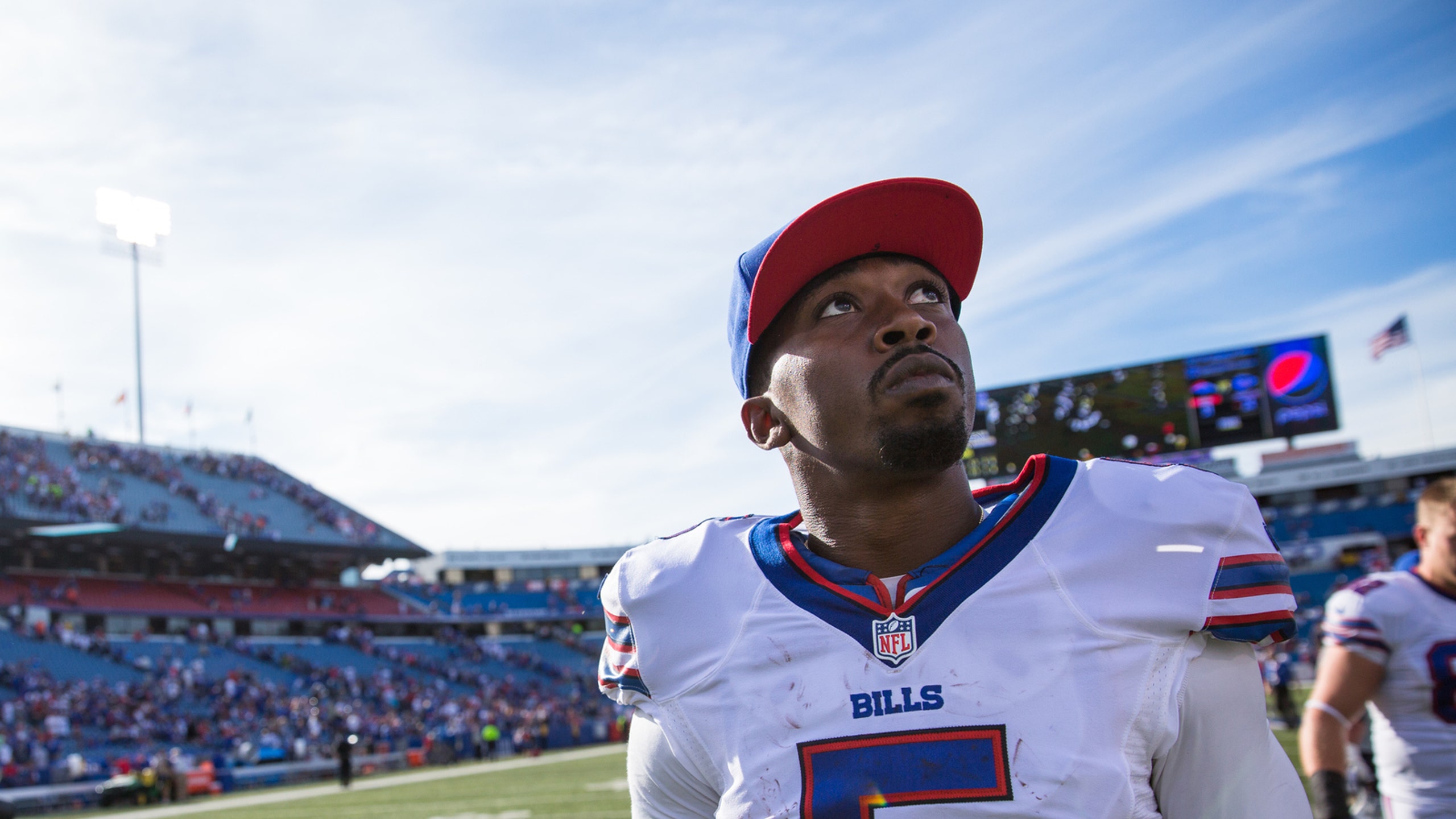 Tyrod Taylor's leadership evident on the field
BY foxsports • October 12, 2015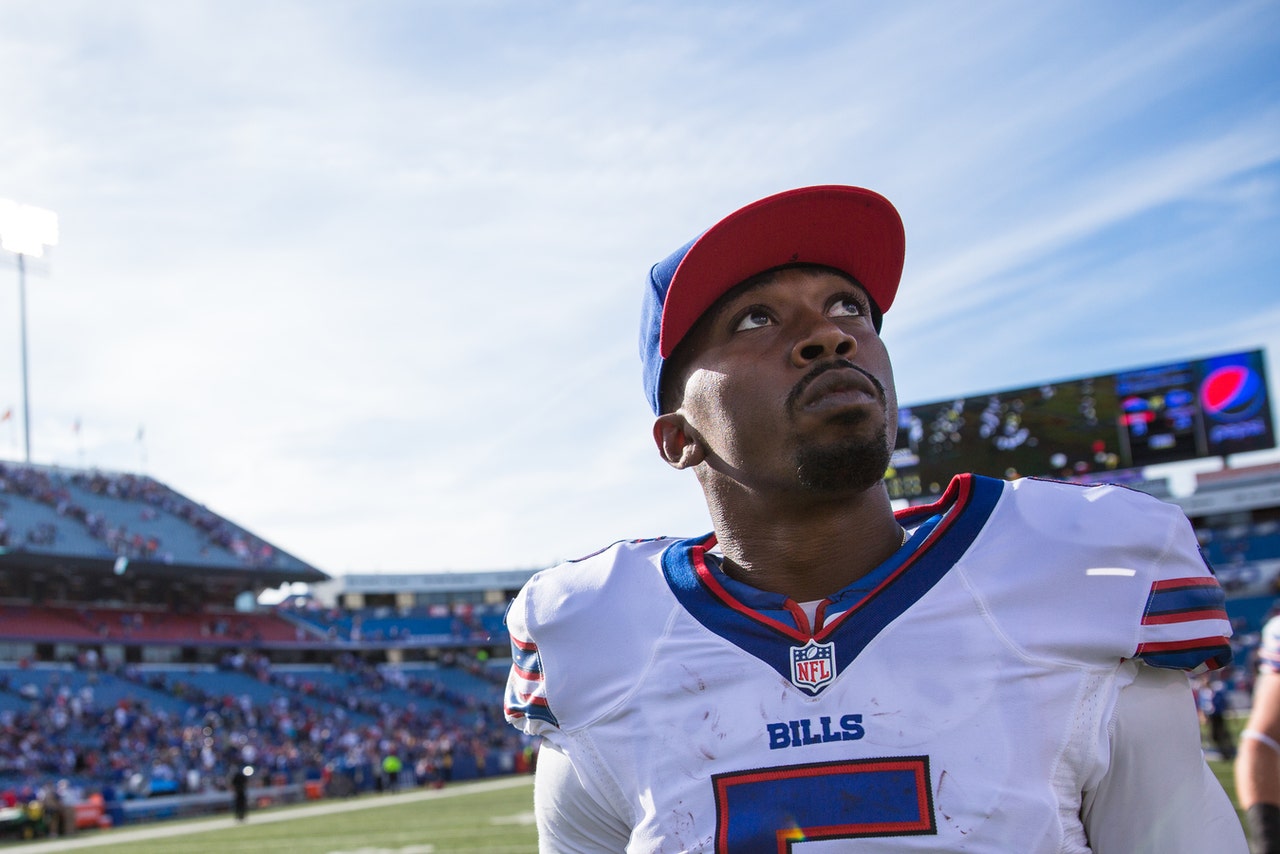 By Kelly Baker
Since Hall of Fame quarterback Jim Kelly retired in 1996, the Buffalo Bills have struggled to find a signal caller. Not only did Buffalo require a quarterback who could make plays, but the team was desperate for a leader. The Bills are just five games into the season but recognize the special type of player they have in Tyrod Taylor. From analyzing his latest performance, it's clear that Taylor's leadership ability has become a defining component of this Buffalo squad.
For a game that started slow offensively, Buffalo rallied in the second half to defeat the Tennessee Titans on the road. Although the victory required big plays from all units, quarterback Tyrod Taylor spearheaded the effort. Remaining poised on the field, Taylor passed, rushed and even caught the ball en route to Buffalo's 14-13 win.
Tennessee's defense proved disruptive during the contest's first half, ultimately producing a shutout. However, due in large part to Taylor, the momentum started to swing toward the Bills in the third quarter. Through the air, Taylor completed 10 of his 17 attempts for 109 yards passing and one touchdown. The single passing score came one play after Taylor connected with wide receiver Chris Hogan on a 46-yard strike. Taylor went on to showcase his dual-threat ability as he produced another 76 yards rushing and one touchdown. Utilizing the read option, and breaking several tackles along the way, Taylor led the team with yards on the ground.
Staring down a potential loss most certainly did not scare Taylor, who fought tirelessly to extend drives. There is no question that Tyrod Taylor has made a positive impact on the Buffalo Bills. As the season progresses, the dynamic player will continue to revitalize Buffalo's offense and make a difference both off and on the field.
More from isportsweb.com:
---
---