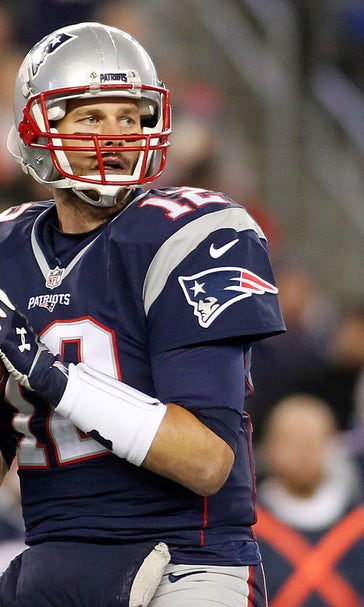 Tom Brady now questionable for Sunday's game with mystery illness
December 18, 2015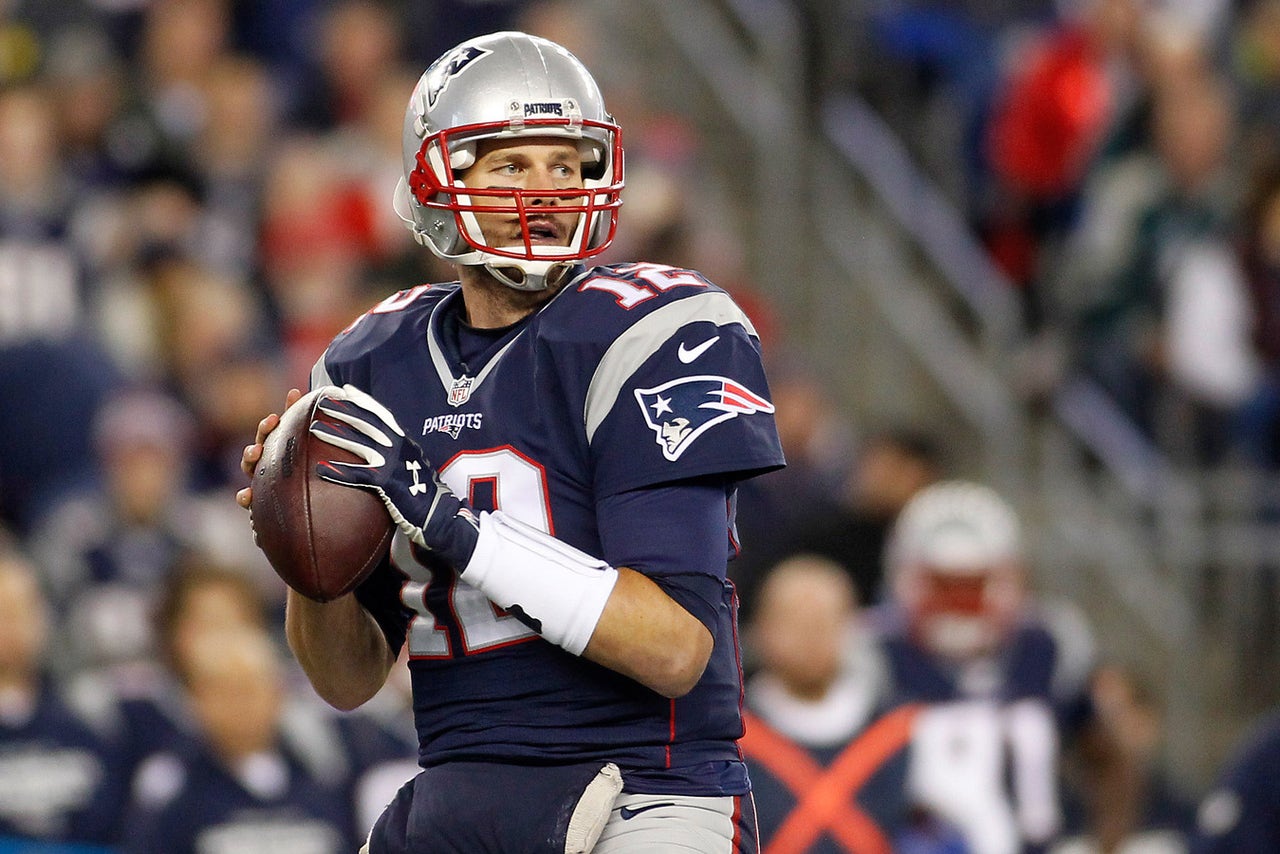 New England Patriots quarterback Tom Brady was listed on the team's injury report Friday with an illness that made him questionable for Sunday's game against the Tennessee Titans.
Brady did not practice with the team, according to the injury report.
Since he took over when Drew Bledsoe was injured in Week 2 of the 2001 season, Brady has played in every game of every season except for 2008, when he was injured in the first quarter of the opener and missed the rest of the season.
Backup Jimmy Garoppolo has appeared in four games this season and has not thrown a pass this year.
The injury report also said linebackers Eric Martin (concussion) and Jonathan Freeny (hand) would miss Sunday's game. Receiver Julian Edelman is doubtful, meaning he is likely to miss his fifth straight game since breaking his foot.
The last time the Patriots scored at least 30 points was Dion Lewis' last full game, and in addition to missing their dynamic change-of-pace back, the depleted offense now has the added task of trying to overcome the absence of his bruising complement.
It might even have to overcome the absence of Brady.
The loss of LeGarrette Blount to a hip injury at least came with a win as the Patriots (11-2) ended a two-game losing streak in last Sunday's 27-6 victory at Houston. The 250-pound back landed on injured reserve, and Brandon Bolden seems the likely recipient of his work.
James White has started to emerge as a contributor in Lewis' absence, and coach Bill Belichick is hoping Bolden can do the same in Blount's role, albeit with 35 fewer pounds to throw around. His 16 carries for 51 yards against the Texans matched a career-high workload and marked the first time he's had double-digit carries since 2013.
"He definitely did that in college," Belichick said of the former Mississippi back. "I'd say he's done that. Look, he's been a four-down player for us, so he's played the role of a big back, he's played the role of a sub back, and he's played well for us in the kicking game on fourth down."
The Patriots have been challenged with injuries all season, though Lewis' torn ACL in Week 9 was the first domino among the key players at offensive skill positions, aside from beginning the year without wide receiver Brandon LaFell. Since, Edelman went down in Week 10 with a foot injury, and Rob Gronkowski and Danny Amendola both missed a game with knee injuries.
Gronkowski, likely the most irreplaceable part of the offense outside of Brady — both for his role in the passing game and his run blocking — returned against the Texans with four catches for 87 yards and a touchdown.
New England hasn't lost a game this season in which he's been active and left the field without the help of a cart. His 16.7 yards per catch is the highest mark of his career by 1.5 yards, and no tight end has completed a season with an average of 16.5 or better since Jacksonville's Ernest Wilford in 2005 (16.6). To put it more in the context of his contemporaries, Vernon Davis' 16.3 mark in 2013 is next best.
"He's a great football player," said White, who has 14 catches for 153 yards and two total TDs the last two weeks. "His presence is going to be felt anytime he steps on the field. It's good to have him out there."
New England has experienced an offensive dip as the injuries have come. Dating to Lewis' injury, the Patriots are 4-2 and have averaged 25.5 points and 377.2 yards of offense, compared to the 35.6 and 414.6 of their 7-0 start. As his typical targets have fallen, Brady's thrown five of his six interceptions in the last six games.
While New England has clinched its sixth straight AFC East title and has the inside track on home-field advantage throughout the playoffs, Tennessee (3-10) has assured itself of a fourth season in the past six with at least 10 losses.
The Patriots have won the past four regular-season meetings by an average score of 42.8-16.5, a margin that isn't far off from the Titans' 30-8 road loss to the New York Jets last Sunday.
"We can have a little pity party, or we can rally together ... " said interim coach Mike Mularkey, whose team allowed a season-high 439 yards of offense. "And don't worry about pointing fingers. If there's anybody, just look at yourself and make sure you doing everything you're supposed to be doing before you look around."
The Titans have given up an average of 409.7 yards over the past three games, but offense was as much of a concern against the Jets. Their only score came on a 41-yard pass from running back Antonio Andrews to quarterback Marcus Mariota after falling behind 27-0 by halftime.
"We just didn't execute," wide receiver Harry Douglas said. "We didn't do the things we needed to do to be productive in any phase."
It might not get any easier against a New England defense that's limiting opponents to 19.5 points and 329.5 yards per game, which both rank among the league's top eight.
"I am sure (Belichick) is going to game plan something," Mariota told the team's official website. "But we have to do our best to handle that, and identify with what is going on, and try and use our plays and use that as a mismatch and hopefully execute better."
---
---