Paul Worrilow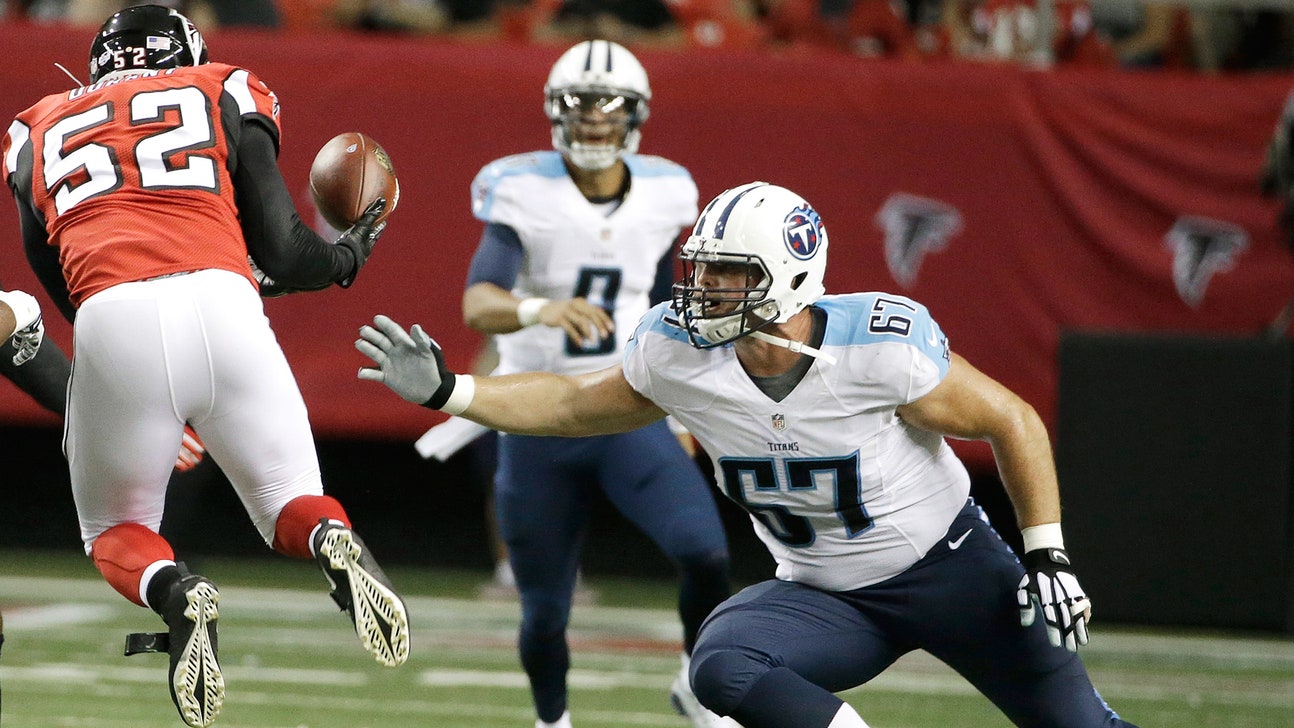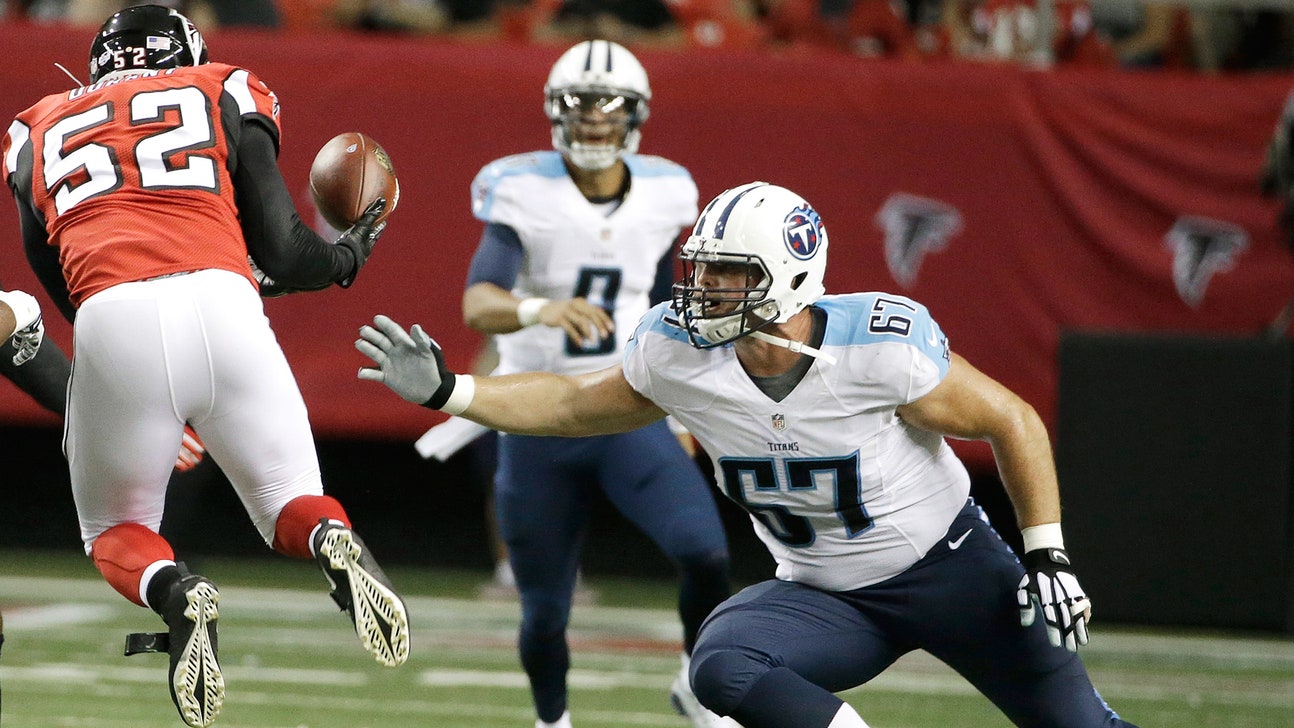 Paul Worrilow
Titans rookie QB Mariota intercepted on first drive of preseason
Published
Aug. 14, 2015 10:07 p.m. ET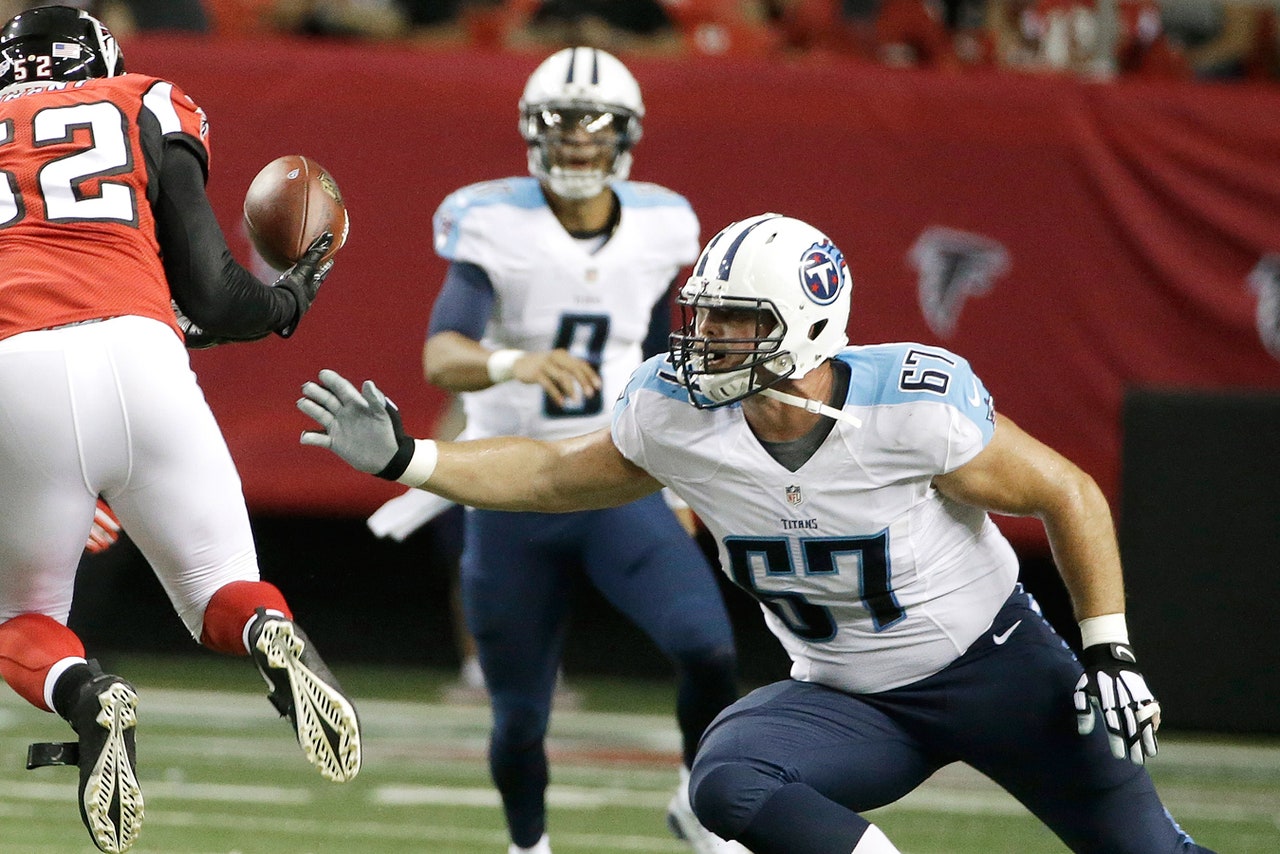 ATLANTA — Tennessee rookie quarterback Marcus Mariota quickly learned NFL games are different from practice.
Mariota's first two series ended with an interception and a fumble before he recovered to lead a touchdown drive in the Titans' 31-24 loss to the Atlanta Falcons in a preseason opener Friday night.
One play after he was sacked early in his first drive, Mariota's short pass was intercepted by linebacker Justin Durant, whose 20-yard return set up a field goal. On Tennessee's next drive, the ball slipped out of Mariota's hand as he was preparing to pass. Linebacker Paul Worrilow scooped up the loose ball and raced 14 yards for a touchdown.
''I just kind of shrugged it off,'' Mariota said. ''I figured we needed a good drive, and we finished with a good one.''
Mariota regrouped on his third possession. He had two 17-yard completions to former Falcons receiver Harry Douglas and a 26-yard pass to running back Antonio Andrews to set up Dexter McCluster's 6-yard scoring run.
''We obviously had a tough start,'' Titans coach Ken Whisenhunt said. ''We can't turn the ball over. ... It was disappointing, but I like the way they responded.''
Mariota, the No. 2 overall draft pick, went 7 of 8 for 94 yards. He entered the preseason opener with an impressive streak of 186 passes without an interception in seven-on-seven and team drills at training camp.
The Falcons led 17-0 behind new coach Dan Quinn before the Titans pulled even at 24. Michael Ford's 1-yard touchdown run midway through the fourth quarter snapped the tie.
RYAN SHARP
Atlanta's Matt Ryan completed all six passes for 86 yards on his only possession, including a 13-yard touchdown to Julio Jones. Jones had four catches for 61 yards — all in the opening drive.
''He's a beast and I'm lucky to call him a teammate,'' Ryan said of Jones.
LOOK AT ME, COACH
Ford, who had 11 carries for 20 yards, was one of a group of running backs who had a chance to impress Quinn as Devonta Freeman and Tevin Coleman were held out with hamstring injuries. Jerome Smith had seven carries for 25 yards. Terron Ward gained 6 yards on three carries.
QB COMPARISON
Titans: Zach Mettenberger also threw an interception late in the first half, but only after a 30-yard touchdown pass to Rico Richardson. He was 8 for 11 for 129 yards with one touchdown and one interception. Charlie Whitehurst and Alex Tanney combined to complete all eight of their passes.
Falcons: T.J Yates went 9 of 15 for 105 yards and an interception. Sean Renfree, who led the decisive touchdown drive, was 6 of 7 for 68 yards. Quinn said the competition to be Ryan's backup is still close.
ROOKIE WATCH
Titans: WR Dorial Green-Beckham, the second-round pick, had one catch for 32 yards.
Falcons: Vic Beasley, the No. 8 overall pick, started in the ''Leo'' defensive end position and had one tackle.
ALMOST READY
Freeman and Coleman were in uniform and ran well in pregame drills. Quinn said the two tailbacks are close to returning. LB Brooks Reed (hip) also was in uniform but didn't play. CB Desmond Trufant (sprained shoulder) was not in uniform.
INJURY WATCH
Titans: LB Zaviar Gooden was driven off the field in the second quarter with a hamstring injury.
Falcons: RB Antone Smith did not return after suffering a hamstring injury on a 1-yard touchdown run in the second quarter.
FANTASY WATCH
Titans: TE Chase Coffman led Tennessee with four catches for 58 yards. Douglas had three catches for 46 yards. RB David Cobb, who played behind Bishop Sankey, had 11 carries for 53 yards.
Falcons: TE Levine Toilolo, projected by many to fall behind free-agent additions Jacob Tamme and Tony Moeaki, impressed as a receiver. Toilolo had three catches for 36 yards.
JUST LIKE PRACTICE
Worrilow said going for Mariota's fumble was just a matter of repeating a familiar practice drill.
''The way we practice and the way we play, we're all running,'' Worrilow said. ''So you just take off to the pile, the ball comes out, you scoop and score a million times in practice.''
---
---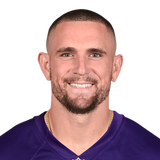 Get more from Paul Worrilow
Follow your favorites to get information about games, news and more
---