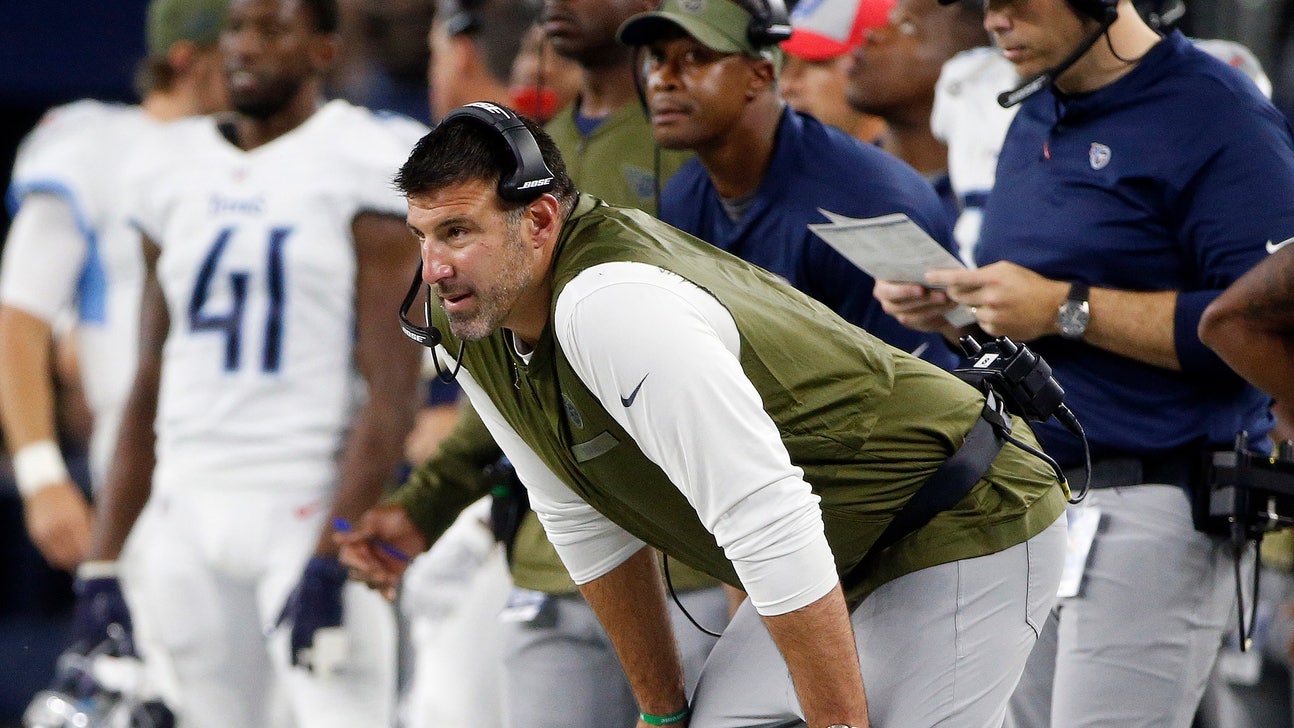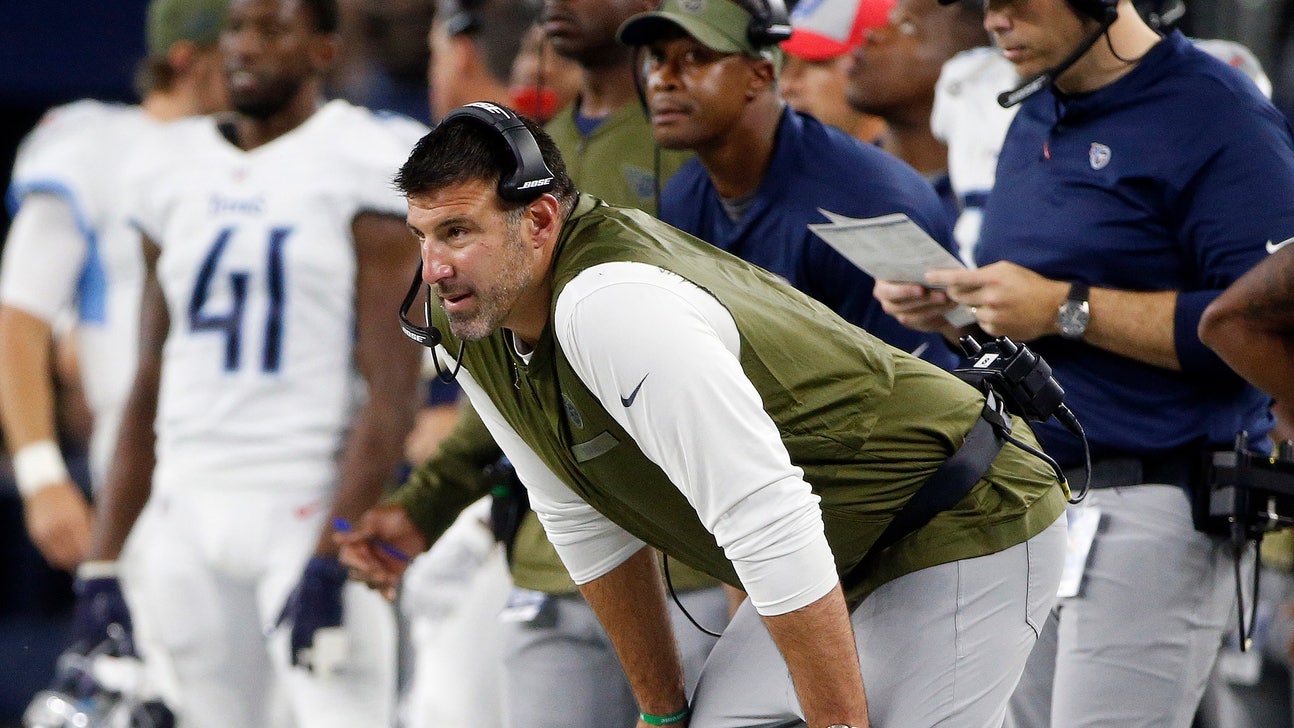 Titans now face Patriots on short week after snapping skid
Updated
Mar. 5, 2020 1:00 a.m. ET
NASHVILLE, Tenn. (AP) — Tennessee's three-game skid is over, and the Titans are back to .500 after a big road victory.
But before they can catch their breath, the Titans have a short week before they host the surging New England Patriots in what will be Tennessee's lone home game in November.
Coach Mike Vrabel understands the challenge — and opportunity — the Titans have going against his old coach, Bill Belichick.
"We've just gotten ourselves to the surface where there's a little bit of air, a little bit of water," Vrabel said Tuesday. "You're kind of taking a little bit of both in and you can't survive there for long. But you can survive there for a few minutes. And so we got to make the next decision to see if we can get our heads completely above water."
The Titans (4-4) still trail the Houston Texans (6-3) inside the AFC South, but their 28-14 victory in Dallas on Monday night put Tennessee into the sixth and final playoff spot in the AFC for now. The Titans shook off a horrific start with two fumbles by Marcus Mariota on their first two drives to turn score a season-high in points after managing just 31 points all of October.
Vrabel credited the Titans with shaking off that start. Tennessee turned two turnovers into 14 points, came up with five sacks and held Ezekiel Elliott to just 61 yards rushing.
Offensively, the young Titans showed serious signs of progress in offensive coordinator Matt LaFleur's scheme.
They converted 11 of 14 attempts on third down for a 78.6 percent rate that was the best in the NFL this season and tied for the league's highest in the past three years. The Titans tied up the game at 7-7 with the franchise's longest drive since Dec. 9, 2012, using up 8 minutes, 55 seconds.
Tennessee scored touchdowns on four of five trips inside the Dallas 20 against a Cowboys defense that came in as the NFL's second stingiest in the red zone. Mariota also completed passes to nine different receivers and had a season-high 119.9 passer rating throwing for 240 yards and two touchdowns. He ran for 32 more yards and another score.
"I hope it's that guys are understanding where they fit, what they need to do to get open and understand when they get open, Marcus is going to try to get them the ball," Vrabel said of the Titans' offense.
Left tackle Taylor Lewan, who spoke about the Titans deserving respect after a 3-1 start, said he is just relieved to win a game and get back to .500.
"I'll definitely keep my (expletive) mouth shut from now on about that kind of stuff," Lewan said. "Daddy learned his lesson."
Cornerback Logan Ryan said the Titans knew they were in a must-win situation in Dallas and that one win in the NFL can turn things around.
"It was a huge win," Ryan said after the game. "Now we know we've got a tough test next week, and we will be ready."
The Titans host the Patriots (7-2) on Sunday before heading back on the road to Indianapolis and Houston. The Patriots routed Tennessee 35-14 in an AFC divisional game last January. Titans controlling owner Amy Adams Strunk fired Mike Mularkey after that game and chose Vrabel to take this franchise further.
"We have to just get our players as ready as we can for the game," Vrabel said.
Notes: Vrabel made it clear he didn't like safety Kevin Byard celebrating his interception by running to the star at midfield and posing like Terrell Owens 18 years ago. The coach said he plans to talk again with the safety and the Titans on Wednesday, and Vrabel said he wants them to celebrate with each other.
---
---