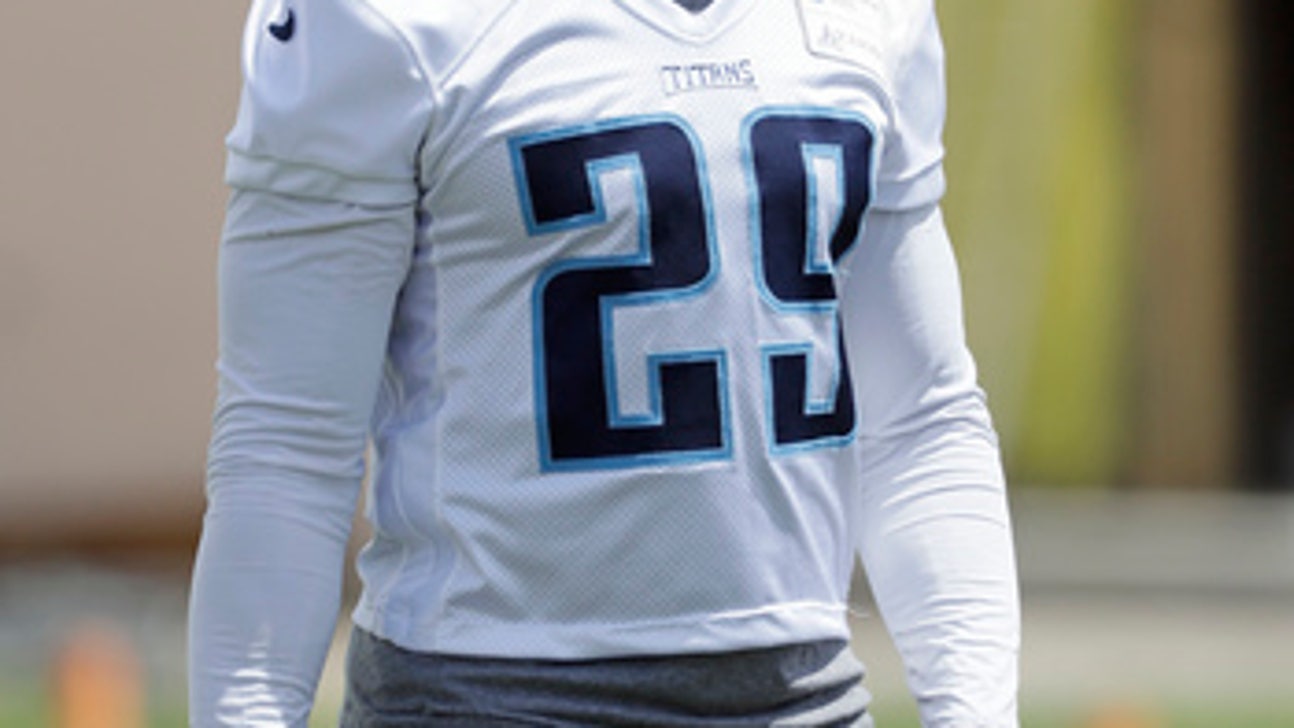 Titans' Murray wearing cast after 'procedure' on ring finger
Updated
Mar. 4, 2020 11:55 p.m. ET

NASHVILLE, Tenn. (AP) DeMarco Murray was wearing a cast and wrap on his right hand at the Tennessee Titans' practice Thursday, but the running back and coach Mike Mularkey say the injury isn't serious.
Murray had a minor surgical procedure on his right ring finger last week to correct and issue that been bothering him since the second week of the 2016 season.
''It's nothing serious. Definitely if there was a game, I could play,'' Murray said. ''We just wanted to get a little jump on it and let it heal.''
Murray is due to have the cast removed next week and he has asked Mularkey to allow him to participate in next week's mandatory minicamp - a request the coach is considering.
''DeMarco had a little hand procedure,'' Mularkey said. ''He should be ready to go. He wants to work next week. I'll see. He should be out of the cast Monday. If not, he'll be back for camp obviously, be ready for training camp.''
While the timing of the procedure seems a bit odd, Mularkey said it was simply when the doctors could work the surgery in on Murray.
Meanwhile, second-year receiver Tajae Sharpe underwent foot surgery last week. Mularkey said Sharpe will be out until the beginning of training camp.
Sharpe has a similar injury to that of linebacker Kevin Dodd, who has now undergone two surgeries. Mularkey indicated that Sharpe's injury isn't nearly as severe as Dodd's issue.
''It's similar, but I don't want to compare it to the extent that it was this or that,'' Mularkey said.
Sharpe had 41 catches as a rookie last season.
The news on quarterback Marcus Mariota is good as he continues to progress from a broken right fibula. The Titans won't increase his workload next week during minicamp. Instead, they will wait and clear him fully for training camp.
''He'll be ready when he comes back for camp,'' Mularkey said. ''We'll have a lot to time in camp. We'll have a lot of practices. He won't be on the injury list when we come back. So I don't know why we would push it, especially in June.''
---
For more NFL coverage: http://www.pro32.ap.org and http://www.twitter.com/AP-NFL
---
---