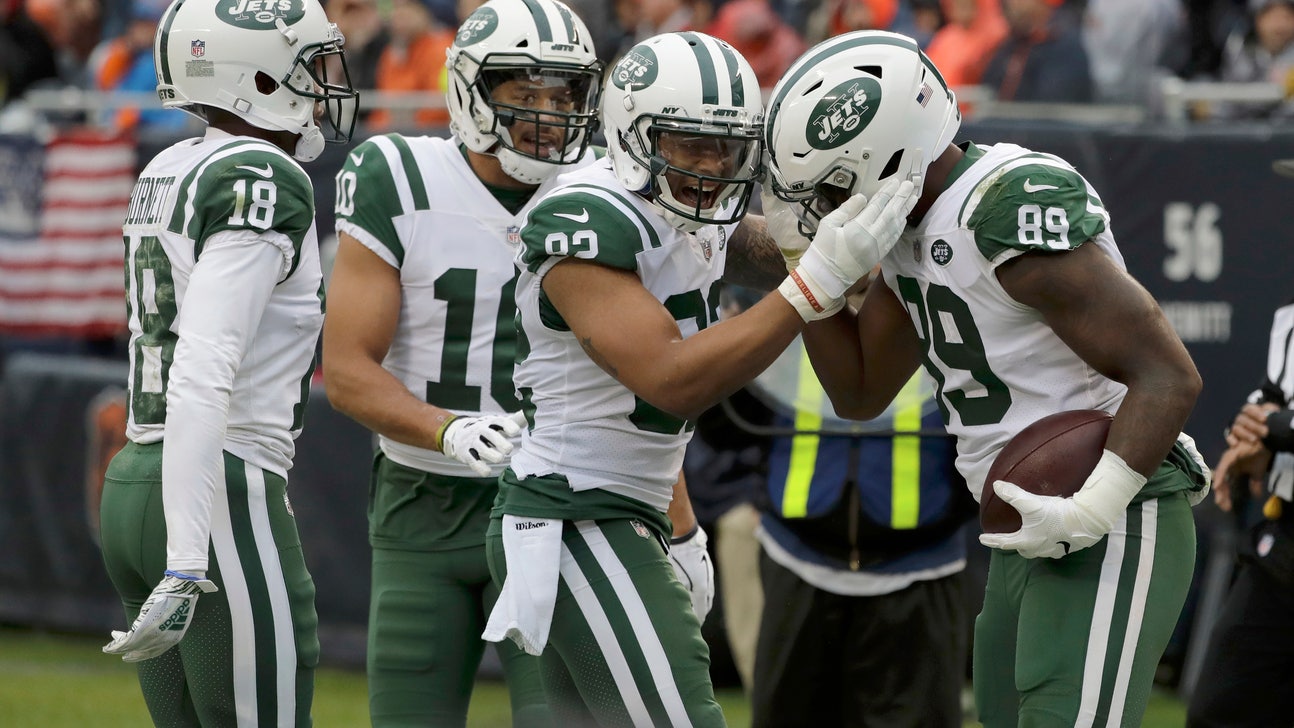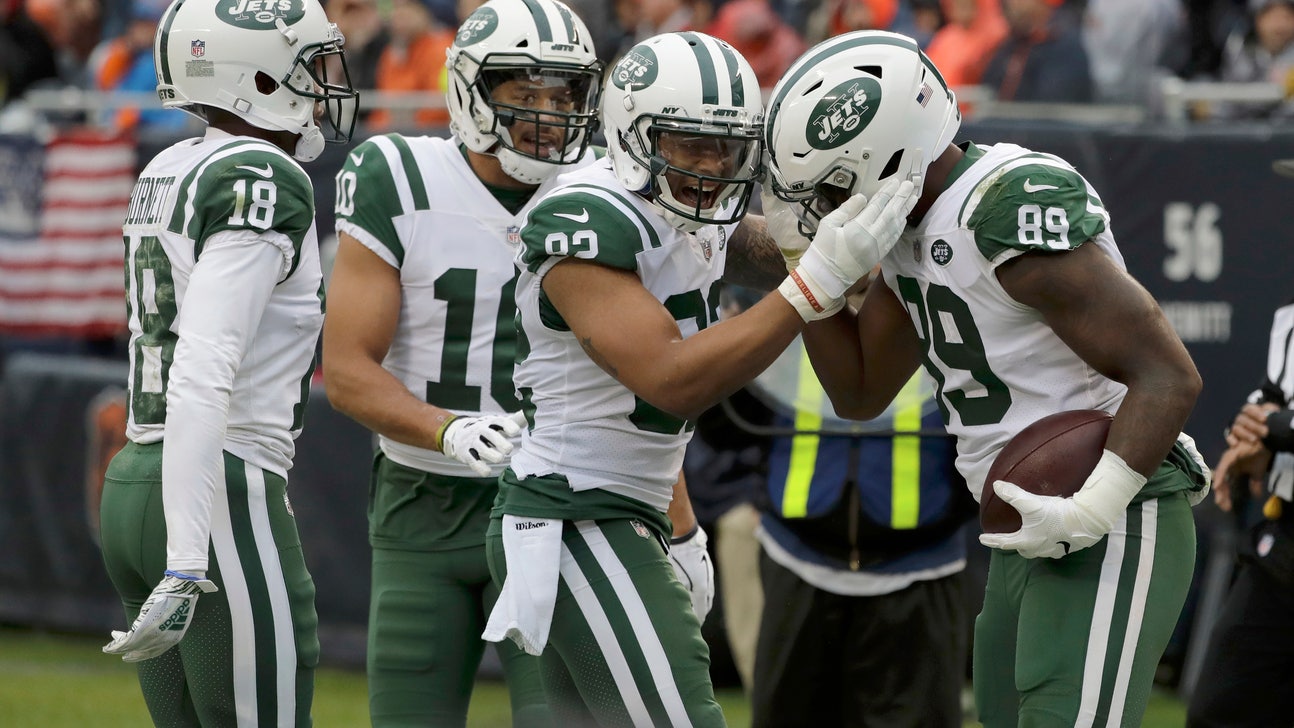 Time for struggling Jets to 'dig ourselves out' of 3-5 hole
Updated
Mar. 4, 2020 3:25 p.m. ET
NEW YORK (AP) — All those good feelings and positive vibes from a two-game winning streak are long gone. Two straight losses have the Jets scrambling for answers — again — and they need to find them fast.
Todd Bowles' bunch is 3-5 after eight games for the third straight season. New York finished 5-11 in each of the past two, and a repeat performance might not sit well with ownership — or the fans.
"It's very frustrating," Bowles said Monday during a conference call. "We've got to put our heads down and we've got to correct this and we've got to try to come out and win some ballgames.
"The season's not over, but we're halfway through and we're 3-5 and you don't like where you are, but we've dug ourselves this hole, we've got to dig ourselves out."
Easier said than done, of course. Especially based on how the previous two seasons played out.
New York has a pair of AFC East rivals up next on the schedule, with a game at Miami next Sunday before the Jets return home to face Buffalo in two weeks. Then, they'll have their bye-week break — and have a good sense of what direction their season is heading.
"I mean, obviously we're not satisfied with our record," safety Marcus Maye said. "We know where we want to be, but we took a look at it today and we know we still have all of our division games coming up, so those are our most important games coming up here on our schedule.
"Even with a 3-5 record, we know we still have everything sitting in front of us despite everything that's happened already."
The Jets ended a three-game skid three weeks ago with a convincing 34-16 win over Denver and followed that up by outlasting Indianapolis in a 42-34 victory to get their record back to .500 at 3-3.
But in a 37-17 loss to Minnesota last week and an ugly 24-10 defeat at Chicago on Sunday , New York has looked flat and sloppy.
Injuries to key players such as wide receivers Quincy Enunwa and Robby Anderson, running back Bilal Powell and center Spencer Long haven't helped. But the Jets have also not made things easy on themselves with penalties, including eight against the Bears.
"Just shooting ourselves in the foot," quarterback Sam Darnold said. "The penalties killed. If we don't have the early false starts, I think it's just a different game."
New York was actually called for 10 penalties, with eight accepted. Of those, five were false starts and two neutral-zone infractions.
"That was probably the worst part of the game," Bowles said. "It's just a concentration thing by certain guys at certain times. We get that fixed as coaches, they've got to fix it as players. The false starts were the most disheartening thing of the whole ballgame."
That's saying a lot, considering there was plenty not to like against the Bears.
Darnold was 14 of 29 for 153 yards and a touchdown to Chris Herndon, but the offense was sluggish for most of the game. New York had just 207 yards of total offense, the third-lowest total in Bowles' three-plus seasons — and that's even with Chicago being without the injured Khalil Mack.
The running game was completely ineffective with just 57 yards on 24 attempts, a dismal average of 2.4 yards per carry. That's a far cry from the 323 yards rushing, boosted by Isaiah Crowell's franchise-record 219, against Denver three weeks ago.
"That's a good question," Bowles said when asked about the running game's struggles lately. "I didn't think it was good at all yesterday. I thought they beat us up front and they beat us to the punch.
"I thought we missed some assignments that we've got to correct, but we've got to keep grinding at it. We can't be up and down. We've got to be consistent at it. If we want to throw the ball consistently, we got to be able to run it consistently."
Sounds simple enough, but the Jets have found consistency in just about anything to be tough to come by.
Bowles spoke after the game about how he liked how the team stayed together throughout the game against the Bears, and that is a positive from which to build. The players echoed their coach's sentiments, insisting that they can turn things around together.
Bowles also believes the Jets are better today than they were at the start of the season.
"Any time you don't win ballgames, you don't see that on record," Bowles said. "But I feel like we're closer from a chemistry standpoint and camaraderie standpoint. We've just got to make some plays."
NOTES: The Jets re-signed CB Juston Burris to the practice squad. Burris, a fourth-rounder in 2016, was cut from the active roster Saturday to make room for RB De'Angelo Henderson. ... Bowles had no update on NT Steve McLendon's ankle injury that forced him out of the game.
---
---