Steven Jackson getting acclimated to Patriots
December 23, 2015

FOXBOROUGH, Mass. (AP) Steven Jackson is excited for a fresh start with the New England Patriots.
''Exciting,'' Jackson said Wednesday, two days after signing with his third NFL team.
''I'm just looking forward to continuing to get better and continue to learn the way of the Patriots.''
Jackson has been out all season after playing the previous two seasons with the Atlanta Falcons. He was at home working out in Las Vegas and has been brought in for the rest of the season with running backs Dion Lewis and LeGarrette Blount out for the season because of injuries.
The 32-year-old running back may not be the player he once was, when he had eight straight 1,000-yard seasons for the St. Louis Rams, but he did run for 1,250 yards and 12 touchdowns and catch 53 passes for the Falcons in 2013-14.
He was together with New England offensive coordinator Josh McDaniels in St. Louis in 2011.
''This team, they're already a championship team,'' he said. ''They just need some depth to the chart, and I'm just coming here to be the best running back for the organization that I can be.''
Asked if his head was spinning, Jackson said, ''Not too much. I think initially, when the phone call happened, it was a little surreal. But now it's kind of settled down and we're playing football. That's doing what I love.''
Jackson's locker is close to quarterback Tom Brady's and says the communication with his new teammate is ''More about, `What did this word mean,' and `what's the best way to do it?'''
Before Jackson, who has been to three Pro Bowls, met reporters for what turned out to be a brief encounter, coach Bill Belichick praised his seven Pro Bowlers - but his math was a little off on special teamer Matthew Slater.
He said Slater had caught his father, Hall of Fame offensive tackle Jackie Slater in Pro Bowls.
''I don't want to shortchange my dad - he had seven,'' said Matthew Slater, picked for his fifth. ''Look, I can play this game for another 13 years, I'll never be as good a player as my dad was in this league.
''I can give you an argument for why I think he's the best right tackle that's ever played. Obviously I'm biased, 100 percent ... but it's an honor for me to represent his name and to try to come out here and play this game at a high level and play.''
Cornerback Malcolm Butler was pleased to be selected to the Pro Bowl in his second season.
''There's a lot of players in this league that deserve to be on there, a lot of players in this locker room that deserve to be on it, but I'm blessed to have the opportunity and cherish the moment,'' he said.
Brady, who hasn't actually played in the Pro Bowl since 2005 (after the '04 season), tight end Rob Gronkowski, defensive end Chandler Jones, linebacker Jamie Collins and kicker Stephen Gostkowski are the other Pro Bowlers.
''I'm proud of the fact that all seven of those players are homegrown,'' Belichick said. ''They all came in as Patriots, spent their whole career here as Patriots, developed as Patriots in different - one way or another, but that's what they all are. I think there's something to be said for that.''
NOTES: Jackson has been given No. 39, with Montee Ball, signed to the practice squad last week, switched 31. ... Brady extends his club record with his 11th Pro Bowl selection. ... Gronkowski was not at practice on Wednesday. ... The Patriots tied Arizona and Seattle for the second-most Pro Bowlers, with the undefeated Carolina Panthers leading the way with 10.
---
AP website: www.pro32.ap.org and www.twitter.com/AP-NFL
---
---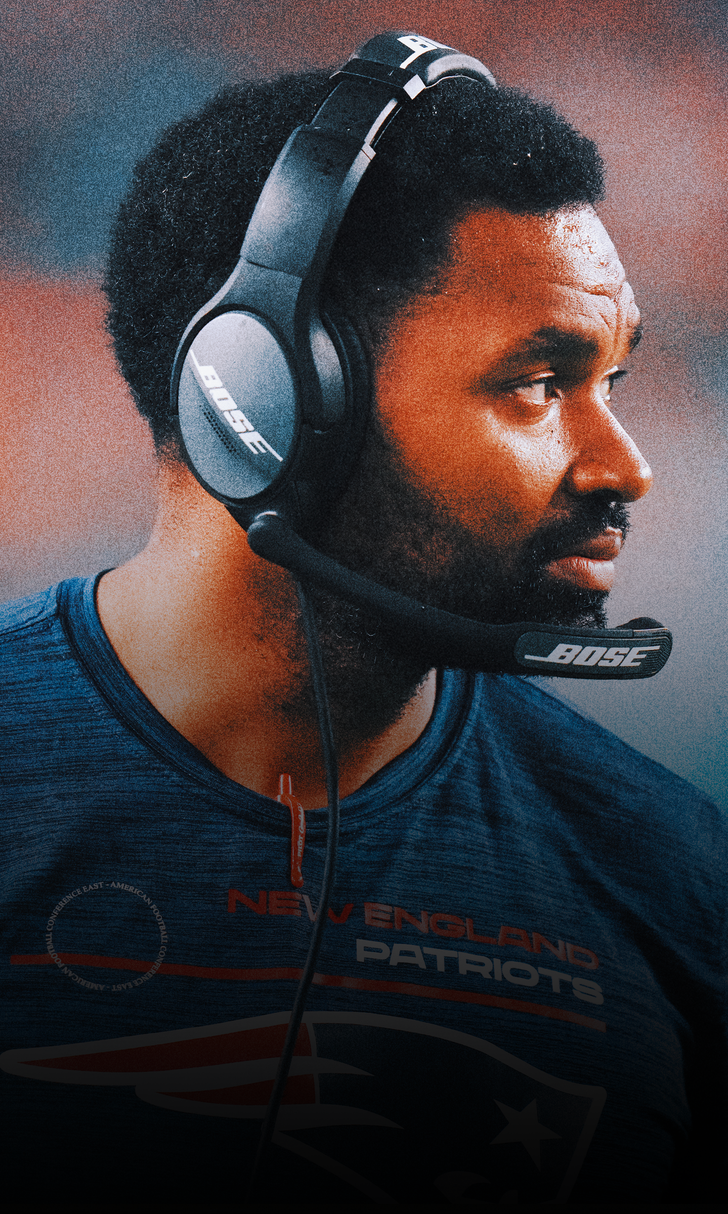 Why Patriots players say Jerod Mayo is the best LB coach they've ever had