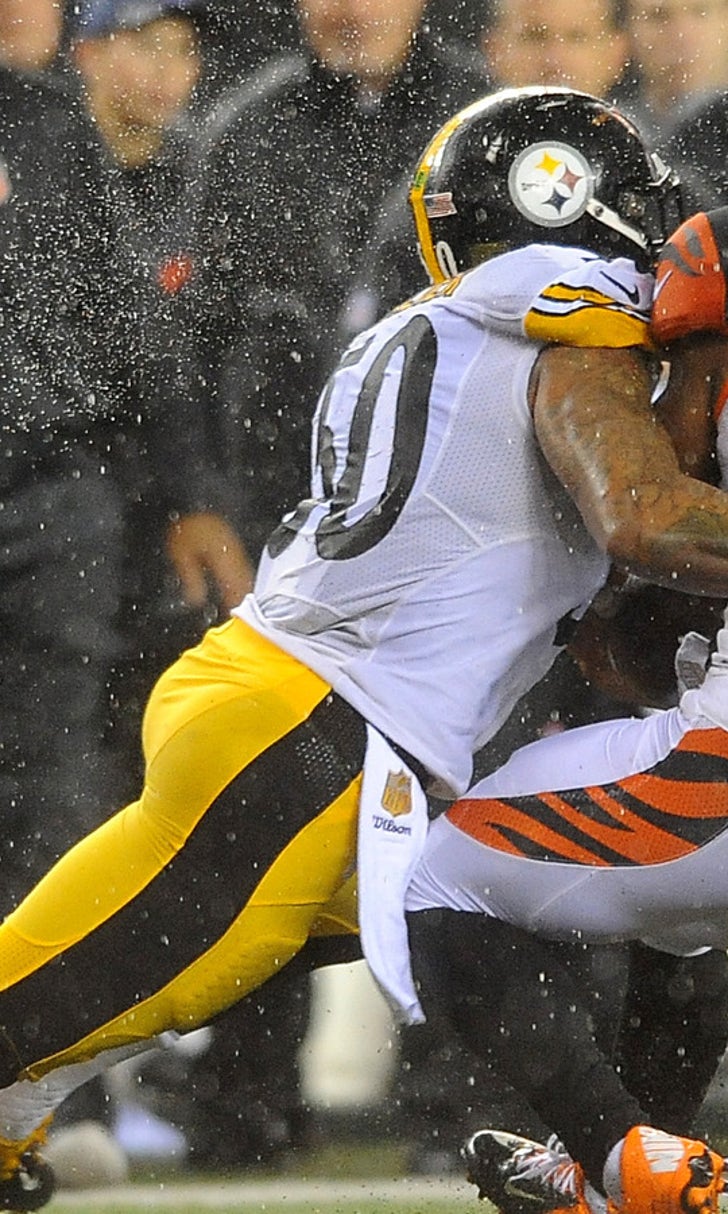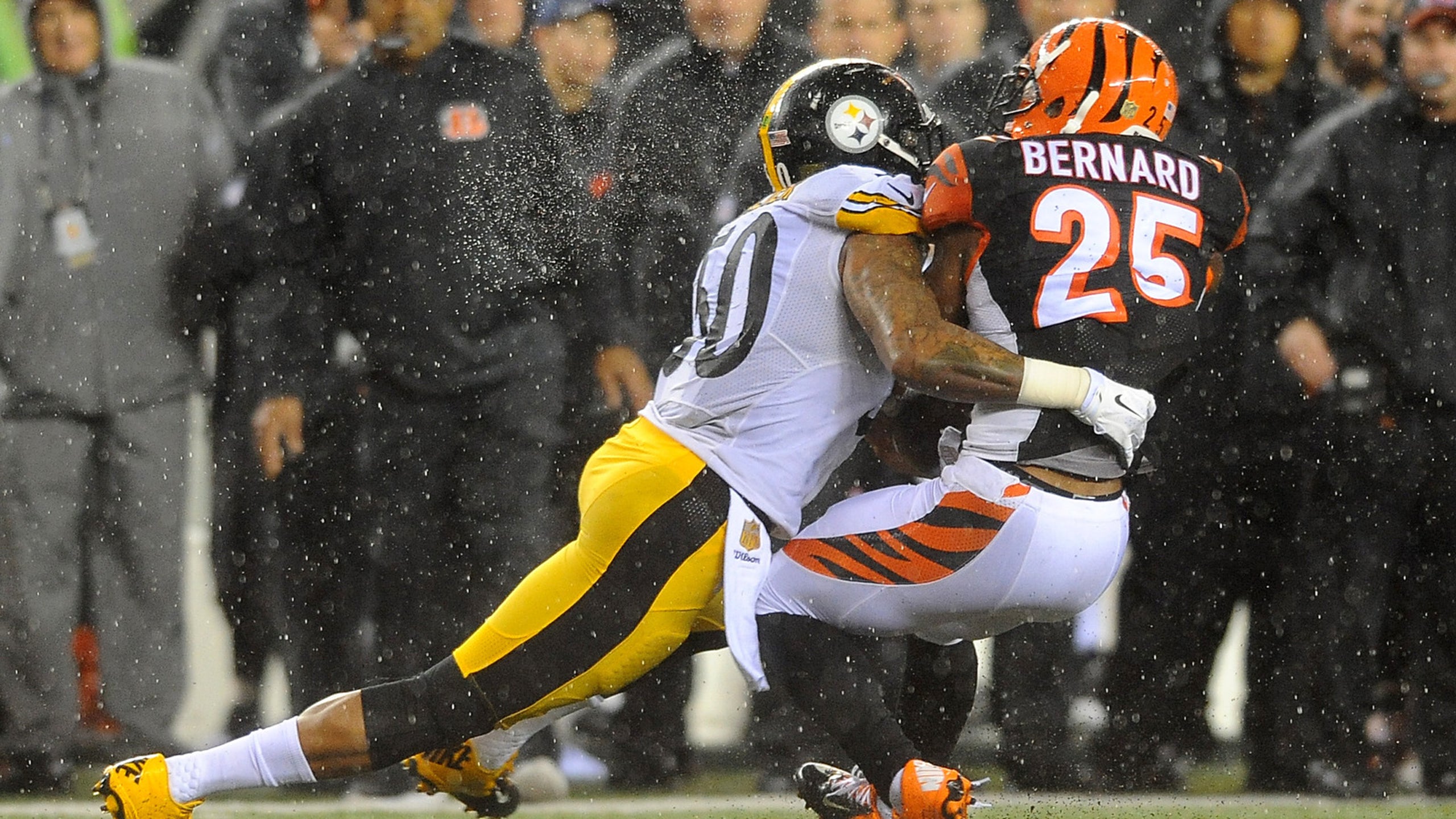 Steelers' Shazier sends well wishes to Bengals' Giovani Bernard
BY foxsports • January 11, 2016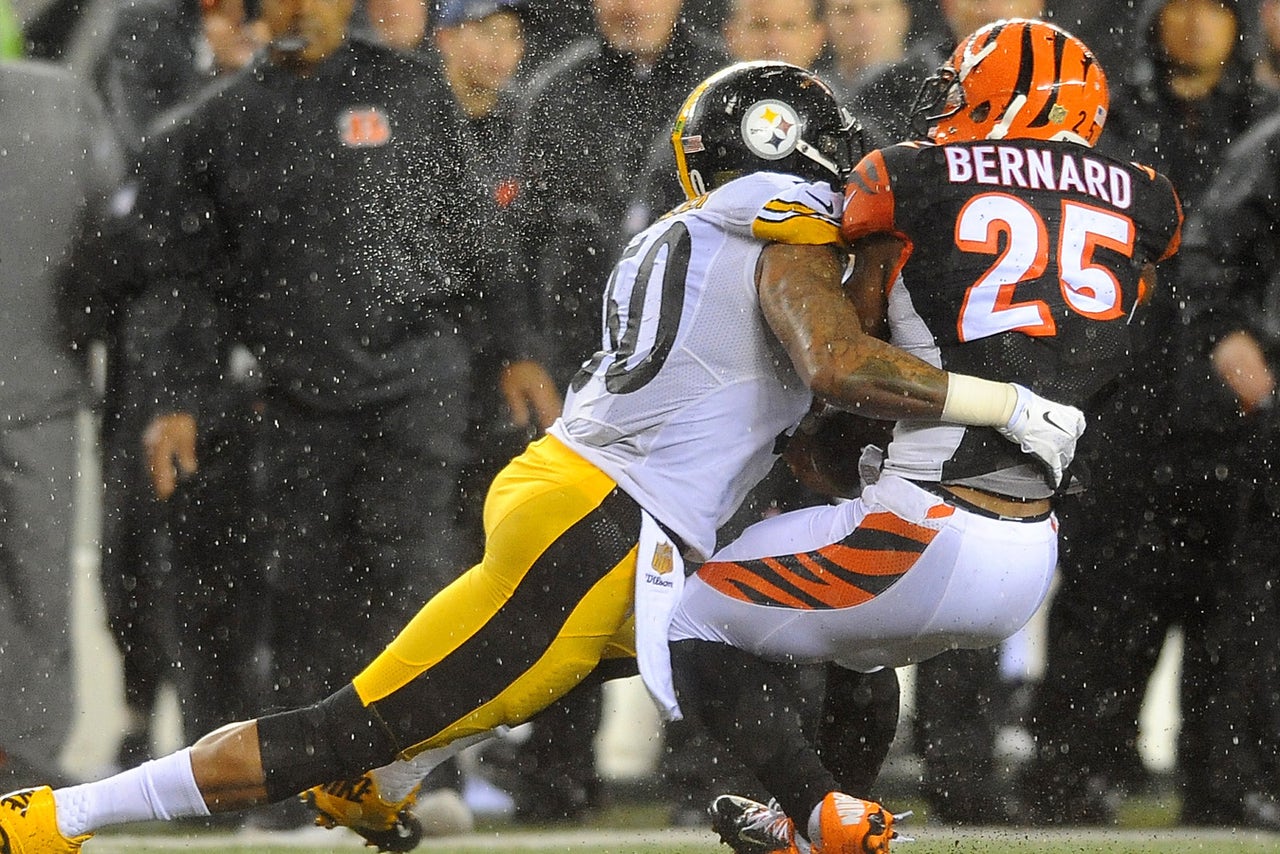 To say there is bad blood between the Cincinnati Bengals and Pittsburgh Steelers after last Saturday's NFL Wild Card playoff game is an understatement. One source of that bad blood was a vicious hit from Steelers linebacker Ryan Shazier on running back Giovani Bernard.
On Monday, Shazier tried to put the genie back in the bottle a bit and issue a public apology and well wishes to Bernard via his Twitter account.
The hit not only caused a fumble, which Pittsburgh recovered, but rendered Bernard motionless. Bengals players weren't so upset with the hit, as it wasn't anything those players weren't expecting in a tough physical matchup.
However, Bernard's fellow running back, Jeremy Hill, took massive exception to the celebration that ensued as Bernard laid motionless on the field.
"It wasn't really the hit; they're playing aggressive and doing what they do — that's just how they play," Hill said after the game, via 247Sports. "I was more upset after I saw him on the ground that they were still trying to celebrate. That just rubbed me the wrong way. I know Ryan. Ryan's a good friend of mine, and I was just disappointed in Ryan, and I told him 'Ryan, I just don't understand that.' That's what I told him. That's all I told him, but that's besides the fact."
That wasn't the first scuffle of the game or of the season either, as many Steelers players took umbrage to Bengals' linebacker Vontez Burfict's celebration after a hit that unknowingly ended running back Le'Veon Bell's season.
If that was the case, perhaps celebrating over this series of events wasn't the wisest of decisions. However, in a game that saw coaches and players getting in to it and even fans throwing objects on the field, a celebration after a fumble recovery seems a little minor.
At least Shazier is publicly reaching out and trying to show some humanity after one of the ugliest playoff games we've seen in recent memory.
Chances are this isn't the last time these two AFC North division rivals have a bitter moment. Good luck to whomever has to try and take control as the ref between these two next season.
More from The Comeback:
---
---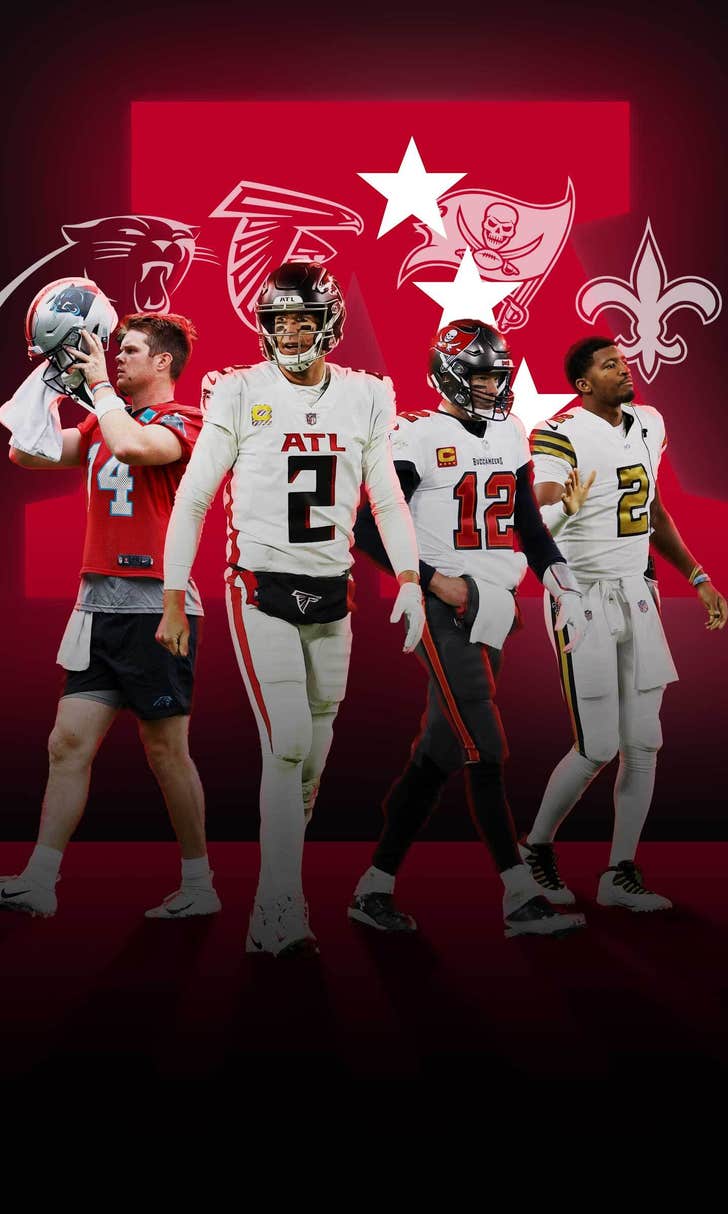 Pass the Bucs?
Pass the Bucs?
From QB issues to what might stop the GOAT from getting another ring, former NFL GM Randy Mueller breaks down the NFC South.