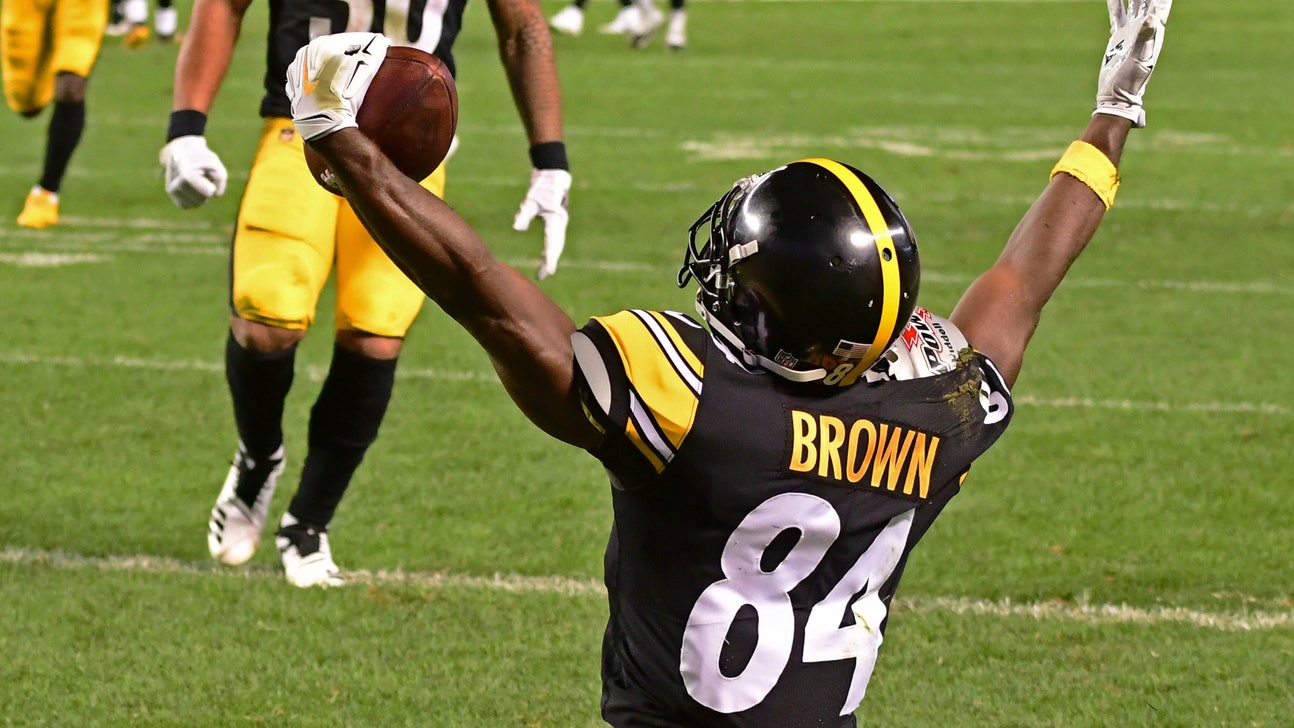 Steelers-Ravens II: Different month, same pressure to win
Updated
Mar. 4, 2020 3:36 p.m. ET
BALTIMORE (AP) — In each of the last two years, the Baltimore Ravens have been eliminated from playoff contention with late-season losses to the Pittsburgh Steelers.
For the first time since 2014, these AFC North rivals will wrap up the season series before December. That doesn't mean Sunday's game is any less important to the skidding Ravens (4-4).
"You know you have eight games left, and 4-4 is not where you want to be, obviously," cornerback Jimmy Smith said. "Doesn't mean your season is over, it just means that every game now is so much more critical."
Baltimore is only one game behind the first-place Steelers (4-2-1), who have won three straight since losing to the Ravens on Sept. 30. But the last thing the Ravens need now is to drop under .500 with a third successive defeat.
"If you do math, and you've been through these playoff things, it gets sticky if you're 9-7," Smith said. "It gets sticky if you're 10-6, so you know that you really want to go in there and win 11 games, at least. Being 12-4 is really the goal."
Unless the Ravens run the table, a highly unlikely occurrence, they're at least going to have to perform much better than they have lately to end a run of three consecutive seasons without a playoff berth. Coming off a 36-21 loss at Carolina, Baltimore can jump into contention with its first sweep of the Steelers since 2015.
"The sky is not falling," safety Eric Weddle said. "It's great that we get to go against Pittsburgh, a divisional opponent, knowing we have to play at a high level."
The Steelers would love nothing more than to pad their lead in the AFC North, and at the same time make it that much tougher for the Ravens to reach the postseason.
"It's a big game for us. It's a division game. It's a road game. It's Baltimore. Pick one, or all of the above," Pittsburgh coach Mike Tomlin said. "We have respect for this rivalry and our participation in it, and we're preparing with that in mind."
More things to know about the Steelers-Ravens matchup:
CRUISING CONNER
The Steelers are getting along just fine without wayward running back Le'Veon Bell, thanks in large part to second-year back James Conner .
Conner is averaging 175.3 yards of total offense during Pittsburgh's winning streak, a surge that started after Conner carried the ball just three times in the second half against Baltimore.
"I'm just doing what I love to do," Conner said.
CLOSE SHAVE
Ravens quarterback Joe Flacco showed up at practice this week without the beard he's worn for the first eight weeks of the season.
"I've been thinking about cutting it about every night for two weeks," Flacco said. "It's not like we've been winning with it. So, we've all got a little bit of superstition in us, I guess."
Perhaps he should have cut it a week ago. Flacco had his worst game of the season against the Panthers, going 22 for 39 for 192 yards, with one TD pass and two interceptions.
BROWN DELIVERS
No active player has more catches (94) and yards receiving (1,149) against the Ravens in the regular season than Steelers wideout Antonio Brown.
Covering Brown will serve as a litmus test for Smith, who began the season serving a four-game suspension and hasn't quite gotten his A-game going yet.
"Every game you're going to go against somebody's best," Smith said, "but when you go against one of the guys they name as top in the league, it's a chance to show what you've got and kind of peg yourself for where you're at."
Surprisingly, Brown has only four career TDs against the Ravens.
BURNED BURNS
Time may be running out for Pittsburgh cornerback Artie Burns. The former first-round pick is enduring an uneven season and was benched last week for missing a walkthrough
Burns might have to play out of necessity if Coty Sensabaugh's toe injury continues to linger. Burns shrugged off his issues, but Tomlin offered a stern rebuke of the 23-year-old's tardiness.
"He was late, and we wanted to be focused with the guys who were wired-in appropriately where they needed to be in the hours leading up to kickoff," Tomlin said. "And so, he suffered the consequences of that."
Pittsburgh's secondary in general needs to play better than it did in the first meeting, when Flacco passed for 363 yards and two TDs.
HELLO, NOVEMBER
The Ravens went 1-3 in October, but have cause for optimism because they're 30-12 in November since coach John Harbaugh took over in 2008.
"Don't jinx it," Flacco said when told of the stat.
Then he might not want to know the Ravens are 7-0 at home in November against the AFC North under Harbaugh.
---
---