Ben Roethlisberger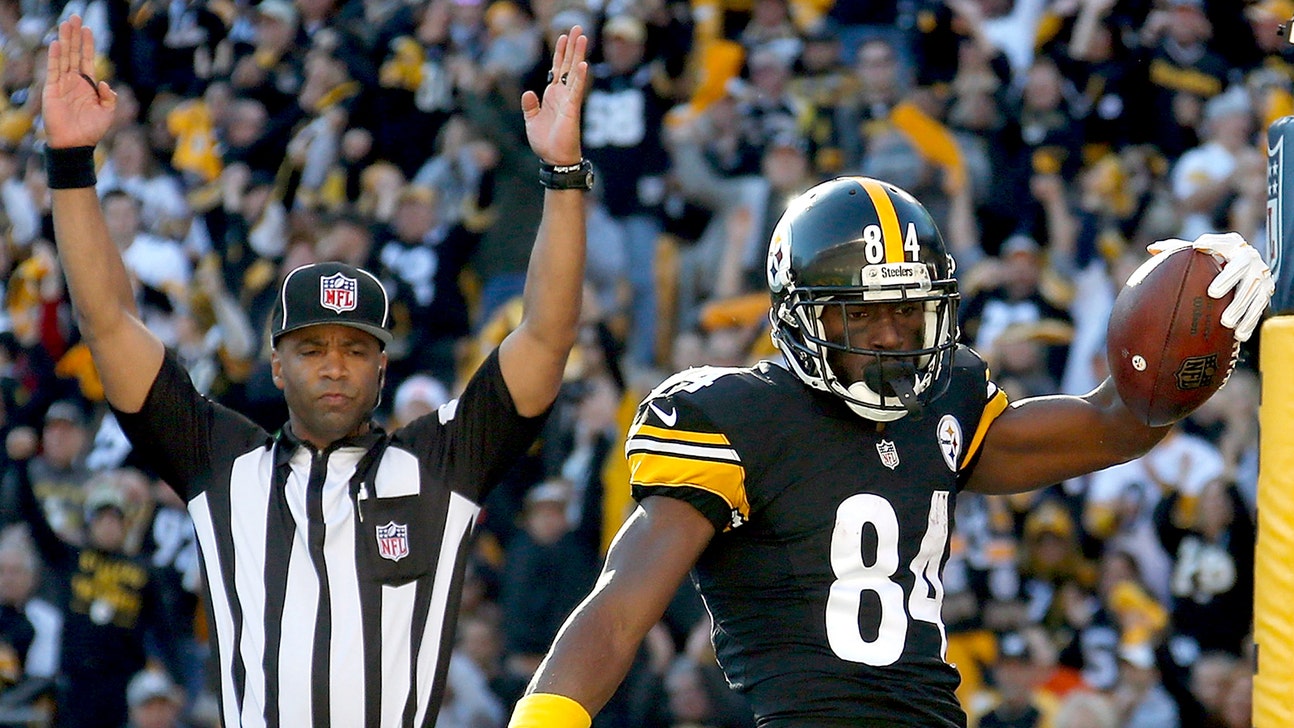 Ben Roethlisberger
Steelers' Brown soaring despite quarterback shuffle
Updated
Mar. 5, 2020 12:35 a.m. ET

PITTSBURGH (AP) Antonio Brown's form was so flawless, even Mary Lou Retton took notice.
Then again, the 1984 Olympic all-around champion didn't have to do her gold medal clinching vault with somebody chasing her at full speed, either. So forgive Retton if she found herself a little in awe when the Pittsburgh Steelers wide receiver launched into an impromptu forward flip after scoring his second touchdown in a 30-9 dusting of Cleveland last Sunday.
''Way to stick that landing! Perfect 10! (hash)SteelersNation,'' tweeted Retton, a West Virginia native and lifelong Steeler fan.
Brown's GIF-worthy celebration at the end of another sublime performance underscored the rarified air he finds himself in these days.
The talk afterward wasn't about Brown's remarkable start to the 2015 season or his current two-game run that includes 27 receptions for 433 yards in successive wins over Oakland and Cleveland or even the fact he leads the NFL in yards receiving (1,141) heading into Pittsburgh's bye week.
Nope, instead Brown found himself having to defend his ''look mom, no hands'' routine to those who considered it a tad too dangerous, a group that included quarterback Ben Roethlisberger.
''(Ben) said he wanted me to be smart but you've got to have fun,'' Brown said. ''Having fun is part of the game. Touchdowns are hard to come by.''
At least they were for Brown earlier in the year. He went five straight games without scoring, a drought that coincided with Roethlisberger being sidelined by a sprained left knee. Brown's production dipped with Michael Vick under center. His streak of consecutive games with five receptions and 50 yards ended at 35 when he caught just three balls in a 24-20 win at San Diego on Oct. 12.
Brown expressed frustration afterward at what he perceived as a lack of targets from Vick, leading offensive coordinator Todd Haley to politely but firmly chastise his All-Pro.
''Did (AB) get the ball enough? Yep, we won,'' Haley said on Oct. 15.
Haley has worked with Brown long enough to know that Brown wasn't pouting so much as letting the competitive edge that has made him one of the league's most dangerous weapons despite being just 5-foot-10 and 180 pounds get the best of him. Like all great players, Brown wants the ball on every play. Like all great players that aren't quarterbacks, it's not going to happen. The Steelers are still working on getting Brown to rein in his angst.
''We all know what he's capable of doing,'' wide receivers coach Richard Mann said. ''What we have to do with him is keep him focused when things aren't going the way they should be.''
Besides, the storm has long since passed. Brown hauled in six passes for 124 yards from backup Landry Jones in a loss to Kansas City on Oct. 25 and has been nearly unstoppable since Roethlisberger re-entered the lineup. Brown set franchise records with 17 receptions for 284 yards against Oakland two weeks ago and caught 10 more for 139 yards and a pair of scores while tormenting Cleveland's overmatched secondary as Roethlisberger played through a sprained left foot.
While Haley is quick to credit Brown's relentless work ethic for making him so consistent, Haley's creativity in moving Brown around has created favorable matchups even in the midst of near constant double coverage.
On Brown's first score last Sunday he went in motion to the left, came back to the right and was next to tight end Heath Miller at the snap. Brown ducked outside of Miller, then curled back across the middle. If it's possible to be wide open on a 4-yard pass, Brown was wide open as he hauled in his fourth touchdown of the season. It's not a call Haley might have made during his first season with Pittsburgh in 2012, back when Brown was still trying to emerge from the shadow of teammates Mike Wallace and Emmanuel Sanders.
''Early on, when I first got here, some things we stayed away from a little bit, because it made him make a lot of adjustments and it put him in different spots where he hadn't been,'' Haley said. ''His preparation and work and our ability to be able to put him in a lot of different spots (makes him effective).''
Brown sometimes goes far beyond scheme. Leading by 15 midway through the fourth quarter, Roethlisberger looked right and found Brown open across the middle after he split Cleveland's zone. Browns defensive back Johnson Bademosi futilely gave chase, giving him the best seat in the house as Brown channeled his inner Cirque du Soleil once the ball was safely across the goal line.
Yeah, it was risky. So what. He's not ruling out doing it again if the situation presents itself.
''You might get a back flip, a cartwheel,'' Brown said. ''We'll see.''
---
AP NFL website: www.pro32.ap.org and www.twitter.com/AP-NFL
---
---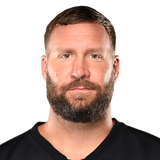 Get more from Ben Roethlisberger
Follow your favorites to get information about games, news and more
---