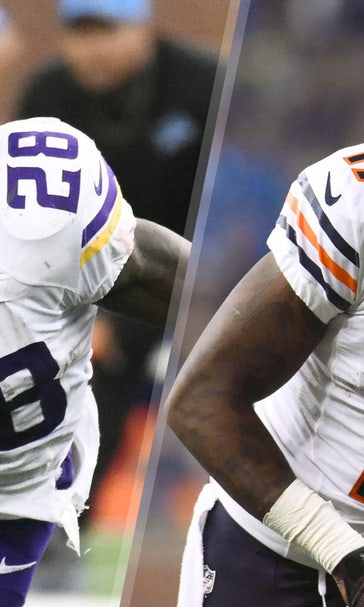 Six Points: Vikings vs. Bears
October 30, 2015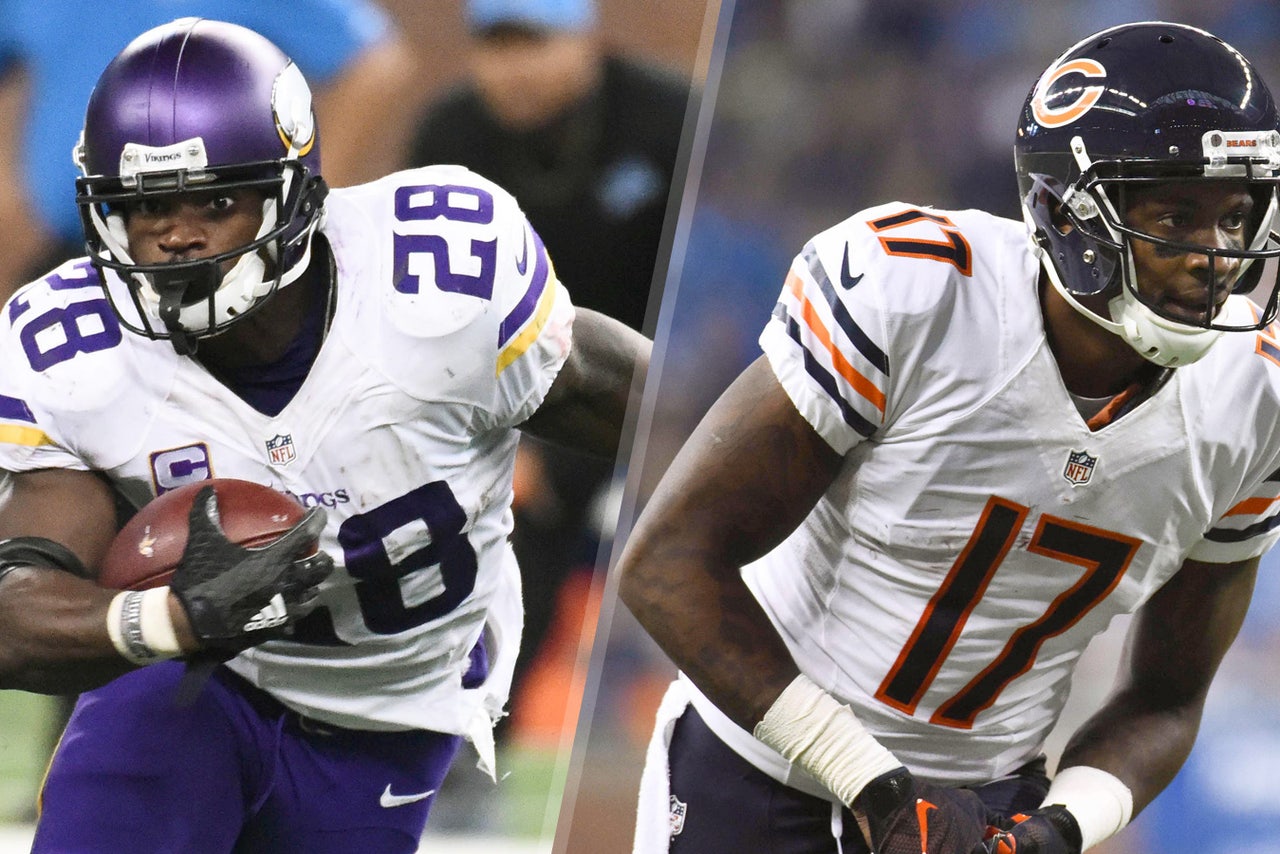 1. Break at least one long run with Adrian Peterson
Teams have keyed on Adrian Peterson each of the past two weeks, and both times the All-Pro running back has done just enough to help the Vikings pull out a victory. Last week he ripped off a season-long 75-yard carry against the Detroit Lions. Peterson's impact will draw Chicago's defenders into the box; he needs to pierce that first line of defense just once in order to break another long one.
2. Dedicate extra defenders to Alshon Jeffery
Alshon Jeffery gives the Bears their best chance to sting Minnesota's secondary. The wide receiver has the ability to make game-changing plays outside the numbers, which stretches out an opposing defense. The Vikings should sacrifice some underneath coverage so that two defenders can account for the 6-foot-3 pass-catcher on almost every play. Fighting for a new contract and finally healthy, Jeffery presents a threat that should not be taken lightly.
3. Trust rookie starters to make big plays
The Vikings should continue to embrace their youth against the Bears, since it has paid such huge dividends so far this season. Rookie stars have emerged on both sides of the ball, as middle linebacker Eric Kendricks (second-round pick in 2015) and wide receiver Stefon Diggs (fifth-round pick) have assumed starting roles. Diggs is already the team's leading receiver with 324 yards; Kendricks is second on the team in both tackles (35) and sacks (four).
1. Try to confuse Teddy Bridgewater
As clean and concise as his decision-making has been, Teddy Bridgewater is only a second-year quarterback. Chicago's John Fox is a wise old coach, though, and he has a defensive coordinator in Vic Fangio who knows how to create chaos with his 3-4 scheme. The Bears will need to stop the run and dial up some unusual pressure packages in order to throw Bridgewater off his game this Sunday.
2. Go with a steady dose of Matt Forte
Matt Forte has been the Bears' bread and butter this season, per usual. Chicago's veteran running back was not happy about having a week off, as he's healthy and putting together a stellar season. Before Week 7, he was the NFL's leading rusher; now there are five backs in front of him. Expect him to run with a vengeance when the Vikings visit Soldier Field. 
3. Let Jay Cutler take some shots downfield
Alshon Jeffery's return has opened things up a bit for the Bears on offense. Quarterback Jay Cutler had his most productive day of the year with his top receiver back in the fold, as he threw for 353 yards in Chicago's overtime loss to the Detroit Lions in Week 6. Cutler should continue to look deep when dropping back to pass; he'll at least have a chance to draw a flag on Vikings cornerback Xavier Rhodes (nine penalties for 96 yards in 2015).
---
---