Theo Riddick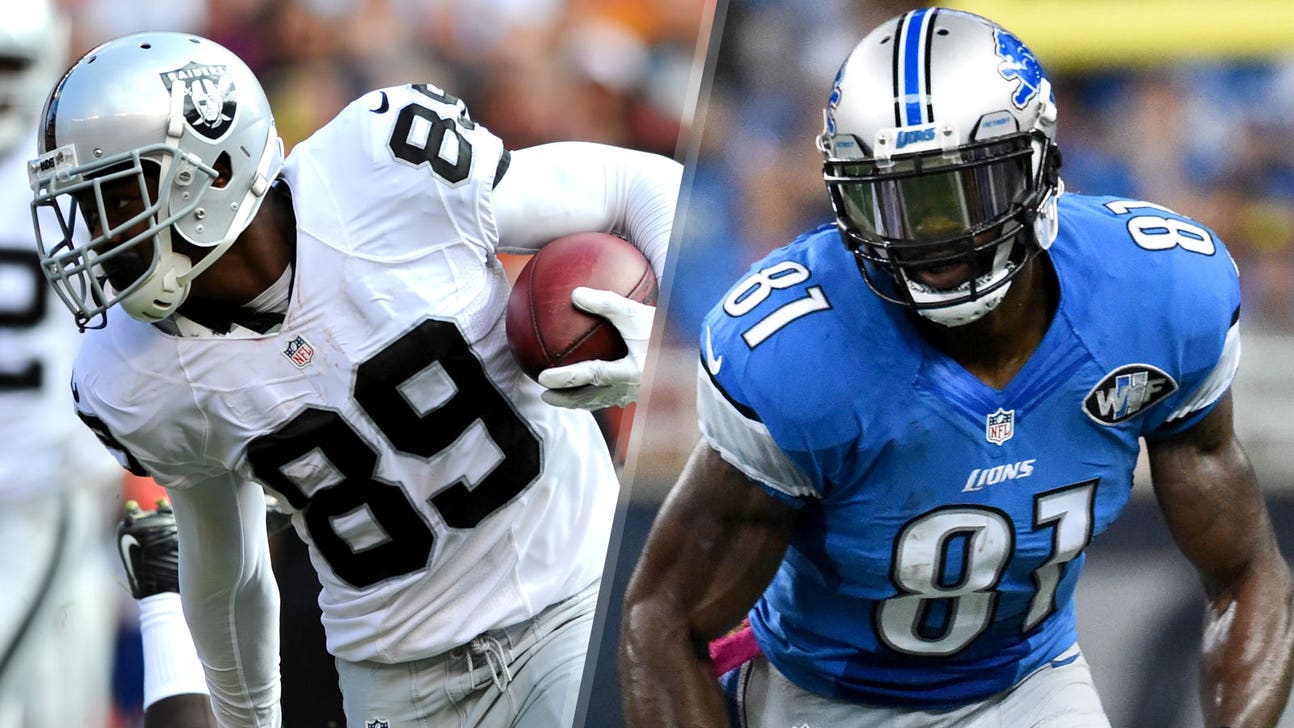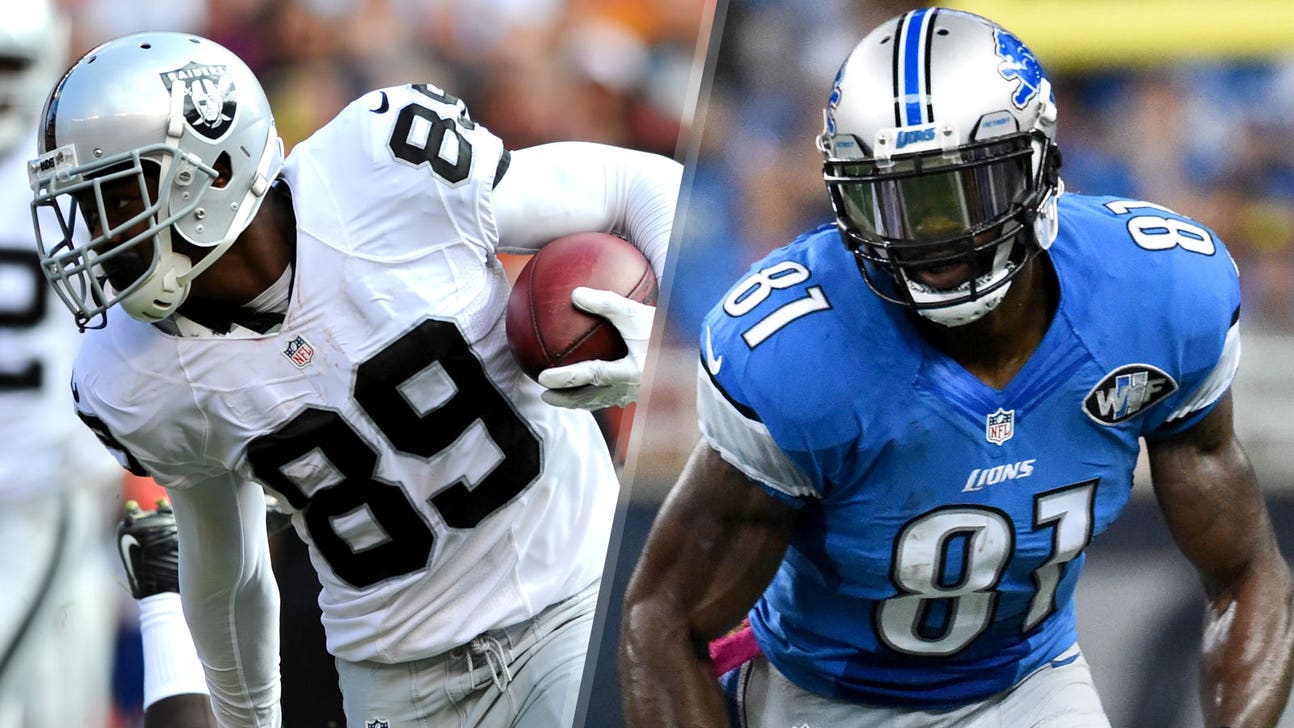 Theo Riddick
Six Points: Raiders vs. Lions
Published
Nov. 20, 2015 8:00 a.m. ET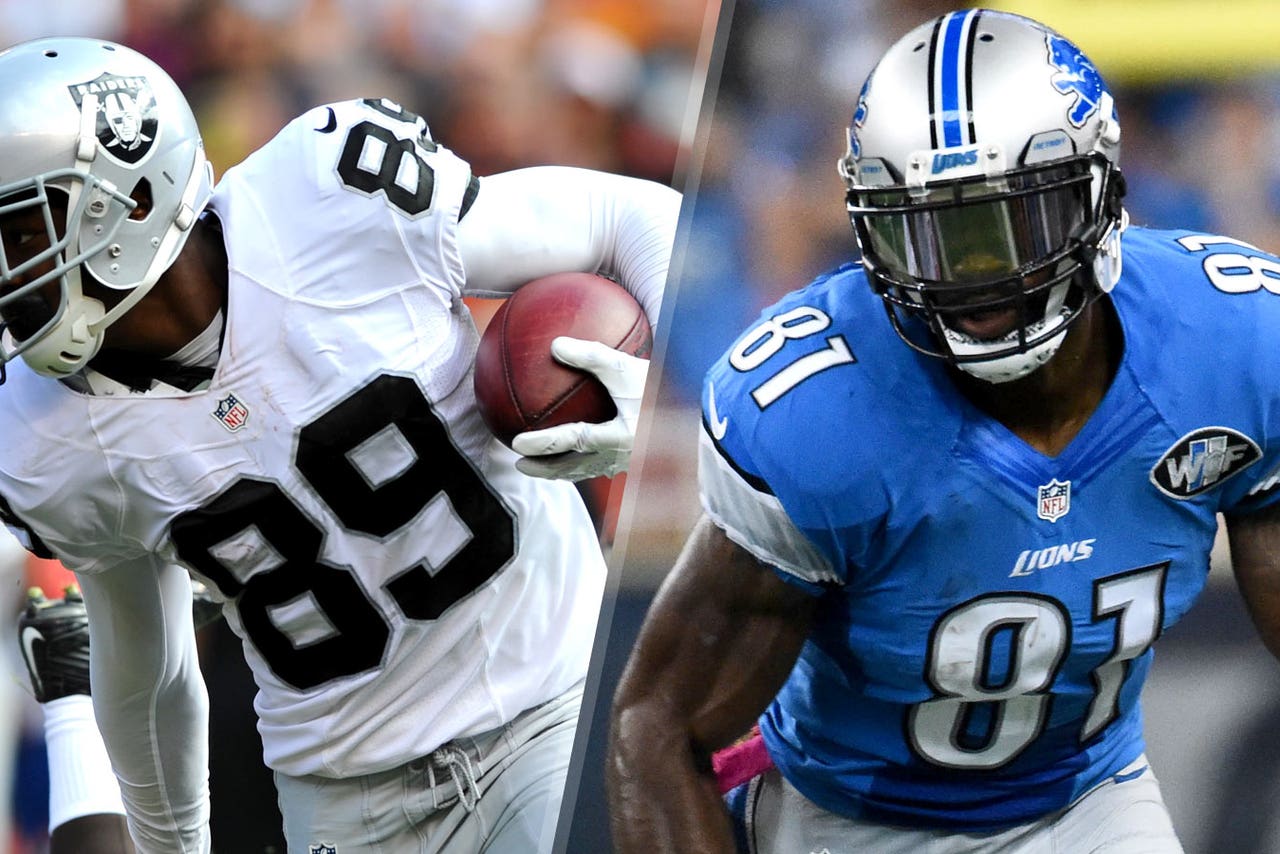 The Detroit Lions (2-7) are about to begin a three-game home stretch at Ford Field, starting with a clash against the Oakland Raiders (4-5) on Sunday. The Raiders need a win to keep their playoff hopes alive, while the Lions just need to give their fans something for which they can cheer.
Will the Lions rally and win back-to-back games for the first time in 2015, or will the Raiders make a statement with a big win on the road?
Here are three keys to the game for both the Raiders and the Lions.
Can you beat the Crowd's Line? Submit your final score prediction below. Good luck!
1. Get turnover-free play from Derek Carr
Derek Carr is throwing balls to the other team for the first time since his turnover-prone rookie year. Throw two more picks like last week, and it'll help the lowly Lions stick around. Pass protection is also key; the Lions sacked Packers quarterback Aaron Rodgers three times last week, making even safe throws seem tough.
2. Find a pass-rusher opposite Khalil Mack again
The Raiders knew there was a chance Aldon Smith (3.5 sacks in nine games) might be suspended when they signed him. But, strangely, they didn't do much to fortify their depth chart behind the troubled-but-talented pass rusher. They'll need Khalil Mack to apply twice the pressure or locate someone else to rush on the other end of the defense.
3. Stop the run. Just stop it.
A former linebacker like Jack Del Rio must be furious with his team's run defense. The Raiders' last two opponents ganged up to rush for 458 total yards (458!). If they can't stop a historically-bad Lions run game, then something is terribly, horribly wrong.
1. Be ready to pounce in the secondary
The Raiders were beat pretty handily by the Minnesota Vikings in Week 10, as quarterback Derek Carr endured his first multi-interception game of the year. The Lions' secondary will have to pick off just as many of his passes in order to pick up another win this Sunday. Detroit's Darius Slay has developed into one of the NFL's finest young cornerbacks; he could come down with a stray toss or two if Carr is foolish enough to test him.
2. Scale back Joique Bell's carries
Detroit's ground game is struggling in general (66.9 yards per game, last in NFL), but starting running back Joique Bell has been particularly ineffective. His average of 2.6 yards per carry on the season is a testament to his utter lack of pop, yet he led the Lions with 14 carries for 17 yards in Week 10. Second-round rookie Ameer Abdullah is a far more explosive back; he and Theo Riddick should be getting more touches than Bell.
3. Stop making avoidable mistakes
The Lions may have won last week against the Green Bay Packers, but they looked like a team that loses a lot in the process. Kicker Matt Prater missed two extra points, All-Pro wide receiver Calvin Johnson muffed an onside kick, and the kick-block team had only 10 men on the field for what could have been a game-winning field goal for the Packers. Detroit can't afford to make the same boneheaded mistakes against the Raiders this week.
---
---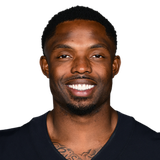 Get more from Theo Riddick
Follow your favorites to get information about games, news and more
---