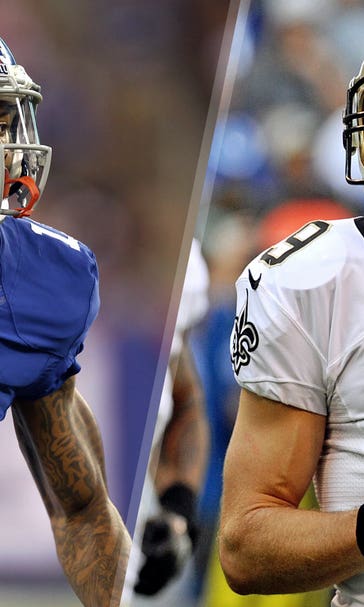 Six Points: Giants vs. Saints
October 30, 2015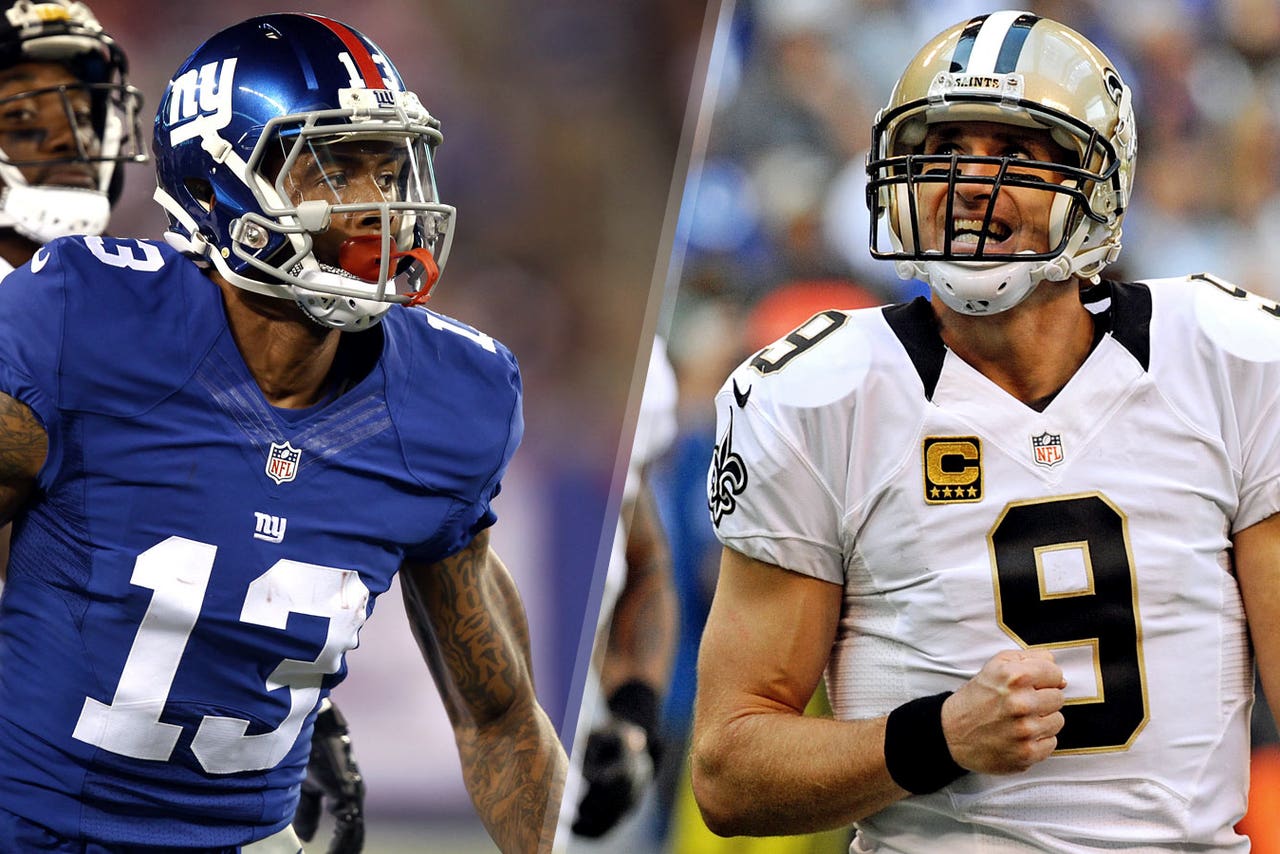 The New York Giants (4-3) and New Orleans Saints (3-4) are close in record, but most importantly, both teams have battled back from slow starts to get to where they currently are. For the Giants, they were 0-2 before running of four of their last five, while the Saints were 0-3 before winning three of their last four.
While the Saints are hoping their defense has turned the corner, they'll get a serious test from Eli Manning and Odell Beckham Jr. Manning has gotten off to a hot start in 2015, throwing for 1,776 yards, 11 touchdowns and just four interceptions.
Here are three keys to the game for both the Giants and the Saints.
Can you beat the Crowd's Line? Submit your final score prediction below. Good luck!
1. Keep the ball away from cornerback Delvin Breaux
Nine years removed from a serious neck injury that almost took his life, Breaux has gone from CFL standout to one of the NFL's best cover cornerbacks in just seven games. It took Breaux a few weeks to fully grasp defensive coordinator Steve Spagnuolo's role for him within the system, and the speed of the NFL, but over the last month he has emerged as one of the most difficult corners to complete passes on in the NFL. Breaux has allowed just 43.9 percent of passes targeted at him to turn into completions -- only one cornerback has allowed a lower completion percentage against. Tom Coughlin expects Breaux to shadow Odell Beckham Jr., and this means that the Giants will need the rest of their skill position players to step up in Week 8.
2. Use an extra blocker against Cameron Jordan
Saints defensive end Cameron Jordan has been a one-man wrecking crew for his team's pass rush this season. Over the past two weeks, he has stepped it up to another level. Cameron played a major role in wins over the Falcons and Colts -- he racked up 5 sacks, 3 quarterback hits and 12 additional hurries over that two-game span. The strength of the Giants' offensive line has been on the interior, and offensive tackles Ereck Flowers and Marshall Newhouse have struggled in pass protection on the edge. Jordan has been lining up primarily at left defensive end, and that matches him up with Newhouse. The Giants need to use a tight end to help chip Jordan on nearly every passing down.
3. Make Drew Brees beat you down field
Since returning from his shoulder injury, Brees has been efficient, but he hasn't connected on many deep pass attempts. Blame it on the injury, or the loss of Kenny Stills and Jimmy Graham to open up the defense, but either way, the Saints have not had much success in the vertical passing game. The Giants need to use safeties Landon Collins and Brandon Meriweather in the box and on short-breaking routes over the middle to running backs and tight ends.
*All stats on cornerback coverage and pressures is courtesy of Pro Football Focus.
1. Lock in on the sophomore sensation
As mentioned above, Breaux has quickly become one of the best cover cornerbacks in the NFL. This week, he draws a serious test in Beckham Jr., who's unlikely to back down from any matchup. Beckham Jr. is going to be the man to watch in the passing game, but if Breaux can slow him down, the Saints have a great shot to grab a huge victory against the NFC East-leading Giants.
2. Don't let New York's run game get going
It's blatantly obvious that the Giants are a strong offensive football team. While we know that they can throw the football, we saw in Week 7 against the Dallas Cowboys that they can run it as well. In that game, New York rushed 25 times for 132 yards and a score. While the Giants haven't looked to dominate on the ground often this year, they did just that against Dallas, and it turned out well. Expect New York to attempt to get their run game going once again in Week 8, but the Saints need to find a way to shut it down before it begins.
3. Take down Manning multiple times
In the Saints' last two victories, they've tallied nine total sacks. In the five games before that, they totaled just seven. It's obvious that the Saints' ability to get to the quarterback can make all the difference defensively, especially since it makes life a whole lot easier for their secondary. While the defense has stepped up big over the last two weeks, it's going to be vital that they do so once again on Sunday.
---
---