Six Points for Week 14: Steelers in for a fight to the finish
BY Mike Garafolo • December 14, 2015
CINCINNATI
The Steelers' players were on their backs, getting loose for what they knew would be a physical game that would take its toll on their bodies when Vontaze Burfict walked over to their side of the field.
Even the Bengals' players had a feeling Burfict was going to create a stir  Sunday. He was the one who knocked Le'Veon Bell out for the season earlier this year, and the Steelers didn't like the way he celebrated while Bell was down in pain. They'd be directing their ire toward him, so he apparently wanted to beat them to the punch by stirring things up in the pregame.
After a few shoves and some barking between the players, the Steelers were ready to go.
"Any of those guys who are asleep and not ready to play, when you do something like that during pregame and you start the pushing and the shoving and the skirmishes that were going on out there, you wake everybody up," Steelers running back DeAngelo Williams told FOX Sports in the locker room after the Steelers knocked off the Bengals 33-20 for their fourth win in five games.
Williams added: "We knew going in that it would be a physical game. We won the AFC North last year, they wanted to be AFC North champs today, and we weren't having that."
Would the Steelers have beaten the Bengals as convincingly without Burfict's pregame instigation? Perhaps.
Andy Dalton still would've fractured his hand, Tyler Eifert still would've suffered a concussion, George Iloka still would've left the game due to a nagging groin injury and the Bengals still probably would've been as flat as they were, despite some solid play late in the game from AJ McCarron (22-for-32 for 280 yards, two touchdowns and two interceptions -- one of which was returned by William Gay for a touchdown) that should give them a bit of confidence he can play well in Dalton's absence.
But Burfict's pregame antics, which might have been in response to Steelers defensive lineman Vince Williams' tweet last month saying he would be "painting that boi on sight" if he saw him in South Beach, gave the visitors an energy boost and a reason to brag afterward.
"The cheap-shot, extracurricular stuff, we knew we were going to have to do it," Steelers guard David DeCastro said. "And we come out there before the game ... I don't know how that guy was on our side of the field. That's just stupid. ... He's just walking over looking like he's taunting us. It's like, 'Is this guy really doing this?'
"Vinny came over and got in his face and it escalated from there. I don't know what the rules are on that, but it's pretty stupid."
The physical play spilled over into the early part of the first quarter, when Steelers wide receiver Antonio Brown and Bengals corner Dre Kirkpatrick drew offsetting penalties when they got into a slap fight after a play. A few minutes later, Burfict got away with an attempted kick to a Steeler's head while he was getting up off the ground.
After the game, Bengals offensive tackle Andrew Whitworth blamed the NFL for not stepping in after Williams' tweets. Bengals cornerback Adam Jones went off on the Steelers' "gangsters" in an Instagram video posted before the game and that caught a lot of people's attention after it.
The problem for Cincinnati is the Steelers got the early lead and remained fired up while the injuries to Dalton, Eifert and Iloka quickly deflated the Bengals. Once Dalton showed up on the sideline with a cast on his hand, it was pretty clear this game was over -- and the Bengals' season was in jeopardy as well.
Early indications from the Bengals' postgame locker room were that Dalton is out at least for the rest of the regular season, with a return at some point in the playoffs a possibility. He said he'll know more on Monday after seeing a specialist.
"Tom Brady was in the same situation when he got the opportunity," McCarron said of his chance to shine. "I've got to make the best of it."
The Bengals (10-3) should be extremely thankful they built such a big lead in the division because the Steelers (8-5) are rolling. They've put up 30 or more points in each of their last five games, and their defense, led by first-year coordinator Keith Butler, probably doesn't get enough credit. There are playmakers on that side of the ball such as Gay, who took advantage of a floating throw into the flat from McCarron on his pick six.
Gay's fifth interception return for a touchdown tied Rod Woodson's team record. His streak of five straight interceptions returned for a score is an NFL record.
"He's a helluva football player," safety Will Allen said of Gay, whose four-part dance after the touchdown earned him praise on the Internet but a flag on the field for excessive celebration. "Nobody gives him his props around the league, but he doesn't give up touchdowns, he doesn't give up big plays and he hurts teams with his play-making ability and his knowledge of the game."
Stephon Tuitt displayed some impressive knowledge of his own.
The Steelers worked all week on a middle screen pass they'd seen the Bengals run before. Tuitt was ready for it when Giovanni Bernard came at him, acted as if he were going to block him and then slipped inside. Tuitt wrapped around Bernard and made a nifty grab of the low pass from Dalton. 
Tuitt then collided with Cam Heyward, which cost him some return yardage. It also cost Dalton and the Bengals because Dalton's diving tackle attempt resulted in his broken hand.
"They've been pretty lucky. We've had some injuries, but it's a law-of-averages kind of thing," DeCastro said of the Bengals. "In the NFL, people are going to get injured. They've been lucky since the beginning of the season and now they're going to have to battle through some stuff now, too. That's the way it is."
Not that it's smooth sailing for the Steelers. For as hot as they've been of late, they're still trailing the New York Jets and Kansas City Chiefs for wild-card spots due to tiebreakers and remain two games behind Cincy for the AFC North lead. The Steelers also have a tough matchup with the Denver Broncos on deck next week.
So while coach Mike Tomlin was pounding his chest and pumping his arms on the way off the field, the fact is the Steelers still have plenty of work to do before they can start celebrating for real.
They know that, which is why they claim they're not looking at the standings.
"It's easier in the beginning of the season because you have so many games left," DeCastro said. "Now you kind of look, but you have to hold yourself back."
Just like Burfict probably should have.
"It makes you feel even better when they have to do fake stuff like that," DeCastro said. "I don't know what their thought process was, but it's football. The game is played between the whistles."
JOSH NORMAN'S VALUE HAS DOUBLED
Carolina Panthers cornerback Josh Norman is headed toward free agency in the spring and a potential monster payday, though the franchise tag will surely be in play to keep him off the market.
With that said, I polled five team contract guys and a half dozen agents to see what they estimated Norman's breakout season has done for his value.
The consensus is it's roughly doubled.
Before the year, Norman was a scrappy player with only 22 starts in three NFL seasons. He was a starter in his rookie year, then he was demoted and then he was back to starting again. As Norman's scrap with Cam Newton in training camp showed, he was a hothead at times and there were questions about his personality.
Now, that fire is seen as a positive.
"I say (he was worth) six to eight million because of character concerns," a team contract negotiator said, "but the way he's playing now, you can live with it and love it."
All of the agents and contract guys polled were in the same $6 million to $8 million range when estimating Norman's value before the season. The average estimate was $7 million.
The franchise tag for cornerbacks was $13.05 million this season. It will be a tick higher this upcoming season. That will be the starting point for long-term talks between Norman and the Panthers. So his value as a shutdown cornerback is about twice as high as it was before the season as a player with potential that hadn't yet been tapped.
The Panthers tried to get a deal done with Norman before the season. They were unsuccessful. It's unclear how close they came to the $7 million price tag, though that probably would've gotten it done. Now, they'll likely be dishing out much more over the next few years to keep Norman in their secondary.
DON'T QUIT ON CLOWNEY
Blake Bortles had three touchdown passes on Sunday and has 30 on the season for the Jacksonville Jaguars.
Sammy Watkins had a 47-yard touchdown catch from Buffalo Bills' quarterback Tyrod Taylor. He has seven touchdowns this year and is averaging 18.4 yards per reception this season.
The Oakland Raiders' Khalil Mack added five sacks to his total for the season, which is now up to 14.
Those are what the third, fourth and fifth picks in the 2014 NFL Draft did on Sunday and have done so far this season. So before the Sunday night game even kicked off, many were once again declaring the Houston Texans taking Jadeveon Clowney at No. 1 overall instead of all three of those players to be one of the biggest mistakes in recent draft history.
But Clowney had two sacks Sunday against the New England Patriots, the first coming after he beat a pair of blockers. It was an outstanding athletic play and a sign he may be rounding back into form after microfracture surgery last offseason. Clowney, who quickly chased down a run from behind a few plays after his first sack, now has 4 1/2 career sacks -- all of which have come in his last six games. That's a 10-plus-sack pace over a full season and, if he continues to get healthy, one can only imagine that pace will pick up.
So while the St. Louis Rams appear to have made the clear mistake of taking struggling offensive lineman Greg Robinson at No. 2 overall, don't declare the Texans' choice of Clowney a mistake just yet. Give that one time before judging.
JACKSONVILLE (OFFENSIVE) JUGGERNAUTS
Thanks in large part to the play of Bortles and his targets, the Jaguars have now put up 326 points this season. That's the 10th-highest total in the 21-year history of the organization.
Jack Del Rio's 2007 Jags hold the franchise record with 411 points scored. This year's team has to average just more than 28 points per game over the final three weeks to match that mark. It's doable, but more important for Gus Bradley, so is an 8-8 season.
The Jags (5-8) host the Atlanta Falcons on Sunday, then finish with road games against the New Orleans Saints and the Texans. Even a 7-9 finish would be marked progress for Bradley, whose job appears safe at this point. Next season will be huge for him, of course, but given the way this offense is rolling, there's reason to believe Jacksonville will be ready to contend in 2016.
SEAHAWKS' UNSUNG HERO
In the Seattle Seahawks' first eight games this season, they didn't gain more than 397 yards in a single game. Over the past four weeks, they've had more than 400 yards every week.
There are multiple factors at play, namely outstanding play from Russell Wilson (16 touchdown passes and no interceptions during the stretch) and Doug Baldwin (eight touchdowns over the last three weeks), but don't forget about center Patrick Lewis.
They know in Seattle what Lewis has meant to the Seahawks' season, yet he hasn't gotten enough credit nationally for improving a line that was reeling after Max Unger was traded to the Saints in the offseason as part of the Jimmy Graham deal. Lewis, who took over for one-time defensive lineman Drew Nowak, has improved the communication up front. That's helped keep the pressure off Russell Wilson, who looks a lot more comfortable than he did early in the season.
The Seahawks are hot and it's because of their offensive and defensive stars. It's also because of a guy who hasn't gotten enough attention, and that's former Packers undrafted free agent Lewis.
GIANTS WATCHING VERNON
One thing to watch during Monday night's game in Miami will be Dolphins defensive end Olivier Vernon.
The Giants will be watching him, and they hope the officials are, too.
You may know Vernon as the Dolphins' best healthy pass rusher this season. (His 6 1/2 sacks are second to injured Cameron Wake's seven.) You may also know him as the guy who went low on Marcus Mariota earlier this season in a hit that resulted in a knee sprain for Mariota and a fine for Vernon.
After Eli Manning took several low hits against the Jets last week and required X-rays after the game to see whether he had suffered a significant injury to his ankle, the Giants made a note of Vernon's penchant for low hits (he went low on Matt Schaub last week, though he wasn't penalized) and plan to point it out to the officials before the game.
Keep an eye on Vernon and how low he goes on Manning.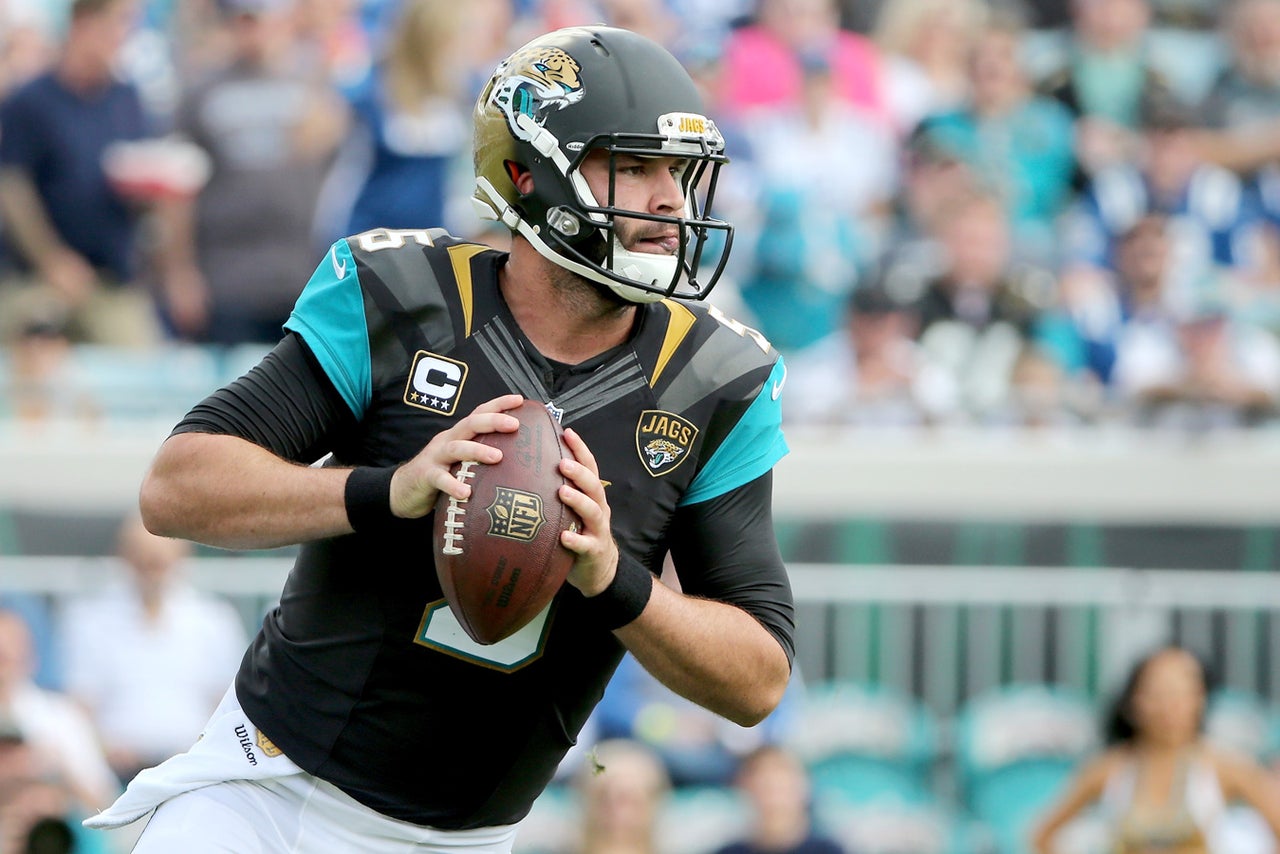 The Jaguars have built quite an offense around Blake Bortles.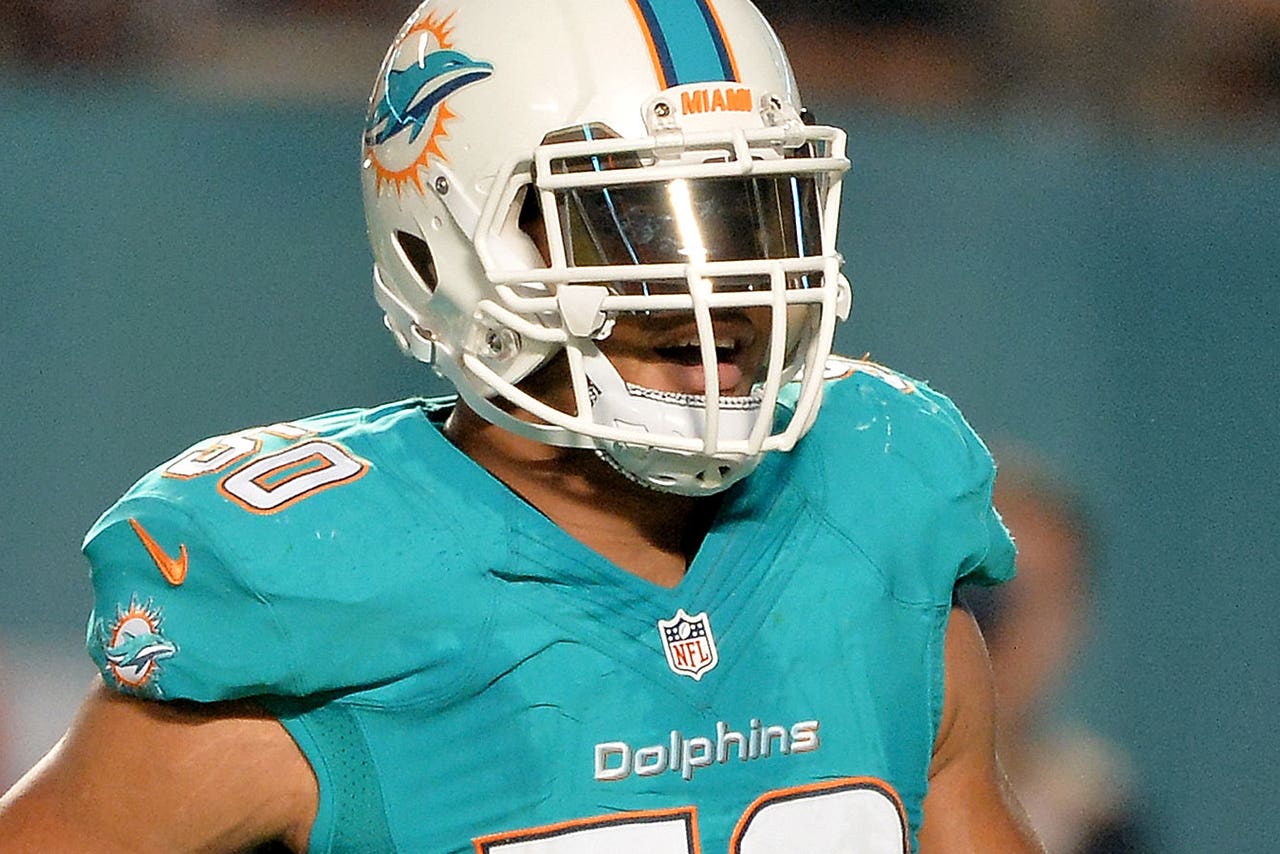 Dolphins defensive end Olivier Vernon is developing a reputation for hitting quarterbacks low.
Drafting Jadeveon Clowney No. 1 overall might not be a mistake after all.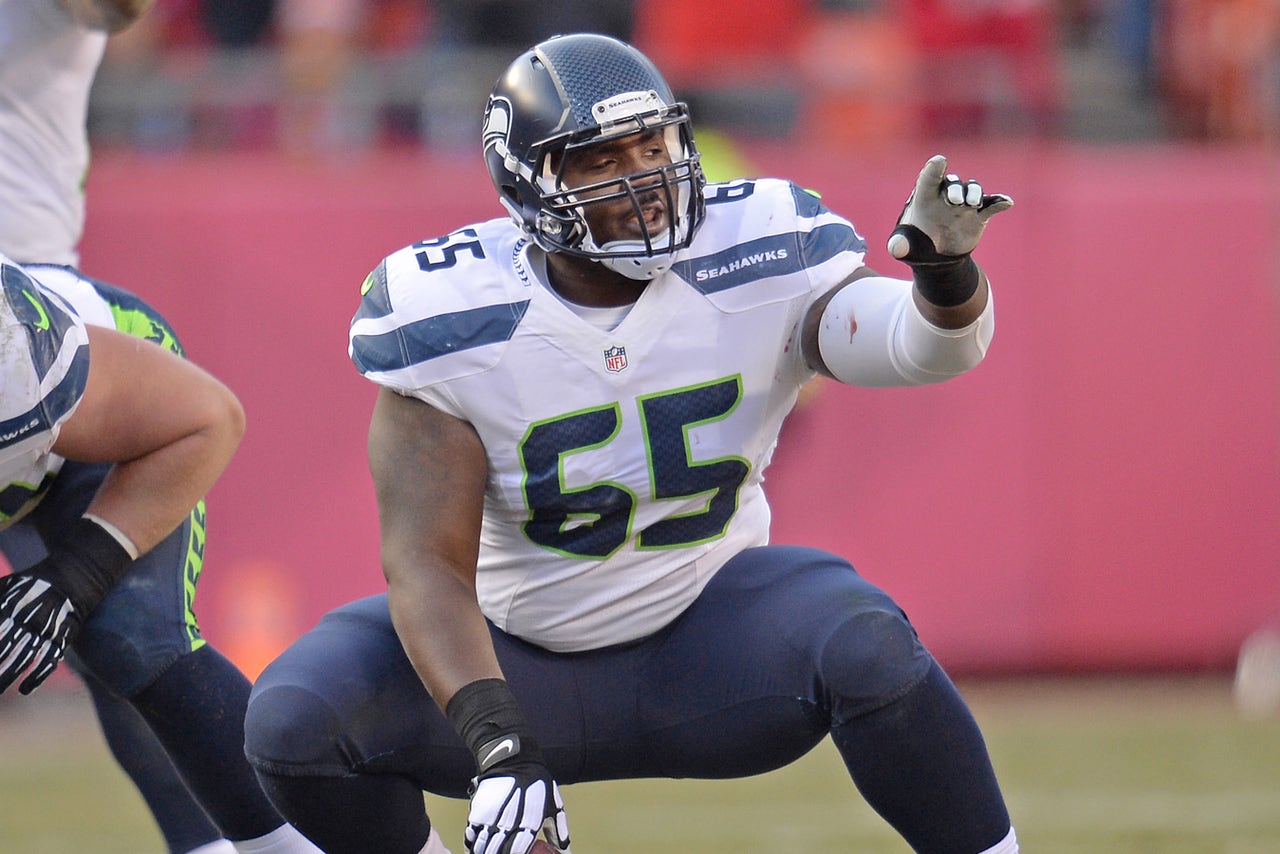 Center Patrick Lewis has held the Seahawks' line together.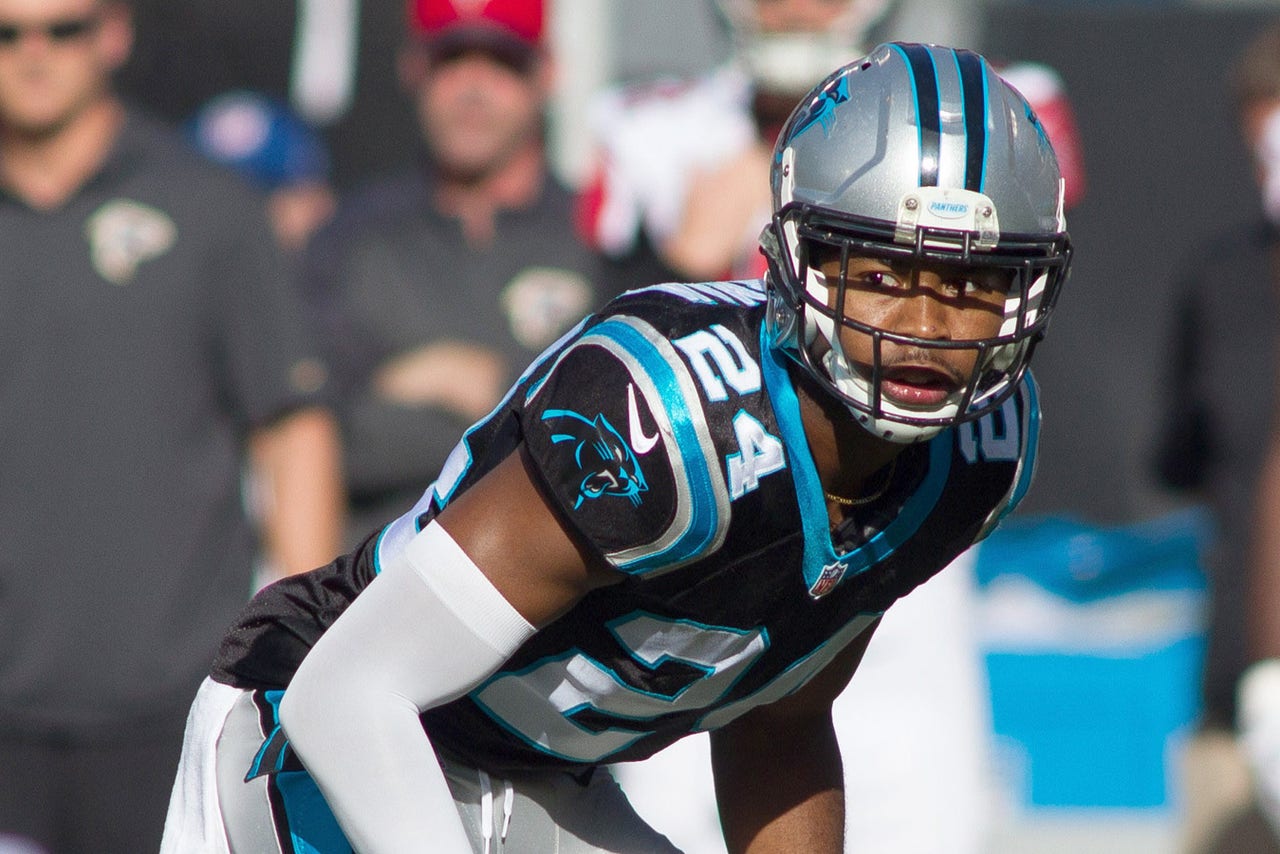 Josh Norman's big season is about to land him a big payday.

---
---