Randall Cobb
Randall Cobb
Six Points For Week 10: Packers search for answers amid losing streak
Published
Nov. 16, 2015 12:19 a.m. ET

Everyone wants it to be so simple, as if there is only one way to explain what is wrong with the Green Bay Packers.
The working theories after Sunday's 18-16 loss to the Lions -- which marked the first time Detroit won in Lambeau since 1991 -- are that they're missing Jordy Nelson, the running game isn't the same without an angry Eddie Lacy running over defenders or Mike McCarthy's turning the play-calling over to Tom Clements has ruined the flow the Packers used to enjoy when the head coach was running the offense.
The truth is it might be a little bit of everything that's keeping one of the best offenses and quarterbacks in recent years in check in 2015.
"I don't think it's that simple. The way you play, fundamentals and so forth..." McCarthy said when asked if he's considering taking over play-calling once again. "I like the way our staff works and the way it works with the players."
Rodgers was then asked what he's seeing.
"Teams are going to continue to load the box and dare us to throw the ball," last season's league MVP said.
The Packers have only three runs of 20 or more yards after racking up 11 in each of the past two seasons. Obviously, despite how good Rodgers is as a passer, opposing teams believe taking away the ground game and forcing Green Bay to go one-dimensional is the way to beat them, particularly with Nelson out of action. 
As for Nelson's absence, no one even needs to say it. He's a reliable, field-stretching presence who is a nightmare for defenses when Rodgers looks for him deep. There are dozens of examples, such as this one from last year on a Thursday night against the Vikings when Rodgers had all day to throw after a play-action fake and Nelson had all of the Minnesota secondary to carve up.
Rodgers' stats aren't horrible. He's on pace to crack 4,000 yards passing for the sixth time in his career and is projected to throw for 37 touchdowns, which would be just one fewer than last season.
But the stat that reveals how the Packers are struggling is Rodgers' 7.3 yards per attempt. That's down from 8.4 and 8.7 in the past two seasons, respectively, and is the lowest for Rodgers since he became the Packers' starter in 2008.
The Packers aren't a dink-you-to-death offense, the kind of scheme the Patriots ran last season and executed so well in the Super Bowl. No, Green Bay likes to take its shots down the field and take them in bunches. They're not doing that right now. As much as James Jones was a solid option for Rodgers early in the season, he's an aging guy who doesn't win his matchups based on athleticism but rather technique and rapport with Rodgers.
Randall Cobb, meanwhile, is receiving extra attention because of Nelson's absence. So unless the running game starts clicking again, he shouldn't expect to see 1-on-1 matchups the way he used to.
Which means perhaps the best option for the Packers' offense to revert to its old ways is Davante Adams.
Rodgers seemed to realize that, as he targeted Adams 21 times on Sunday (22, if you include the failed two-point conversion that doesn't count in the official individual stats). But the pair only connected for 10 completions, with a few shots downfield going just out of Adams' reach.
The second-year receiver missed three games and barely played in another as he's been battling an ankle injury, so perhaps he and Rodgers need more time to develop their chemistry.
"It starts with the wideouts," said Jones, who didn't have a catch on Sunday, "because I feel like we're the ones who spark this team."
Lions cornerback Darius Slay said Rodgers told him after the game he played well and he's "one of the young best" corners in the game. But Detroit had the 26th-ranked defense coming into the game, so it's not like this was a matter of a defense playing lights out.
"They have good players on their side. We had some opportunities, I missed some throws and we missed some opportunities to convert and put some more points on the board," Rodgers said. "We needed 19 points to win today. You would expect us at home to score 19."
Guard Josh Sitton told reporters the Packers need to start pushing the pace a bit.
"Throughout most of the game, our tempo was not very good," Sitton said, according to quotes from the Green Bay Press-Gazette. I don't know what it was — whether the play was slow coming in, whether we're trying to sub in and out or the refs not spotting the ball quick."
If the play was slow coming in, that's a play-calling issue. That doesn't necessarily mean McCarthy has to take that role back. It's just a matter of Clements moving things along more smoothly.
But that adds another potential issue to a list that keeps growing.
The Packers are searching for solutions to all of those problems and can only hope to find them before the Vikings take the division that many had already conceded to the Packers.
PATS LOOK TO AMENDOLA
As FOX Sports first reported Sunday night, Patriots wide receiver Julian Edelman suffered a broken fifth metatarsal in New England's 27-26 victory over the New York Giants, leaving his season in question.
Edelman's injury is a true Jones fracture and will require surgery. It's the same injury that knocked Dez Bryant out fox six weeks, though the Dallas Cowboys hit the accelerator on Bryant's recovery. Typically, the expected recovery time for a Jones fracture is 8-12 weeks. By that timeframe, Edelman could be ready for the divisional-round game, assuming the Patriots get a bye.
It's a tough blow for the Patriots, as Edelman's 57 catches for 639 yards and seven touchdowns coming into Sunday's game meant he was on track to set new career-highs in all three categories.
The good news for New England is Danny Amendola is there as a capable replacement in a similar role. Already this year, Amendola has 40 catches and two touchdowns. On Sunday, he had an 82-yard punt return in the third quarter to set up a touchdown that kept the Pats in the game. He then had a 12-yard catch on fourth-and-10 to keep the game-winning drive alive and he capped that drive with a 9-yard catch to set up Stephen Gostkowski's 54-yard field goal.
Amendola added 7 yards on that last reception with a pivot and a spin move that fooled Giants defenders Brandon Meriweather and Jonathan Casillas. Gostkowski's game-winning kick barely slid inside the left upright, so the Pats needed every extra inch Amendola created with that outstanding move.
Losing Edelman will hurt New England. Having Amendola as a fallback option will help significantly.
A JOHNNY FOOTBALL SIGHTING
It was late in the third quarter when Johnny Manziel looked downfield and didn't see anyone open, so he moved left to escape the pocket, only to be grabbed by the Pittsburgh Steelers' Jarvis Jones.
Manziel spun, forcing Jones to try to hang on with one hand. He was unable. Manziel then froze linebacker Arthur Moats with a pump fake and darted up the middle. He was tackled just before he crossed the goal line for an 11-yard gain.
It was proof Johnny Football still exists.
"That looked like the Cotton Bowl," CBS announcer Ian Eagle observed.
The drive didn't result in any points, thanks in large part to a holding penalty on rookie guard Cam Erving and a sack of Manziel when linebacker Ryan Shazier bulled right through rookie running back Duke Johnson, but Manziel was outstanding on that drive. He completed nine of 10 passes for 82 yards before he was intercepted on a fourth-and-goal play when he was simply taking a chance because he had to.
Manziel was fitting passes into tight spots on that drive and all game, really. He was 33 for 45 on the day for 372 yards, which shattered his previous best of 182 yards set in the opener this year when he relieved an injured Josh McCown.
At this point, the Browns and head coach Mike Pettine can't possibly keep Manziel on the bench. Pettine's team (2-8) is trending downward and, given the fact he's a defensive coach, the Cleveland defense's ranking 29th in the NFL is an issue. The conversation regarding the Browns often seems to revolve around the quarterback position, but frankly this team has issues all over the place. Manziel has played well recently, considering the short week he had to prepare for the Cincinnati Bengals and the fact he's working with targets who are struggling to get open. When Manziel held the ball on Sunday, replays often showed it's because he had absolutely no open options.
The Browns wanted to do the slow rollout for Manziel this year after he had off-field issues this offseason and wasn't as committed to his craft last year. Aside from the incident with his girlfriend that didn't result in any charges, Manziel has done everything the Browns have asked on and off the field.
Pettine's job security has to be in question, even if owner Jimmy Haslam has been preaching patience. Haslam is the one who made a strong recommendation for Manziel. Pettine surely realizes that.
If the owner sees a quarterback showing signs of breaking out and a head coach holding him back, that's a face-off Pettine might wind up losing.
COWBOYS DRAMA PERSISTS -- AS DO PLAYOFFS HOPE
On FOX NFL Kickoff Sunday morning, I took the viewers through a crazy week with the Dallas Cowboys that included Bryant's rant against the media. Sources said that day began with Greg Hardy arriving late for work and missing nearly all of the morning's meetings. It's unclear if Hardy was disciplined at all, though it's obvious he didn't lose out on any playing time on Sunday against the Buccaneers.
On Friday, linebacker Rolando McClain showed up and started complaining about a foot injury and other aches he'd been practicing through. McClain also made a comment to a few teammates that maybe it's time for him to retire again, though that was taken with a grain of salt because McClain often talks about walking away when he's frustrated.
It's nuts at Valley Ranch these days, with players wondering what each day will bring.
"We love the attention," one said last week.
Of course they do. Which is why Bryant's telling team PR man Rich Dalrymple to "fix this" during his rant was hysterical. The Cowboys rarely try to "fix" controversies, as the Hardy situation has shown. They just roll with them and try to win in the meantime.
That's the problem. They're not winning. The veterans believe that led to the frustration for Bryant last week, when he and other players realized they have to be near-perfect in the final seven games under Tony Romo to even have a chance in the NFC East.
Sunday's loss to the Tampa Bay Buccaneers made things even more difficult. If Dallas goes 6-1 the rest of the way, the Cowboys have to hope the Giants go 3-3 or worse while the Eagles and Redskins are no better than 4-3, and then hope to win on tiebreakers.
Now that would be dramatic.
PEYTON'S INJURIES GIVE KUBIAK COVER
Gary Kubiak said after the Denver Broncos' loss to the Kansas City Chiefs on Sunday he shouldn't have played Peyton Manning after it became clear Manning was dealing with injuries to his ribs and foot.
Kubiak surely felt the pressure of Manning's being on the verge of passing Brett Favre for the all-time passing yards record. Heck, Kubiak probably felt the pressure of Manning's last name.
But now Kubiak has to make a decision to right his team before a two-game losing streak turns into three and before Manning gets even more banged up. Kubiak can't just make the change without injury as a cover and this week's issues provide the chance for just that. We'll see if Kubiak takes advantage, particularly because the Broncos will face the Chicago Bears next week.
If there's one coach who knows about the importance of getting to Manning, it might be John Fox.
CAMPBELL TRIES TO RALLY FOR JOB
Dan Campell got off to such a strong start as the Miami Dolphins' interim coach that we started to wonder whether he would quickly lock up the full-time gig. The Dolphins then lost badly to the Pats and Bills, leading many to once again peg him as a place-holder.
Now, after Sunday's comeback win over the Eagles, Campbell is earning some more respect from his players.
Here's a big factor to consider as it pertains to Campbell's chances of being named Miami's full-time head coach: Sources say team executive VP of football operations Mike Tannenbaum has a strong say right now when it comes to who plays on Sundays. That's power usually reserved for the head coach. However, since Campbell doesn't have much experience, Tannenbaum is in charge and Campbell seems to be just fine with that.
Tannenbaum likes to have control. He always has. If Campbell leads this team to a strong finish, his ability to co-exist with Tannenbaum and abide by his wishes for a big say on game-day decisions could make him a legit candidate.
---
---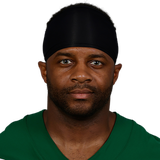 Get more from Randall Cobb
Follow your favorites to get information about games, news and more
---