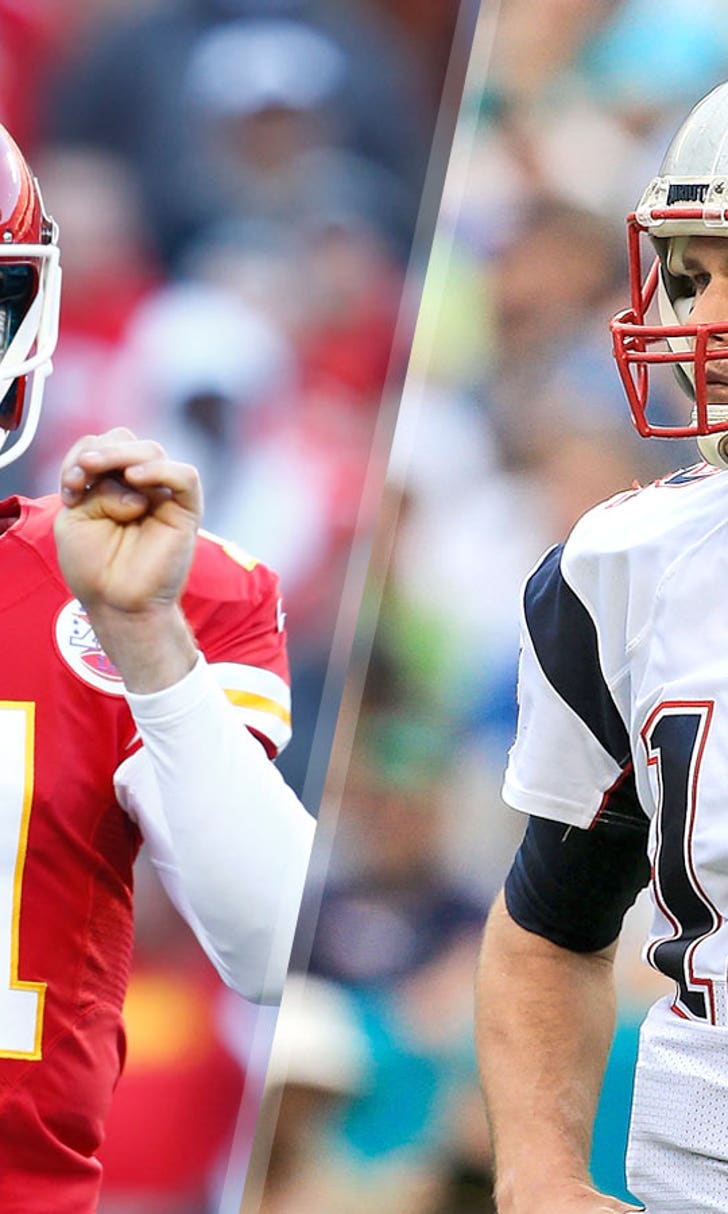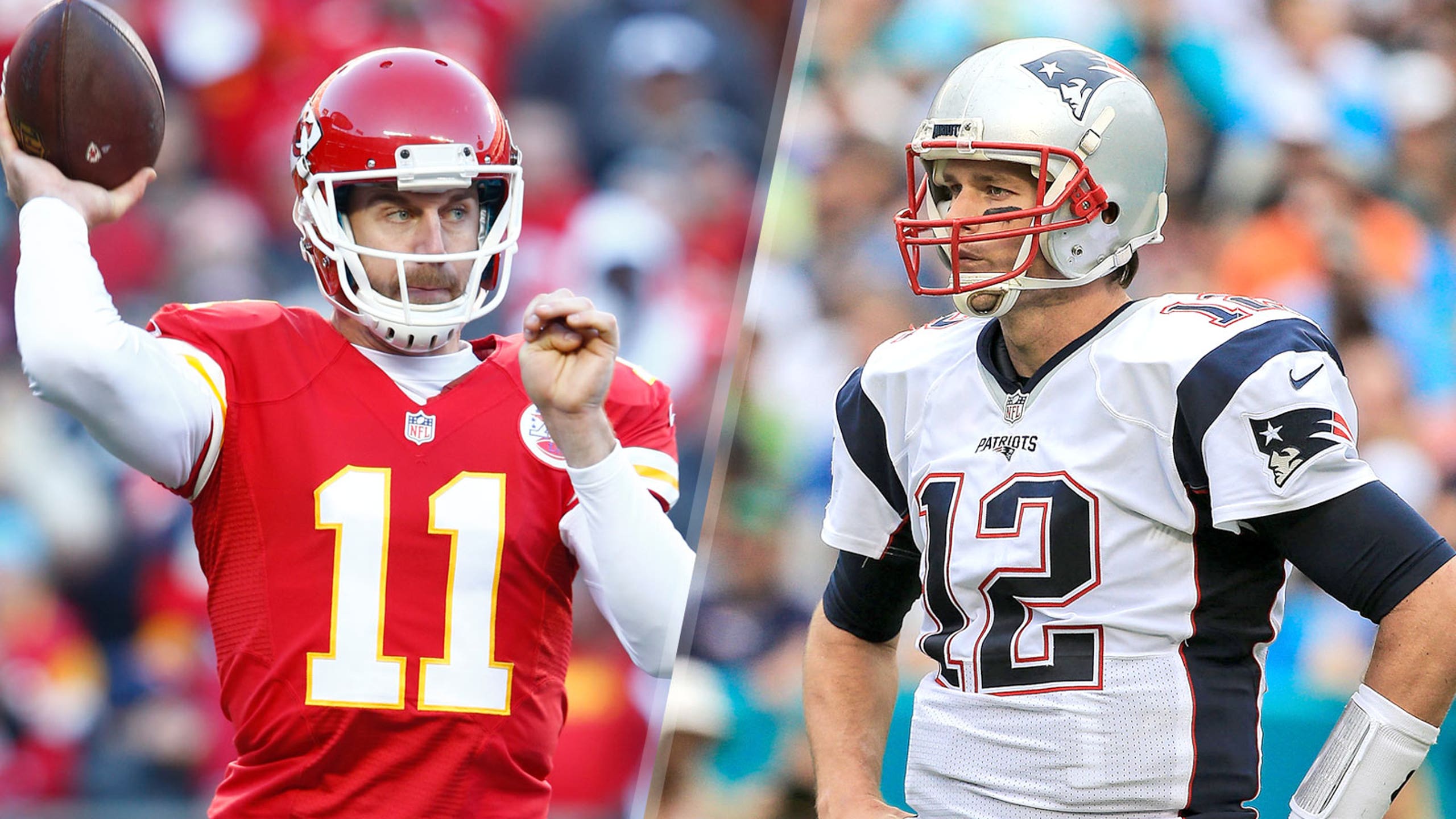 Six Points: Chiefs vs. Patriots
BY foxsports • January 15, 2016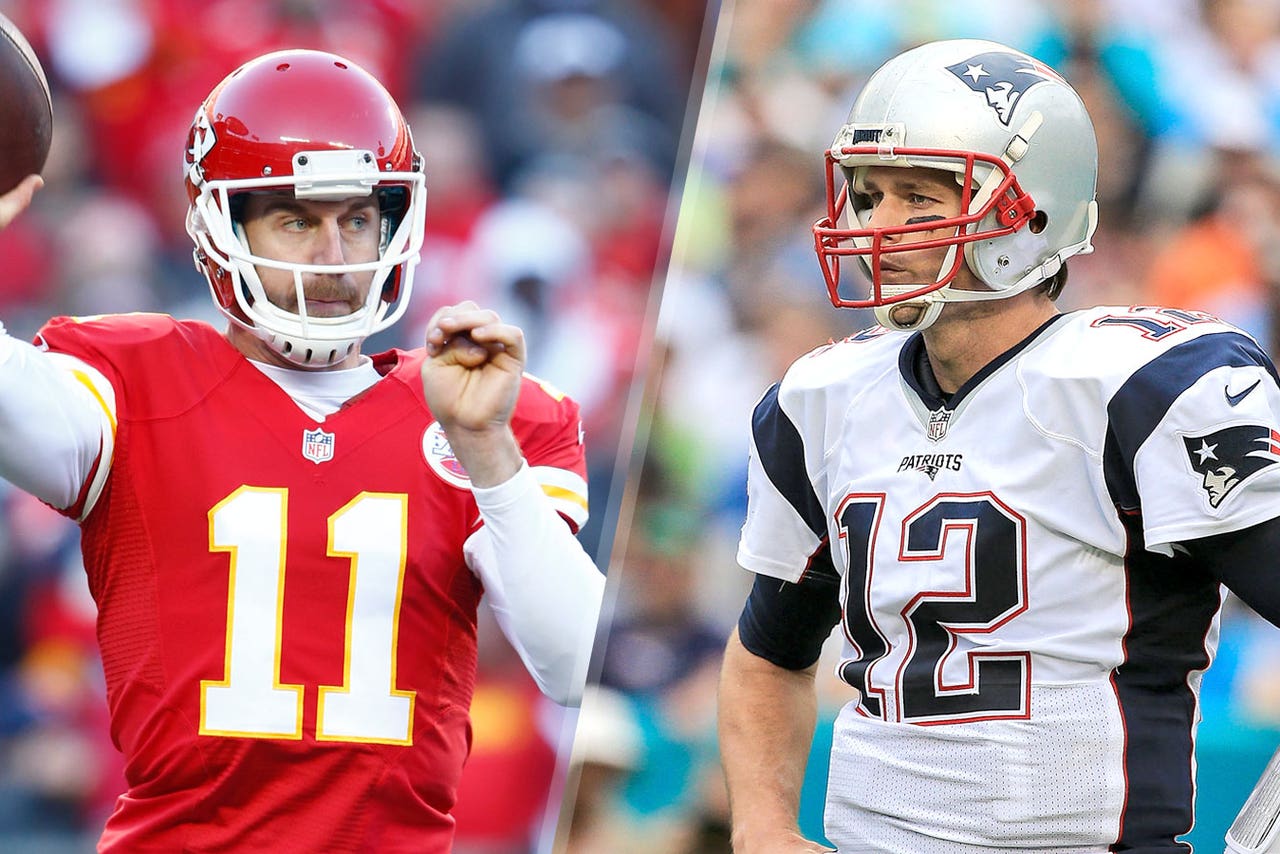 "We're on to Cincinnati." That's what came from the last time the Kansas City Chiefs and New England Patriots met. The Chiefs blew out the Patriots at home, 41-14, set a world record for the loudest stadium, and spurred Bill Belichick's famous "We're on to Cincinnati" rant.
Now, the two teams are meeting in the playoffs on Saturday with a berth in the AFC Championship on the line. Will the Patriots improve their 14-3 home record under Tom Brady and knock off the Chiefs in this rematch? Or will Kansas City win its 12th straight game and come one step closer to a Super Bowl?
Here are three keys to the game for both the Chiefs and the Patriots.
Can you beat the Crowd's Line? Submit your final score prediction below. Good luck!
1. Beat Brady's mix-and-match O-line
Put simple: New England becomes mortal when Tom Brady takes playoff hits. So it would seem, despite Brady's quick release, that these Patriots are super-vulnerable; they've started more line combinations than any team since 1991. More adjustments might be needed to counter Justin Houston, who's regaining his pass-rushing form.
2. Zero in on Edelman
So what if he's missed seven games with a broken foot? Julian Edelman adds a missing element to New England's receiving corps that the Chiefs just can't overlook. His return might require constant attention from standout rookie Marcus Peters, who's shifty enough to stay with him. But that alone is a win for the Patriots, who'll take their match-ups where they find them.
3. Step up, Chris Conley
Jeremy Maclin (87 catches, 1,088 yards, eight touchdowns) has a high-ankle sprain and can't be counted on to play, let alone reprise his role as WR1. So, it'll fall on a third-round speedster out of Georgia to work with Alex Smith. Good luck beating the Patriots in Foxboro if Smith and the rookie aren't on the same page.
1. Use Julian Edelman to negate pass rush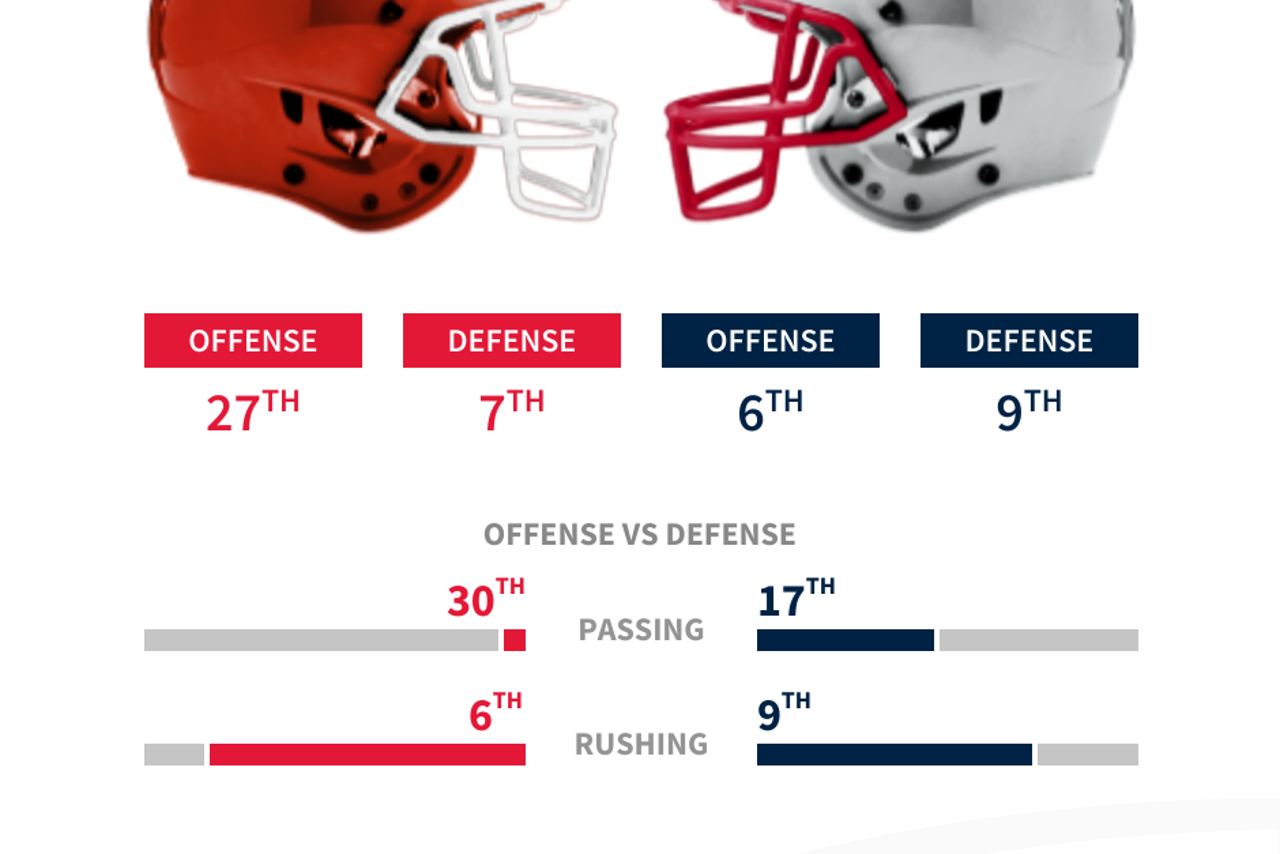 The Patriots' offensive line has struggled lately, failing to protect Brady week in and week out. Fortunately, two key players are returning from injury to help. Left tackle Sebastian Vollmer is expected to play, as is Edelman. The latter, however, can help negate the pass rush in a big way. Using Edelman on quick passes and short routes can help negate the Chiefs' pass rush by getting the ball out of Brady's hands quickly -- something he's had a hard time doing in recent weeks. Edelman's return cannot be underestimated. He'll have a huge impact on this game.
2. Contain Alex Smith in the pocket
Smith is sometimes overlooked as a running quarterback. He had the fourth-most rushing yards by a quarterback in the NFL this season, finishing the year with 498 on the ground. The Patriots can't overlook Smith's running ability as he's very capable of moving the chains with his legs. Whether New England has to spy Smith with a linebacker or play more zone, the Patriots have to contain him in the pocket and not let him make plays with his feet.
3. Take away Travis Kelce 
Jeremy Maclin is a question mark for this game, which leaves the Chiefs with less-than-stellar talent on the outside. Smith will certainly use his athletic tight end in Kelce fairly often in this one. Fortunately, the Patriots have a group of talented safeties, led by Devin McCourty. He should be able to match up with Kelce and follow him wherever he goes. Duron Harmon is capable of doing the same, giving defensive coordinator Matt Patricia several options.
---
---