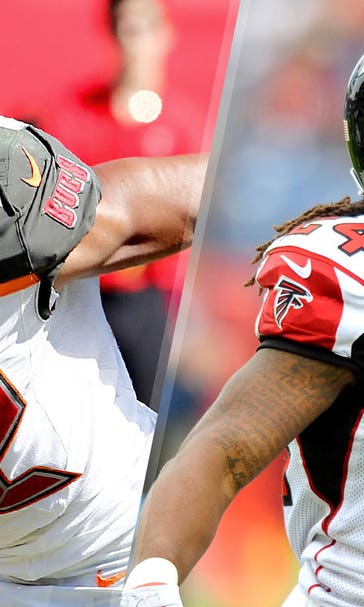 Six Points: Buccaneers vs. Falcons
October 30, 2015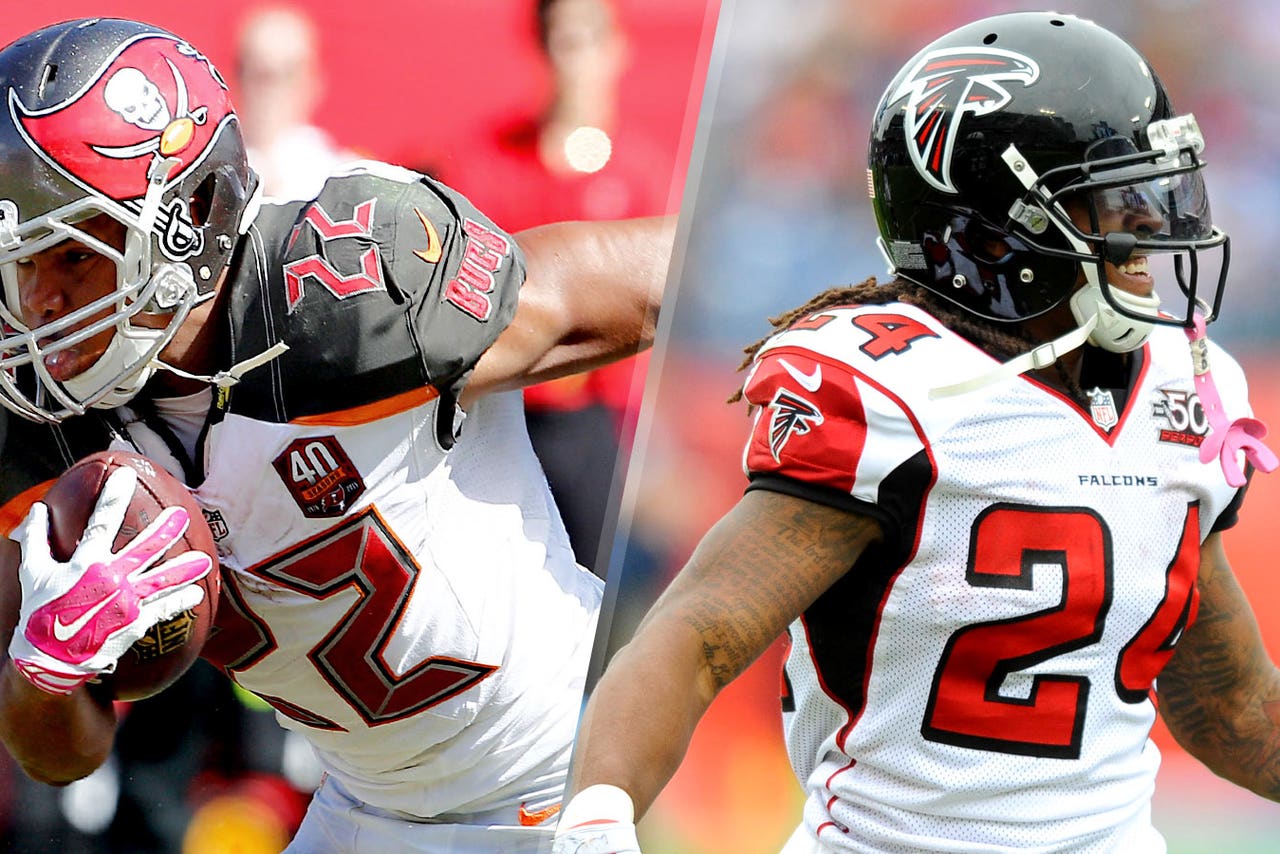 The Tampa Bay Buccaneers (2-4) are fresh off a simply brutal last-minute loss to the Washington Redskins 31-30 in Week 7. Now, they draw the Atlanta Falcons (6-1) who have been rolling along and winning games with both stellar offense at times, and great defense at others.
Both Tampa Bay and Atlanta have been paced by the strong play of their running backs, Doug Martin and Devonta Freeman. The question is, will both be able to run wild in Week 8, or will the defenses be able to slow two of the NFL's top rushers? There's plenty to talk about on both sides of the ball, and we haven't even gotten to No. 1 overall pick Jameis Winston yet.
Here are three keys to the game for both the Buccaneers and the Falcons.
Can you beat the Crowd's Line? Submit your final score prediction below. Good luck!
1. A heavy dose of Doug Martin
While the Falcons have been an improved defense under new head coach Dan Quinn, they've struggled against opposing running backs in 2015. To this point in the year, they've allowed 504 yards and a league-high 10 touchdowns, while also giving up 58 receptions for 466 yards and one receiving touchdown. Martin should be able to have a big day against this Atlanta defense.
2. Let Jameis Winston manage the game
As bad as the Falcons have been against running backs, they've been equally as good against opposing quarterbacks. Atlanta's defense has given up just eight touchdowns against eight interceptions this year, which doesn't bode well for Winston. The Buccaneers need to keep the passes simple for Winston and not put him in situations where he has to force the ball downfield.
3. Find a consistent No. 2 receiving option for Winston
After losing Vincent Jackson for a few weeks to a knee injury, and Louis Murphy for the year with a torn ACL, the Buccaneers need someone to step up at wide receiver. This will likely either be Russell Shepard, Donteea Dye or Adam Humphries. If one of these players can't step up, the Buccaneers may even look to Charles Sims to do damage alongside Mike Evans in the passing game. Regardless, Tampa Bay needs a solution, and they are going to need one quick.
1. Time for Matt Ryan to have a big day
The Buccaneers have essentially been awful against opposing quarterbacks this year, allowing 15 touchdowns, while intercepting just three passes. This sets up beautifully for Ryan, who has had an up and down year through the first seven weeks. If Ryan can torch Tampa Bay's secondary, it should also open up quite a few more holes for Freeman in the run game.
2. Get pressure on Winston
Whatever the issue is with Atlanta's pass rush, it's not improving on a weekly basis. Through seven games, the Falcons have exactly eight sacks, ranking them last in the entire NFL. This team needs to find something, or someone, to step up and get pressure on opposing quarterbacks. Yes, they've done well against quarterbacks statistically, but if they can find a pass rush, this could push Atlanta to another level defensively.
3. A heavy dose of Julio Jones
As bad as the Buccaneers have been against quarterbacks, it's been a rough year against wide receivers as well for them. They've allowed 80 receptions for 1,078 yards and 10 touchdowns to this point, which means big things for the star wide out of the Falcons. Jones is healthy once again, which means that both he and Ryan could hook up early and often on Sunday.
*All stats courtesy of ESPN.com unless otherwise noted.
---
---