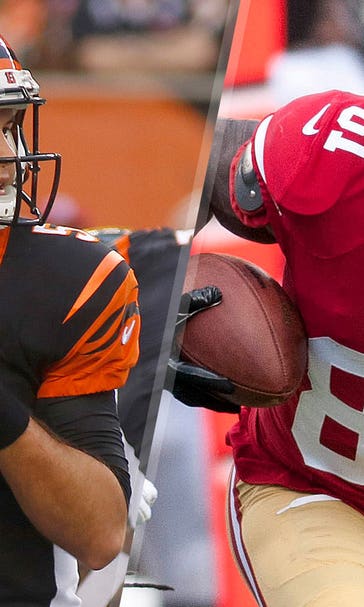 Six Points: Bengals vs. 49ers
December 18, 2015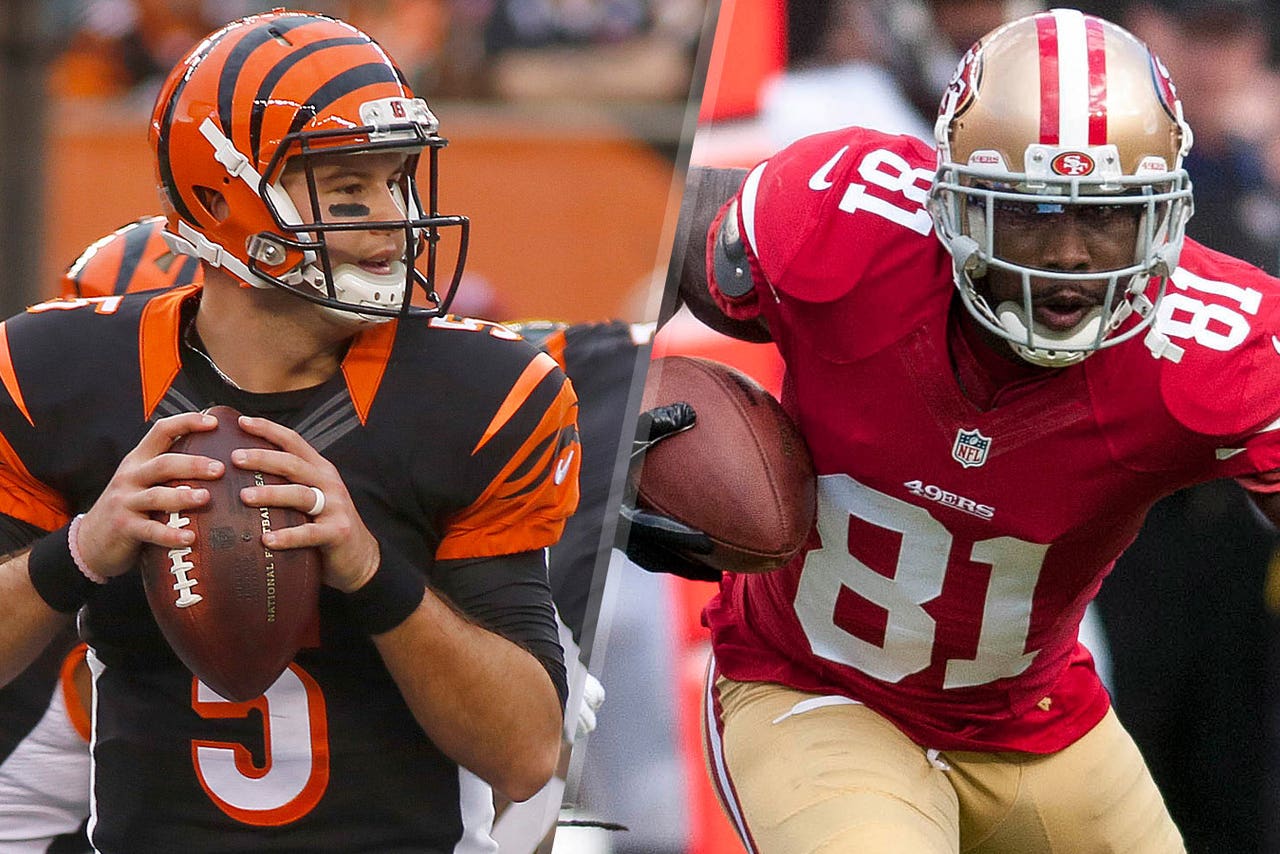 AJ McCarron makes his first career start as the Cincinnati Bengals attempt to wrap up the AFC North Division and continue their drive for a first-round bye in the postseason when they visit the beleaguered San Francisco 49ers on Sunday.
Forced into the lineup after starting quarterback Andy Dalton suffered a fractured right thumb in last weekend's loss at Pittsburgh, McCarron threw a pair of touchdowns and was intercepted twice, including a pick-six, to stall Cincinnati's bid for a division title. This falls under the "must-win" category for the Bengals to have a chance of earning one of the top two seeds in the AFC.
The 49ers were embarrassed by another AFC North opponent in a 24-10 setback at Cleveland last weekend that had some players questioning the team's effort. San Francisco has been competitive at home, allowing an average of 15.8 points in its six games at Levi's Stadium.
Here are three keys to the game for both the Bengals and the 49ers.
Can you beat the Crowd's Line? Submit your final score prediction below. Good luck! 
BENGALS
1. Run Jeremy Hill inside
Last Sunday, the Browns' Isaiah Crowell gashed the 49ers between the tackles to the tune of 136 yards on 17 carries, according to Pro Football Reference. The Bengals should attempt to do the same with Jeremy Hill, which will help take some pressure of AJ McCarron in his first NFL start.
2. AJ to A.J.
The 49ers' 27th-ranked pass defense doesn't have much of an answer for A.J. Green. Green should be McCarron's first read on nearly every passing play. If he's double covered, it's a pretty safe bet that Marvin Jones or Tyler Eifert, if available, will be open. Simplified progressions will help McCarron get more comfortable in the offense as the game wears on.
3. Wreak havoc up front
Blaine Gabbert took nine sacks last week against the Browns, who entered the game with 17 sacks all season. While the protection failed on several of those sacks, Gabbert just never seemed comfortable in the pocket. Right tackle Erik Pears really struggled last week, meaning Carlos Dunlap could have a field day getting after Gabbert.  
1. Protect the quarterback
Blaine Gabbert was taken down nine times last week by the Browns, who entered the matchup dead last in the league with 17 sacks. It won't get any easier against a Bengals pass rush that has 34 sacks, especially with guard Alex Boone likely out for the rest of the season with a knee injury. Regardless, whether it involves keeping in a second tight end or a fullback to help out with the blocking, Gabbert needs to stay upright.
2. Keep Anquan Boldin involved
The 49ers have been ravaged by injuries at running back and tight end, leaving Gabbert with less-than-desirable options in both the running and passing game. Wide receiver Anquan Boldin may be past his prime, but he still possesses the requisite toughness needed by a sinking team. He was targeted at least seven times in seven straight games prior to last week's debacle, and Gabbert must make a concerted effort to keep feeding him.
3. Avoid another no-show by the defense
Cleveland was averaging a league-worst 73.9 yards on the ground before rushing for 230 yards against the 49ers, prompting the criticism by some players that San Francisco took the Browns too lightly. Given McCarron's lack of experience and seeing the success enjoyed by Cleveland, the 49ers have to be prepared for a heavy dose of running backs Jeremy Hill and Giovani Bernard or face the prospect of getting stomped again.
---
---