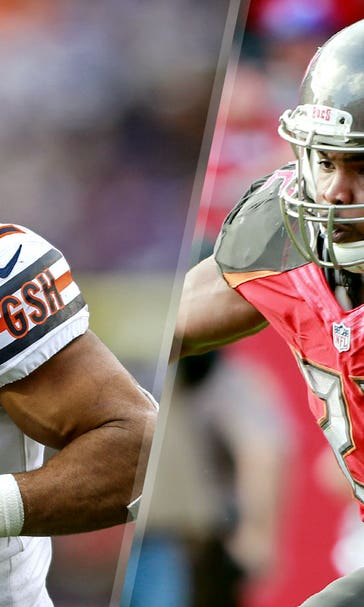 Six Points: Bears vs. Buccaneers
December 24, 2015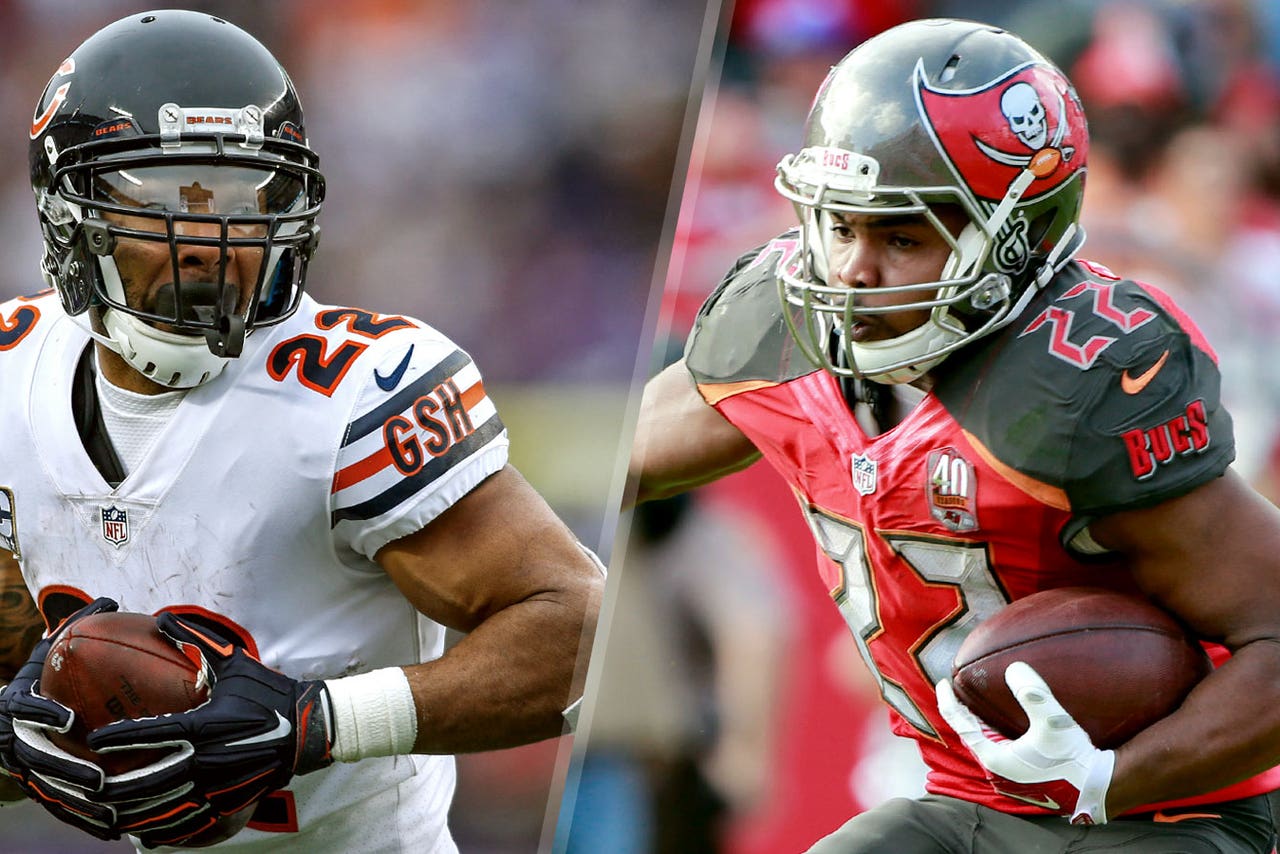 While the Chicago Bears (5-9) and the Tampa Bay Buccaneers (6-8) may not be heading to the playoffs this year, that doesn't mean there's not still plenty to play for in both locker rooms.
For the Bears, losers of three straight, they had been right there in every loss before Week 15's against the Minnesota Vikings. The previous five losses for Chicago came by a total of just 17 points, showing how close this team is.
The Buccaneers on the other hand, looked poised to make a Wild Card push after defeating the Atlanta Falcons three games back, to get to 6-6. Unfortunately, two upsets at the hands of the New Orleans Saints and St. Louis Rams have left them playing for 2016. With guys like Jameis Winston, Doug Martin, Mike Evans, Gerald McCoy and Lavonte David, to name a few, the future is bright in Tampa Bay.
Here are three keys to the game for both the Bears and the Buccaneers.
Can you beat the Crowd's Line? Submit your final score prediction below. Good luck!
1. Count on Matt Forte to carry the team
The Bears need to stop fooling around with their running-back split and take the trusted route. For three weeks, they've tried to split carries evenly between veteran Matt Forte and rookie Jeremy Langford. The result has been three straight losses. Chicago's most successful outings have come when they've given one or the other a heavy workload. Forte is the proven commodity and the slightly more efficient ball-carrier as of late, so the Bears should ride him to victory against the Buccaneers.
2. Force Jameis Winston to win with his arm
The Bears can't let the Buccaneers beat them with running back Doug Martin, who is the NFL's second leading rusher with 1,305 yards. They need to take away Tampa Bay's top offensive weapon and force Jameis Winston to win the game with his arm. Although Winston has the natural ability to make this happen, the Bears are better off hoping for a rookie mistake than they are chasing Martin around the field all afternoon.
3. Let Willie Young rush the passer nonstop
Chicago doesn't have many difference-makers on defense, but outside linebacker Willie Young certainly qualifies as one. He has registered a sack in each of the past five games, so the Bears should continue to use him that way. Young is clearly a happier, more productive player when he's rushing the passer. Forcing the former 4-3 defensive end to drop into coverage against the Buccaneers would be a mistake. Letting him come after the quarterback repeatedly will result in a successful outing.
1. The Doug Martin show rolls on
Martin is going to be continuing his push to try to catch Adrian Peterson for the 2015 rushing title, and he's currently nine yards behind. In Week 16, he draws a matchup with a defense which has allowed 1,412 yards to opposing running backs. They've also allowed running backs to catch 70 total passes for 653 yards and six scores. The Bears may not give up a ton of rushing touchdowns (just five), but they do give up both rushing and receiving yards to the position.
2. Control the clock and don't make Winston throw 30-plus times
When Winson throws the ball less than 30 times in a game, the Buccaneers are 5-1. When he throws more than 30 times? They are 1-7. This obviously doesn't have to do with his talent directly, but more about Tampa Bay's ability to control the clock and utilize their run game. The closer they can keep this game and they more they can get both Martin and Charles Sims involved, the better their chances are to walk away with a win.
3. Force Jay Cutler into making bad decisions
Over the past six games, the Buccaneers have gone 3-3. In their three wins, they've pulled in five interceptions. In the three losses, they've intercepted zero passes. It's obvious that creating turnovers is a key for this defense, so if Gerald McCoy and company can generate a strong pass rush, it's going to go a long way towards creating those turnovers in Week 16.
---
---