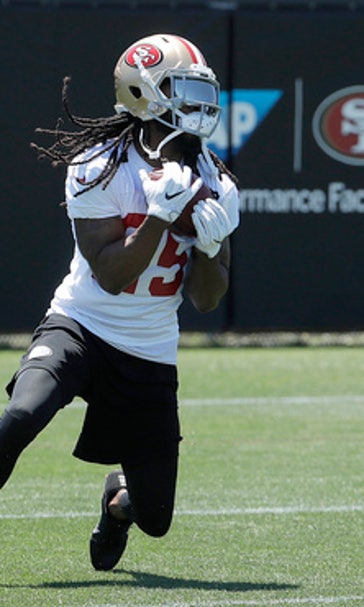 Sherman cleared to practice for 49ers at start of camp
July 25, 2018
SANTA CLARA, Calif. (AP) Richard Sherman has been cleared to practice for the San Francisco 49ers at the start of training camp.
Sherman joined San Francisco after getting released by rival Seattle following season-ending surgery to repair a ruptured Achilles tendon. He was unable to participate in the offseason program but pronounced himself 100 percent when he reported to camp Wednesday and will take part in the team's first practice Thursday.
Sherman earned a $2 million bonus for passing his physical under a contract he negotiated himself following the injury that ended his season last November. Sherman consulted with former Lakers great Kobe Bryant on what it takes to come back from that kind of injury and always believed he would be ready for the start of camp.
''It was a grind,'' he said. ''But I think it was more like one of those things that you can look at optimistically or pessimistically. You can look at it as, `Woe is me, why did this happen to me? Why do I have to go through this?' Or you could look at it as, `I needed another great challenge and I needed another mountain to climb.' That's how I treated it.''
Coach Kyle Shanahan said the initial plan for Sherman will be to practice the first two days, take a day off Saturday and then return to the field Sunday. The 49ers will take Monday off and the team will see how Sherman has responded to figure out what's next.
''We trust what he thinks and how he works,'' Shanahan said. ''A lot of it is up to Richard. If he's being too aggressive, it's our job to pull him back. It's a matter of time when he gets back and we want to be smart with that.''
Six players will open camp on injured lists, although most are expected back relatively soon. Guard Jonathan Cooper (knee), receiver Trent Taylor (back) and linebacker Dekoda Watson (calf) are on the physically unable to perform list.
Linebacker Malcolm Smith had a lower leg injury while working out on his own recently and will begin camp on the non-football injury list, along with rookies Marcell Harris and Kentavius Street, who were hurt when they were drafted.
But having a healthy Sherman to start camp is a big boost for a team full of optimism after winning the final five games last season under quarterback Jimmy Garoppolo to finish 6-10.
The midseason acquisition of Garoppolo from New England turned around a struggling franchise that had lost 24 of 27 games before he took over as starter late last season.
''I don't think anybody is thinking about last year,'' Sherman said. ''It was a 6-10 team that didn't make the playoffs. The few positives that come from last year, you can appreciate them, but it's still a 6-10 team that was picking in the top 10 in the draft. There's not a lot to celebrate. That's the way to approach it. Guys are hungry, they're excited to go out there and prove this is a great team that can win ballgames.''
Sherman talking up the 49ers is an odd change following his years tormenting the franchise when he played for Seattle. He made the deflection that led to an NFC title-clinching interception in January 2014 before trash-talking Michael Crabtree and then memorably celebrated a Thanksgiving night win over the 49ers the following season by eating a turkey leg at midfield at Levi's Stadium.
Now he's mentoring young cornerbacks such as Ahkello Witherspoon, trading tips with Garoppolo, and quickly turning into a locker room leader.
''He's been pretty much the exact opposite of what I thought,'' veteran left tackle Joe Staley said. ''I thought he was going to be annoying like he was annoying to me when he was in a Seahawks uniform but he's been nothing but great.''
The 49ers are also hoping Sherman can get back close to his level of play during his prime in Seattle when he was perhaps the game's top shutdown cornerback. He was a first-team All-Pro for three straight seasons starting in 2012, leading the league with eight interceptions in 2013.
Sherman still was one of the better cornerbacks the past three seasons, ranking second in the NFL by allowing just 49.2 percent of passes against him to be caught, according to Pro Football Focus.
He said he feels re-energized after the injury.
''I'm not saying you get complacent, but you get bored,'' he said. ''It's a routine. You go out there and play 16 games, play at a high level and do your best and you enjoy it, but sometimes when you throw a wrench in the plans kind of helps you. It wakes you up. It reignites the fire. It takes you back to where you need to be.''
NOTES: Second-round WR Dante Pettis signed his rookie deal late Wednesday afternoon. ... The 49ers signed OL JP Flynn to a two-year deal and DLs Will Sutton and Cedric Thornton to one-year contracts. DB Don Jones, OL Jamar McGloster and DL Blaine Woodson were waived to make room on the roster.
---
More AP NFL: www.pro32.ap.org and www.twitter.com/AP-NFL
---
---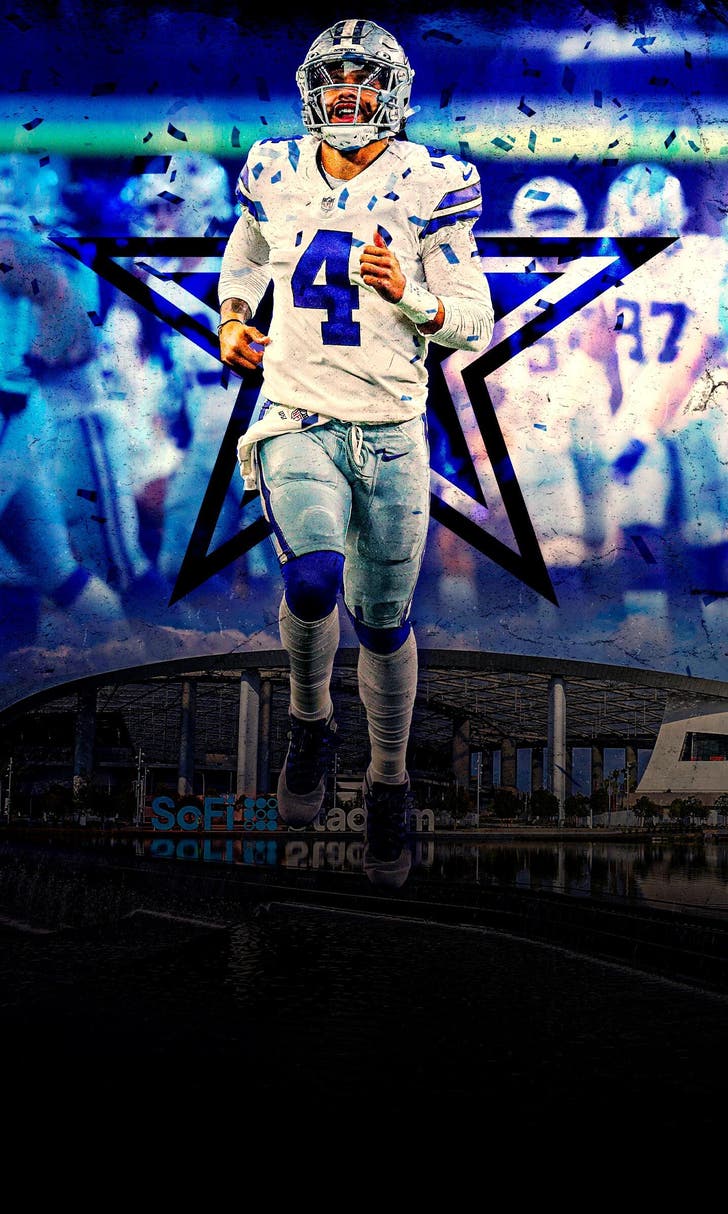 NFL odds: Why the Cowboys are your best Super Bowl futures bet right now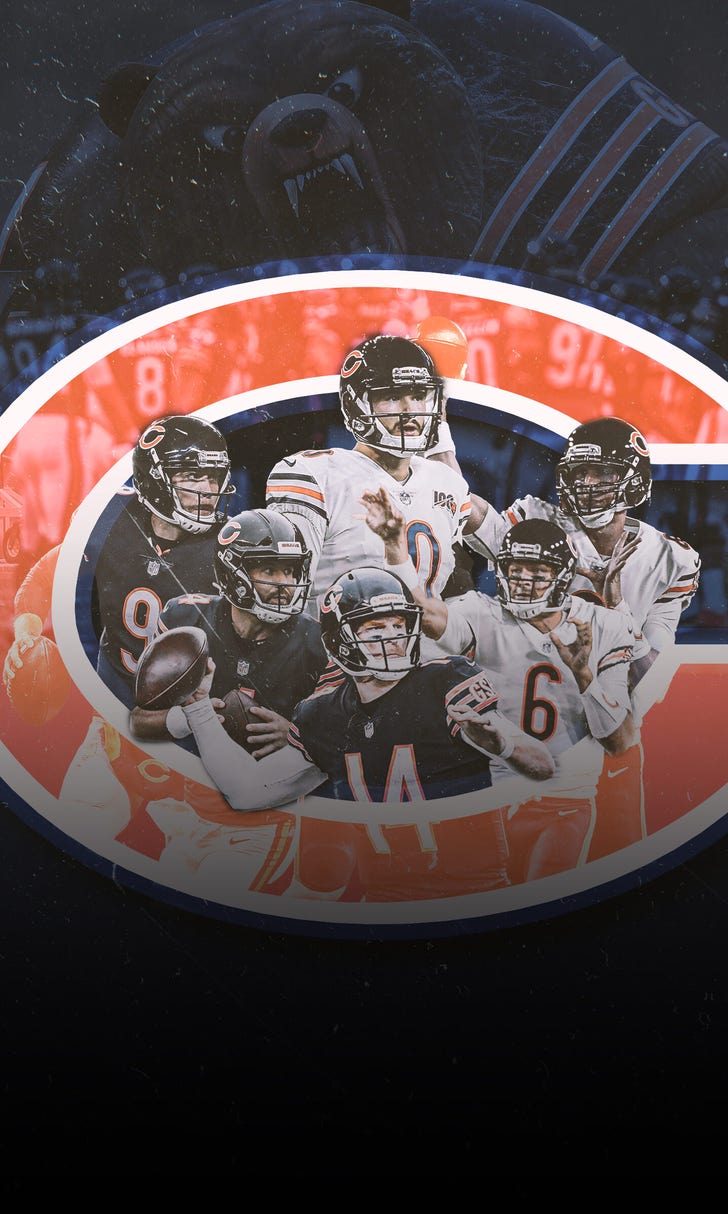 Analyzing the Chicago Bears' quarterback timeline since Jay Cutler