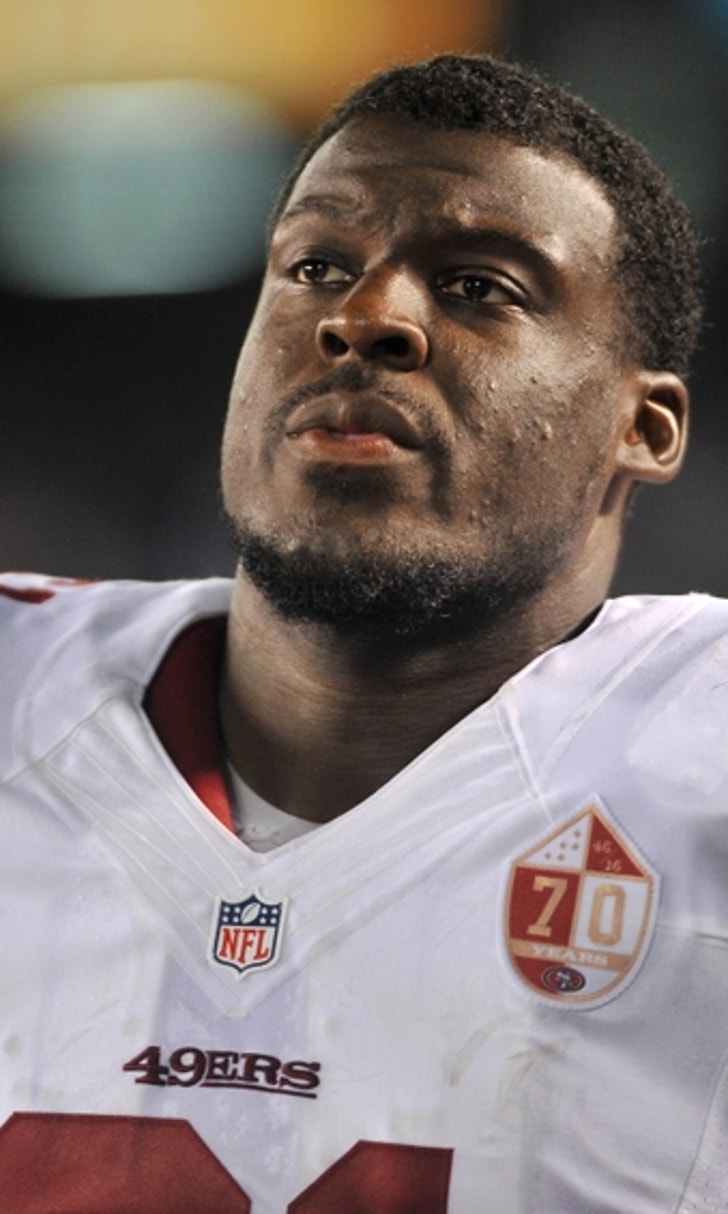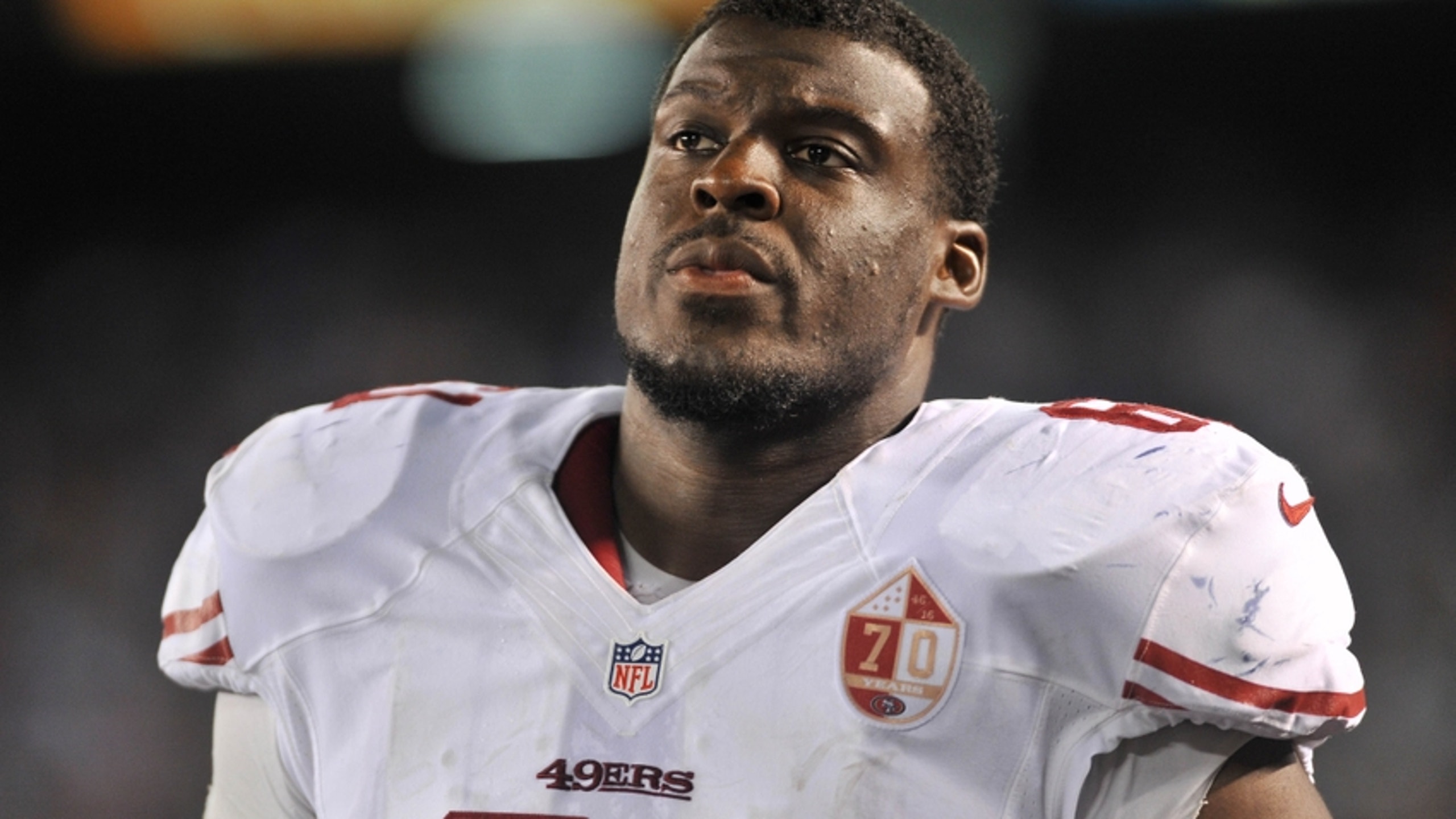 San Francisco 49ers: Not Starting Andrew Tiller at Guard Is a Strange Decision
BY Fansided and Peter Panacy/FanSided via Niner Noise • December 15, 2016
The San Francisco 49ers offensive line was supposed to be a position of relative strength this season. But not starting Andrew Tiller at guards has been one of the more questionable moves under head coach Chip Kelly.
NFL teams almost always want to put their best players out on the field on game day.
49ers
Niner Noise 9h49ers should turn to Christian Ponder in 2017
More headlines around FanSided:
11h - The 49ers Round 1 Investment for Defensive End DeForest Buckner Starting to Pay Off Nicely14h - Breaking Down 49ers TE Vance McDonald's new Contract11h - NFL Week 15: 5 Coaches on Hot Seat17h - Injuries to Key Players Are a Blessing in Disguise for the 49ers1 d - WATCH: 49ers Super Bowl XXIII victory over the Bengals is now on YouTubeMore News at Niner Noise

For the San Francisco 49ers, one has to wonder if they're even trying to do this. Especially along the offensive line.
Case in point, backup guard Andrew Tiller has started just five games in 2016, the first few before losing his right guard spot to rookie Joshua Garnett. And Tiller might have to be called upon to close out the season, thanks to tackle Joe Staley's hamstring injury and the season-ending loss of center Daniel Kilgore.
But Tiller should have been starting all along.
Tiller came on strong in relief of former 49ers guard Jordan Devey a year ago, finishing the season with a plus-5.8 overall grade, according to Pro Football Focus' old advanced grading scale.
One might have thought this would give way to a potential starting gig in 2016. But he's largely been relegated to a mere backup option and little more.
Instead, we've seen fellow guard Zane Beadles start all 13 regular-season games for San Francisco. The last came at left tackle, in place of Staley.
Aug 14, 2016; Santa Clara, CA, USA; San Francisco 49ers offensive guard Joshua Garnett (65) watches the game against the Houston Texans in the third quarter at Levi's Stadium. The Texans won 24-13. Mandatory Credit: John Hefti-USA TODAY Sports
Comparing the 2016 Numbers
Getting Garnett on the field makes sense. San Francisco wants to develop its first-round pick into a key component of its offensive line.
But Garnett is nowhere close to the type of regular production Tiller offered. According to PFF, Tiller's overall grade comes in at 75.2. Garnett's is a mere 50.6.
Again, giving a top-drafted rookie some playing time makes sense. He's a high-level investment. However things get confusing when comparing Tiller's numbers to those of Beadles.
Beadles' PFF numbers are worse than both Tiller and Garnett, per PFF. His overall grade is 48.7, and the only edge Beadles has over Garnett is in run blocking. San Francisco's free-agent acquisition has a 69.7 grade here, while Garnett is at 58.0.
Tiller's run-blocking grade is substantially higher — 72.3. While the Niners might want to play their biggest free-agent acquisition of the offseason — as odd as that might sound — one has to wonder how detrimental this may be.
More from Niner Noise
Kevin Lynch of SFGate.com broke down even more stats but also pointed out how not starting the best players can be a problematic choice:
Consistently putting less productive players into the huddle can have a demoralizing affect on a team and water down the overall performance. No matter what happens to general manager next year, the 49ers need to make sure the best players play, regardless of their draft status.
Tiller is an exclusive-rights free agent next year, per Over the Cap, which means he can essentially only negotiate with San Francisco.
And given how things have worked out along the O-line this year, the Niners' best interest may be to retain and start him.
---
---