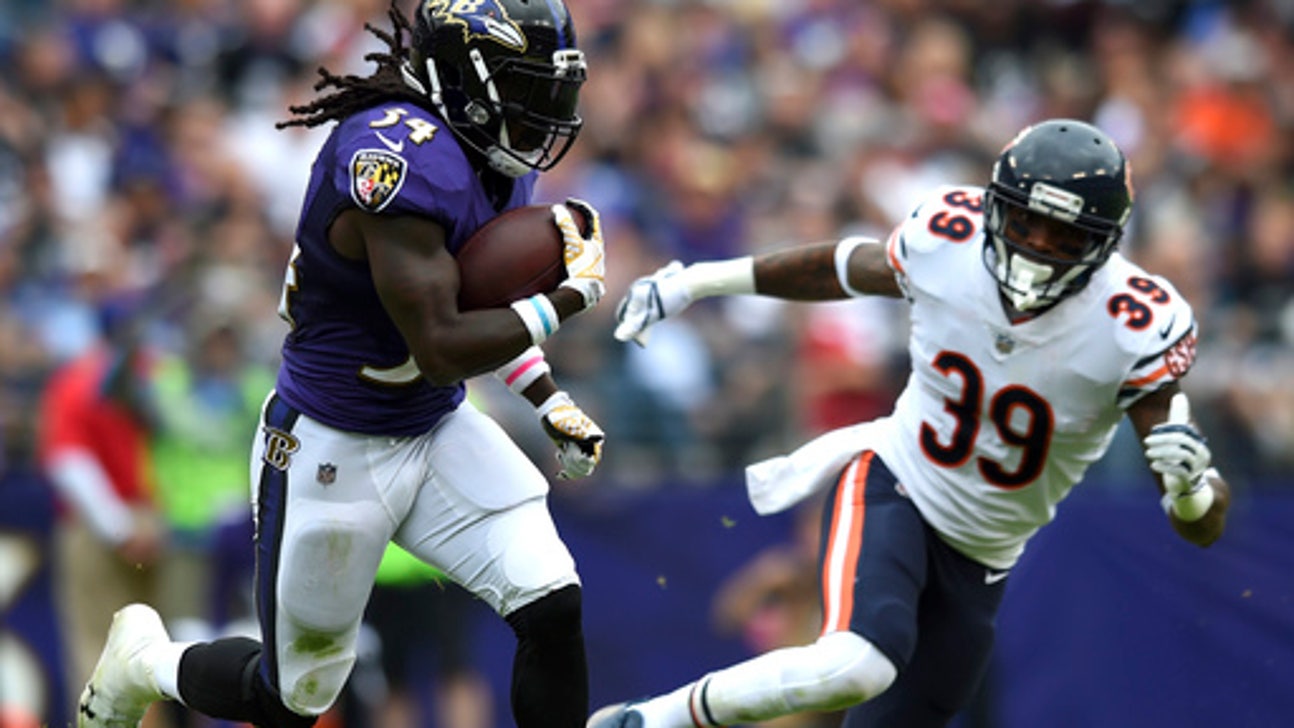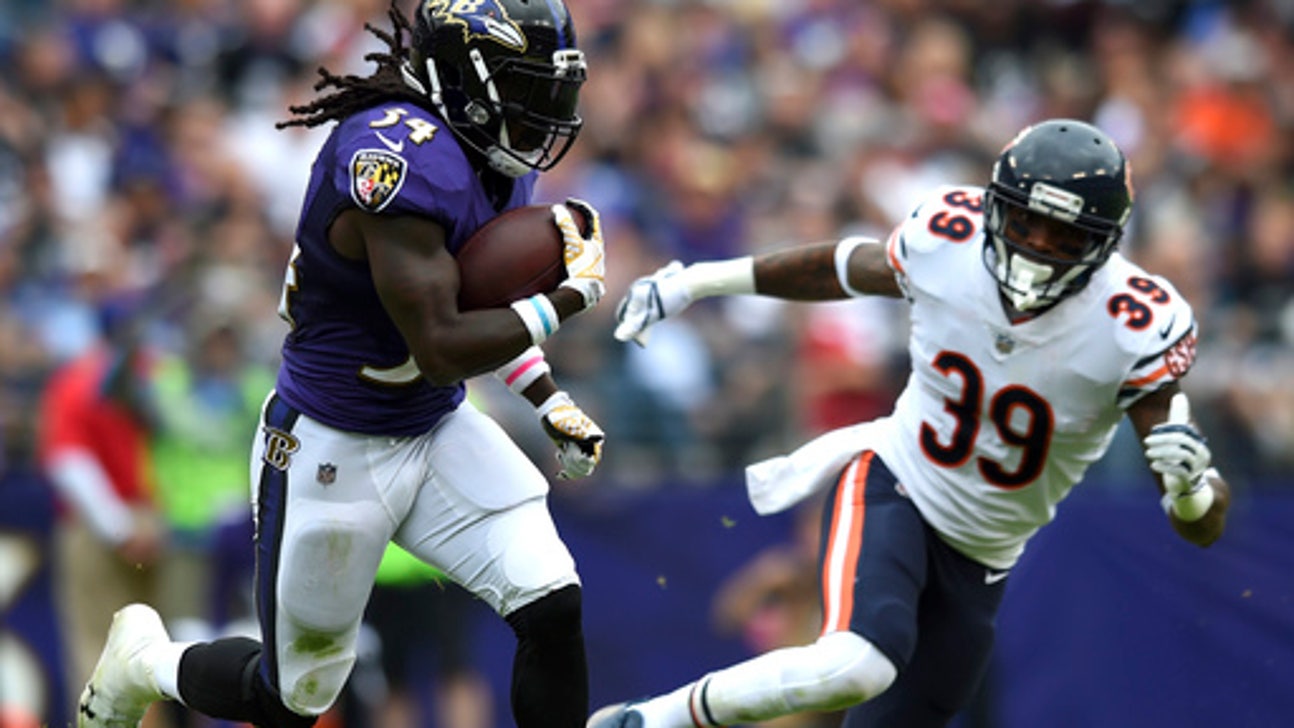 Ravens RB Collins' rise to starting role 'a great story'
Updated
Mar. 4, 2020 2:37 p.m. ET

OWINGS MILLS, Md. (AP) The NFL season began with Alex Collins biding his time on the Baltimore Ravens practice squad after being cut by Seattle.
With nary a start in his rookie season and the Ravens loaded with talent at running back, Collins appeared destined for a long wait.
But an injury to Danny Woodhead enabled Collins to earn a roster spot in Week 2 at No. 3 on the depth chart. After an early issue with fumbles, Collins corrected the issue, earned a starting spot and is now the focal point of an offense whose strength is ball control.
Spread the word, because Collins' rise from obscurity is anything but typical.
''He's a great story, one of the great stories in the NFL this year,'' Ravens coach John Harbaugh declared Wednesday. ''It's nice to see when a guy like Alex Collins, who's a great individual and hard worker, gets an opportunity and makes the most of it and is able to have that success.
''People who love the National Football League, fans and parents with their kids, can say, `See, you can do it, too.'''
Collins, 23, was drafted by Seattle in the fifth round of the 2016 draft and had an unspectacular first season, rushing 31 times for 125 yards and a score.
He was cut by the Seahawks on Sept. 2, grabbed by the Ravens three days later and taking handoffs from Baltimore quarterback Joe Flacco 12 days after that.
Collins fumbled in two of his first three starts - and has not lost the ball since.
''No running back wants to fumble. It was something I personally wanted to correct,'' Collins said. ''My running backs coach (Thomas Hammock) does a great job of hounding me about it every chance when we're watching film.''
Collins has 570 yards on 113 carries, a robust 5.0 average that ranks sixth in the NFL.
''He's done a great job with every part of the game,'' Harbaugh said.
Five yards per carry is nice, but after watching Collins slash and bull his way through opposing defenses, Ravens quarterback Joe Flacco is waiting for the fleet-footed, 5-foot-10 back to peel off a long gainer.
''He hits the hole with speed and he has the ability to break one,'' Flacco said. ''We're definitely looking for that down the stretch here.''
Collins scored his first touchdown with Baltimore (5-5) last Sunday in a 23-0 win over Green Bay. After the score, he broke into an Irish dance, a skill he picked up before the 2016 NFL draft to hone his footwork.
Collins' teammates reveled in the celebration that was long time coming.
''I wanted to get in the (end zone) so bad, just to show those guys my moves,'' Collins said. ''Now we're trying to come up with something creative for next time.''
He received a game ball, even though he was held to 49 yards on a career-high 20 carries. He did, however, have four catches for 22 yards.
''I've worked hard,'' Collins said. ''For those guys to look at me and feel like I deserve a game ball, it's just a good feeling to have their support behind me.''
---
For more NFL coverage: www.pro32.ap.org and http://twitter.com/AP-NFL
---
---