Rams QB Case Keenum on Week 1 struggles: 'I was seeing ghosts'
BY Cameron DaSilva • November 15, 2016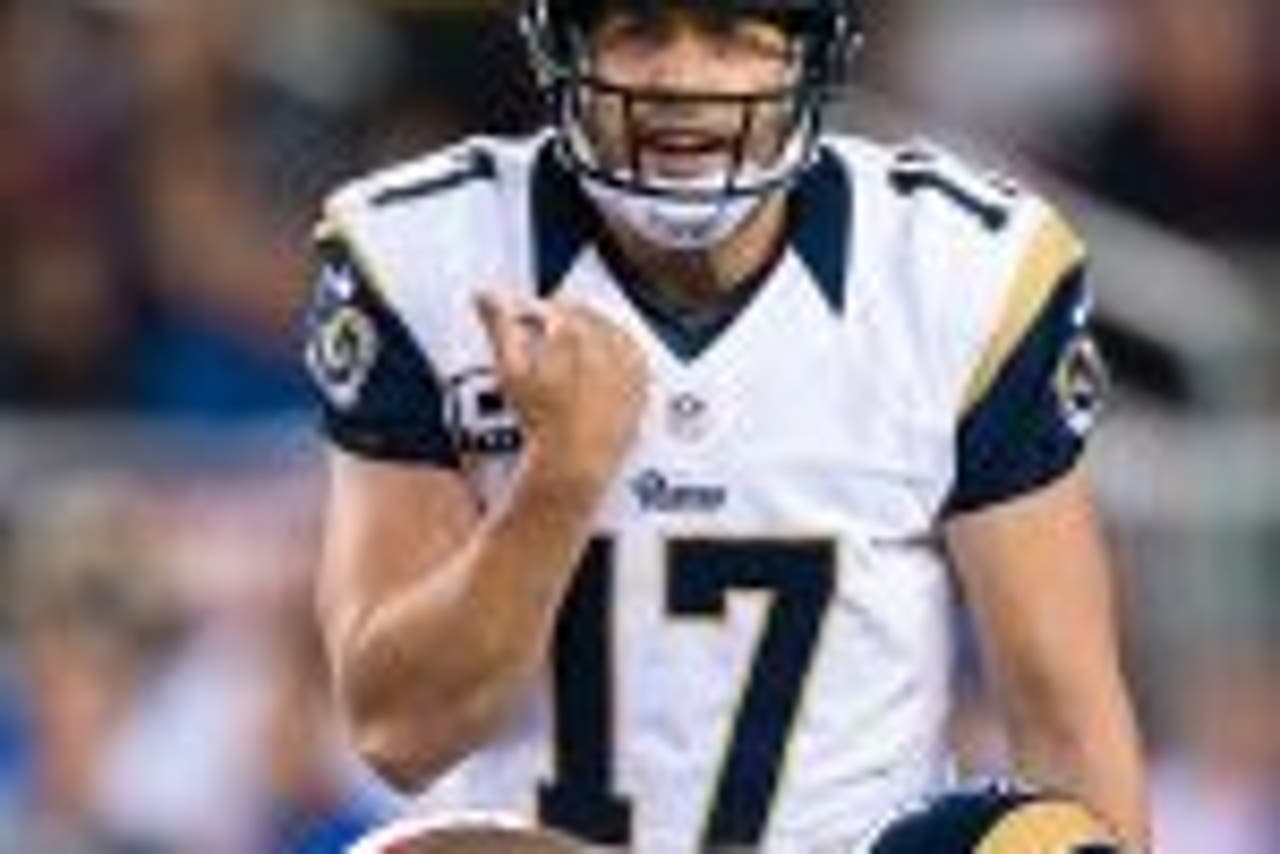 Jeff Fisher and the Los Angeles Rams opened their season on Monday night by rolling out Case Keenum as the starting quarterback. By now, you've probably heard that it didn't go very well as the Rams were blown out by the San Francisco 49ers, 28-0.
Keenum was particularly bad, completing 17 of 35 passes for 130 yards and two interceptions. He was also sacked twice in what was the worst QB performance in the league's opening week.
Keenum attempted to explain his struggles on Wednesday, crediting them to himself not trusting his abilities.
"I think I was seeing ghosts," Keenum said, via the LA Times. "I was seeing things that weren't there. I wasn't trusting myself and my abilities."
Keenum never looked comfortable out there, struggling to even complete simple screen passes to Tavon Austin. He did make a handful of nice throws to Kenny Britt over the middle for decent gains, but it didn't happen nearly enough.
Fisher has already endorsed Keenum as the team's starting quarterback going forward, however there's little doubt he needs to make several adjustments next week.
"It was me overthinking it: 'Maybe they were going to this because of this, this and this,'" he said. "Just trust what you see and let it fly, and that's what I'm going to do.
 "I just have to let the game come to me. Take what the defense gives me, trust my teammates … and get the ball out of my hands to the right place."
Keenum has held off Sean Mannion and Jared Goff up to this point, but another performance like Monday's will hurt his chances of retaining the starting job all season. It's only a matter of time before Goff takes over and supplants Keenum from the top spot on the depth chart.
---
---