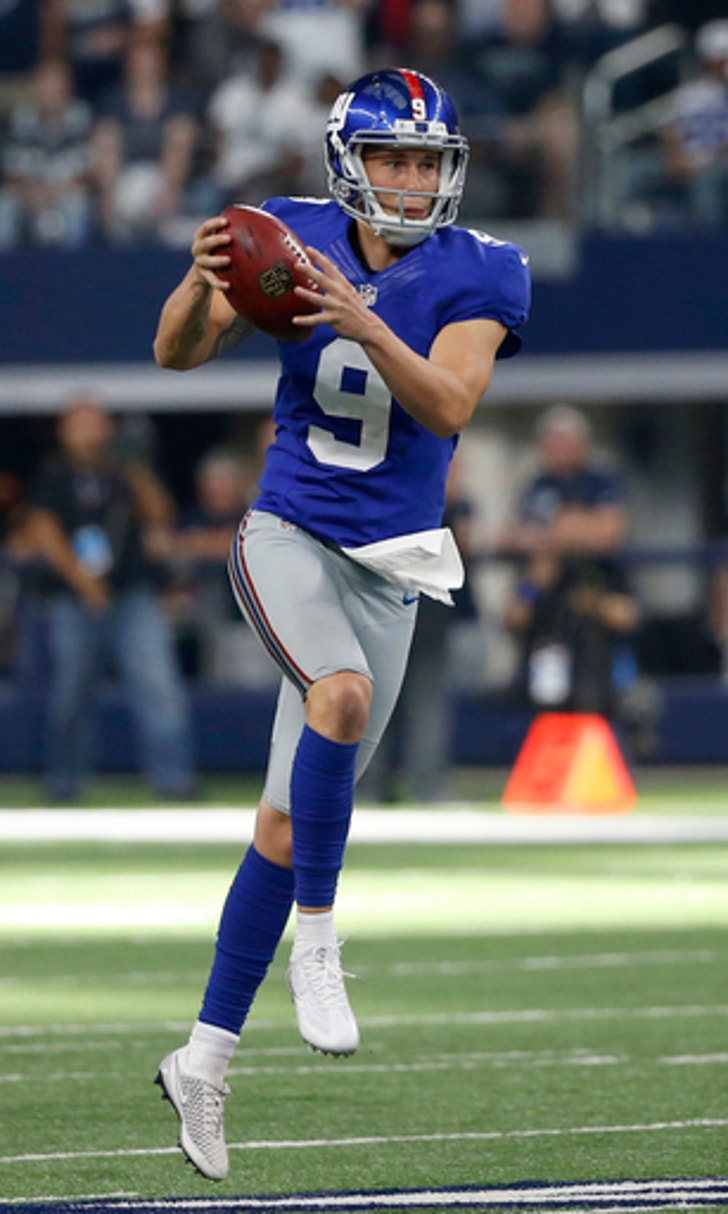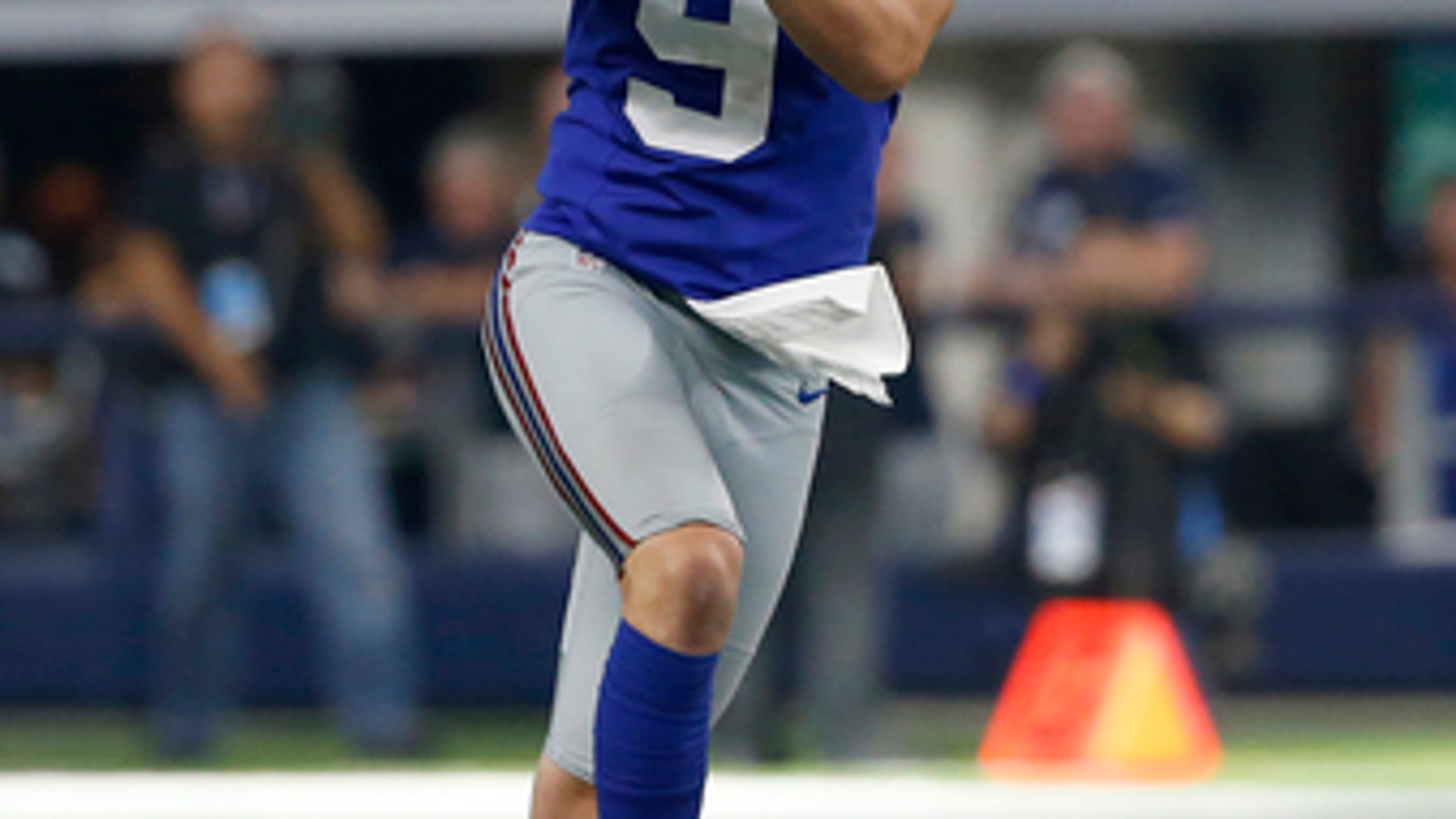 Punter Brad Wing has become weapon for the New York Giants
BY AP • December 16, 2016
EAST RUTHERFORD, N.J. (AP) When people start talking about the success of the New York Giants' defense, the names of Olivier Vernon, Janoris Jenkins, Damon Harrison, Jonathan Casillas and Landon Collins get mentioned frequently.
One name that rarely gets mentioned is Brad Wing, a guy who is never on the field with the defense.
''Wingy'' is the Giants' punter. He has been good all year, and absolutely in the zone in recent weeks. The 25-year-old Australian who played as LSU was named the NFC special teams player of the week after punting nine times last weekend for averages of 43.2 yards gross and 42.9 net. Five of his kicks were downed inside the 20-yard line. Dallas gained three yards on three punt returns.
For the season, Wing is ninth in the NFL with a 46.5 gross average, and 10th with a 41-yard net.
''I think a lot of it is rhythm and timing,'' Wing said of his punting. ''It's getting into a zone and getting into a groove. It's always a little tougher to get into that zone in these colder months and we are doing a good job of that.''
Wing is quick to point out his success is more than him. It's Zak DeOssie making the snaps. It's Dwayne Harris covering his punts, including two that he downed at the Cowboys 3-yard line, the last on Dallas' final drive in the 10-7 win.
Statistically, Wing is averaging 1.5 yards more on his gross and more than two yards more on his net.
He doesn't think that has anything to do with changes in his story. ''It's just the level of confidence has risen and being around these guys another year that just builds a relationship with these guys,'' he said.
One thing that is obvious is that Wing has become more of a directional punter. He spent the offseason working on it, and few balls, if any, are kicked down the middle of the field.
The third-year punter who spent his first season with the Steelers also is getting better with his boomerang punt. It's an old-fashioned pouch punt that seems to check near the goal line like a golf ball on the green when it hits right.
''That punt is more like a change-up punt,'' Wing said. ''There is no real way you can dictate the bounce, exactly how you want it to go. That punt just makes it a little more difficult for the returner to catch it in games with rain or wing when it's already difficult to catch the ball. That's a punt where you are trying to steal a possession.''
Giants coach Ben McAdoo has started calling Wing a weapon.
''We have seen the talent over the last two years, even when he was with Pittsburgh,'' DeOssie said. ''He is coming into his own, realizing how good he can be. He is executing on the field, doing a fantastic job.''
Wing says his only focus is punting well on Sunday against the Lions, who like the Giants have a 9-4 record with three weeks left in the regular season.
''That's why you can't look past any game other than the one ahead of you,'' Wing said. ''We have a big one this weekend. They are coming in and they are hot. It's two very good teams playing December.''
NOTES: G Justin Pugh appears ready to return to the lineup after missing five games with a knee injury. While he was limited in practice Friday, he was not listed as either questionable or doubtful. ... S Nat Berhe (concussion), RB Shane Vereen (concussion) and LB Keenan Robinson (shoulder) are questionable. ... DeOssie (hamstring), DT Johnathan Hankins (shoulder), LB Mark Herzlich (concussion) and DE Owa Odighizuwa (knee) probably will play.
---
For more NFL coverage: http://www.pro32.ap.org and http://www.twitter.com/AP-NFL
---
---