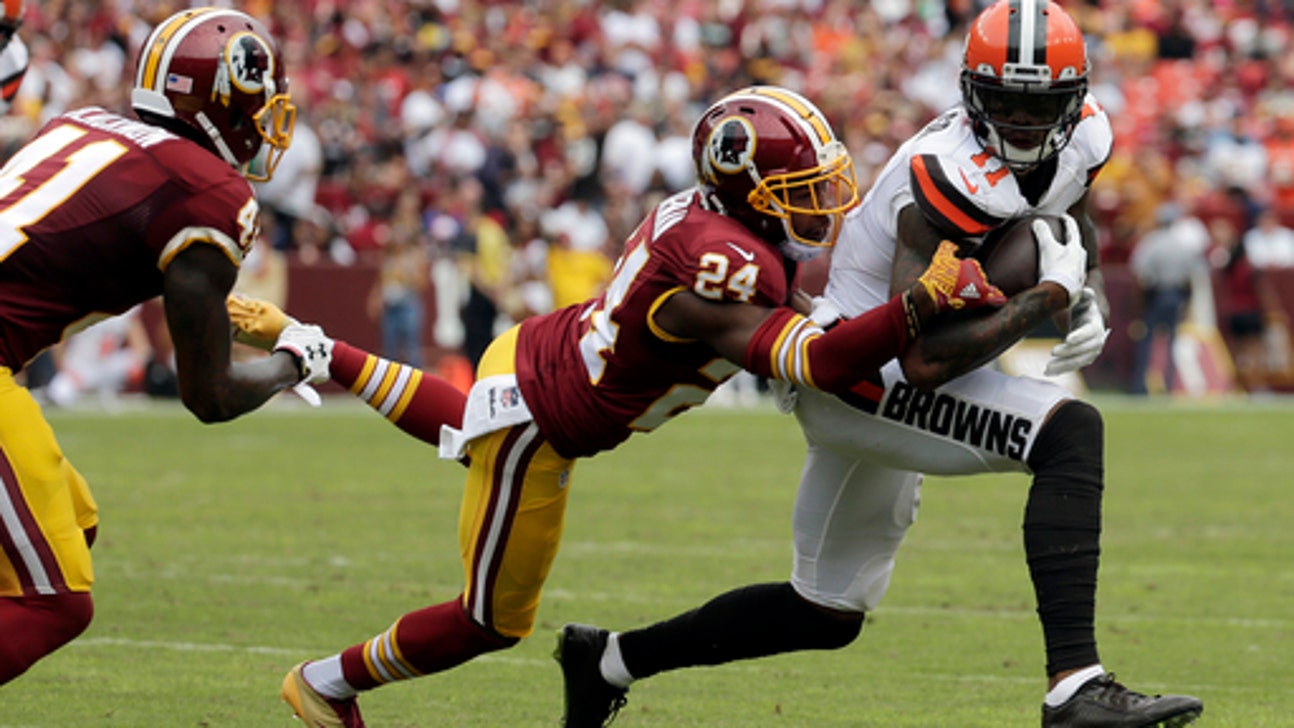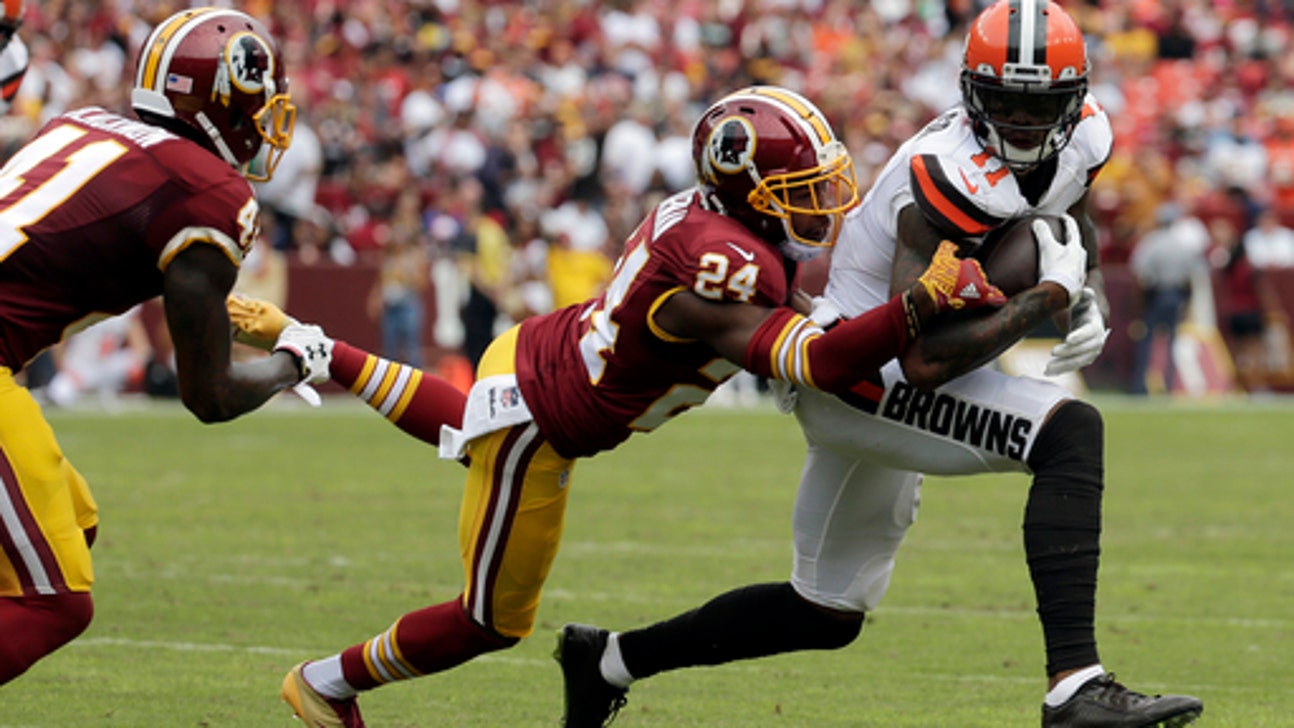 Pryor not concerned about uncertainty surrounding Redskins
Updated
Mar. 4, 2020 4:05 p.m. ET

ASHBURN, Va. (AP) Terrelle Pryor doesn't know if Kirk Cousins will be the Washington Redskins' starting quarterback, but he hopes so.
Pryor signed a one-year deal with the Redskins last week hours after Cousins signed his franchise tender, and the day after the team fired general manager Scot McCloughan. Pryor wants Cousins to be the one throwing him the ball, but he doesn't need that after what the versatile receiver went through with the Browns.
''I played with six quarterbacks last year,'' Pryor said. ''I don't think it could get that bad. Obviously, I would like to play with Kirk. I'd be an idiot if I didn't believe that. I think he's a great quarterback, and hopefully that's what happens.''
Actually, it was only five - Robert Griffin III, Cody Kessler, Josh McCown, Charlie Whitehurst and Kevin Hogan - plus Pryor, who threw nine passes.
The 27-year-old former Ohio State star quarterback-turned-receiver joins an organization in flux after the front office shake-up and the departures of previous starters DeSean Jackson and Pierre Garcon. Pryor is a big target who should help Washington's woeful red zone offense and become a piece of replacing Jackson and Garcon, but he said he's not thinking about those things.
Pryor did say he chose the Redskins - signing a deal that could pay him up to $8 million - because of Cousins, tight ends Jordan Reed and Vernon Davis and receivers Jamison Crowder and Josh Doctson. Pryor said he ''would assume'' Cousins is back but didn't press coach Jay Gruden and staff about the QB's status.
''I don't want to say it was my first priority because at the end of the day you want to be wanted,'' Pryor said on a conference call Monday. ''You want to be with a team that wants you to be on the team. In Washington, they were aggressive in terms of wanting me to be on the team.''
Firing McCloughan didn't stop the Redskins from being aggressive with team president Bruce Allen and vice president of football administration Eric Schaffer in charge of making moves.
The Redskins also signed safety D.J. Swearinger and defensive linemen Terrell McClain and Stacy McGee and lost defensive end Chris Baker.
Pryor said the similarities between Gruden's offense and Browns coach Hue Jackson's schemes attracted him to Washington and liked what he heard from new offensive coordinator Matt Cavanaugh and wide receivers coach Ike Hilliard. All that was enough to make up for the uncertainty around the organization.
''I can't really control or have a say or know what's going on in terms internally,'' Pryor said. ''They're handling that internally. All I can do is just come in and be ready to be the best teammate I can be and work my butt off and prove I belong. I'm along with them for the journey and what we're trying to accomplish.''
Pryor, who had 77 catches for 1,007 yards and four touchdowns last season, his first as a full-time receiver. He's working with Randy Moss to continue to improve at that position and figures facing Josh Norman in practice can only help after he and the cornerback had quite the matchup last season.
''He competed against me at a high level and he's a very competitive guy, a very fiery guy,'' Pryor said. ''The opportunity to compete with somebody that wants to be great, I mean, I'll take that every day.''
NOTES: The Redskins on Monday hosted a ribbon cutting for the rebranding of their sports performance center. In his introductory remarks, Allen said it was the team's goal to keep players and coaches healthy and called it ''a great day for the Redskins.'' Allen left the ceremony immediately after the ribbon cutting and did not speak to the reporters.
---
For more NFL coverage: www.pro32.ap.org and http://twitter.com/AP-NFL .
---
---