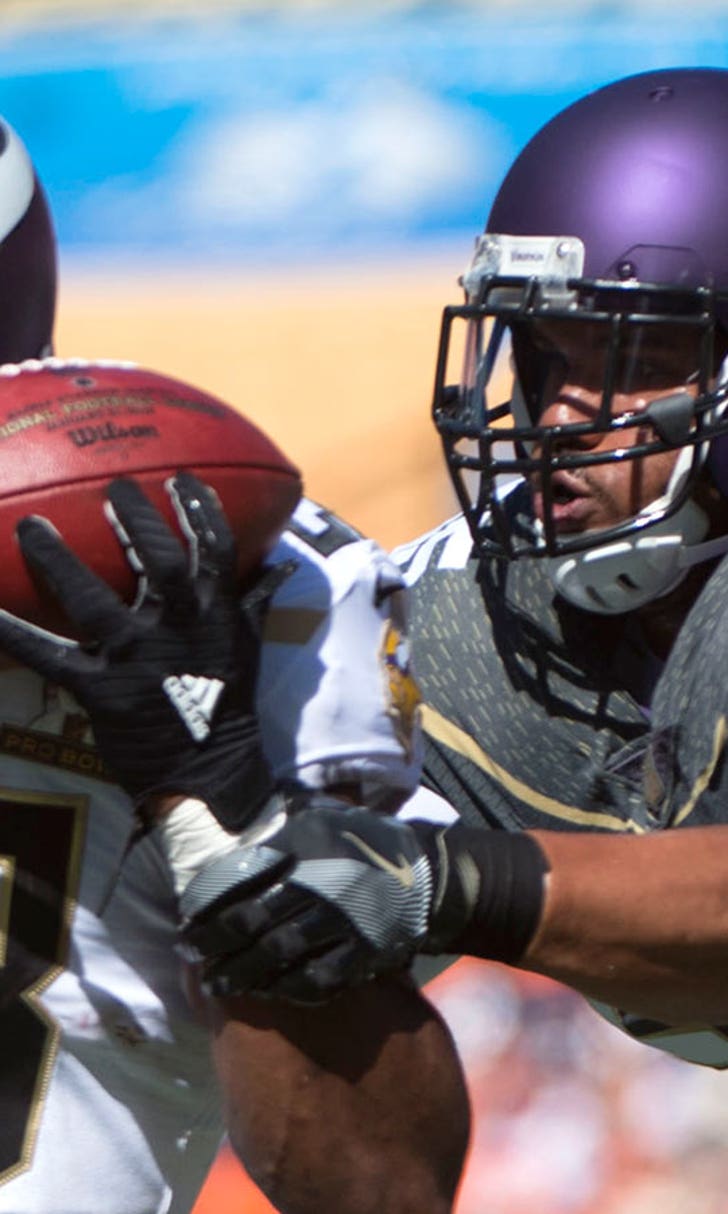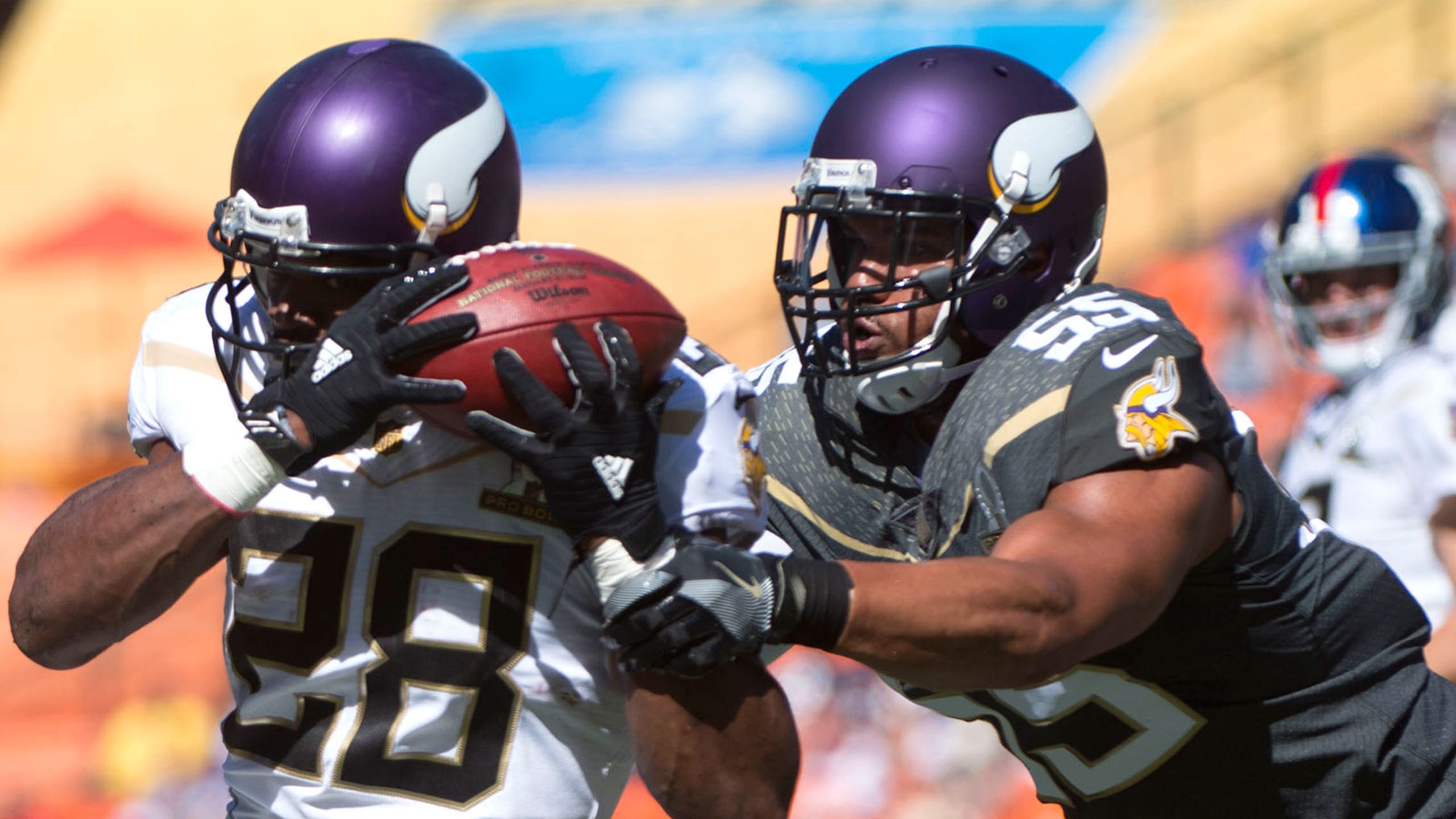 Pro Bowl gives us the chance to see teammates battle each other
BY foxsports • January 31, 2016
Oh, sure. Everyone just LOVES to bash the Pro Bowl. You can't reach full adulthood unless you can say at least 10 snarky things about the NFL's annual "All-Star Game."
Truth is, the game invites such criticisms. The play is uninspired and done at half-speed. Nobody bothers to even jump to block field goals or extra points. Players seem to just want to enjoy a nice week in Hawaii and escape injury in a game that is meaningless.
However, one thing is pretty entertaining. Since the league scrapped the AFC vs. NFC format in 2014 and went with dividing up teams playground style, we have had the delight of seeing teammates face off against each other. And Sunday's 49-27 Team Irvin victory over Team Rice* was no different.
Like Vikings linebacker Anthony Barr trying to bring down Adrian Peterson: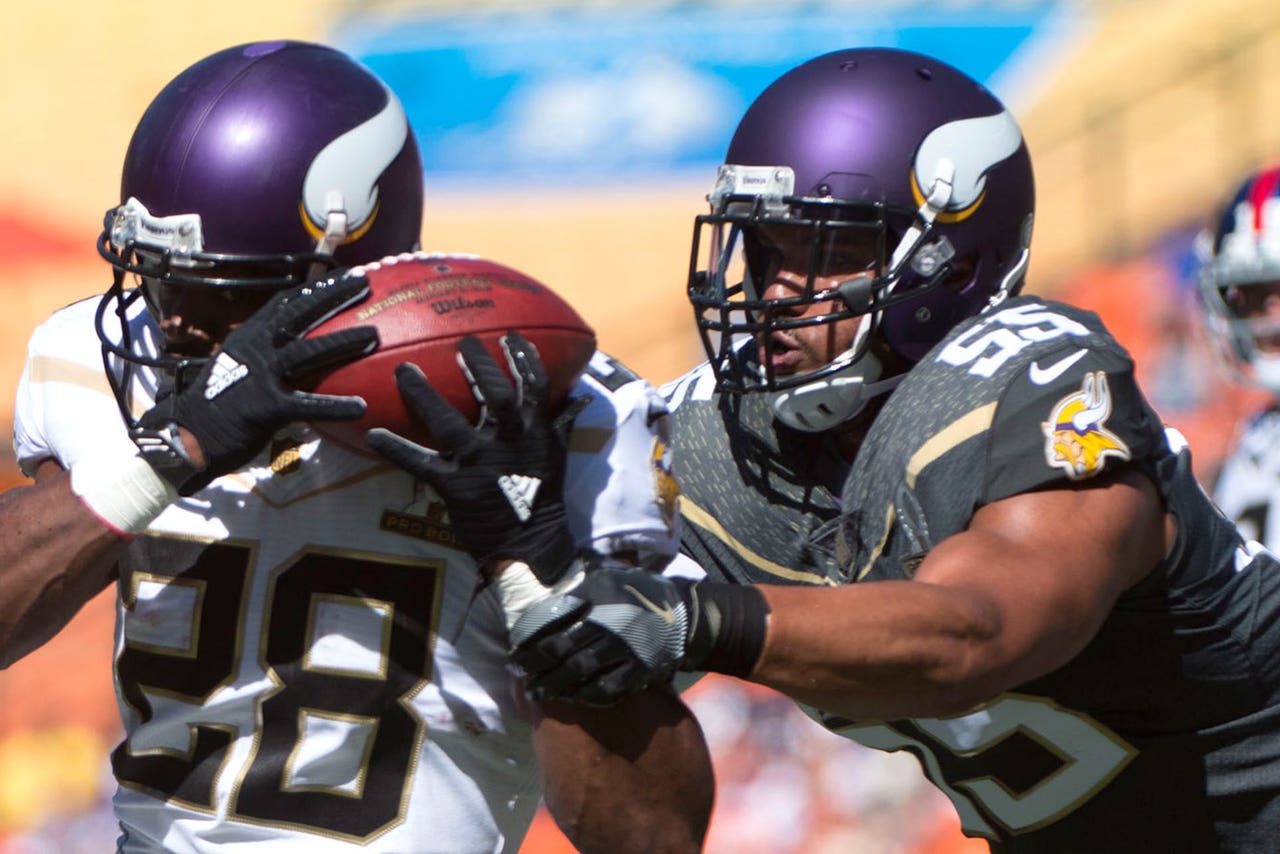 Like Seahawks cornerback Richard Sherman playing offense and getting the ball on a reverse. And after trying to reverse field, getting thrown to the ground by linebacker Bobby Wagner:
Notice Wagner giving Sherman the business on the ground? That was a long time coming as Wagner had been hoping to get a piece of Sherman in case the latter got to play on offense.
"If he tries to play offense, I will hit for sure," Wagner said earlier this week.
Then, there was Giants cornerback Dominique Rodgers-Cromartie picking off a pass intended for Odell Beckham, Jr.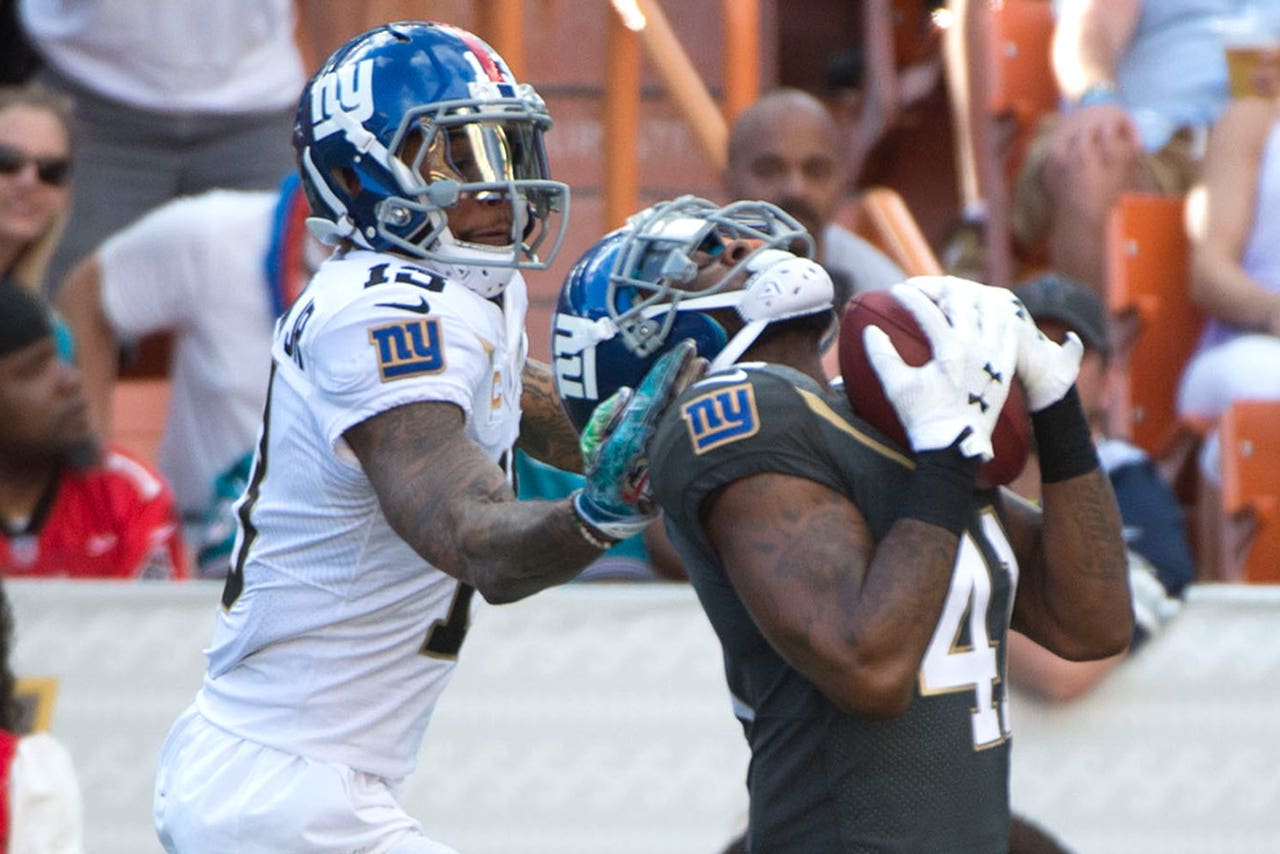 And speaking of Beckham, Sunday's game gave him a chance to play a little defense.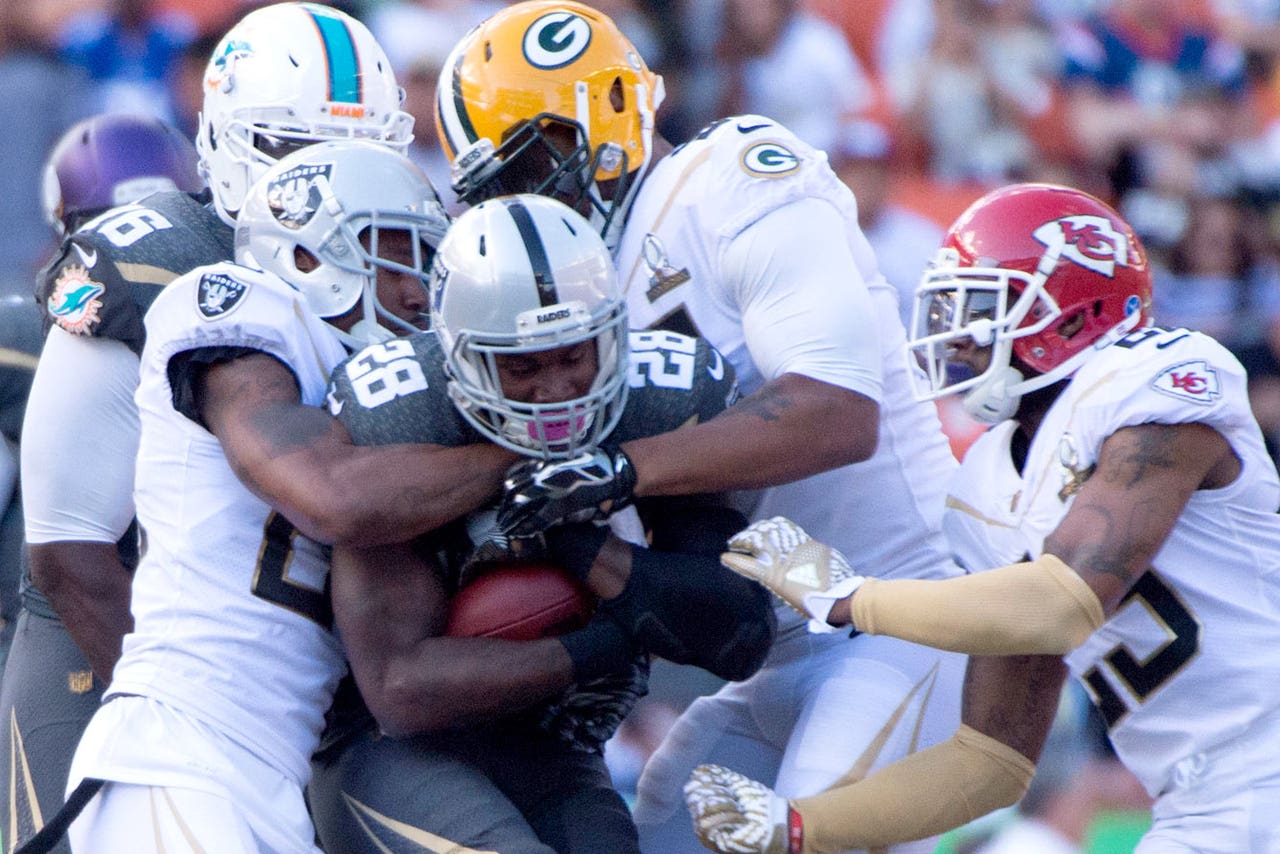 Yes, that's him lined up at safety. Ahhh, Pro Bowl. Good times.
---
---