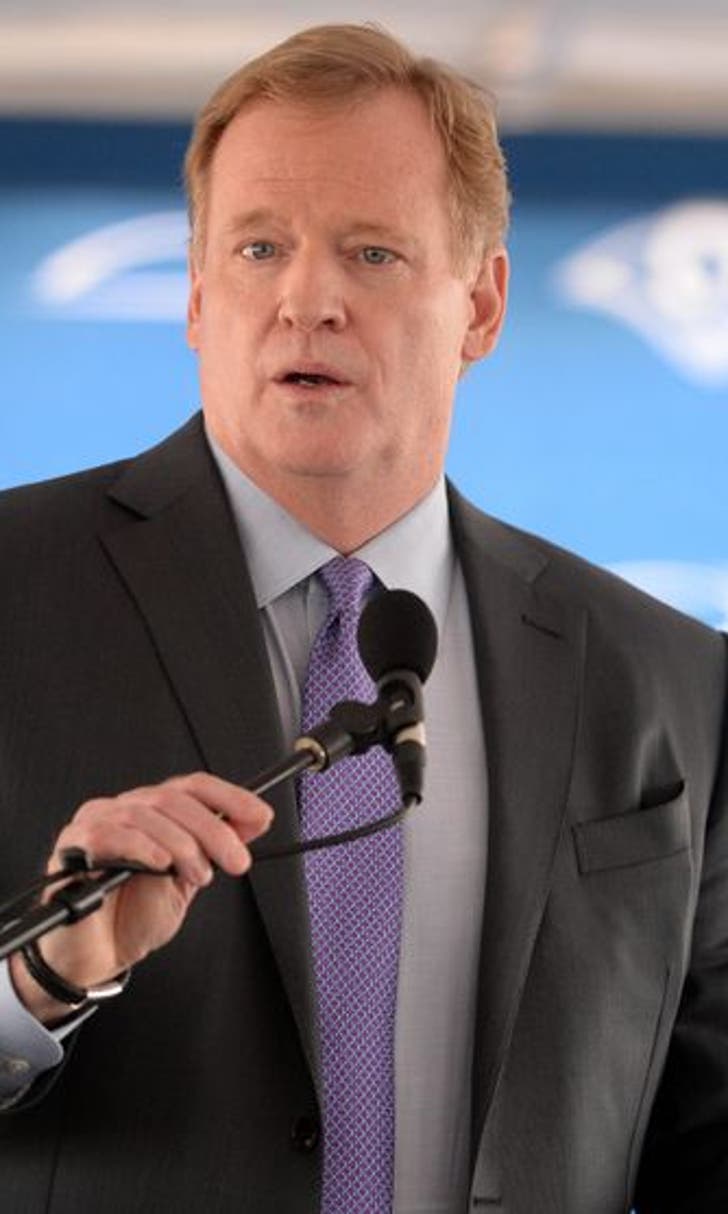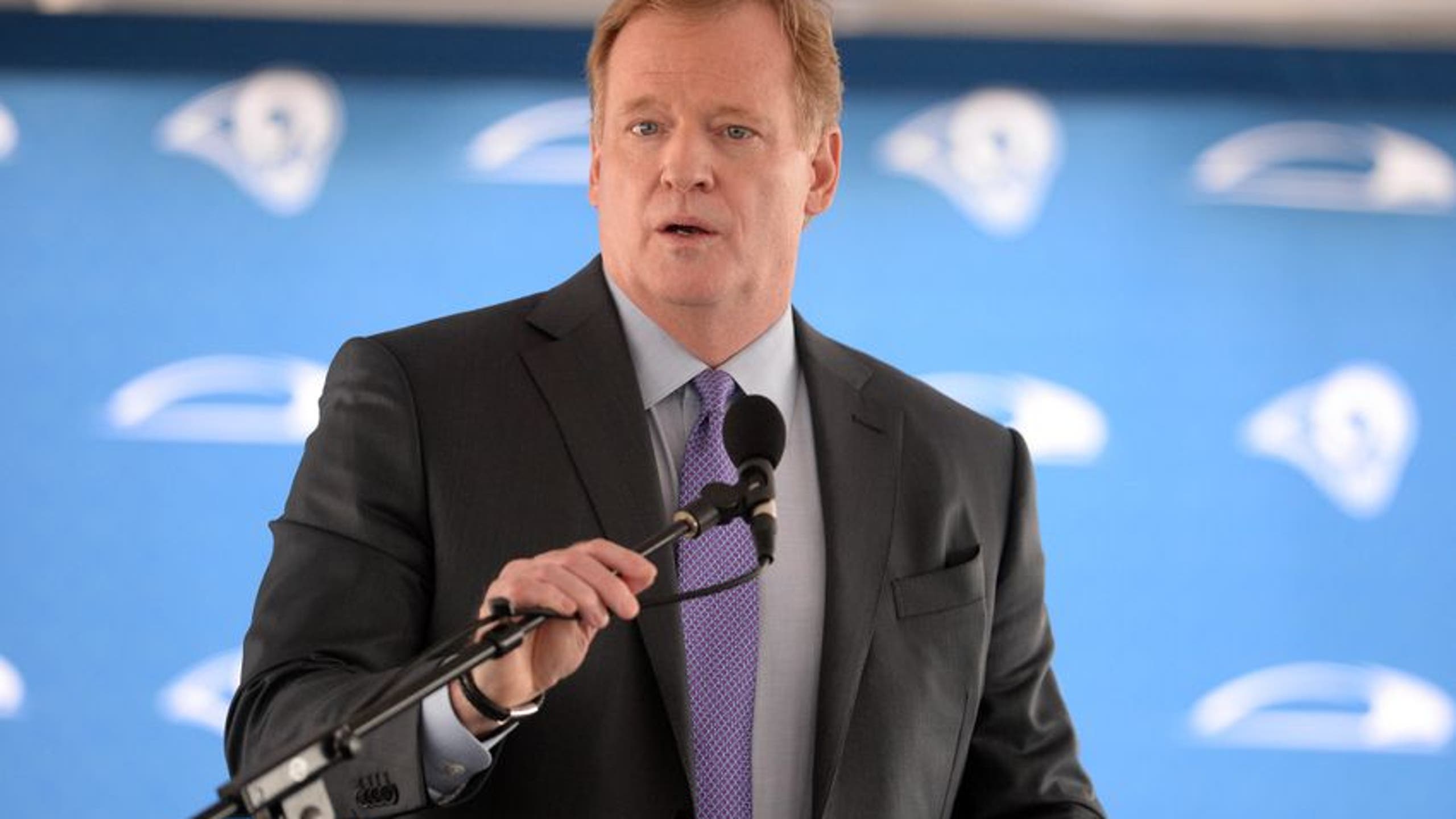 Patriots Talk: NFL Protocol Issues This Week Prove League Unfairly Persecuted Pat's
BY Fansided and Tanner Rebelo/FanSided via Chowder and Champions • December 16, 2016
NBC Sports' Mike Florio went on WEEI mid-day program with Ordway, Merloni & Fauria on Friday to discuss a few NFL matters, most notably Deflategate 2.0 and the Giants' walkie-talkie situation and how the Patriots fit in.
On Sunday, Fox Sports' Jay Glazer reported the Giants went to the NFL after they were suspicious of the Steelers using under-inflated footballs in their matchup the week before. The league quickly put out a statement squashing the report and then during the week the owners of the two teams said it was "much ado about nothing" and Roger Goodell said no rules were broken.
Now, the Giants are reportedly being investigated for using walkie-talkies on the sidelines Sunday night against the Cowboys, which is illegal. Reportedly they are just facing a fine for the violation.
Florio noted how the two cases haven't received much attention and what would have happened if the Patriots were involved?
"How is it then that it's not a bigger deal and how big of a deal would it be if the it was the Patriots? I think those are fair questions," Florio said. "I think there's a lot of people out there that say it's Patriots fans again, they are persecuted, but it's getting to the point where there is a persecution. The way Deflategate was handled was so shameful and now they are running scared from it 23 months later.

"They are never going to be able to convince — I think anybody who looks at this in a fair-minded, critical way that it was handled property, it wasn't handled properly. It wasn't handled fairly. It was a rush to judgement that was made [by people] who didn't understand how the Ideal Gas Law worked and they worked backwards to come to the conclusion they wanted to reach. I firmly believe nothing that anyone from the league says is ever going to change my mind. I probably will keep talking about it until I get myself in more trouble."
Dec 12, 2016; Foxborough, MA, USA; New England Patriots quarterback Tom Brady (12) shouts to the sideline
during the first half of a game against the Baltimore Ravens at Gillette Stadium. Mandatory Credit: Stew Milne-USA TODAY Sports
Florio was asked why the media hasn't been all over the events of this week like they were when it was Deflategate and the Patriots two years ago.
More from Chowder and Champions
"I think that the media believes that people no longer care about Deflategate, that there is fatigue, that anytime it comes up people are going to roll their eyes, change the channel, or click out that browser window, or throw away the newspaper, whatever the case may be," he said. "When Jay Glazer delivered his initial report, he was apologetic he was even bringing this up again. Why are we apologizing for it? The only reason the people have Deflategate fatigue is the colossal [way] the NFL screwed the thing up. … I don't know whether it's a resentment of the Patriots, a dislike of Bill Belichick, a desire to maintain a good relationship with the league office, I don't know. Laziness? A lack of intelligence? Refusal to go back on things we've already said?

"Once we lock into our hot takes, it's a lot to give up on a hot take. A lot of times circling our own wagons in the media and defending the dumb things we've said, instead of opening our mind and saying we're wrong and maybe there's more information out there to change our minds.

"The point that I always make, because the Patriots aren't the only ones who have seen this. The Chiefs saw it earlier this year when they got whacked for talking to Jeremy Maclin during that two-day window in free agency when you could only talk directly to his agent and you couldn't talk to the player. The Saints saw it during Bountygate. Washington and Dallas saw it when they were punished two years after the uncapped year for treating the uncapped year as who knew uncapped? The NFL will decide and this is the problem in a lot of organizations.

"You have a rule book six inches high and those rules aren't fairly and evenly applied in every circumstance to everyone. They will use those rules, they will seize upon one of those rules when it supports a desire to whack somebody. Regardless of whether or not many or any other organization is doing the same damn thing and regardless of whether or not they even locked on that rule at any point in the history of the league.

"That is the problem with Deflategate. They never paid attention to 12.5, 13.5 and they never thought to think about what happens with air pressure when you play football on a cold day."

To hear the interview, go to the Ordway, Merloni & Fauria audio on demand page.
I know that these quote's are fairly long and I wouldn't blame you if you skipped over them. But Florio is generally in the "know" when it comes to the NFL and how the league operates. Fans in New England have always felt that the team was unfairly persecuted in DeflateGate.
The Patriots got screwed, but that doesn't excuse their non-compliance and back and forth bitching they did publicly. DeflateGate was about the team failing to kiss the ring and that is why the punishment was harsh and remained so despite appeals.
Want your voice heard? Join the Chowder and Champions team!
The best thing New England can do now is to move on and continue to win football games. Win the Super Bowl and rub it in the leagues face, that is the best form of revenge, not the whining that has been going on over the last two years.
---
---