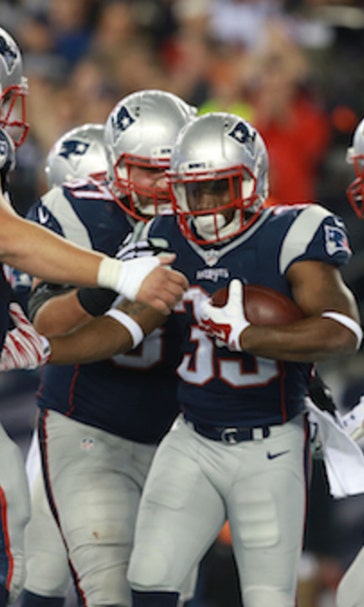 Patriots overcoming injuries on offensive line
November 2, 2015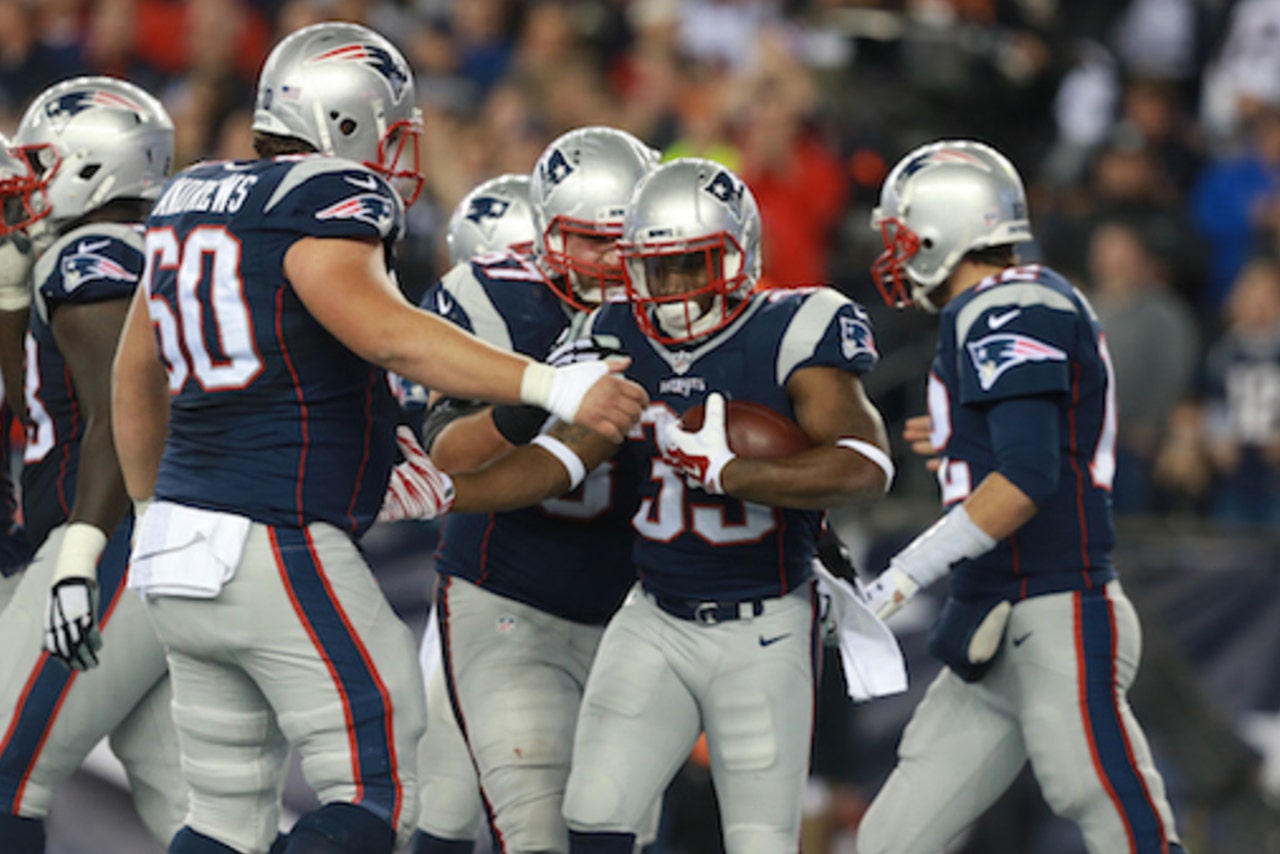 FOXBOROUGH, Mass. (AP) The revolving door that has been the New England offensive line has more than held its own in helping the Patriots win their first seven games of the season.
''It's a hard-working group,'' coach Bill Belichick said on a media conference call on Monday. ''It's a group that takes a lot of pride in what they do. They spend a lot of time together, they care and support each other, and it's great to see them having positive results from all their hard work.''
Spending a lot of time together, on the field anyway, hasn't been easy because of a rash of manpower trouble that started with the retirement of left guard and captain Dan Connolly after the team won the Super Bowl.
Belichick and his staff brought a depth chart to training camp, but center Bryan Stork has yet to play a game because of a concussion and neck injuries. Left tackle Nate Solder has been lost for the season with torn biceps - and no one is currently penciled in as his main replacement.
David Andrews, the center who has played every snap of the 7-0 start, is an undrafted rookie free agent who carried his load like a veteran.
''I think our offensive line and coach Gug (offensive line coach Dave DeGuglielmo) and coach (offensive coordinator Josh) McDaniels have done a good job of again building our depth in preseason, where we had guys play multiple positions so that we can take seven linemen to a game and support all five positions, and be able to do different things offensively,'' said Belichick. ''And the guys have worked very hard with each other and individually on their own fundamentals and techniques to be prepared and execute all the different plays and assignments, and block all the different types of players that we face.''
The Patriots, who host the Washington Redskins on Sunday, are leading the league in points per game with 35.7. Tom Brady is completing 68.9 percent of his passes. On Oct. 25, the Patriots went no-huddle and ignored the run in a win over the New York Jets. Five nights later, they went back into the huddle and pounded the ball with the run.
Whatever the line has been asked to do, it has done.
Brady has been sacked 18 times, a number that may be a bit high, but other than that the blocking has been there as players continue to move around. Sebastian Vollmer has gone from right tackle to left and is being asked to protect Brady's back side right now.
''I think it is a tough switch,'' Belichick said of Vollmer. ''It's kind of going from doing everything one way - all your footwork and punching and leverage and everything you do - and then flipping it over and doing it the exact opposite way.''
McDaniels also appreciates the work the offensive line is doing under difficult circumstances.
''I think that's pro football,'' he said Monday. ''(Injury) happens to a lot of guys each year. That's why we preach versatility and trying to know as much as they can know about the whole scheme in general, or the entire offense or whatever their position group might be. Because we know at some point we're not going to have enough backups to just keep putting another guy in.
''It's not easy, but it's a part of our responsibility. And the players have embraced it, and we always try to do the best we can to prepare them each week. And they go out there ready to go, and give us everything they have.''
---
AP NFL website: www.pro32.ap.org and www.twitter.com/AP-NFL
---
---