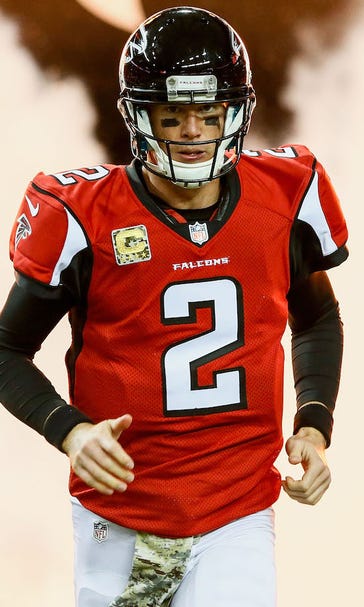 Only Tom Brady, Peyton Manning have started seasons the way Matt Ryan has
BY Cameron DaSilva • November 15, 2016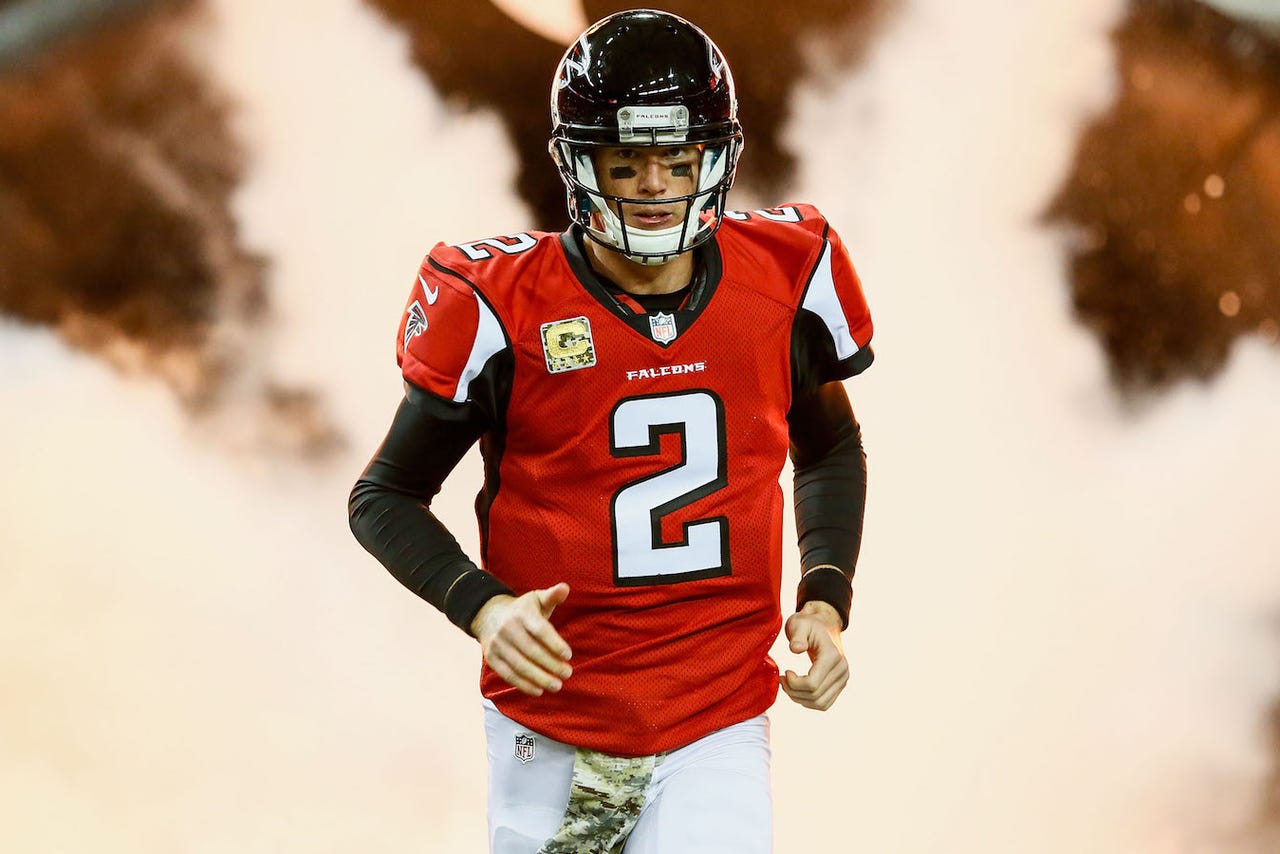 The Atlanta Falcons got off to a slow start this season, dropping their first game to the Tampa Bay Buccaneers. Matt Ryan did his part in that one, tossing two touchdown passes with 334 yards through the air.
Since then, the Falcons have rattled off three consecutive wins, scoring at least 35 points in each of those games. Their winning streak was stretched to three thanks to Sunday's 48-33 victory over the Panthers behind Julio Jones' 12-catch, 300-yard game.
Jones received most of the attention, but he got a lot of help from his quarterback. In fact, Ryan's been the biggest reason for the Falcons' hot start.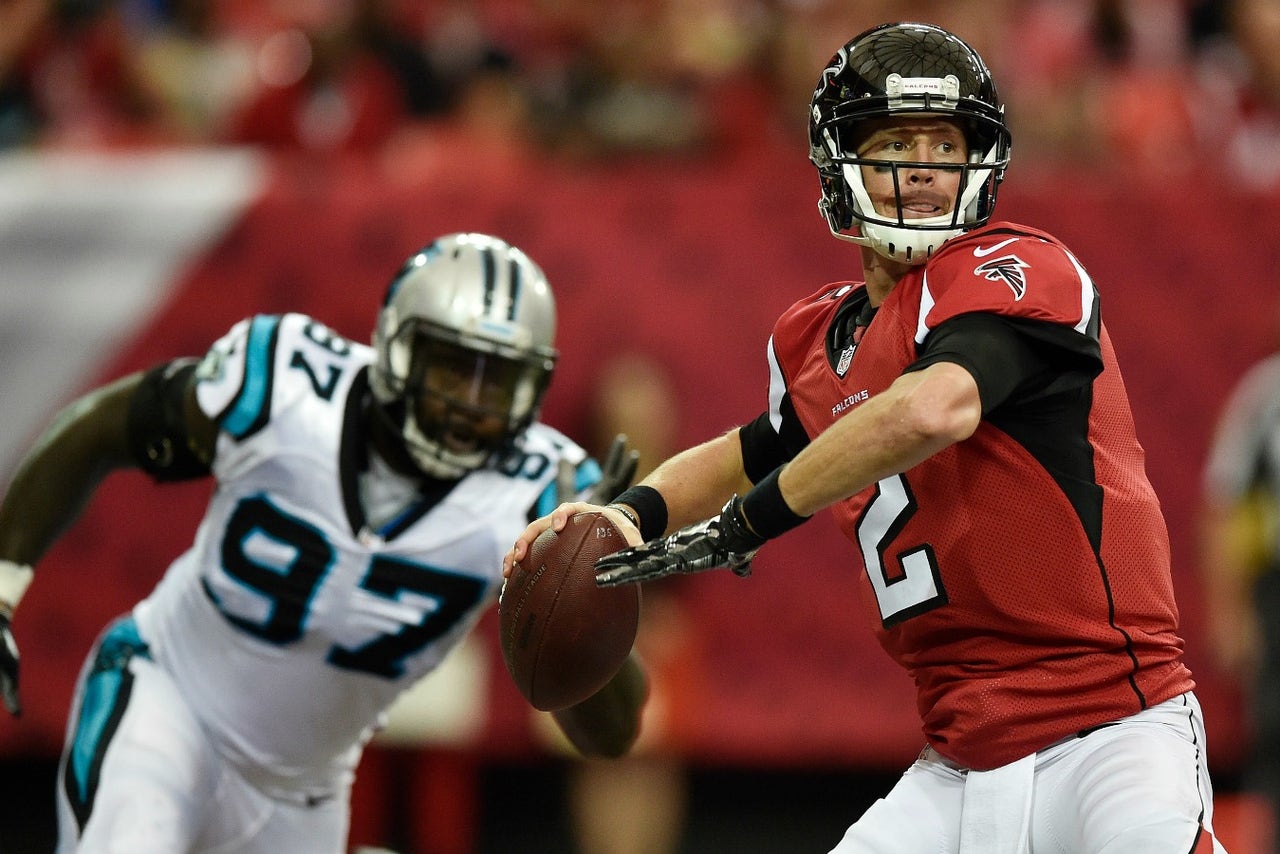 Through four games, Ryan has amassed 1,473 yards, 11 touchdowns and just two interceptions. His passer rating on the season sits at a cool 126.3 while he's also completed 72.1 percent of his passes. Both of those numbers are career-highs by a wide margin, and he continues to hold the highest passer rating in the NFL.
For as much credit as the running game and Julio Jones have received this season, Ryan has been historically great. Not many teams would be sitting at 3-1 after allowing 31 points per game, but Ryan has made that possible. He's putting together an MVP-like season, which was highlighted by Sunday's performance over the defending NFC champions.
To put Ryan's performance into historical context, consider this. Only twice since the merger in 1970 has a quarterback started the season with at least 1,400 yards and 11 touchdown passes in the first four games. Those two quarterbacks would be Peyton Manning in 2013 and Tom Brady in 2011.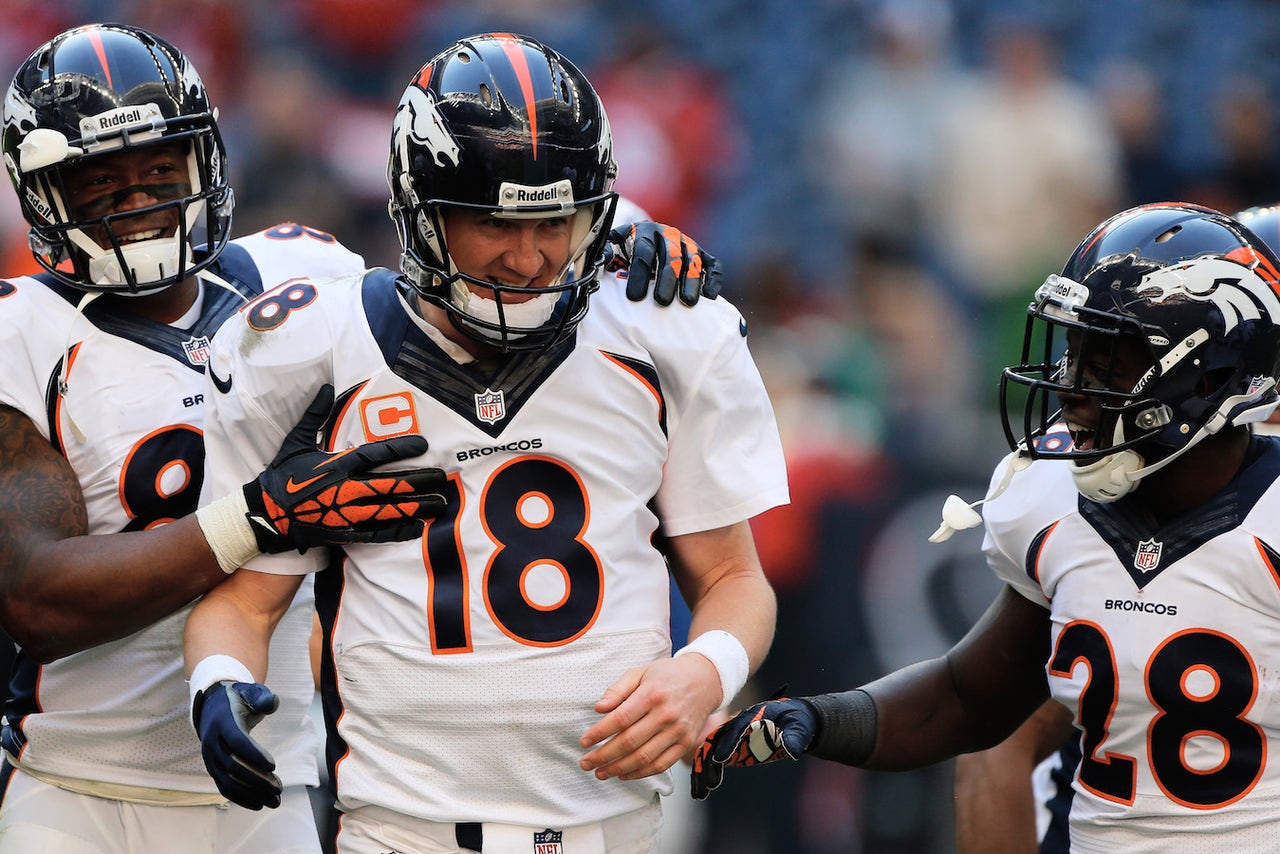 You might recall that in 2013, Manning broke the NFL record with 55 touchdown passes en route to being named MVP. It was one of the greatest seasons of all time, if not the single best ever. That's not to say Ryan is going to go out and throw 60 touchdown passes this season, but he's on pace for 44.
In 2011, Brady tossed 39 touchdown passes to just 12 interceptions, racking up 5,235 yards through the air. Those are numbers more on par with what Ryan can expect, and even a 16-game campaign of that magnitude would likely be enough to earn him All-Pro honors, if not an MVP award.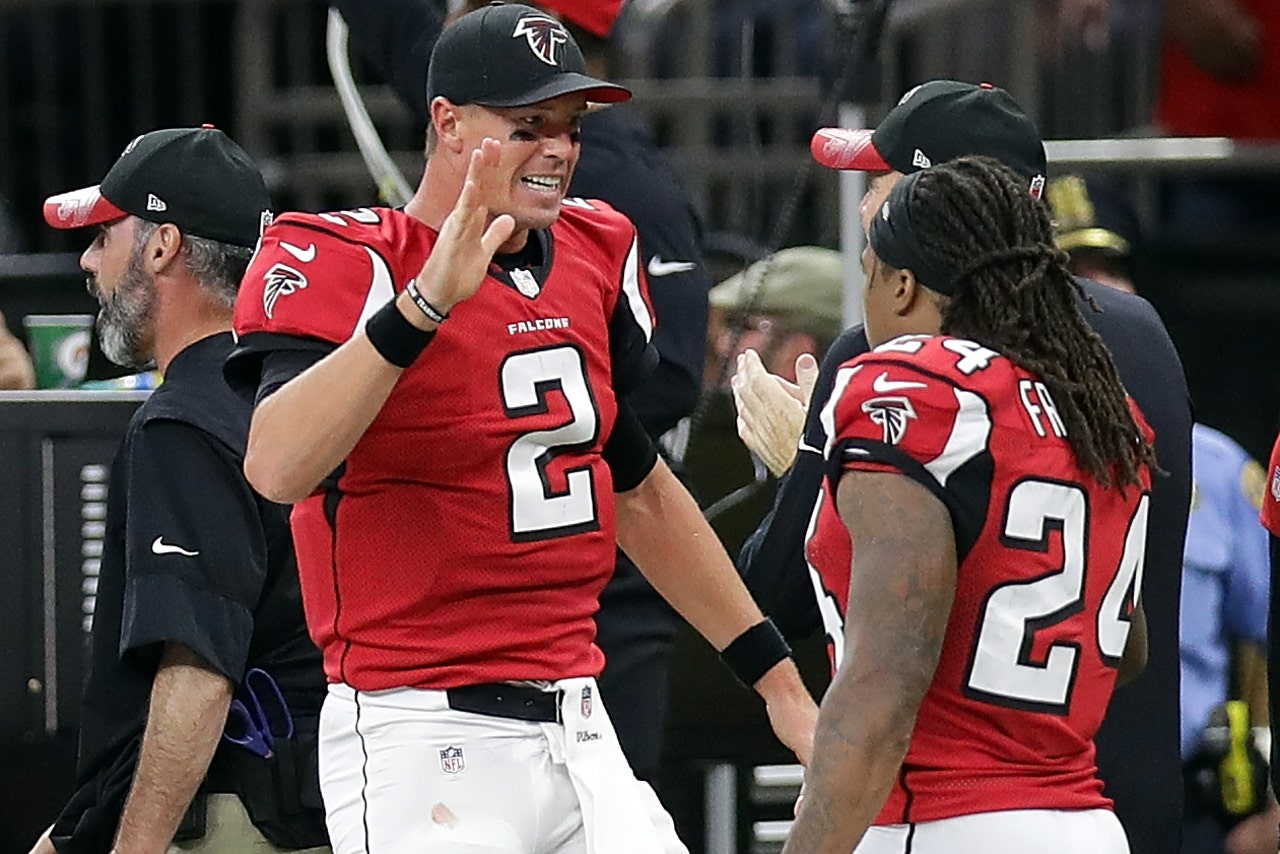 It's still extremely early in the season, but Ryan has looked like a completely different player in 2016. Last year, he was turnover-prone, throwing 16 picks while also fumbling it a dozen times. He has yet to fumble it this season and has just two interceptions. At this rate, he'll throw a career-low eight picks and throw for more touchdowns than he ever has before.
Again, we're only four weeks in, but Ryan looks like a legitimate MVP candidate. He's playing like one, at least.
---
---