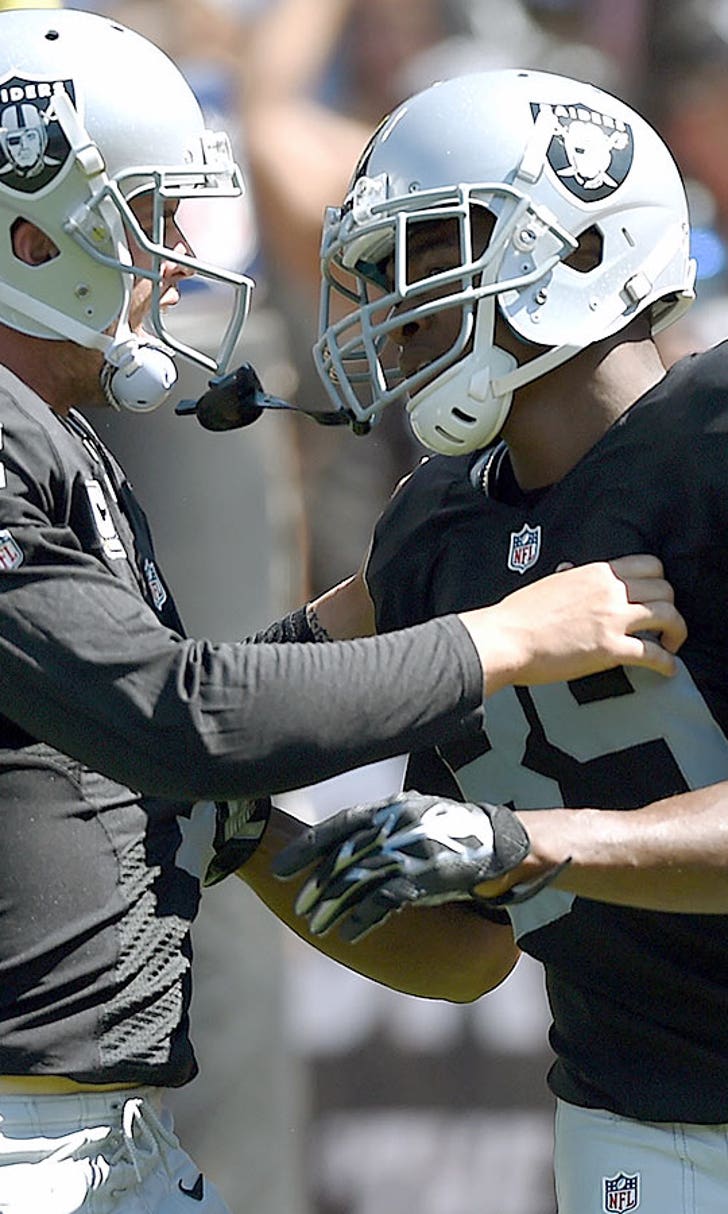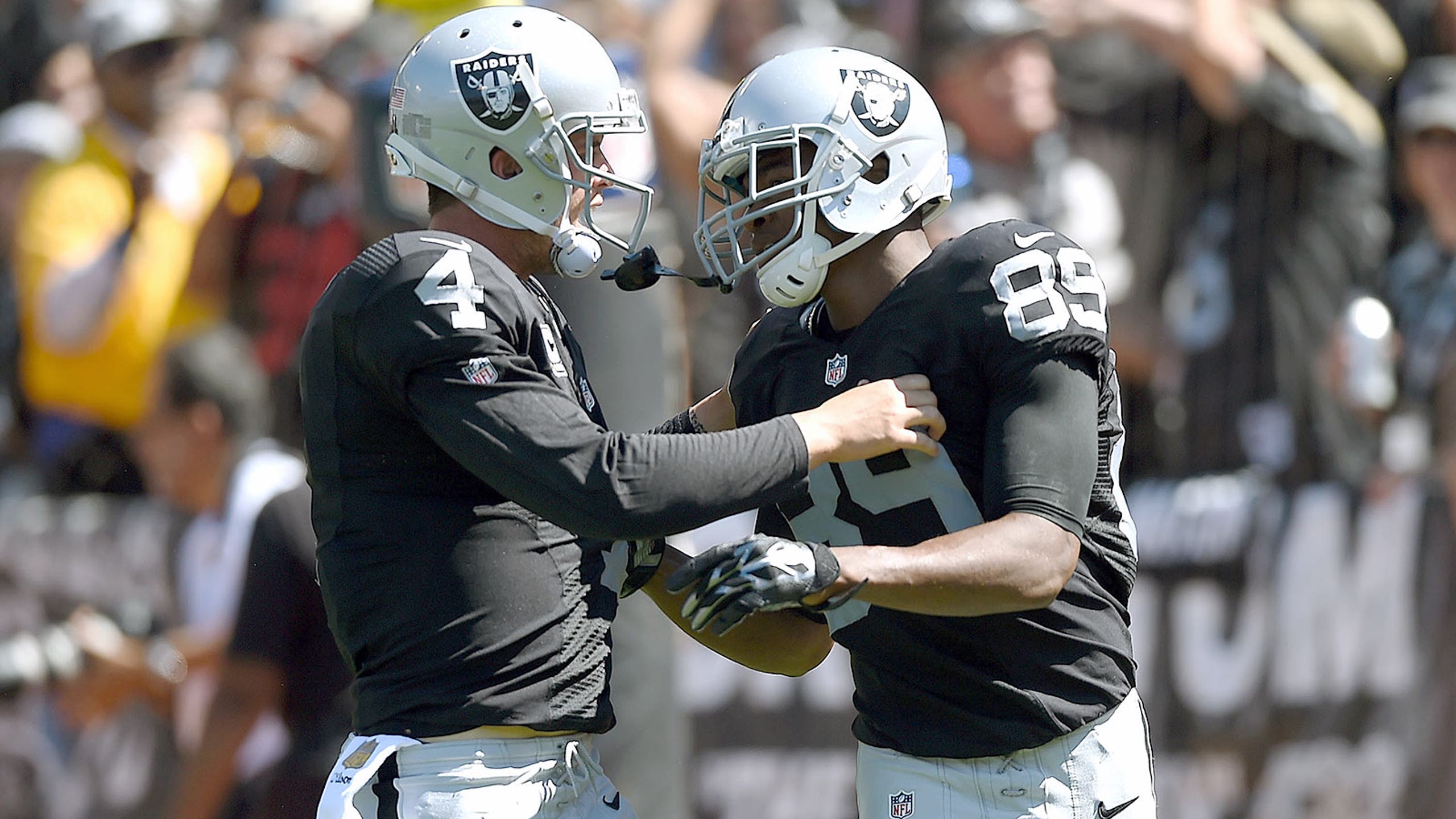 Oakland Raiders: 7 building blocks for 2016
BY foxsports • January 13, 2016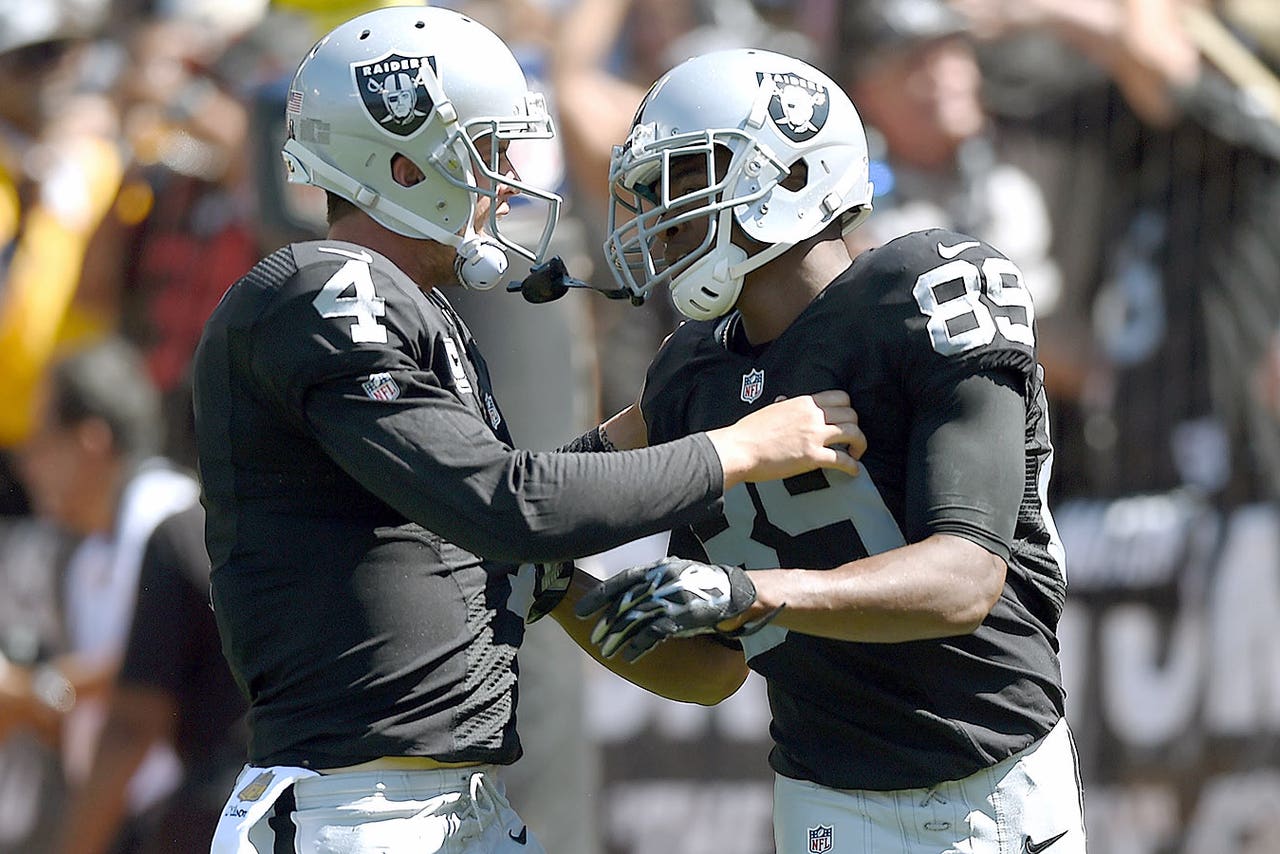 The Oakland Raiders seem better poised for the future than at any point since their Super Bowl run in 2002. They're young and talented at quarterback, receiver, and defensive end -- three must-have positions in today's NFL. Their second season under head coach Jack Del Rio should add some much-needed continuity.
That is, unless, the Raiders still pursue relocation efforts after the league's recent decision excluding them from Los Angeles. More moving rumors could derail progress, but Del Rio and his staff know they can lean on these seven players to weather any storm.
1. Derek Carr
The Raiders now have no reason to believe Derek Carr can't lead their team for the next decade or so. Statisically, the 24-year-old passer posted more 300-yard games (six) than either Atlanta's Matt Ryan or Cincinatti's Andy Dalton. He'll assume a greater role off the field and in the locker room with Charles Woodson's retirement, too. This is Carr's team and he'll control how far they go.
2. Amari Cooper
Cooper only shattered a handful of Raiders receiving records in his first season in Silver and Black. Now, the best Raiders pass-catcher since Randy Moss will return for a second season with Carr. Their continued connection under offensive coordinator Bill Musgrave should lead to even greater numbers than Cooper posted in 2015 (72 catches, 1,072 yards, six touchdowns).
3. Khalil Mack
Ignore the five-sack performance in Denver if you can. Ignore the J.J Watt-type sacking season if you will. But when the Raiders needed Khalil Mack to take his hand out of the dirt and play linebacker in 2015, he did. And Mack became the first player ever to receive two spots on the AP All-Pro Team because of it. That says enough about his dedication and skill alone.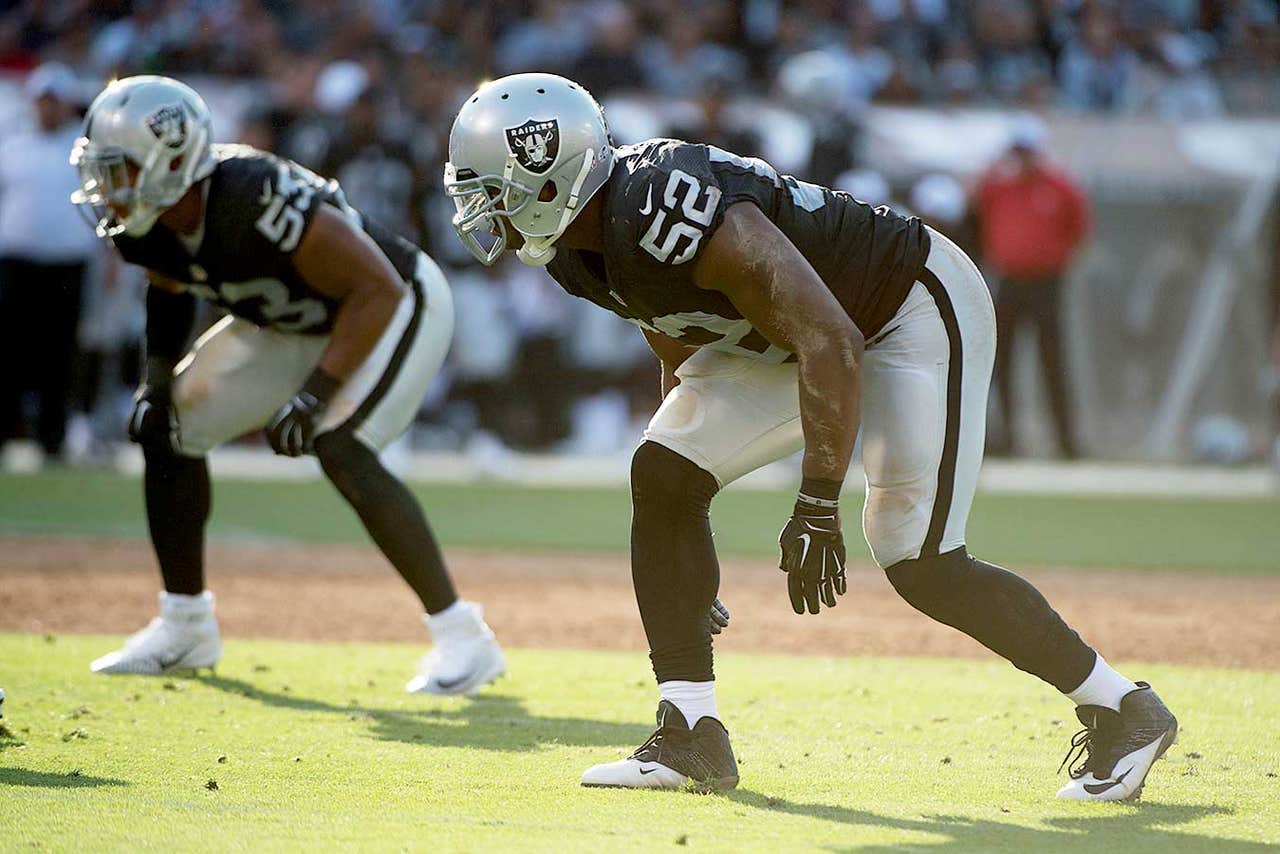 4. Michael Crabtree
It took 16 games for the former San Francisco 49er to prove he's no washed up wideout. He set a career-best for targets (146), tied career-bests in catches (85) and touchdowns (nine), and nearly topped the 1,000-yard mark in his first Raiders season. Plus, he's only 28 years old -- he'll have tons of time to make plays opposite Cooper with his new, four-year extension.
5. Gabe Jackson
All 31 other teams would kill to have a dominant interior lineman of Jackson's ilk. The behemoth blocker allowed no sacks and only four hits in his breakout 2015 campaign. He's the silent hero behind a simutaneous 4,000-yard passing season by Carr and 1,000-yard rushing season by running back Latavius Murray.
6. David Amerson
General manager Reggie McKenzie picked Amerson up off the scrap heap early on in the season. Then, Amerson picked up the entire Raiders' passing defense. He's by no means a lock-down corner, but with a leage-leading 25 pass-breakups and four interceptions, the North Carolina State product is certainly a building block.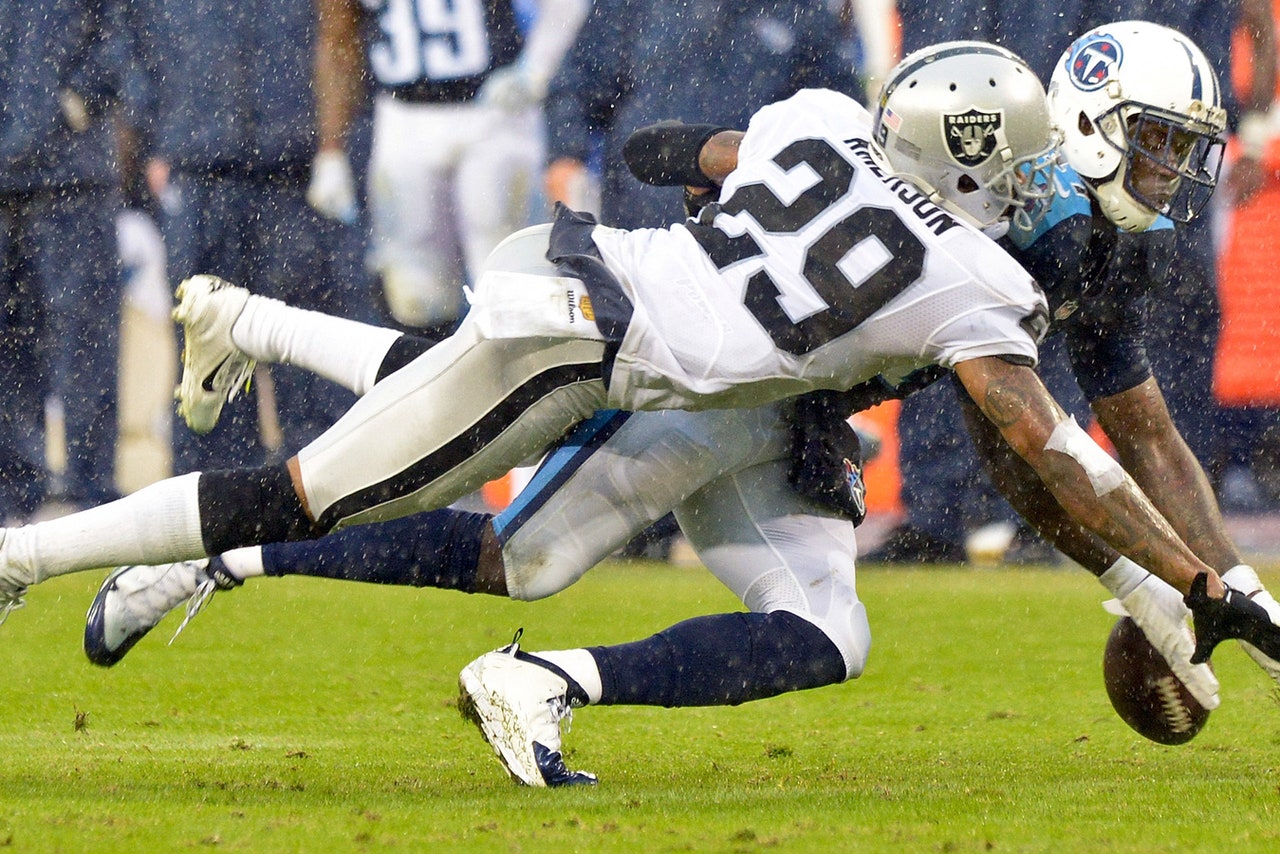 7. Mario Edwards Jr.
Edwards suffered a reported "significant" neck injury late in the season. If he bounces back healthy in 2016, he'll be a major focal point in Del Rio's defense. The Florida State product and former No. 1 high school recruit finished with 2.5 sacks and a strong resume against the run, not unlike Mack's output in his rookie season of 2014.
Nick Toney covers the AFC West for FOX Sports. Follow him on Twitter at @nicktoneytweets.
---
---