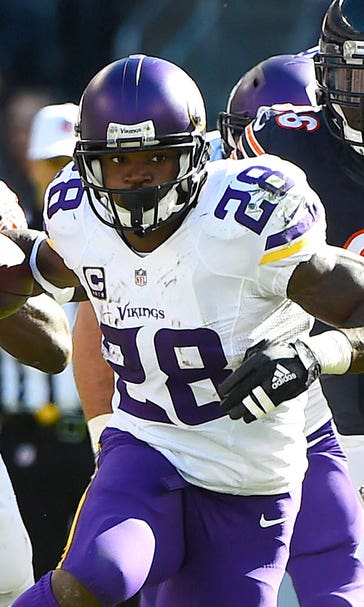 NFC North Division Notebook: Midseason Awards
November 3, 2015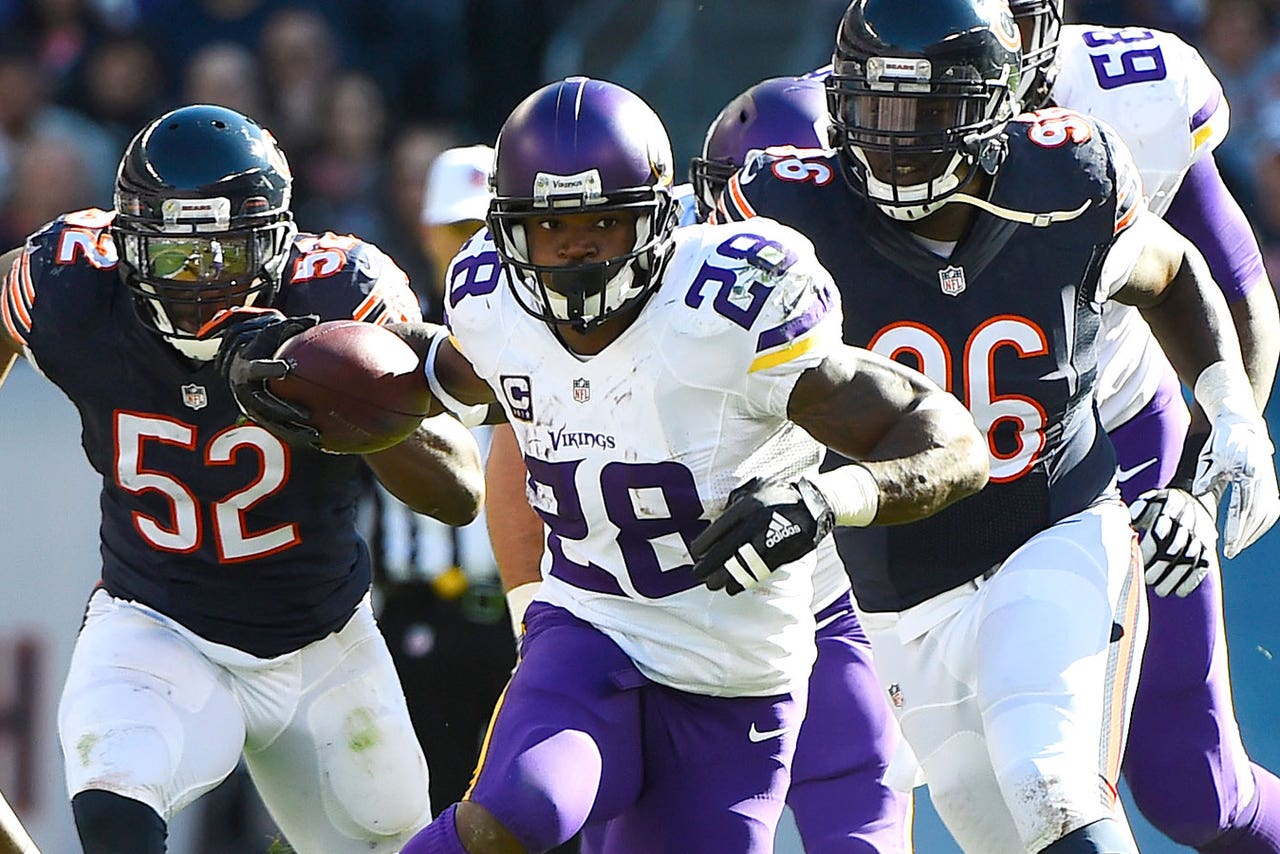 We're halfway through the 2015 NFL season, and things are starting to shake out in the NFC North. The playoff picture is beginning to take shape, as all four of the teams from this division have revealed their true colors through their respective records up to this point.
After an appearance in last year's NFC Championship game, the Green Bay Packers are back on top of the NFC North with a 6-1 record at this season's midpoint. The Minnesota Vikings, however, are not far behind with a record of 5-2 after missing the playoffs last season.
The Chicago Bears are in third place, as they continue to find their footing with a 2-5 record. The surprise of the NFC North is the Detroit Lions, who have gotten off to a 1-7 start after making the playoffs as a Wild Card team last season.
Highlighted below are the players who have stood out on each of these four teams through the first half of 2015.
Midseason MVP: Adrian Peterson, running back, Vikings
No one player in the NFC North has had a bigger impact on his team's fortunes through the first half of the season than Adrian Peterson. At 30 years old, he's competing for another rushing title (633 yards, third-most in NFL). His heavy workloads -- Minnesota's All-Pro running back is averaging 22.1 offensive touches per game -- have helped the Vikings control the pace of most games this season. Peterson's efforts have his team right behind the Packers and in perfect position to at least claim a playoff berth as a Wild Card team.
Unsung Hero: Mike Daniels, defensive tackle, Packers
The Packers are a surprisingly strong defensive team, and Mike Daniels may be the quietest of the unit's key contributors. He is developing into a well-rounded starter, as the 310-pound tackle has established himself as Green Bay's most consistent performer in the trenches. Daniels looks like a well-polished pro in his fourth NFL season; his 22 tackles (second-most among NFC North defensive linemen) helped the Packers kick off their 2015 season with a six-game winning streak.
Best Offseason Acquisition: Pernell McPhee, outside linebacker, Bears
The Bears may not be contenders in the division this season, but they're starting to uncover some of the franchise's future cornerstones. Pernell McPhee is emerging as one of those players. The former Baltimore Ravens outside linebacker was scooped up in free agency this spring, and he has since blossomed into Chicago's best defender. McPhee has already become one of the Bears' defensive leaders, with his team-high five sacks serving as the bite to back up his bark. The rest of the NFC North can expect to fear him for years to come.
Best Rookie: Stefon Diggs, wide receiver, Vikings
The Vikings seem to have landed the biggest steal in this year's draft, as Stefon Diggs has gone from a relatively unknown fifth-round pick to one of the NFL's rookie sensations in a matter of weeks. The Maryland product has provided Minnesota's offense with a legitimate receiving threat to complement Adrian Peterson pounding away on the ground. Diggs is averaging more yards per game (104.8) than Calvin Johnson, Golden Tate and Randall Cobb at the season's midway point; that's a dang good start for a rookie who was buried on the Vikings' depth chart not long ago.
Biggest Disappointment (team): Lions
After making the playoffs with an 11-5 record last season, the Lions had massive expectations heading into their second year under head coach Jim Caldwell. Their 2015 campaign, however, has been a total disaster. After five straight losses to start the season, the Lions are the NFL's worst team at the midpoint with a 1-7 record. So far, their only victory has been a 37-34 overtime decision against the two-win Bears. Caldwell's days in Detroit may be numbered, as his team has shown little evidence that it's capable of winning another game this year.
Biggest Disappointment (player): Eddie Lacy, running back, Packers
Green Bay's offense has needed a little more Eddie Lacy this season. He's averaging only 3.8 yards per carry and is projected to finish well below 1,000 rushing yards for the first time in his professional career. The significant drop-off in production started with an ankle injury early in the year, but it has since snowballed into concerns about his weight. The Packers usually have a dominant offense, but the lack of an impact from Lacy has clearly hurt the unit's consistency in 2015. The big running back hasn't come close to approaching the expectations fans had for him before the season began.
Player To Watch In The Second Half: Alshon Jeffery, wide receiver, Bears
After missing four games in the first half of the season with a hamstring injury, Alshon Jeffery has bounced back with 100-yard performances in each of Chicago's last two outings. The Bears may not have much hope for this season, but every game matters for this fourth-year pro. Jeffery is slated to become and free agent next spring and will continue to boost his stock on the open market with each strong showing he has in 2015. Teams looking for a game-changing wide receiver will be willing to shell out a lot of money for his services.
Final Standings Prediction
1. Packers 13-3
2. Vikings 10-6
3. Bears 6-10
4. Lions 1-15
---
---